Welcome To Shipston-on-Stour
The Town Council is an elected body of 13 councillors, including a Mayor and Deputy Mayor, who are supported by a Town Clerk and an assistant. It is the first tier of government, providing support and services on behalf of the residents of Shipston. Responsibilities include: the upkeep of seven play areas, duties as a Burial Authority looking after the cemetery grounds, the chapels and the administration of burial records, acting as consultee on planning applications, providing allotment gardens, and delegated responsibility for maintaining grass verges and town cleansing.
New Clark House in West Street is the address from which the Town Council operates. The local Police Safer Neighbourhood Team have an office here and are contactable through Warwickshire Police telephone/emails. The Town Council office is open Monday to Friday between 9am and 1pm; Telephone 01608 662180, Email: clerk@shipstononline.org
COVID UPDATE: The offices are currently closed to the public. Enquiries can be taken over the telephone or by email, visits are by arrangement only when absolutely necessary. Food Bank parcels can be collected from St Edmund's Church 10am - noon on Saturdays. The usual service provided at New Clark House by Citizens Advice on Mondays, access to the District Council's 'Customer Access Terminal' and Council Chamber room hire, are currently not available. All council meetings are being held online via 'Zoom' until further notice.
NOTE FROM THE TOWN CLERK: Following the announcement of the death of His Royal Highness The Prince Philip, Duke of Edinburgh, all scheduled meetings of Shipston Town Council are cancelled. The April general meeting of the Town Council will be re-scheduled for later in the month and a revised agenda will be published.
Duke of Edinburgh Announcement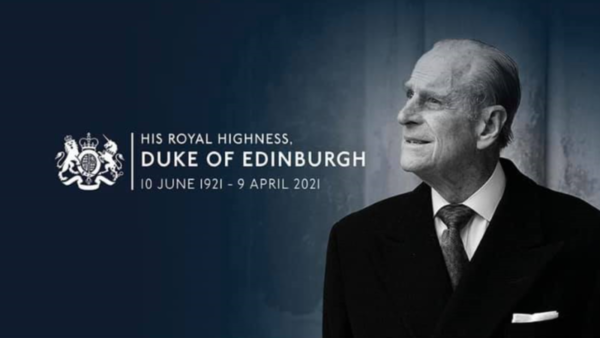 It is with deep sorrow that Her Majesty The Queen announces the death of her husband. His Royal Highness The Prince Philip, Duke of Edinburgh.
The Councillors and officers of Shipston Town Council are greatly saddened to learn of the death of His Royal Highness The Prince Philip. Our thoughts and those of the people of Shipston on Stour are with the Queen and the Royal Family and we remember with gratitude his extraordinary lifetime of service.
Floral tributes in memory of His Royal Highness should be placed in the churchyard of St. Edmunds or the Gyratory gardens. They will remain on display until the day after the funeral. Due to COVID-19 guidelines, we are unable to offer a book of condolences but there is an online condolence page at www.royal.uk
Sheelagh Saunders
Mayor of Shipston
Events
We have opted not to publish local events for the time being, in line with the Government's new ruling banning social gatherings.
Our What's On calendar is normally packed - especially at this time of year. Although all of these activities are on hold, Shipston's clubs and societies will be back and we look forward to the challenge squeezing everything in in due course.
On behalf of everyone at Shipston Town Council, We would like to say a huge thanks to everyone who plays a role in organising such a huge range of activities for our town. We feel sure they will be appreciated all the more after this temporary shutdown.
Stay safe, stay home.