November 2012
Flooding hits South Warwickshire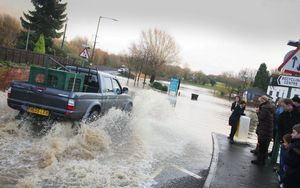 Four-hundred sandbags were put down in Shipston-on-Stour as a precautionary measure, and residents in the town watched the flood slowly creep up from the river.
The Environment Agency issued a red flood warning for the River Stour from Tredington to Clifford Chambers, and Roger Booth, who moved into The Old Mill in Shipston just ten days ago was forced to move upstairs after his new property flooded.
Several schools were closed because of the floods, including Wellesbourne Primary School, Welcombe Hills School in Stratford-upon-Avon, Tysoe Primary School, Shipston Primary School, River House School in Henley-in-Arden, Newbold and Tredington Primary School, Haselor School in Alcester, Great Alne Primary School, Ettington Primary School, and Acorns Primary School in Shipston.
In Stratford, reports of dangerous conditions on the roads were received as early as 7am this morning, on the A46 bridge on Bishopton Lane.
Deep standing water on Western Road, Stratford, impaired driving conditions later on in the day, and Anne Hathaway's Cottage in Shottery was forced to close.
The Environment Agency issued a red flood warning for the River Alne near Henley. Tanworth Lane and Camp Lane were particularly vulnerable after 27 millimetres of rain in 12 hours.
Several roads were shut throughout the area. Walton Lane in Wellesbourne, The Fosse Way at Halford, Bearley Road in Aston Cantlow, the A4189 New Road in Henley-in-Arden and Fulready Road in Ettington all closed as a result of flooding.
According to Warwickshire Police, other areas hit with floods include the A435 near Kings Coughton, Watery Lane in Sherbourne, Dark lane in Hatton, and Gosport Lane, Mill Street, and Walton Lane in Kineton.
The Met Office issued a severe weather warning for the West Midlands and rain is expected to continue to fall until tomorrow.
BBC Midlands Today weather presenter Shefali Oza said: "We're over the worst of it today - it's clearing eastwards. But there'll be even heavier rain tomorrow. It'll be wet and windy."
St. Edmund's Food Bank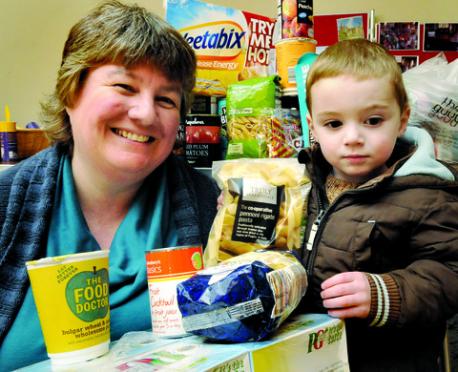 If you find you have run short of food, and the cupboard is bare, then please come and talk to us as St Edmunds Food Bank on Wednesday Mornings at St Edmunds Church, Shipston, 10.00am to 12.00pm.

We can help you with an emergency food pack to help you through a crisis – such as unexpected bills, benefit payment delay, job loss, or on a low income. Wednesday mornings are our coffee mornings and you would be made very welcome to come and join us for a coffee and a chat- there is a children's corner with plenty of toys for toddlers – and collect a bag of food.
We would gratefully like to receive any donated stock for the food bank, but would particularly appreciate some of the following:
UHT Milk or dried milk
Sugar
Fruit juice (long life carton)
Soup
Pasta sauces
Sponge pudding (tinned)
Tomatoes (tinned)
Cereals
Rice pudding (tinned)
Tea bags or coffee
Instant mash potato
Rice or pasta
Tinned meat or pies
Tinned fish
Tinned vegetables – potatoes, mixed veg, sweet corn etc
Tinned fruit
Jam or marmalade
Biscuits or snack bars

Shipston Man Critical After Nighclub Assault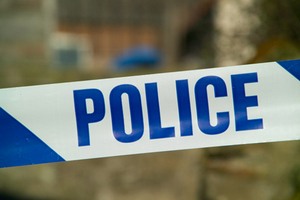 A MAN is in a critical condition after being assaulted outside a nightclub in Cheltenham. The incident happened at around 2.30am this morning outside Moo Moo's Nightclub on Regent Street.
The 21-year-old man from Shipston suffered serious head injuries and was taken to Cheltenham General Hospital for treatment, he has since been transferred to Frenchay Hospital in Bristol. An 18-year-old from Moreton, has been arrested on suspicion of assault and remains in police custody in Cheltenham. Officers want to speak to anyone who witnessed the incident or anyone who was in Moo Moo's Nightclub shortly before the incident took place. Anyone with information that could help the investigation should call police on 101 quoting incident 24 of November 13.
You can also remain anonymous and contact the charity Crimestoppers on 0800 555 111, or via crimestoppers-uk.org. In some cases Crimestoppers offer rewards of up to £1000 where information leads to a conviction.