2022
Victorian Evening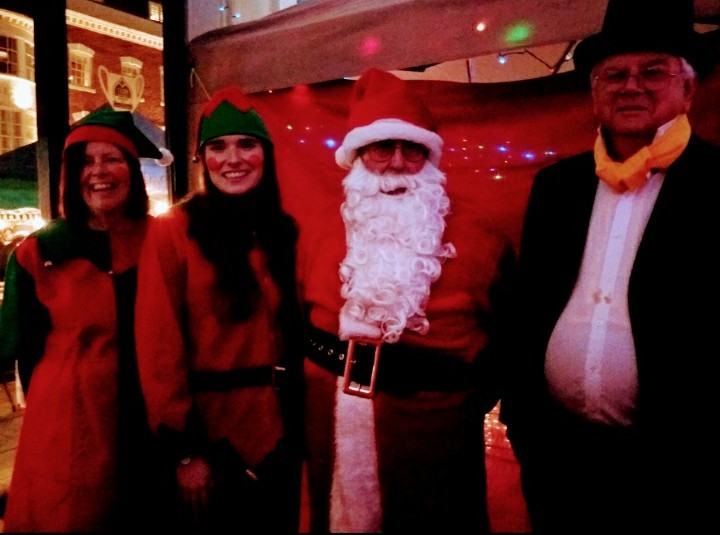 The Rotary Victorian Evening was the first in three years. The children sang beautifully, Santa arrived on time and, from the feedback Rotary has received, everyone had a fantastic evening. There were many really lovely shop-window displays throughout the town. The judges reported that they had great difficulty picking the best.
The mood would not continue. On the first two nights of the Santa Runs, the "sleigh" had mechanical problems which even Santa could not fix. Santa and his helpers walked the two routes for those evenings. Then there was heavy snow followed by freezing conditions. The "sleigh" was difficult to control on the back roads and Santa and his helpers risked breaking limbs, or worse, on the icy surfaces. Rotary was really sorry to have to cancel the runs and know how disappointed the children must have been.
Santa did appear in the Town Square on the 17th December and, hopefully, the children who had missed him earlier were able to pass on their Christmas wishes.
The Rotary Club of Shipston-on-Stour would like to thank all their sponsors and residents who supported their events over the season. Without such assistance and support, these events would not happen. Rotary would like to wish everyone a happy New Year.
Donnington Road Festive Lights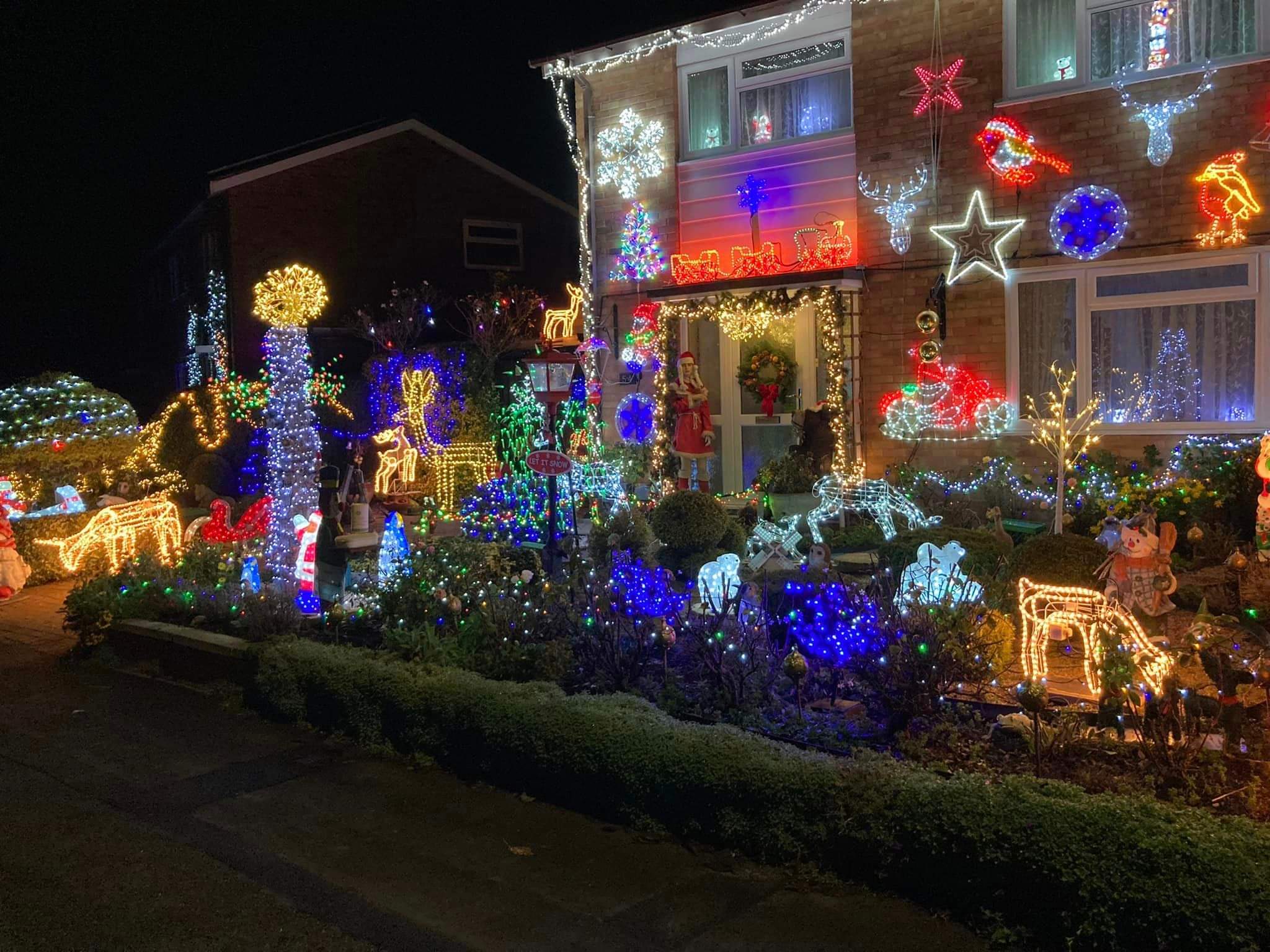 This fantastic festive lights show was found on Donnington Road in the lead-up to Christmas last month. Mr Raymond Luker produces awe inspiring lights shows year after year attracting local residents and visitors alike.
Warwickshire Fire & Rescue Service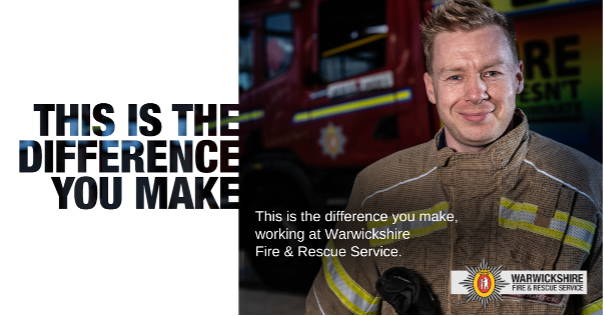 Have you ever thought about becoming an on-call firefighter? We need the residents of Warwickshire to support us by considering taking on this role. On-call firefighters are essential to ensuring we can continue to protect our communities.
Anyone looking to learn more is invited to attend our on-call online Q&A session taking place 10 January 2023 at 7pm.
The session will detail the role and responsibilities of a firefighter, and will explain the recruitment process in more detail – all are welcome to join.
Corn Mill Meadows
Our Local Wildlife Site is going to need some work to enhance it over the next few years. We would like to plant a new native species hedge to support butterflies, other pollinators, and bird life. We would like to help the High School install study tables in different areas of the Meadows.
We wish to deal with some troublesome creeping thistle in the North Meadow prior to sowing wildflower seeds. We would particularly like to build up a group of residents who would support us in these activities.
So, would you like to become a 'friend of the Meadows'? If you are interested in wildlife and would like to promote biodiversity, then please get in touch with John Dinnie t: 01608 664590 e: john.dinnie@shipstontowncouncil.org
El Alamein
With Remembrance just passed, not long prior, on 23rd October was the 80th Anniversary of the start of the Battle of El Alamein in 1942. A turning point in WW2 when the British Eighth Army defeated the German Afrika Corps. The Warwickshire Yeomanry participated, an armoured regiment in the 9th Armoured Brigade, 2nd New Zealand Division.
There were commemoration ceremonies in Egypt to mark the occasion and the British Army Band Catterick took part. The Band's Sergeant Major WO 2 Alastair Smith is the son of John Smith well known in Shipston today as a leading member of the Town Band. John's father Bert was in the Warwickshire Yeomanry in the battle in which 19 troopers from the regiment were killed. Quite a few Shipston men served in the Warwickshire Yeomanry during WW2. Those men whose names are known are in addition to Bert, Ben Bland, Harry Parry, Pete Drinkwater, John Vokins and Monty Sumners. The Shipston troopers were not among those killed in action. Sadly, Ben Bland's younger brother Ronald was a casualty of the war killed when the merchant ship he was serving on was torpedoed in 1942. He is named on the Town War memorial.
There is no doubt that the Warwickshire Yeomanry had a strong association with Shipston due to the town's men who served in its ranks. Alastair Smith visited the Commonwealth War Graves Commission's cemetery where the fallen in the El Alamein battle are buried. He found the grave of one of the 19 Warwickshire Yeomanry troopers who fell and placed upon it his medals and those of his grandfather Bert. A fitting touch.
Armistice Day in Shipston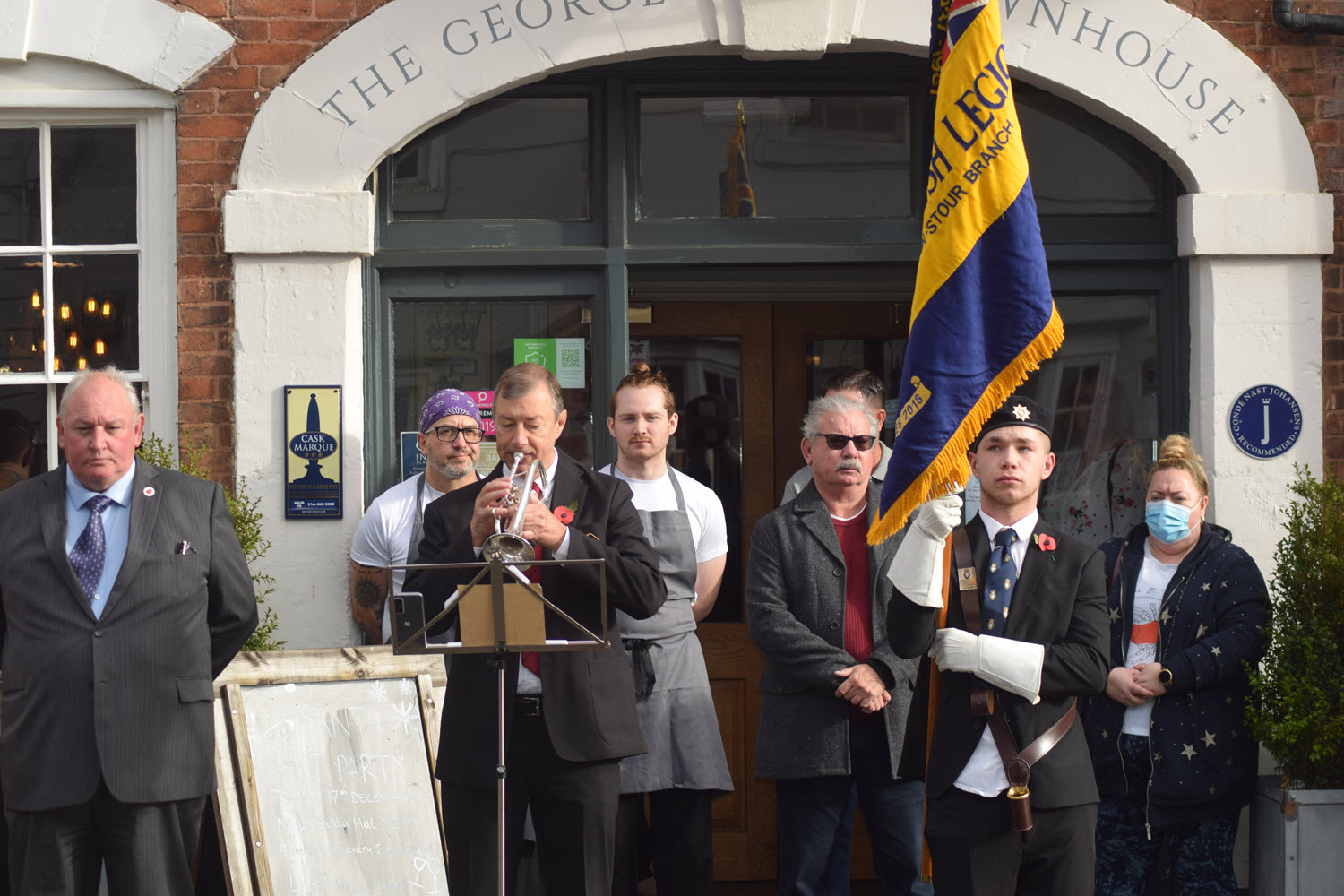 At 11.00 a.m. on Friday 11th November the centre of Shipston fell silent as the people of Shipston and the British Legion gathered to remember the fallen from both World Wars and conflicts since.
The Last Post and Reveille was sounded by cornet player Bob Pitts of Shipston Town Band.
Rememberance Sunday in Shipston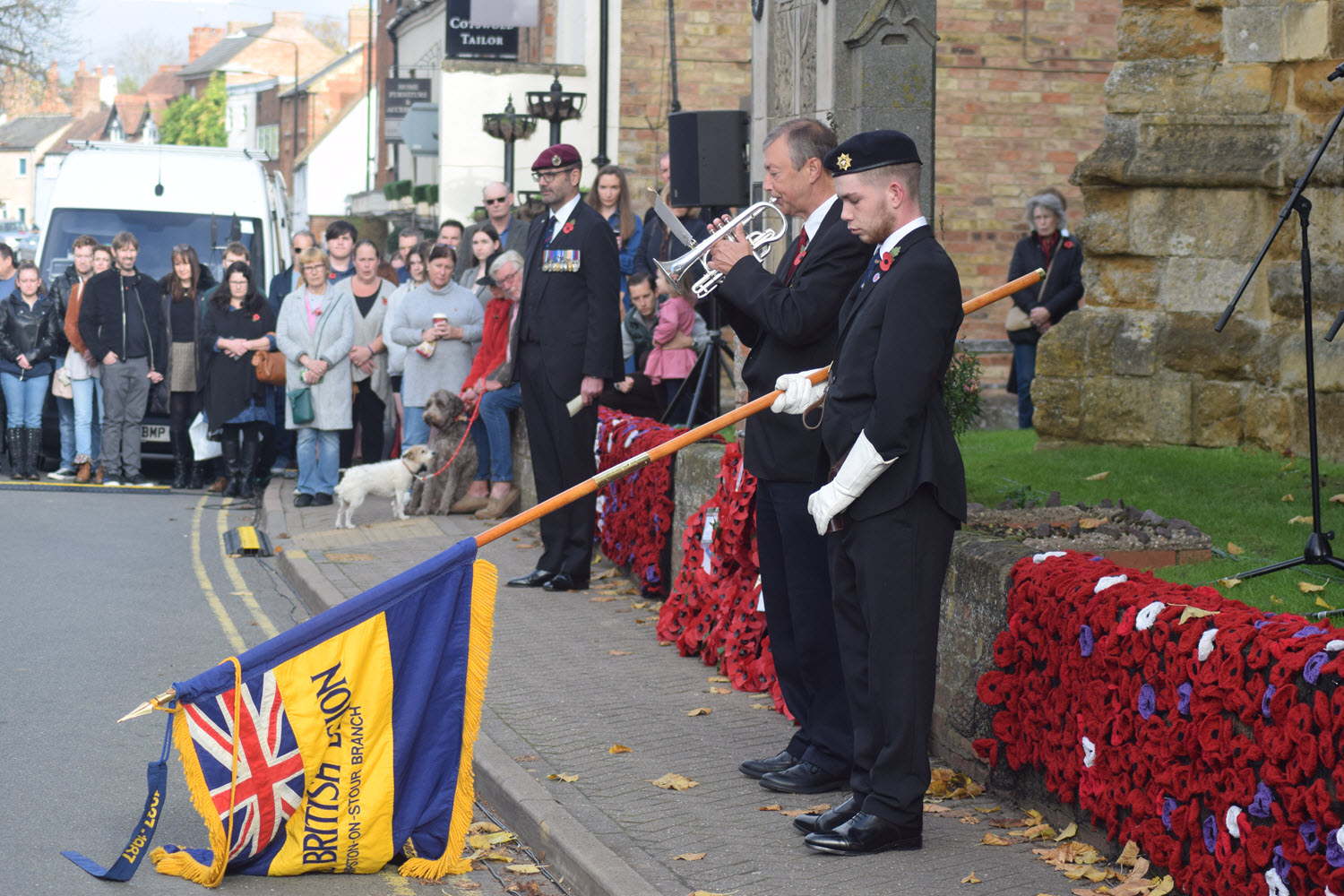 At 11.00 a.m. on Sunday, there was not a sound to be heard apart from the odd leaf fluttering to the ground, as the people of Shipston remembered the fallen from the two great wars and conflicts since.
Their names were read out by the prefects from Shipston High School before Last Post and Reveille was sounded by Bob Pitts the solo cornet of Shipston Town Band, who as usual had led the parade from the High Street to St Edmunds Church.
The British Legion and the representatives of local government and voluntary organisations laid their wreaths at the memorial before the service concluded in St Edmund's Church.
The parade reformed after the Service to process back to the High Street where the Town Band performed a period march Erimus in standing formation after the parade had been dismissed.
Shipston prepares for the period of Remembrance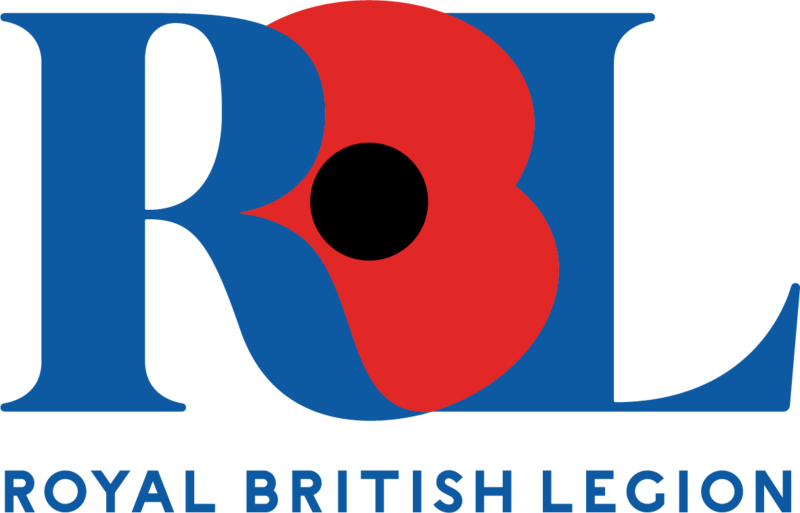 This year's Remembrance Sunday is 13th November. The Royal British Legion (RBL) has been working closely with the Town Council, Police, Lions, St Edmund's and the Town Band and plans are being finalised for the Remembrance Sunday parade and service at St Edmund's.
Parade participants and spectators are invited to assemble in the High Street from 10am in preparation for the parade, led by the Town Band, moving off promptly at 10.45am.
Following the positive feedback received about last year's arrangements we will again be laying the wreaths, reading the names of the Fallen and undertaking the Two Minute Silence in Church Street in front of the War Memorial.
The members of the parade and those members of the public comfortable to be indoors with other people will then enter St Edmund's for the remainder of the Service. For those who are unable to attend in person we will be streaming the Service online and will share details in advance.
At the end of the Church service the parade will reform and, led by the Town Band, return to High Street, which is closed for the duration. Following fall out, all are welcome to join the RBL in The George.
Please watch out for more details both on Facebook (Shipston Notice Board), the Town Council and our own websites and on our Notice Board in The Bury. Please do also share this information with friends who are not on social media.
Armistice Day will be observed on Friday 11th November with 2 minutes silence in the High Street outside The George at 11.00am
For more details about Remembrance fortnight or to find out about joining the RBL as a member, contact Mike Wells on 01608 664026 or wellsms4@aol.com.
Poppy Appeal
The Poppy Appeal will be upon us before we know it and so we would ask you to consider assisting with this year's collection please. Those who gave their lives in any conflict are remembered through the Poppy Appeal and the Period of Remembrance. The Poppy Appeal also raises funds to enable The Royal British Legion to help veterans and their families throughout life. This year saw the 40th Anniversary of the Falklands conflict when on the 2nd April 1982, Argentine forces invaded the British overseas territory of the Falkland Islands, sparking one of the largest major conflicts since WW2 and which utilised all elements of the Armed Forces. During the conflict 7 ships we're lost to enemy action, 9 aircraft were shot down and 255 British personnel lost their lives defending the Falklands. In Shipston there were special events and displays, including a service of Remembrance at the Gyratory Garden, to commemorate those lost and injured in this conflict. These held special relevance to some members of our Shipston Branch of the Royal British Legion.
We completely rely on the support and help of volunteer collectors. Many loyal and long serving collectors have kindly agreed to take part again but as the town grows, people move on, or personal circumstances change, we would like to welcome new volunteers.
This year's appeal runs from 29th October to the 13th November. Please do consider volunteering. It is very enjoyable and a great way to get to know more people in your local community. You could assist by collecting in the Town Square during the week leading up to Remembrance Sunday or by volunteering to carry out a house-to-house collection round. You can do as much as you have time for, even simply covering one street would help enormously.
Shipston on Stour is one of the very few places in the country to have house to house, street, and static collections - only possible because of the fantastic level of support that the Royal British Legion enjoys in the town. I hope that we can count on you again during The Poppy Appeal 2022.
If you'd like to volunteer or find out more, please contact Sharon Harcourt,
Shipston Celebrates The Great Big Green Week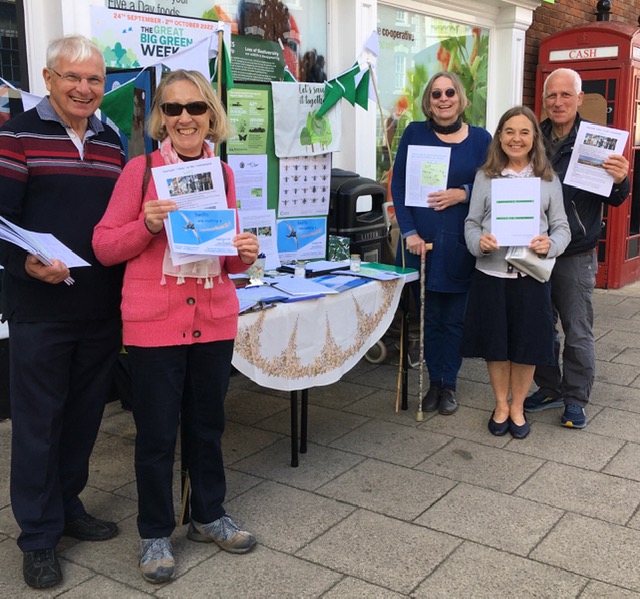 Residents of Shipston and local villages were excited and proud to take part in 'The Great Big Green Week', Britain's biggest ever community action to tackle climate change and protect nature, during the week September 24th to October 1st.
Organised by local group Stourvale Action for the Environment (SAFE), there was a wide range of activities to suit all tastes. Perhaps most popular was the chance to have a sneak preview of Shipston's newest public open space and designated Local Wildlife Site – Corn Mill Meadows. Visitors were given a conducted tour and were impressed by its potential to enhance both wildlife and leisure for people of the area; our thanks to those who made valuable suggestions for its future development. The site is not yet officially open to the public, but watch this space!
For those wondering what they can do to encourage nature in their own gardens, a visit to a superb garden in the heart of the Town, including 46 different wildlife friendly types of trees, provided a wealth of encouragement and ideas.
A big problem facing us all is the ever-increasing deluge of domestic rubbish. A talk by two waste project officers from Warwickshire CC gave an appreciative audience an insight into how our rubbish is disposed of and, most importantly, encouraged us all to greater efforts to recycle. Recycling is also a theme in a free booklet produced by Amanda Holden which puts together a convenient and impressive list of local businesses providing environmentally friendly produce. To reinforce this in a practical way the small group who regularly litter pick around the Town were joined by new volunteers, including two keen youngsters. They helped clear up the ugly and polluting rubbish from our Town's streets. Thank You! Shipston is now a cleaner place!
A 'Great Big Green Bike Ride' was enjoyed by a group of 8 cyclists, both men and women, on a beautiful sunny Autumn morning. The ride took in some of our loveliest local villages in a 10-mile circuit and the excellent refreshment stop was kindly hosted by the Cherington Arms in a lovely riverside garden.
Two sessions illustrated the good work being done to assist local wildlife, in particular– Swifts and Bees. All seats were taken for a talk entitled 'Swifts are Making a Comeback' informing on both the threat to these remarkable birds (now in danger of extinction) and what is being done in Shipston to encourage them to thrive. A group called 'Shipston Action for Swifts' has now been launched.
Similarly, Shipston Beekeepers enlarged our understanding of the amazing life of bees, including a viewing of our very own hive, newly located in St Edmund's Churchyard.
A big Thank You to all who took part, to the organisers SAFE and the White Bear as meeting venue. Next Great Big Green Week is June 10th- 18th 2023. Save the date!
New members of SAFE are always welcome. For further information on SAFE or comments on The Great Big Green Week please contact Amanda Holden email: amandajholden1@gmail.com or Verity Richardson Email: verityrichardson@googlemail.com
Pictured: SAFE members from L to R: John Dinnie, Jacey Jackson, Verity Richardson, Amanda Holden, Dave Passingham
Poppy Appeal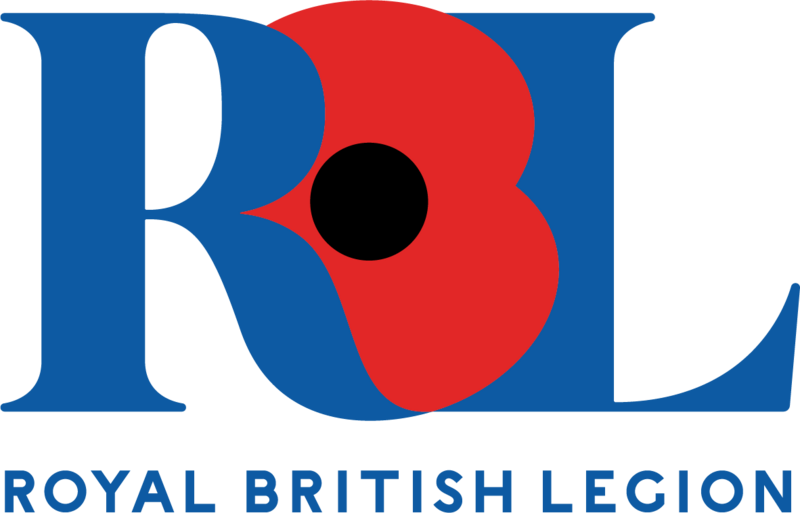 The Poppy Appeal will be upon us before we know it and so we would ask you to consider assisting with this year's collection please. Those who gave their lives in any conflict are remembered through the Poppy Appeal and the Period of Remembrance. The Poppy Appeal also raises funds to enable The Royal British Legion to help veterans and their families throughout life. This year saw the 40th Anniversary of the Falklands conflict when on the 2nd April 1982, Argentine forces invaded the British overseas territory of the Falkland Islands, sparking one of the largest major conflicts since WW2 and which utilised all elements of the Armed Forces. During the conflict 7 ships we're lost to enemy action, 9 aircraft were shot down and 255 British personnel lost their lives defending the Falklands. In Shipston there were special events and displays, including a service of Remembrance at the Gyratory Garden, to commemorate those lost and injured in this conflict. These held special relevance to some members of our Shipston Branch of the Royal British Legion.
We completely reply on the support and help of volunteer collectors. Many loyal and long serving collectors have kindly agreed to take part again but as the town grows, people move on, or personal circumstances change, we would like to welcome new volunteers.
This year's appeal runs from 29th October to the 13th November. Please do consider volunteering. It is very enjoyable and a great way to get to know more people in your local community. You could assist by collecting in the Town Square during the week leading up to Remembrance Sunday or by volunteering to carry out a house-to-house collection round. You can do as much as you have time for, even simply covering one street would help enormously.
Shipston on Stour is one of the very few places in the country to have house to house, street, and static collections - only possible because of the fantastic level of support that the Royal British Legion enjoys in the town. I hope that we can count on you again during The Poppy Appeal 2022.
If you'd like to volunteer or find out more, please contact Sharon Harcourt, Honorary Poppy Appeal Organiser at poppyappealsosrbl@gmail.com
Shipston Town Council Community Grant Awards
Shipston Town Council is inviting grant applications for the 2023/4 financial year.
Grants are made to support a wide range of community initiatives across the town, delivered by voluntary groups and charities.
The scheme is open to any voluntary group or charity based in Shipston, or those who actively work in the town.
Applications must be made for specific projects, for example, the purchase of equipment or to support a planned event. Grants typically range from £250 to £2,000 although larger sums may be awarded for certain causes.
Please note the closing date for applications is 31st October 2022.
Application packs are available from:
The Town Clerk
New Clark House
West Street
Shipston on Stour
CV36 4EN
Or email clerk@shipstononline.org
Tel 01608 662180
Shipston Rotary Tallest Sunflower Competition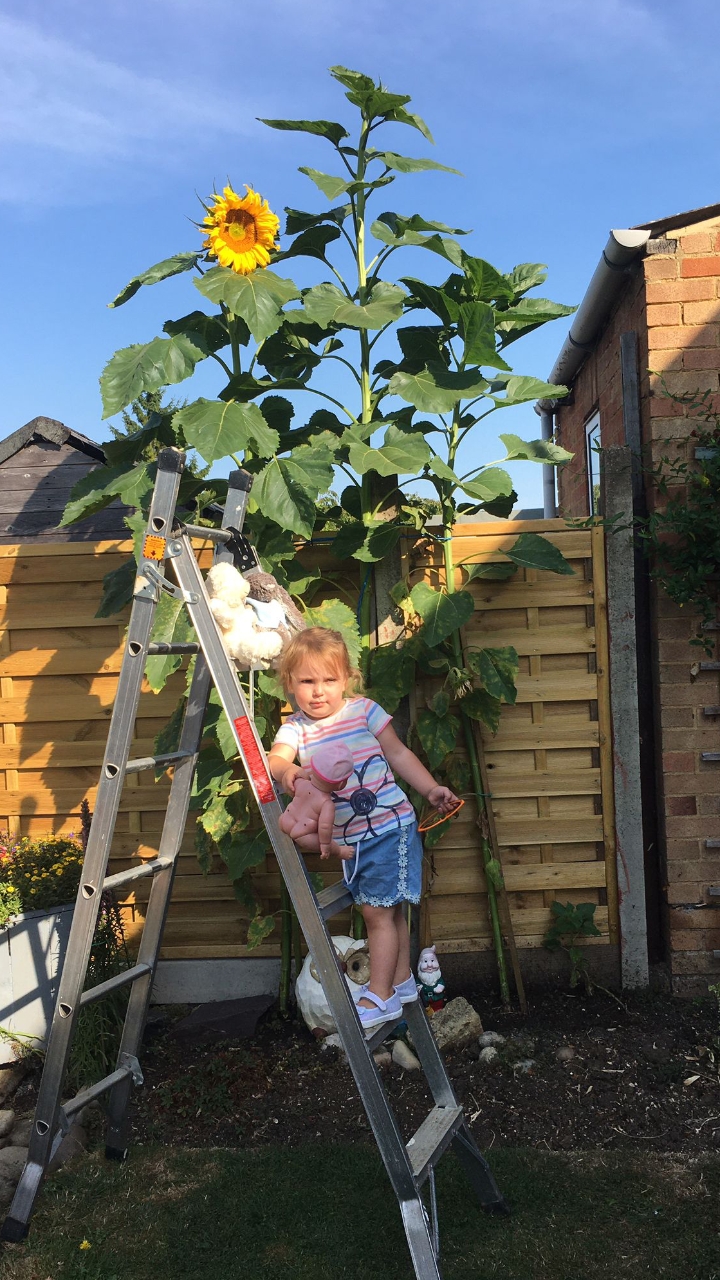 Results for the Shipston Rotary Tallest Sunflower Competition under 11 years.
It was an absolute delight to meet so many lovely children and their parents whilst measuring their sunflowers, on a very hot Saturday.
The winning sunflower measured an amazing 10ft 7ins and was grown by Ava Gibbings.
The Runner Up was Millie Yates, whose sunflower measured a fantastic 9ft 9ins, and 3rd Place was Joshua Allen whose stunning sunflower was 8ft 10ins.
Well done to all the proud children who grew and entered their beautiful sunflowers. Congratulations to Ava who has received a Certificate and voucher.
Result in the Tallest Sunflower Comp for the over 16 years.
First Place went to David Warren for the fantastic sunflower in his front garden measuring 9ft 3ins.
David also had a stunning sunflower in his back garden, which wasn't quite as tall.
Runners up were Mark and Wendy Nursall, whose sunflower measured 8ft 7in.
You may have noticed the beautiful sunflowers in their front garden at the top of Telegraph Street.
Congratulations to David who has also received a Certificate and Voucher.
Thank you to everyone who entered their sunflowers in the competition this year.
Stour Valley Lions Friendship Meeting for Ukrainian refugees and their host families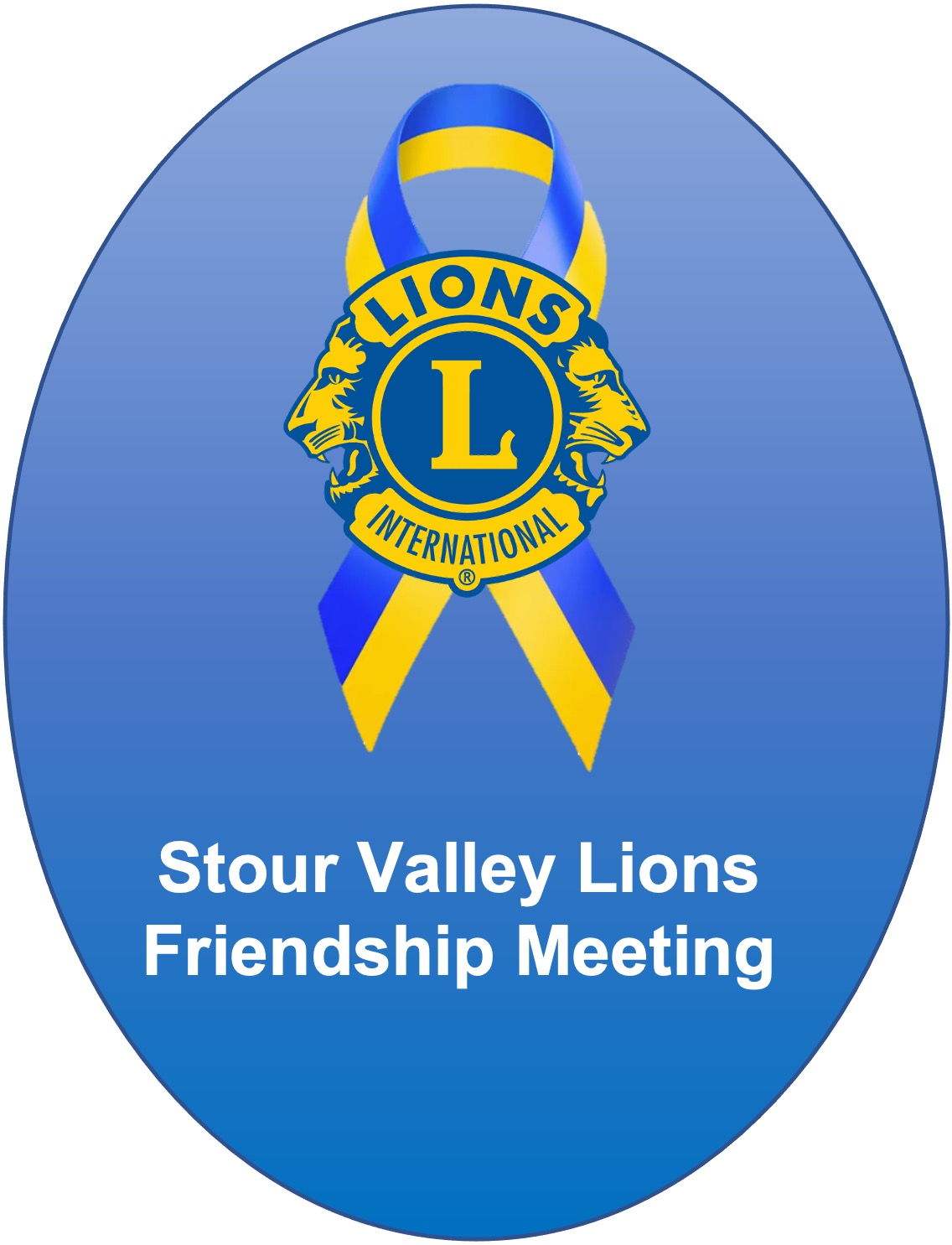 Since the Ukraine war began back in February, generous families all over the UK have been taking refugee families into their homes. This was a selfless, reflex act, often entered into with little or no knowledge of the system, or of how this would work.
Stour Valley Lions salute those families or individuals in our area who offered assistance to house a refugee family. As hostings were entered into privately, we do not believe that there is a network to support the refugees, to build connections and cultural contact with each other.
We would like to see if we can contact the host families, to understand if there is an opportunity to host a networking event in this area.
In addition, could there be ways in which the Lions can help the hosts or their guests? If you are a host family - or if you know of one - please please contact Stour Valley Lions and we will ascertain the interest in moving forward with an inaugural networking/cultural event.
Contact: 07725 105677 or email paul@paulmacpherson.co.uk
On-call firefighters needed in Shipston
Could you help protect your community by bec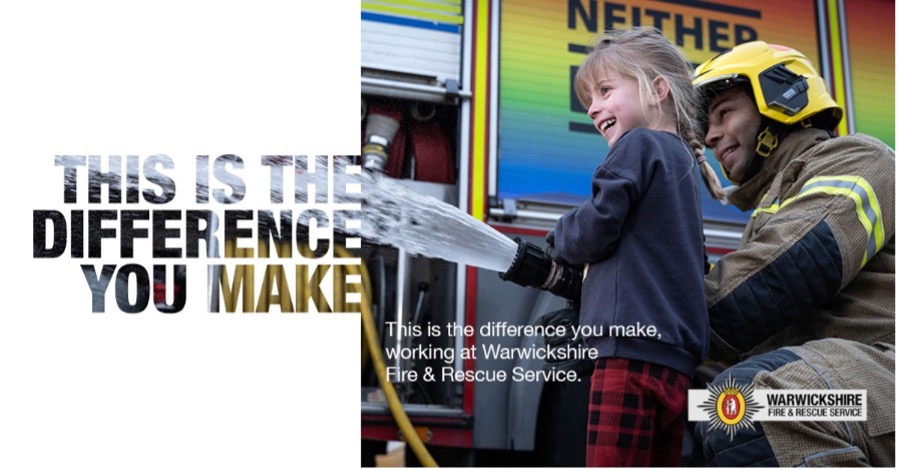 oming an on-call firefighter?
Warwickshire Fire & Rescue Service (WFRS) is asking all residents in and around Shipston to consider whether they could become an on-call firefighter.
On-call firefighters dedicate an agreed number of flexible hours each week where they are available to attend incidents. They are paid a set wage for being available and an additional wage for any hours worked attending call-outs or training. They play a fundamental role in ensuring WFRS can provide fire cover in the area, respond to emergencies quickly and keep our communities safe.
To become an on-call firefighter, potential recruits must either live or work within five minutes of an on-call fire station. There is also the opportunity for those who are self-employed or working remotely to do their jobs from Shipston Fire Station, in which instance they would be eligible despite living further away.
While the role can be challenging, it also offers many benefits: on-call firefighters are given the same training as wholetime firefighters and learn many new, transferable skills; they meet lots of new people and become part of a welcoming, close-knit team; and, most importantly, get to give back to their community in one of most meaningful ways possible.
Martin Swinden, Station Manager within Response Support at Warwickshire Fire & Rescue Service, said:
"On-call firefighters are an essential part of our service and we'd be in real trouble without them. Recruitment for on-call firefighters can be tricky, particularly in rural areas, so we're asking our communities to support us by sharing information about this position and having a good think about whether it's something they could get involved with. It's a big thing to take on and not without its challenges, but it's also one of the most rewarding things you can do."
Councillor Andy Crump, Portfolio Holder for WFRS at Warwickshire County Council, said:
"In the past couple of years, we've seen a shift to much higher levels of remote and hybrid working. This can go hand-in-hand with becoming an on-call firefighter, allowing applicants to combine an office job with the chance to get directly involved in their local community and help others. We hope people will take some time to learn more about this opportunity and find out if it could be right for them."
Learn more and start your application here: https://bit.ly/on-call-ad
Did you know the District Council's app can remind you about bin collections?
Y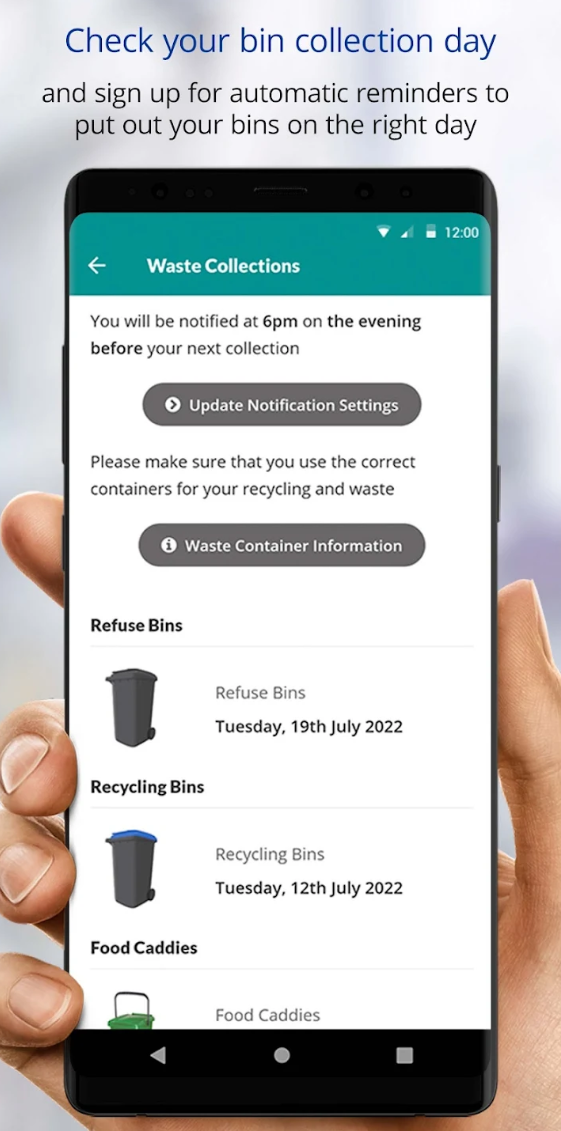 ou can now download an app which is designed to allow access to a variety of council services whilst on the go. Keep up to date with the latest council news, quickly report incidents, get reminders of bin collections and find useful information about their property and the surrounding area.

Available to download for free on the App Store and Google Play, just search for 'Stratford District Council'
Return of the Proms!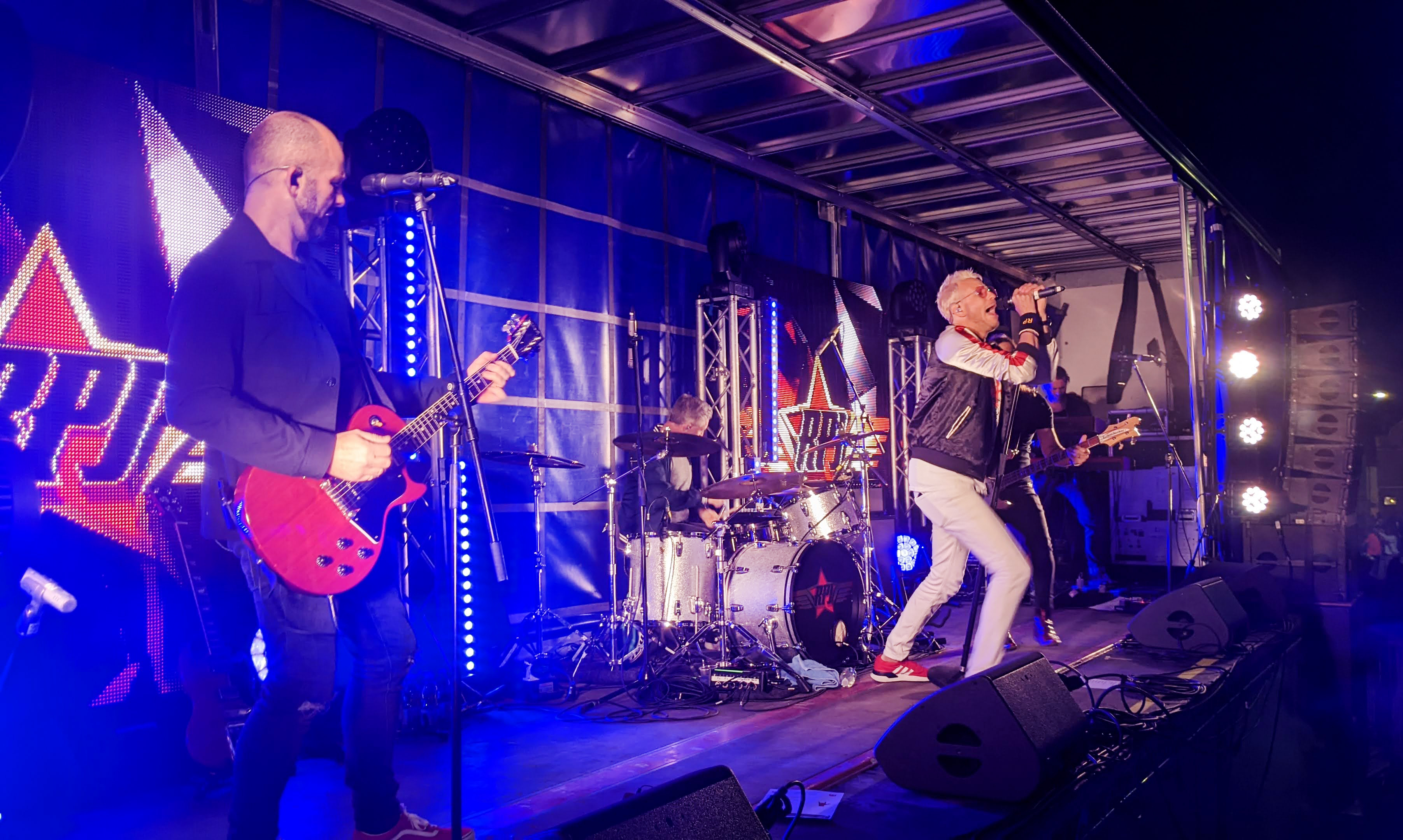 One of the best things about the Proms is getting everyone together again to enjoy live music. This year, on the back of the pandemic, it was a leap of faith and Shipston and the villages jumped with us. They attended events, bought raffle tickets in abundance, waited patiently while we got to grips with Sum-up and Zettle and even turned up to gigs modelling our new black T-shirts.
Over the fortnight we put on 40 events which included national groups, local bands, DJ's, three children's events, two choirs, solo artists, bell ringers and a Taiko drummer! The Swan in Kineton was a new venue for us this year. Unfortunately, here, there is not enough space to mention everyone, but thank you to all performers and venues (you know who you are) who contributed to a great Proms fortnight.
One memorable moment was when Uncle Funk invited the audience to sit down in a line and hit the floor for the Oops Upside your Head song during Launch Night at Townsend Hall. The Glastonbury band gave us a real disco trip down memory lane!
On the wettest night of the Proms, when the heavens opened, international blues guitarist Oliver Darling turned out to play a brilliant set to the crowd in the back room of the White Bear, as part of the Pub trail. I hope his suede shoes recovered!
On the hottest day of the year [This was written before we hit 40c in July! - Editor], The Hub was an ideal spot to hold a Kids Dance Party. DJ Tim Samsara entertained the children while they had a run and kick around outside as adults relaxed with a drink and ice-creams to keep cool. The adults having a chance to chill was one of the aims of the afternoon and it worked. In the evening the Hub hosted the Adult Dance Party and was a sell-out. Partygoers made the most of Ibizan rave beats played by DJs Tim, Symthy, and March Boyce until the early hours.
A new venture this year was 'Shipston Introducing' in the courtyard of El Café, replacing the Fame Contest, and this turned out to be a highlight of the festival. There were eight acts altogether and all the contestants were outstanding. Shipston's Helen Stanford performed on the keyboard and sang three beautiful songs she wrote herself, and 21-year-old James Pullen, a former Shipston High School pupil had a great reception to the self-authored songs he played on guitar. Perhaps apt for Father's Day when the contest was held; 'The Weekend Warriors', a father and son combo delivered an upbeat act that impressed the judges. The three youngsters, all from near Chipping Norton and under fourteen played keyboard, bass and drums accompanied by two of the dads.
The other act that grabbed the judge's attention was Shipston-based Teresa Brooks with her strong confident Taiko drumming. Her interest in drumming originated from her love of sport and music and Japanese drumming combined the two. She played a modern piece that she had written herself, then performed a traditional Miyake Island drumming style with audience participation. For her final piece, Teresa moved to the 'Odaiko' a large Japanese barrel-shaped drum to give a very energetic loud last number. Wow!
The youngest entrant was 10-year-old Sam Connisbee, a protegee of local singer-songwriter Greg Brice (who has an album out this year), who played a note-perfect rendition of Link Wray's Rumble. It was great to see him again later in the week at the Open Mic Night at the Black Horse and it emphasised what a competent player he is.
On that night, there was an array of local talent on stage, expertly organised by Barney Porter. 19-year-old Toby King impressed the audience with his rendition of a Kaleo song and his sister Lizzie gave listeners in the pub garden a fine finale with her gutsy cover of 'Let's do it' by Victoria Wood. A visibly nervous Mike Powell left the audience staggering with his amazing Spanish guitar playing, an art which he picked up during lockdown.
It was good to have the support of Townsend Hall, who organise their own varied programme of music throughout the year. During the Proms, they put on a very well-attended evening of lively jazz music with 'Baby' Jools and the Jazzaholics.
On stage for the Last Night of the Proms, the Shipston Introducing Acts produced two confident performances with Teresa Brookes and Taiko drumming on first and the Weekend Warriors performing some Stevie Wonder – they really helped to get the party started in the High Street. Dusk Til Dawn stomped their way through some heavy rock numbers while the Shapes delivered some alternative indie songs they had written themselves. Rick Parfitt Junior came on to tumultuous applause and he and his band bowled the audience over with their sheer professionalism as they delivered hit after hit. Rick commented that the Last Night for him had been 'joyous' after what had been a brutal tour. Obviously responding to the 'Shipston spirit' in the crowd he expressed his admiration that the town had come together to provide such a great show.
So, many thanks to everyone who attended our events and helped make this another memorable Proms. We will look now towards 2023 and if you have any feedback or suggestions for future years, please keep them coming via our Facebook Page, or email to shipstonProms@gmail.com.
Statement from Shipston Medical Centre
Statement from Shipston Medical Centre regarding development of new premises
The development of a new medical centre was identified as part of the wider development of an integrated care facility at Ellen Badger Hospital in 2018. The new Medical Centre cost was originally estimated at £4.5m. A steep increase in the cost of construction, materials and associated expenses of the build, caused by factors outside of the control of the practice, has resulted in these costs increasing by almost 50%, and they are continuing to rise.
This increase in costs means that the new medical centre project is no longer financially viable in its current design. This is extremely disappointing to the Partners of the Practice* who have invested significant amounts of money in the pre-building stage. Our priority remains ensuring the patients of the practice and the people of Shipston and the surrounding areas have access to high quality primary care services and we are working with the Integrated Care Board and South Warwickshire NHS Foundation Trust to review all available options.
* Partners at Shipston Medical Centre are Drs. Paul Daniel, Tim Marshall, Richard Levison, Emily McHale and Rachel Vial, Business Manager
Could you serve on Shipston Town Council?
For any residents of Shipston interested in contributing to their community, there are currently three vacancies for Town Councillors. Two of the vacancies are open for the Council to appoint via co-option procedures and the third will also become subject to this process if insufficient electors request a by-election is held.
The Town Council is eager to find expressive and confident individuals who have an interest in the inner workings of Shipston's community governance and a desire to improve the local environment and services. The council consists of an elected body of Councillors, including a Mayor and Deputy who are assisted by a town clerk and assistant. Meetings are held on each second Monday of the month. Additionally, Councillors are encouraged to join working groups depending on preference and expertise!
Please contact any of the current Councillors (current list available on contacts page) if you wish to discuss the finer points of what it means to be a town Councillor and what the responsibilities entail.
Shipston lights beacon for The Queen's Platinum Jubilee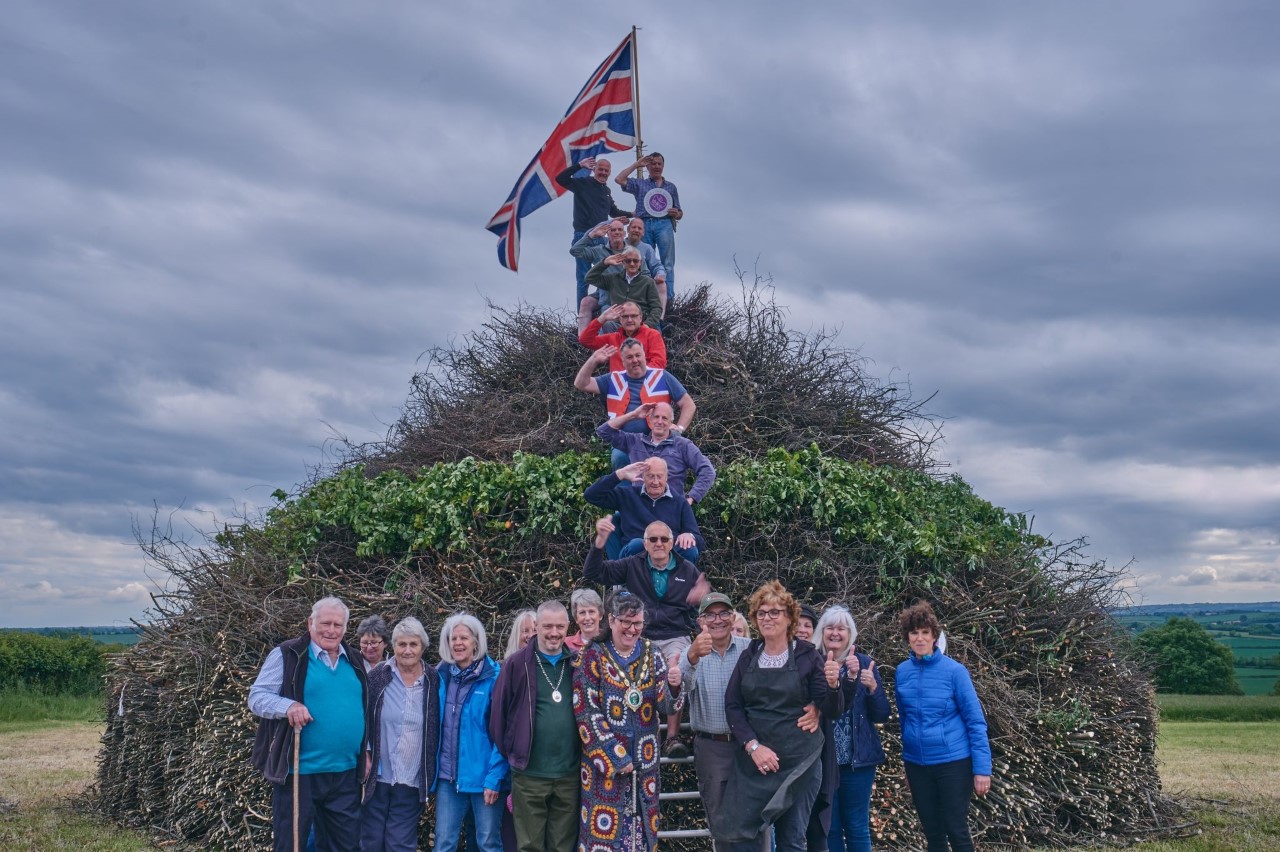 On Thursday 2nd June, to celebrate The Queen's Platinum Jubilee, Shipston joined more than 3,500 communities across the country by lighting a beacon on top of Whaddon Hill.
The Shipston-on-Stour Beacon was prepared and built in the traditional way, as it always has been. Over the last four months, several local farmers allowed the Beacon Volunteers to use hedging to make the faggots for a 25-foot high beacon and construct it in Farmer Tim Withers's field.
It was constructed under the direction of Ron 'Scobie' Edmunds, along with Max Stevens, Keith Higginson, Steve Yates, Darren Clark, Nick Jennings, Malcolm Bryan, Simon Hartwell, David Hudson, Nigel Hunt, Sam Hunt, Will Hunt, Trevor Gilkes and Joe Johnson.
A very large crowd of over 1,000 people gathered at the top of Whaddon Hill at 9pm. The ceremony began with some kind words and thanks from Ron 'Scobie' Edmunds then the Mayor of Shipston, Marianne Westwood, announced the opening of official proceedings. The Town Crier read the special proclamation followed by the Shipston Town Band Bugler playing a piece called Majesty officially announcing the lighting of the Beacons.
Finally, Mr and Mrs Withers took hold of the lighting plunger and after the crowd counted down from 10, the lighting of the beacon started. The assembled crowd also enjoyed views of up to 11 other local beacons, including Ilmington, Brailes, Stow on the Wold, Campden etc. alongside an incredible firework display, thanks to Alan Wright.
"It is always an honour and pleasure to be involved with the building of the Beacon," commented Ron 'Scobie' Edmunds. "Seeing the happy faces of the community and hearing all the positive feedback makes all the hard work worth it. I would like to say a huge thank you to all the beacon volunteers, Shipston Lions and Shipston Town Council plus Mr and Mrs Withers and family who helped to make this special occasion to celebrate the Queen's Jubilee happen."
In Memory of Sid Peachey, a collection was taken for the Coventry and Warwickshire Air Ambulance, which raised £640.00.
Jubilee celebrations across the town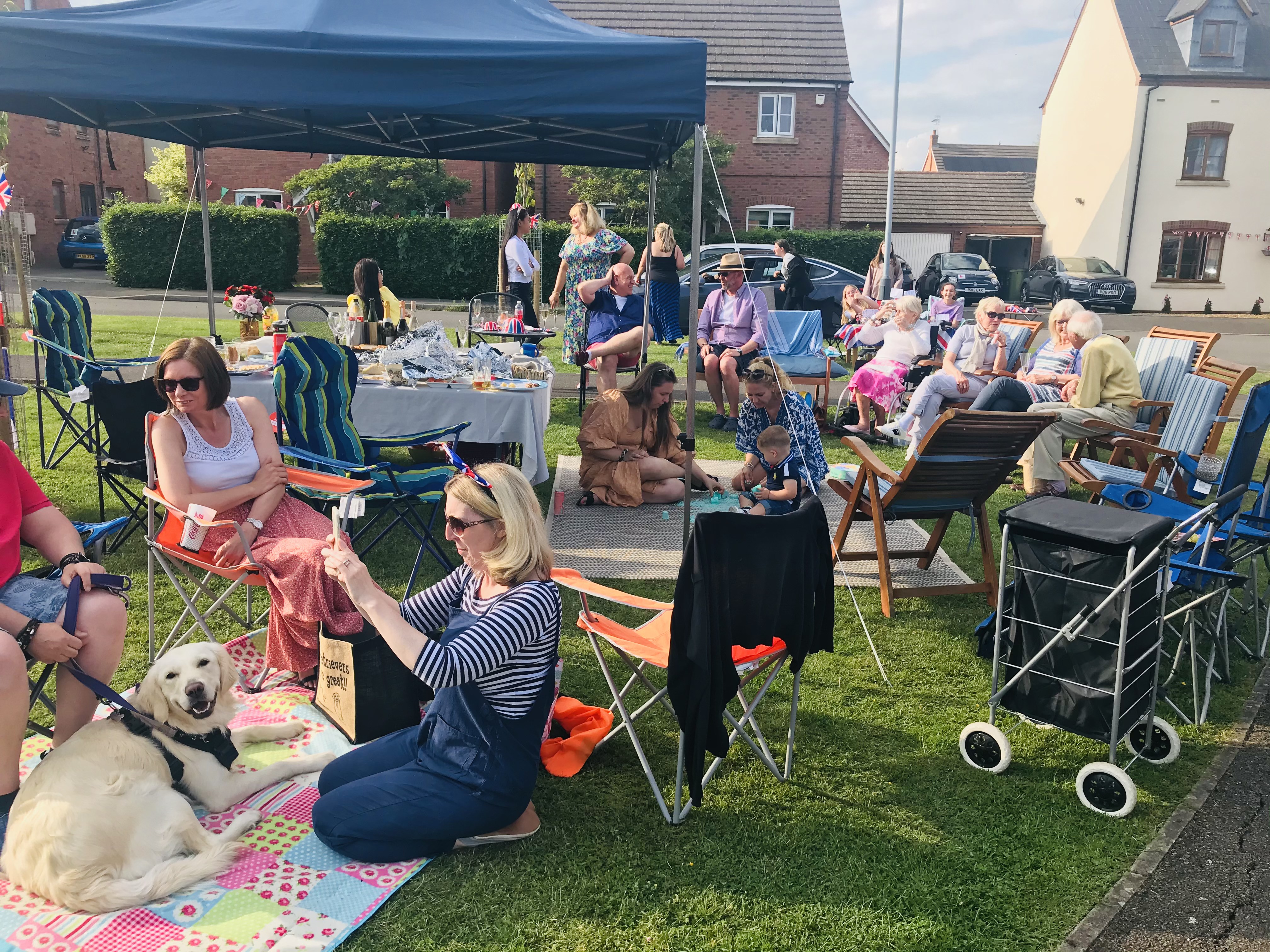 Many streets and neighbourhoods hosted parties during the long bank holiday weekend, with many residents eager to celebrate the Platinum Jubilee.
Railway Crescent and Signal Road was no exception, hosting a fantastic party on Thursday afternoon. As the sun shone, Nick Nickerson kept everyone singing and dancing with a live music set. Gazebos, bunting, flags and balloons decorated the green, where neighbours of all ages chatted and forged new friendships. Children made their own fun on the playground and much delicious homemade food was eaten and fizz and beer drank
Jubilee Big Lunch
Hosted at the Sports and Social club, the Jubilee Big Lunch brought people together from across the town for a picnic and fun family activities. While it was slightly damp, everyone who attended had a fantastic time.
The Willey family did an incredible job creating some chalk art, led ably by Elizabeth. It certainly added some colour to a grey day!
Shipston Youth Club finds a new home
After being forced to vacate its home of over 40 years on the High School site, Shipston Youth Club has finally found a new home. Various different locations were explored at length to find somewhere that was the safest for young people and offered the most. The Club has now moved to Shipston Enterprise Centre on Pittway Avenue. It meets there on Tuesday evenings from 7pm. Although it has only been open a couple of months it has already proved popular. Attracting up to almost 30 young people for an evening.
Young People can enjoy chilling out, playing table tennis or pool, organising their own competitions or just chatting with the staff and volunteers.
"At last we have been able to run again and already we have shown that Shipston does still needs somewhere young people can go to and feel safe, with people to talk to and something to do," said Daniel Pulham, Chair of the Club's Management Committee. "We are immensely grateful to so many in Shipston who have encouraged us to keep going. We are especially grateful to Clear Sound who kindly agreed to move our equipment out of our previous premises for free and to Carl Starkey. That generosity really blew us away!"
The club is now looking to appoint a new Worker in Charge to help take the club and its members into a new exciting future. Application details can be obtained from Mr John Round at jasround@gmail.com. The club is also looking for more volunteers.
Marianne Westwood elected Mayor of Shipston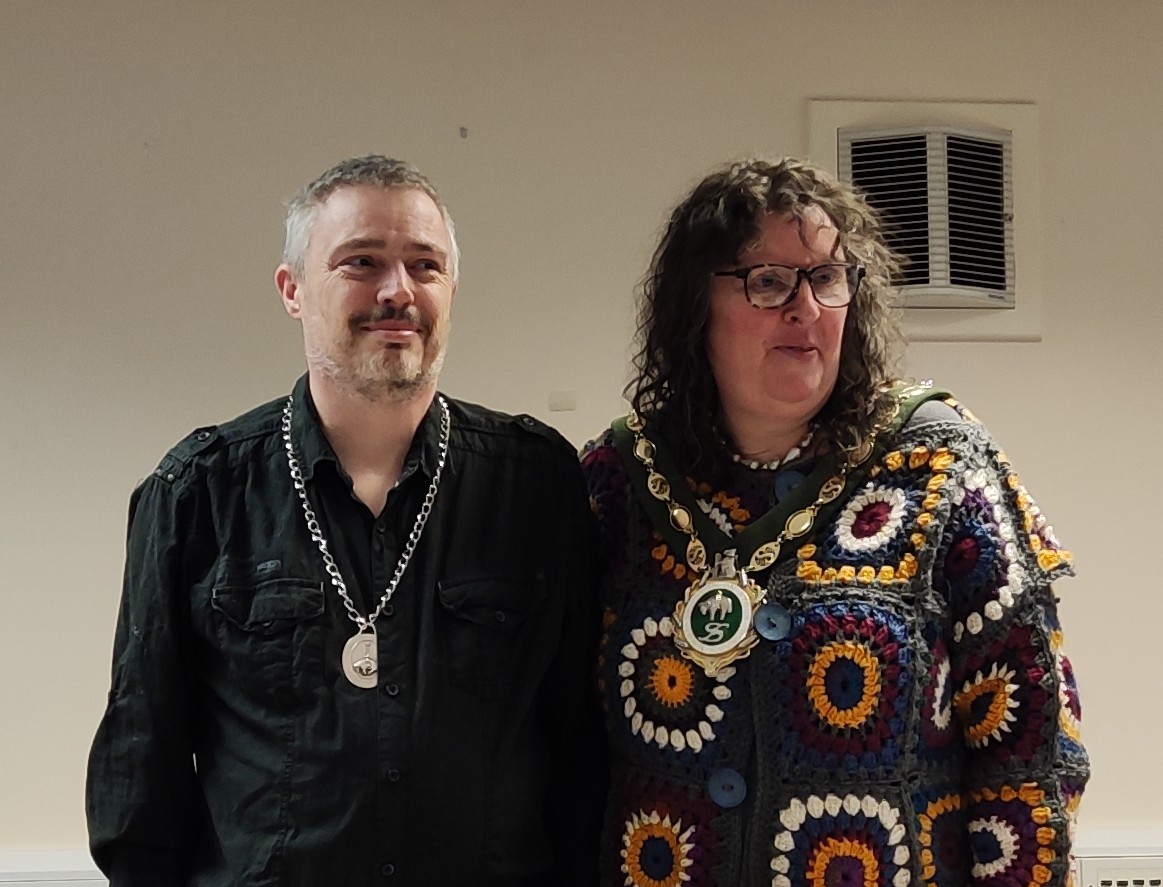 At the Annual Meeting of the Town Council on 9th May, Cllr Marianne Westwood was elected as Mayor for the 2022-23 municipal year. Her husband Eddie Mott, will serve as the Mayor's consort.
Could you be one of Shipston's new Councillors?
Shipston Town Council currently has a number of town Councillor vacancies and would like to hear from anyone interested in becoming a community leader by representing the views of Shipston residents.
We are looking for people who would like to become more involved in influencing and shaping the future of our town by improving the environment and services available in Shipston and the surrounding area. Shipston Town Council is an elected body of Councillors, including a Mayor and Deputy Mayor, who are supported by a town clerk and assistant. It is the first tier of government providing services on behalf of the residents of the town.
Please feel free to contact any of the current Councillors (see page 15) to discuss what is required for this role and how you may be able to volunteer around your current commitments and/or contact the Town Clerk to register your expression of interest including details of your skills, interests and passions.
David Birch receives Shipston Award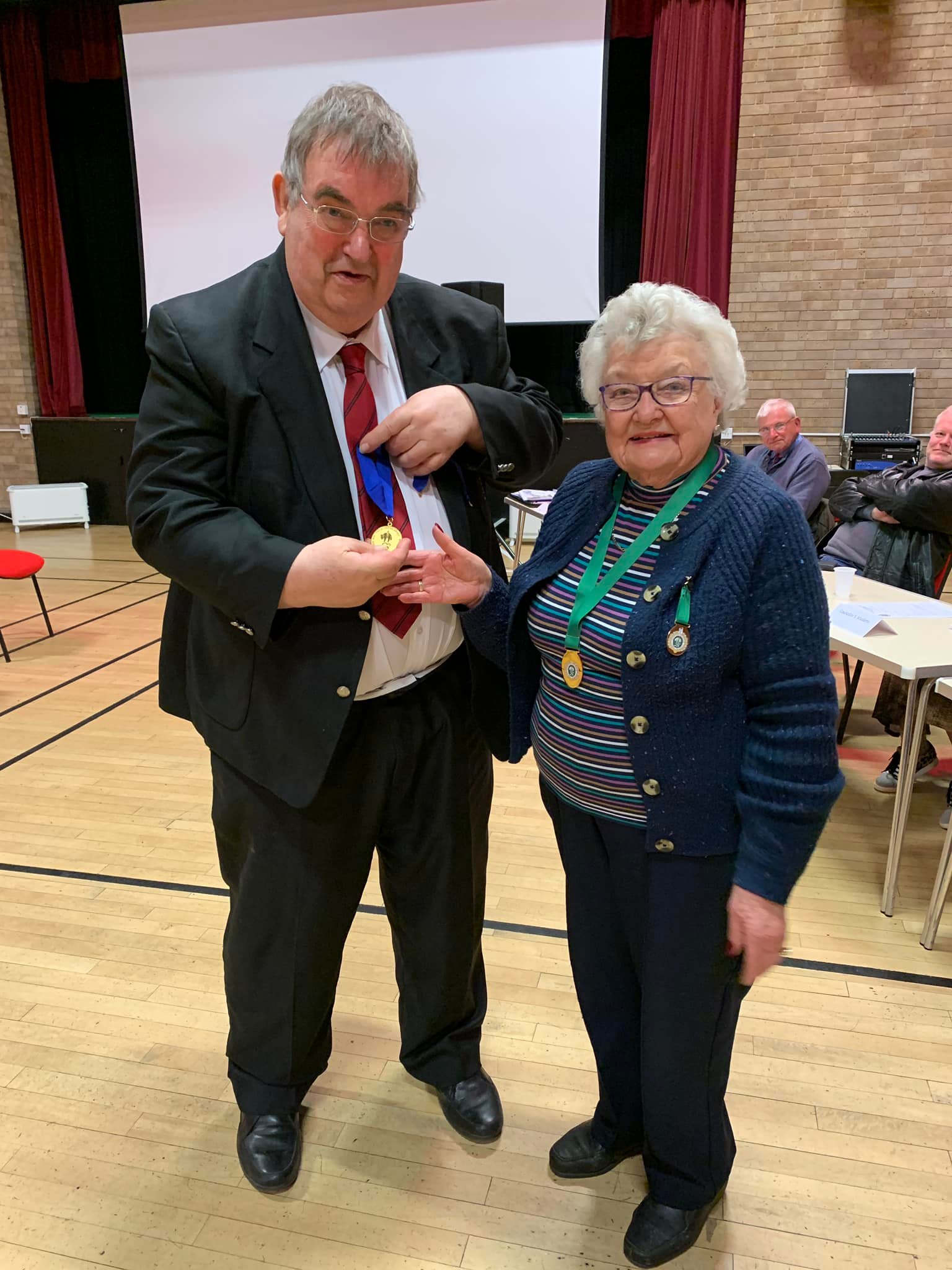 David Birch, Secretary of Shipston Town Band was presented with the Shipston Award at the Annual Town Meeting on 12th April. Councillors unanimously supported David's nomination in recognition of his many years of involvement with the town band and his role in conducting the junior band.
In addition to organising the Town Band's Christmas charity concert, David is also instrumental in delivering various other events including performances at care homes and the hospital on Christmas Day.
Cllr Ronnie Murphy, who is also the President of the Shipston Town Band, presented the award to David.
Shipston Yarn Bombing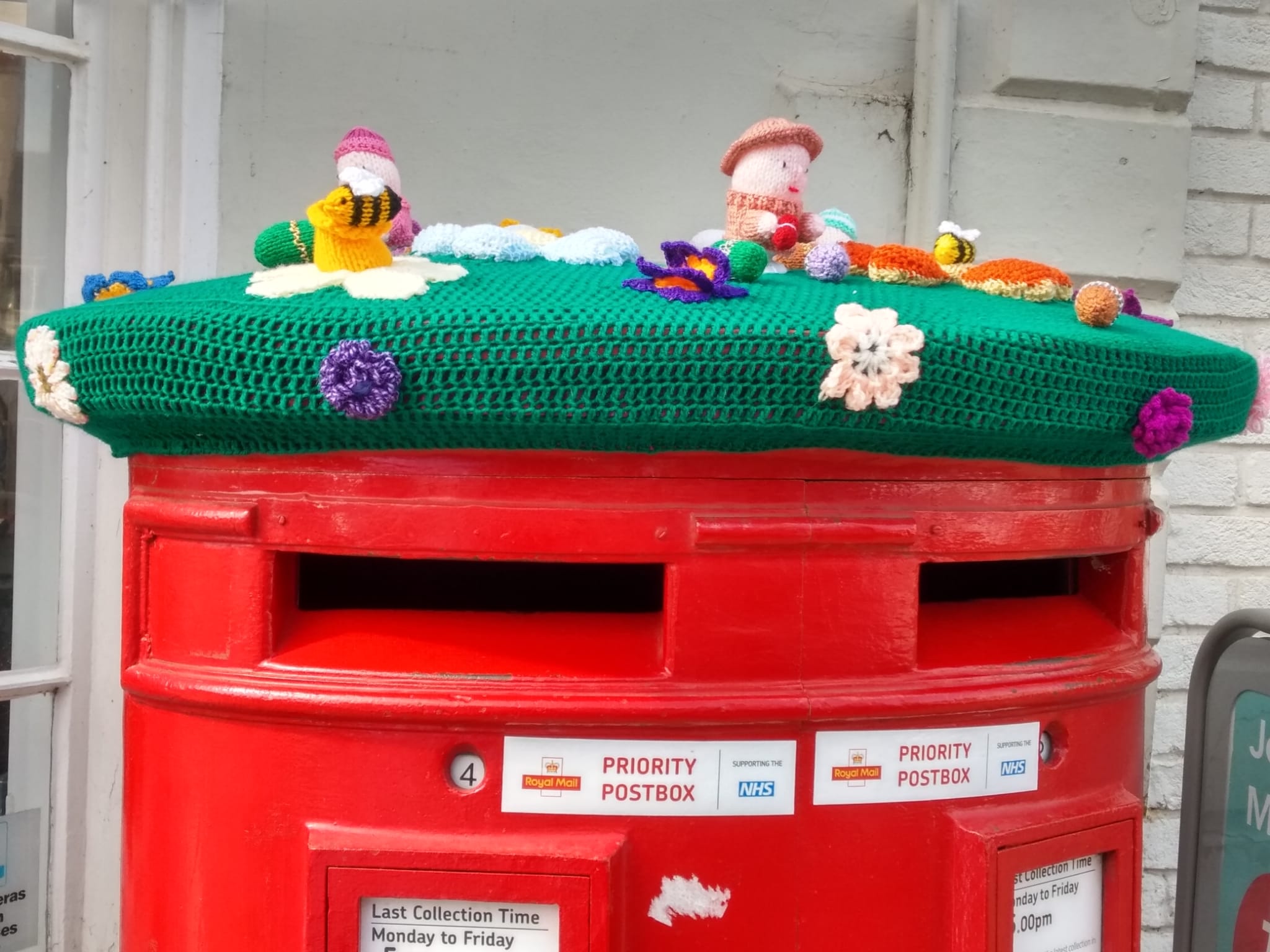 Ahead of the Easter weekend, the town was once again transformed thanks to the efforts of the Shipston Yarn Bombing Group, comprised of some dedicated members of the Shipston Knitting and Crocheting Group.
Beacon to mark The Queen's Platinum Jubilee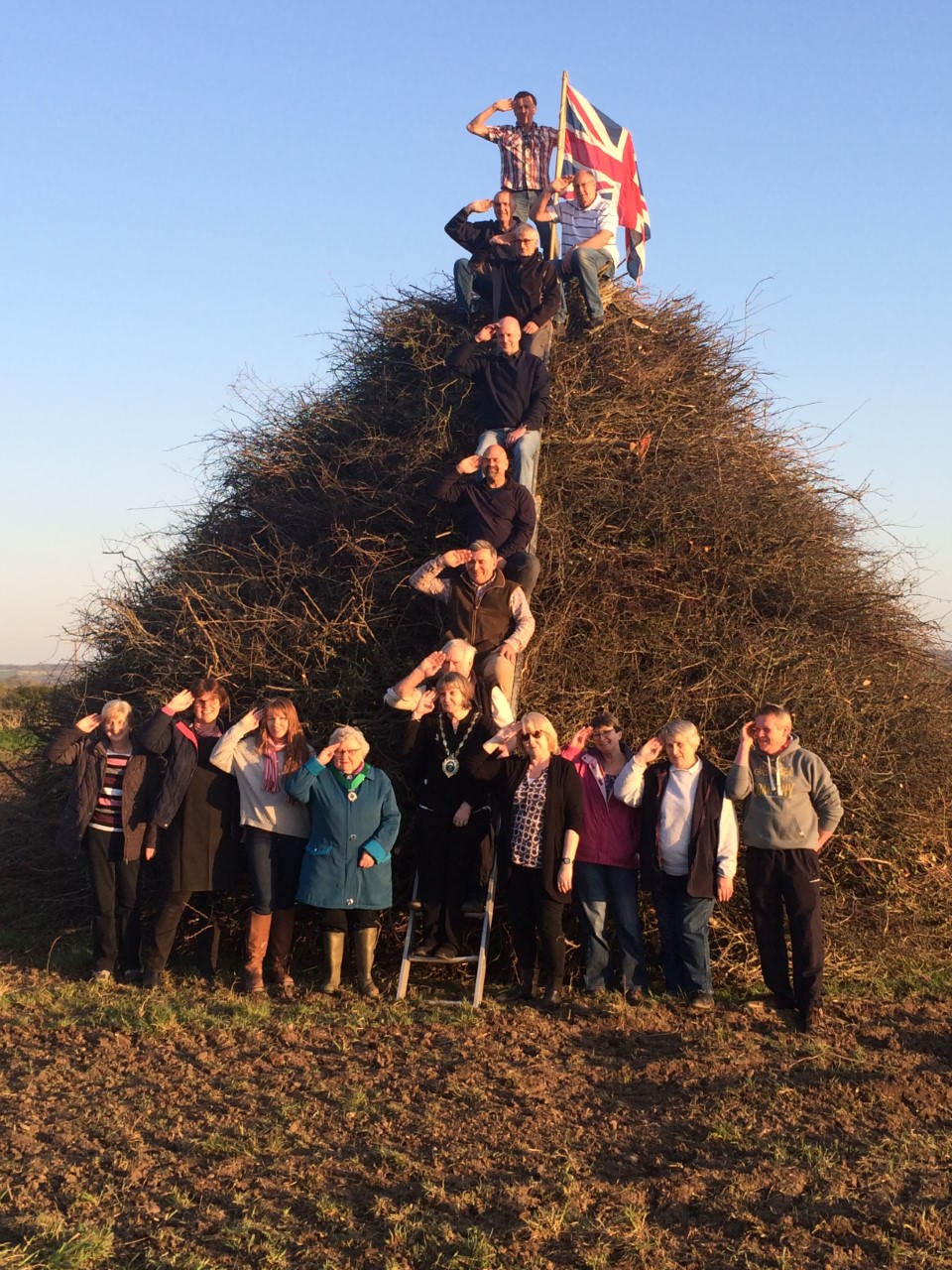 Shipston will be joining communities up and down the country in with the lighting of a beacon at 9.45pm on 2nd June 2022 as part of The Queen's Platinum Jubilee celebrations.
As part of a nationally coordinated programme, thousands of town criers, along with Pearly Kings and Queens, traditional and Northumberland pipers, buglers and choirs from communities across the four corners of the nation and the Commonwealth will be lifting up their voices to play and sing specially commissioned music prior to the lighting of over 1,500 Platinum Jubilee Beacons. This continues a long tradition of lighting beacons to mark significant royal celebrations.
These activities will be taking place across the UK and wider Commonwealth:
2pm Town Criers and Pearly Kings and Queens will read a Proclamation heralding the lighting of the beacons.
9.35pm Traditional and Northumbrian pipers and pipe bands will play Diu Regnare, a unique tune specially written for the occasion by Pipe Major, Stuart Liddell, the world's leading piper.
9.40pm A special bugle call called Majesty will be sounded.
9.45pm The beacons are lit and community choirs will sing Song for the Commonwealth, which has been written and composed by Lucy Keily, from Australia and Vincent Atueyi Chinemelu from Nigeria.
Details of the music which will feature on the night, and a list of all those taking part can found on
www.queensjubileebeacons.com within the Guide for Taking Part.
Crisis in Ukraine

Shipston Town Council is deeply disturbed at the events in Ukraine and we offer our deepest sympathy to the people of Ukraine. As a town council, we condemn this aggression and call upon President Putin to call off this assault. We know that residents will be worried for family and friends in Russia and Ukraine and want them to know that they have our sympathy, compassion and support.
We are aware of local residents who are arranging help for those affected and also of local events to raise funds to support the crisis.
Please contact us if there is any specific support we may be able to offer or if we can assist by sharing information to residents.
Ellen Badger redevelopment receives planning permission
Stratford-on-Avon District Council has granted planning permission for the first phase of new integrated healthcare facilities at the Ellen Badger Hospital site.
As well as bringing together the hospital and medical centre on the same site, the planned new development will offer a range of services including a Health and Wellbeing Centre and create shared spaces for community nursing teams and Shipston Home Nursing. There will also be outpatients and treatment rooms for physiotherapy, specialist nurses and other health professionals including mental health clinicians
Hilary Kelly joins Town Council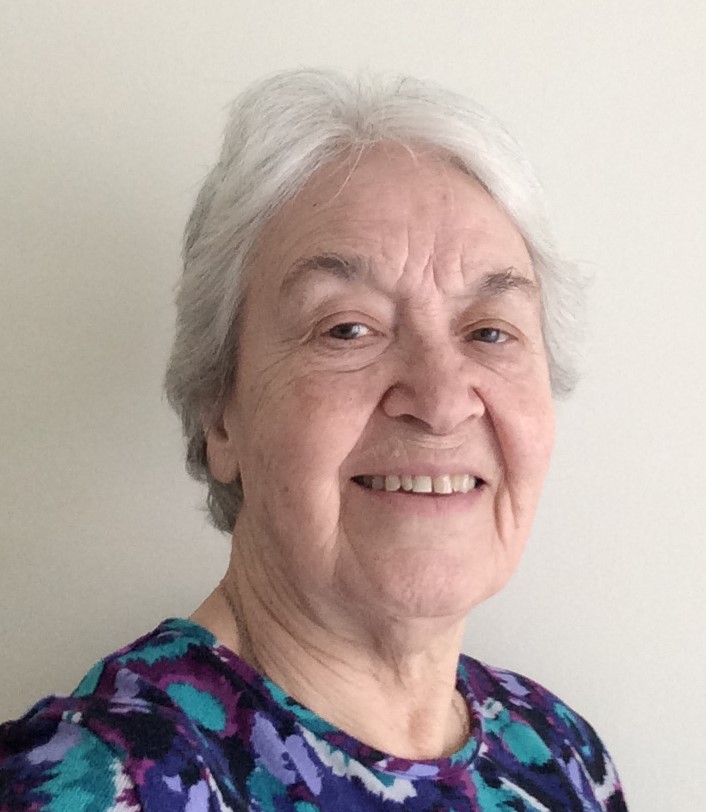 At the March meeting of Shipston Town Council, Hilary Kelly was co-opted to fill the last remaining vacancy on the Council.
"My husband Paul and I moved here from Cornwall nearly 13 years ago, mainly to be closer to family," said Councillor Hilary Kelly.
"Since then I have become increasingly involved in town life, being an early member of the monthly litter-pick, volunteering with Holiday at Home and for some years helping with the children's Holiday Club.
More recently I have taken on responsibility for the churchyard behind St Edmund's Church to try to increase wildlife diversity.
I am passionate about our planet and the damage caused to it by the climate crisis, and I hope to serve the people of Shipston as a councillor to the best of my ability."
Town Council Budget 2022-23

At its January meeting, the Town Council unanimously supported the Finance Working Group (FWG) recommendation to request an annual precept of £276,000 for the 2022-23 budget year. This is an increase of £16,000 over 2021-22 levels, however Ian Cooper chair of the FWG was keen to point out that the increase fully reflected the increase in the number of contributing properties in the Town, and there would therefore be no increase to the average "band D" Town Council element of the Council Tax bill.
The growth in the town over the past few years has necessitated increases in resources for the Town Council, and the budget for 2022-23 includes a provision to strengthen our admin team as well as adding to the level of service that we provide.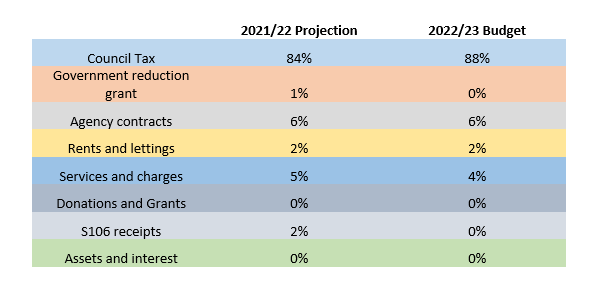 The Town Council is maintaining its strong support for organisations that support local community initiatives and which aim to provide identifiable benefits to the community. In addition, the Town Council has set aside money to provide for carrying out larger projects that are required to either protect, maintain or improve the assets of the town. Specifically, there are playground facilities and equipment that will need to be replaced or repaired, we will need to carry out repairs to the Cemetery Chapple and lodge, and we are looking to support projects to improve the Sports Club building, which is under the Town Councils responsibility.
The Town Council will continue to support those community organisations that provide benefits to our local community through grant awards, including Shipston Proms, who will be back again this year and the Town Band, who continue to support town events. Grants have also been recommended for Shipston in Bloom, Community First Responders, Shipston Angling Club, the WI and VASA, as well as funds to assist in the repair of the clock on St Edmunds Church.
We are presenting a challenging budget, with new projects and maintenance at levels not seen before for Shipston, and the hope that it will make a real difference for the Town.
 Town Council invests in new Queens Avenue play space
At the Town Council meeting on 14th February, plans to install new play equipment which will be installed at the Queens Avenue play area were approved.
The General Purposes Working Group led by Cllr Pete Cox has been working hard to remove unsafe equipment and meeting contractors to discuss new equipment for this area, exploring the potential for further improvements.
The Town Council are keen to hear from residents about how the rest of this space can be used and any further improvements that could be made to the park. Councillors are determined to provide a safe and secure space for everyone to use that will be cost-effective to manage and resilient in all weathers.
 20mph petition presented to County Council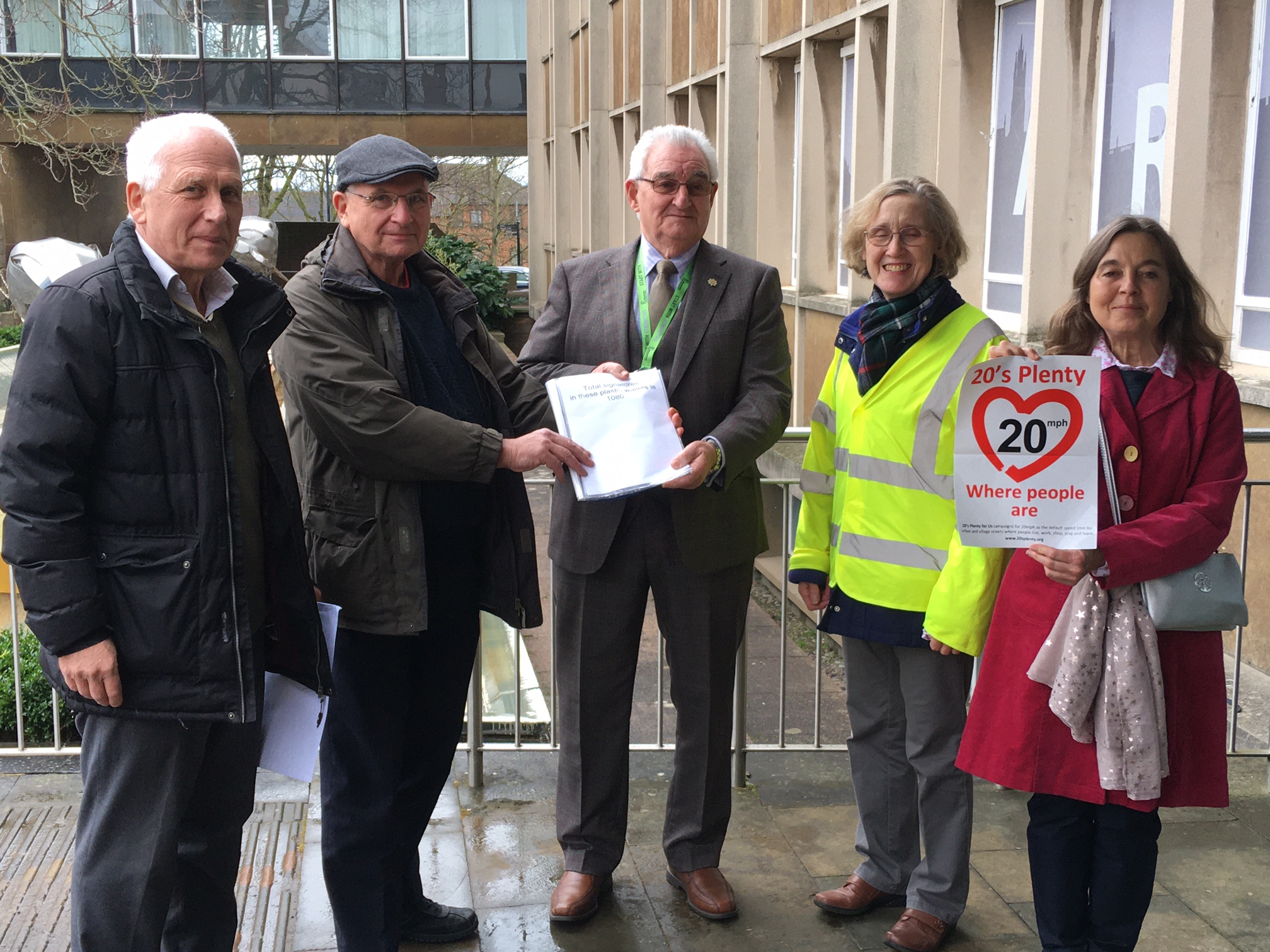 On 9th February, a delegation from Shipston's 20mph Campaign Group presented Cllr Wallace Redford, Warwickshire County Council Cabinet Member for Transport and Planning with a petition signed by 1,080 people from the town.
The petition requests the County Council implement a 20mph speed limit in Shipston subject to discussions with Highways Engineers.
Speedwatch Co-ordinator Jacey Jackson, said: "It was a positive experience talking with Cllr Redford, knowing that Cllr Barker is also taking an interest. Data from Automatic Speed Surveys on London and Stratford Roads are currently being analysed. Early indications are that they, together with data gathered since 2017 by the Shipston Community Speedwatch Team, support the petition for slower speeds through Shipston."
Shipston Town Councillor John Dinnie, said: "Additional traffic calming and enforcement measures would also help to bring down speeds and make Shipston a more pleasant place to walk and cycle."
 Shipston Town Band ensure festive cheer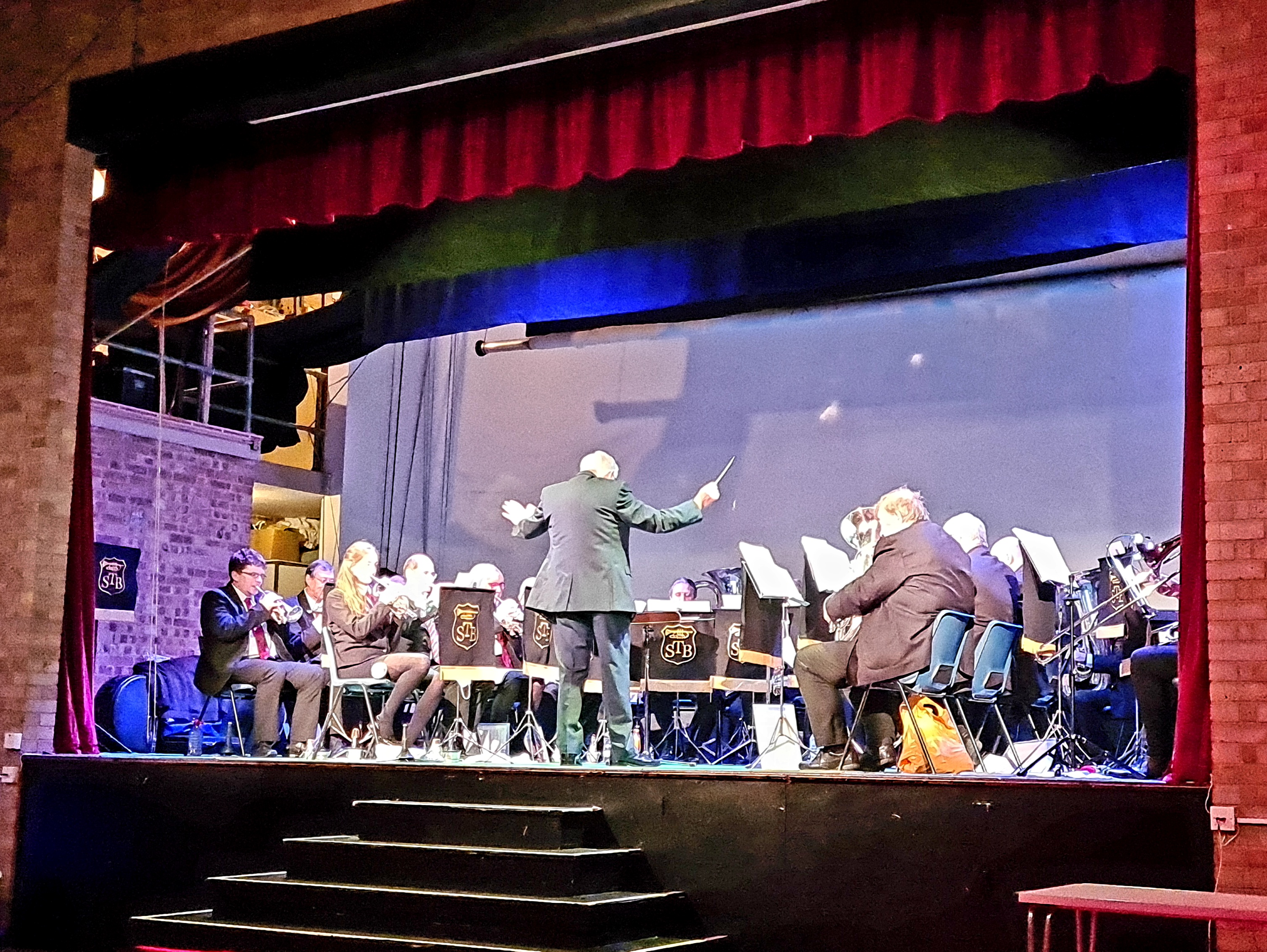 The Town Band managed to complete all of its Christmas engagements despite the challenges presented by the pandemic. The Christmas Concert at the Townsend Hall where the band was joined by Anne Hume with her Christmas readings was successful, although was sadly attended by a reduced audience.
The weather was kind and the band was able to serenade residents whilst walking around the streets on three nights. In addition, the band played for the Town Carol Service and drew some very appreciative crowds on Christmas Eve when the band played carols in the square. It was great to see so many youngsters playing, directed by their leader Stephanie Wilson. Later in the evening, the band supported carol singers in Luddington and Quinton where the torrential rain caused the carol sheets to disintegrate mid-performance!
On Christmas morning, the weather was much more pleasant when the band, supported by Mayor Ian Cooper, visited Low Furlong, Townsend Hall and Ellen Badger Hospital. During the Community Lunch at the Townsend Hall, the band played outside, before later visiting Kath Roe, widow of the band's former long-serving principal cornet Ken Roe and presenting her with flowers.
It wasn't just Shipston that was treated to some spectacular performances. The band also played in other local towns including Stratford, Moreton-in-Marsh, Chipping Norton, Banbury and Wellesbourne.
Shipston Community Christmas
The Shipston Community Christmas was back again this year having had to cancel last year's event due to the pandemic. Found and organiser, Tessa Hince, provided the following report.

This year saw us take one small step back to normality and it was lovely to (legally) gather back at the hall on Christmas Day. We decided we would give people options and let them decide if they felt comfortable coming to the hall or if they would prefer a home visit. This seemed to work well with a fairly even balance between those that joined us for tea, coffees or a glass of something at the hall, and those that enjoyed a visit from one of our volunteers at home.
We supported around 70 people which included people from Brailes, Tredington, Illmington, Stourton and Great Wolford, and we also delivered around 10 food hampers to families in Shipston struggling at Christmas.
This year our food parcels had a starter and main course from The Castle at Edgehill, delicious desserts from Bex Scott, handmade Christmas cards from Shipston Primary school and gifts donated by the community. Each of our guests also received a bag of Christmas gifts ensuring that everyone that joined us had something to unwrap on Christmas Day. We would like to say a huge thank you to everyone that made these possible. We're always overwhelmed by the generosity displayed by Shipston people.
Lots of the volunteers also come down to join in the fun, sometimes because they find Christmas a bit hard otherwise, so it's a warm, welcoming place for everyone to come for any reason.
This year we also received financial support from the Stour Valley Lions which means we could cover the costs for the meals and Townsend Hall hire so we didn't need to fundraise for cash donations. We really appreciate these though as it does mean we can continue to run the event year on year so a huge thank you to those that contributed. It is quite expensive to run even with the many donations we receive from you. The Castle at Edgehill gave us a 50% discount on their takeaway meals which was such an amazing and kind thing to do.
The Townsend Hall have had to apply a charge to us for use of the hall of £400 this year, so we will have to raise the necessary funding. The event costs us around £1500 each year. If you feel you would like to make a financial contribution to our cause, then you can contact us on 07498 558149.
We also want to say a huge thank you also to our volunteers and drivers, North Cotswold Brewery, Richard & Lou at The Richard Harvey Collection and the Cotswold Distillery.
Shipston Community Christmas has grown considerably over the last five years and therefore we have been able to expand our support further. Previously we have advertised ourselves as a charity to support people who find Christmas a lonely time. What we really aim to do is help anyone that finds Christmas a struggle and are looking for some help to ease the pain that this time of year can bring. We've got plans for a toy collection to help struggling families, to provide more food hampers, and to help with lunch for anyone that needs it.
 Santa's Christmas tour of Shipston courtesy of Rotary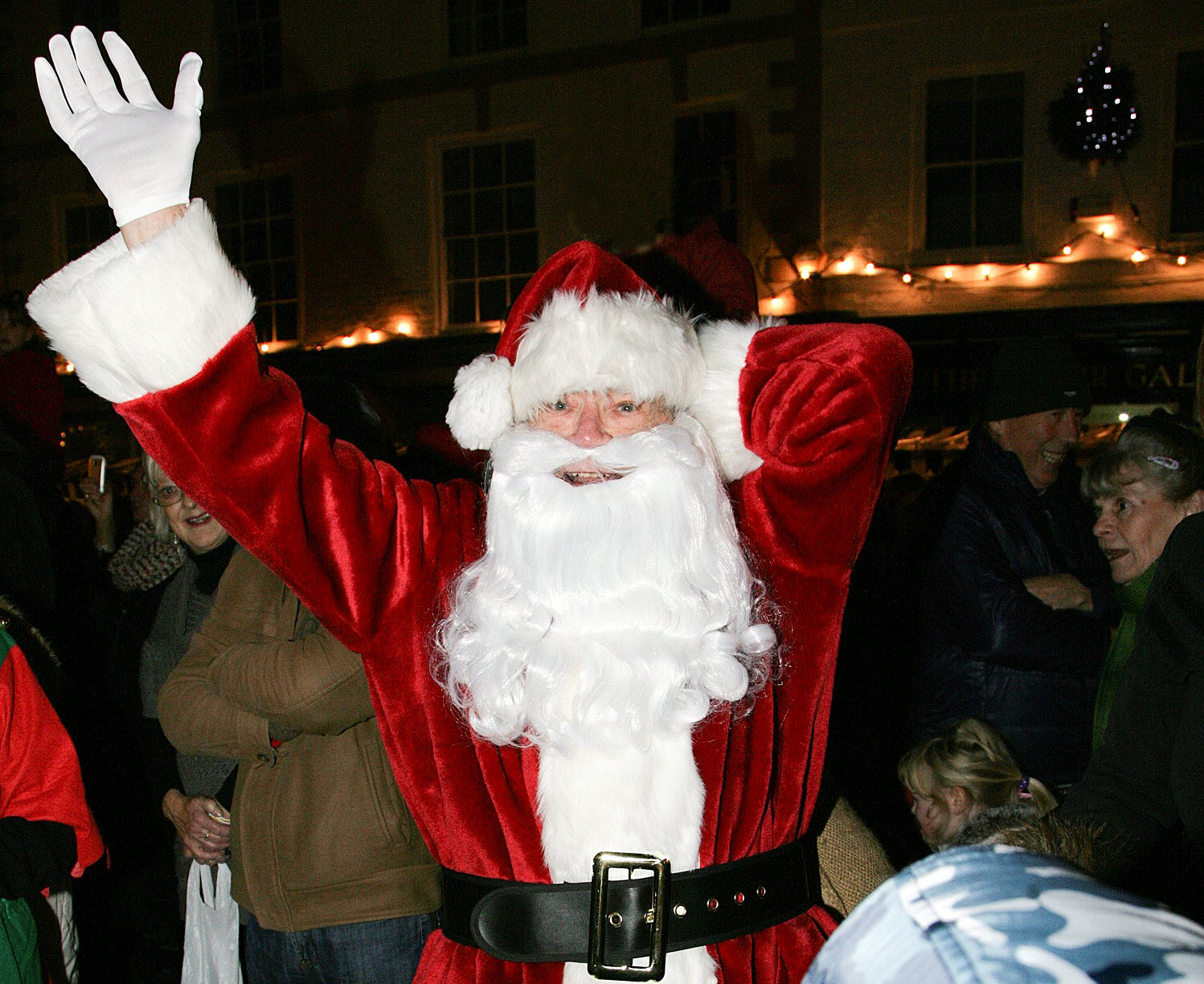 With the support and the generosity of local businesses, Shipston Rotary took Santa in his new sleigh around the town during December where he and his helpers enjoyed greeting many excited children and their families. With six nights and a Saturday town collection, our local community helped to raise over £1,600 for the Rotary Charity Fund – a tremendous achievement considering the Covid restrictions facing the Rotarians.
The sleigh and Santa's grotto, constructed from materials supplied by the Shipston branch of Building & Plumbing Supplies, was fitted on the back of a fully liveried pick-up vehicle supplied by Unity Cross Roads Garage in Tredington and the sleigh was all lit up with Christmas music playing.
Although Santa was limited in what he could do this year, he still made lots of friends as he strode majestically ahead of the sleigh waving to the children. Everyone, not just Shipston parents and children, was as generous as ever making their donations to Rotary Charities.
A big thank you to everyone who supported Shipston Rotary in a year of great difficulties for us all. Despite the challenges, thanks to the amazing generosity of the people of Shipston, Shipston Rotary had a very successful lead up to Christmas.
The Santa runs, the Tree of Life, the bicycle raffle, the trolley dash and the Saturday town centre collections raised a remarkable total of £3,279.96 for Rotary charities and good causes.
The Stour Health and Wellbeing Partnership
The Stour Health and Wellbeing Partnership is a community-led partnership set up to support residents in Shipston and the neighbouring villages to live longer and better.
It began in December 2019 and became a Charitable Incorporated Organisation (CIO) in November 2020. The Partnership has developed strong working relationships with over 50 organisations and individuals involved in the area, including: Warwickshire County Council, Warwickshire Public Health, Healthwatch, Stratford on Avon District Council, Shipston Town Council, VASA, South Warwickshire Hospital Foundation Trust, Timebank, Friends of Ellen Badger Hospital, Shipston Medical Centre, Barnardo's and a wide variety of other groups and organisations in the Stour area.
The purpose of the Partnership is: 'To improve the health and wellbeing of all residents in the Stour area through better partnership working'
The Partnership's vision is: 'To bring together in partnership organisations and individuals across the Stour Valley to support every resident at all stages to have a better quality of life and live longer by improving health and wellbeing'.
The Partnership aims to develop and implement a comprehensive health and wellbeing strategy focused on the recommendations of the Joint Strategic Needs Assessment (JSNA) and other surveys. Members are in the process of prioritising the health and wellbeing needs of the Stour community and developing proposals, projects and initiatives to address those needs. COVID and its aftermath have added to the challenges facing the Partnership and the community.
The Partnership works through an Executive committee which is comprised of the chairs of five Work Streams - Mental Health, Children and Young People, Healthy Ageing, Transport and Environment and Climate Change – and representatives of other organisations. The Executive Committee is responsible to a Board of Trustees. This Board is registered with the Charity Commission.
There are already early signs of the benefits which will be achieved from partnership working examples include the revival of the Shipston Dementia Friendly Committee and the launch of the `Dr Sue Pritchard Memorial Challenge'