May 2014
Shipston welcomes new Mayor, Philip Vial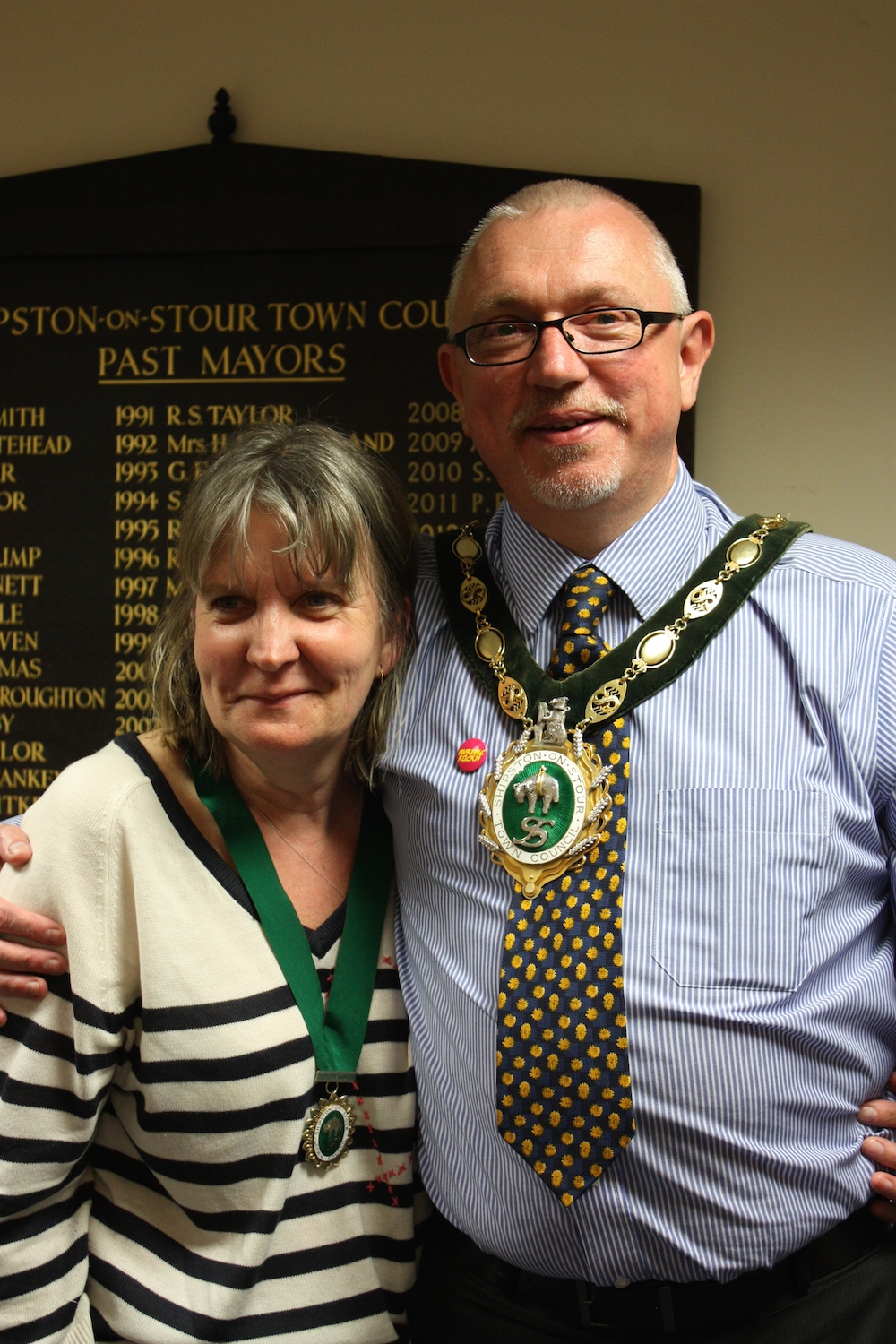 Councillor Philip Vial has been elected Mayor of Shipston at the Annual General Meeting of Shipston Town Council, which was opened by Town Crier, Marion Lowe.
Philip Vial was delighted to accept the role, receiving the chain of office from former mayor, Ronnie Murphy. "I am honoured to be elected mayor of Shipston and look forward to representing the town and supporting our local community." Philip said. "I am extremely grateful to Ronnie for the excellent service and dedication she has shown over the past year and I will do my best to maintain the high standard she has set."
In stepping down from her previous role, Ronnie Murphy said: "I feel honoured to have had the opportunity to represent Shipston at over 100 civic functions and community events over the past 12 months. I wish Philip every success in his new role."
A vote was taken to decide on the Deputy Mayor, after two nominations were received. Jackie Warner was duly elected, having been nominated by Brian Healy. Jackie Warner said: "I am delighted to take on the role of Deputy Mayor and look forward to working with Philip and my fellow councillors to support our town."
A vote of thanks was also given to the former mayor's consort, Aubrey Brookhouse, who presented the consort's chain to the new Mayor's wife, Rachel Vial.
Photo: New Mayor, Philip Vial, pictured with Deputy Mayor, Jackie Warner
Elvis and U2 tributes lead line-up for this year's Shipston Proms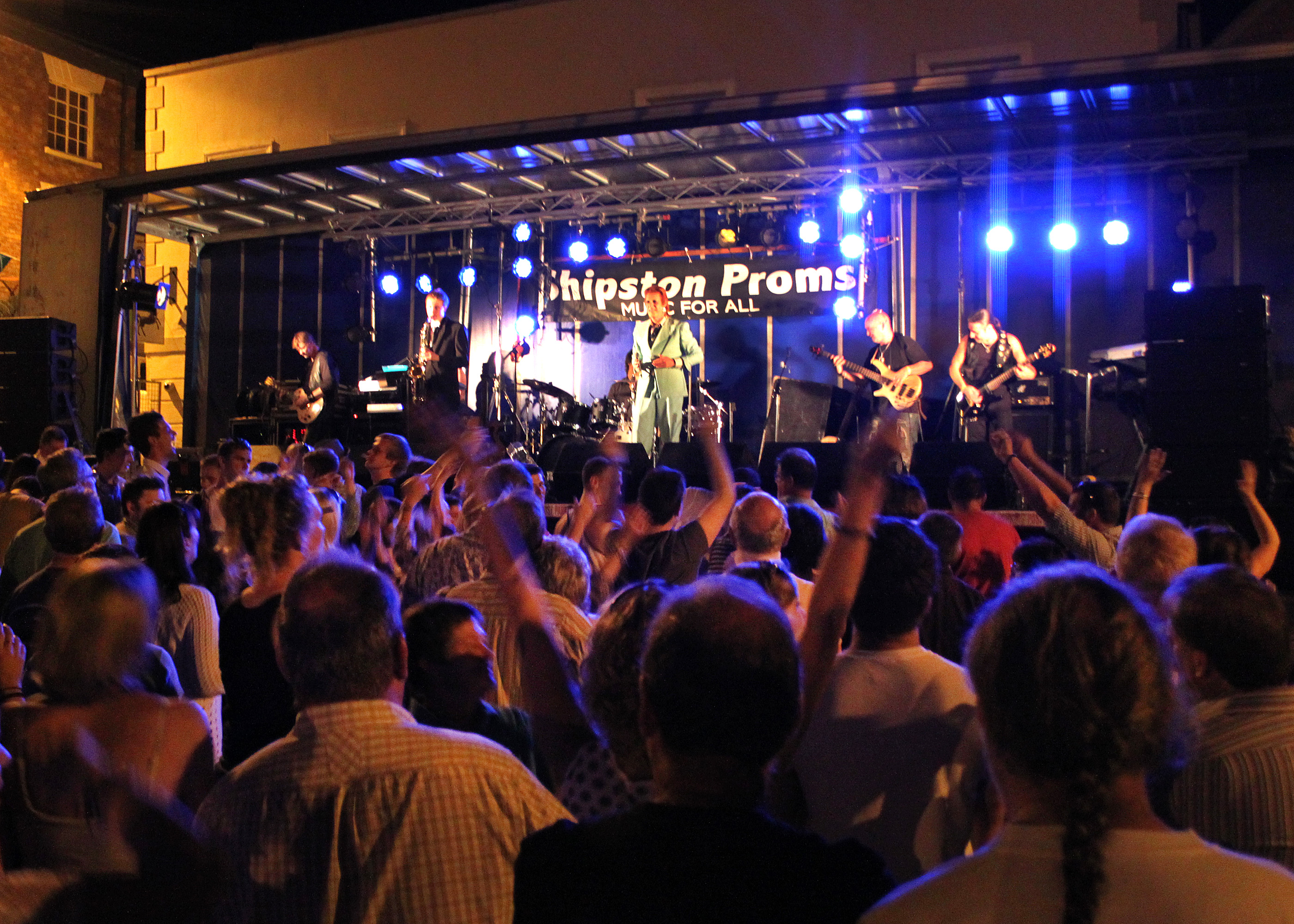 The annual Shipston Proms Music Festival begins on the 19th June and will once again feature a fantastic selection of events to suit all tastes, from heavy rock to classical.
Launching with help from popular bands, Grandé Groove and Battered Soul, the two week festival includes One Night of Elvis on the 27th June, with Lee Memphis King and his full theatre show. Tickets (£18) are selling fast so don't miss out – head to R Clarke Electrical to buy yours.
On 23rd June, American blues singer / guitarist Lisa Mills with premier UK double bass player Ian Jennings will be performing at The Norman Knight, Whichford, while local a cappella choir, Cantamus, will be singing at St. Edmund's on 26th June.
The festival will once again culminate in the much-loved "Last night of the Proms" event, featuring the Fame Contest Winners, fast and loud Folk Rock festival band Leatherat, and Europe's premier tribute to Irish rock legends U2UK.
For more details, visit www.shipstonproms.org
First Responders receive first class support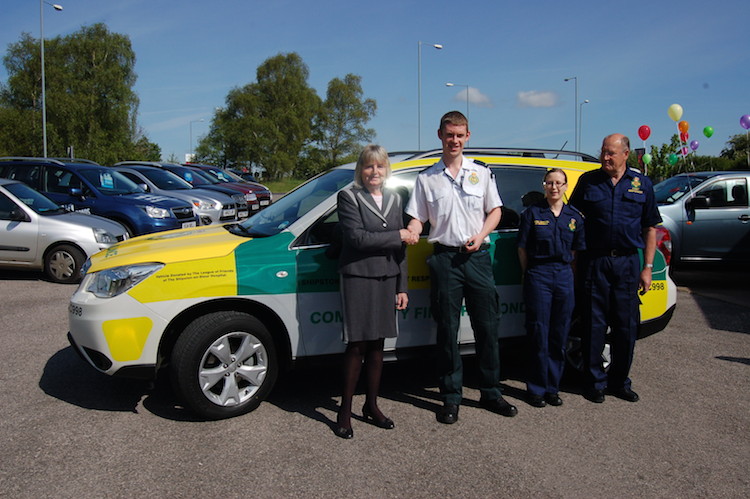 The League of Friends of Shipston Hospitals has donated a brand new Subaru Forester to Shipston First Responders.
Chairman of the League, Mrs Frances French, handed the keys of the four wheel drive vehicle to Stuart Eastbury, coordinator of Shipston First responders, having invested £25,000 in the car.
Shipston First Responders provide a vital emergency first aid response service across Shipston and the surrounding villages. They are often first on the scene, providing urgent care until an ambulance arrives.
Frances French said: "On behalf of the League of Friends, I am absolutely thrilled to be able to give Shipston First Responders the keys to this emergency response vehicle. They are an amazing team, very much appreciated by all the community, and I hope this will ensure they can continue to reach those in need, without delay."
The donation was made possible thanks to part of a legacy left to the League of Friends by the late Percy Lomas of Halford.
Act now to save our Young Firefighters!
Shipston Town Council is calling on residents and businesses to add their support to the petition to save the Young Firefighters group which has been running in the town for several years. The group is currently under threat from cutbacks announced by the Chief Fire Officer.
Shipston's Young Firefighters learn about everything from first aid to fire safety. Demanding physical training is coupled with theory and tests which ensure the children can demonstrate what they have learned.
Shipston's group is particularly well supported and, thanks to the support of the firefighters who run it, is also accessible to children with additional needs.
The group has started a petition and town, district and county councillors are urging as many residents as possible to add their names to the campaign. Mayor, Philip Vial, said "Yet again we find vital services for young people being put under threat. I sincerely hope that with a strong petition and objections from councillors, we will be able to secure a positive result for Shipston's Young Firefighters."
For more information, please contact Deputy Mayor, Jackie Warner (see page 15), or sign the petition at New Clark House.