October 2013
Ladies Charity Tea Party Proves a Great Success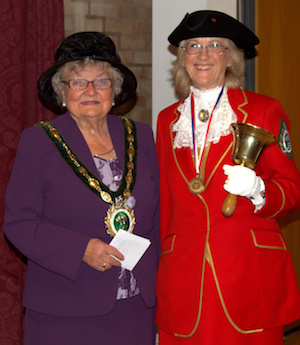 Over sixty ladies turned out in their finery to enjoy the Mayor's Afternoon Tea party on the 13th October, at the Sheldon Bosley Hub. The party gave the ladies a perfect opportunity to unleash their favourite hats and show off their medals, in aid of the Mayor's charities.
Guests were welcomed with delightful homemade sandwiches, cakes and scones, while tea and coffee flowed as freely as the conversation. Charlie Cox provided wonderful music which was enjoyed by all.
Ticket sales and the raffle combined meant the event raised an impressive £475 for the Warwickshire Air Ambulance and the Queen's Avenue Play Area.
Mayor, Ronnie Murphy, said "I was thrilled to see so many lovely ladies at my charity afternoon tea. It gave us all a great excuse to get dressed up and indulge in some delicious food. I am extremely grateful to the army of helpers who gave their time to this charity event to help ensure it was such a success."
Interested in local issues? Become a town councillor
On the 12th December, Shipston residents will have the opportunity to vote for two new town councillors in a local election. This follows the resignation of councillors Mark Wildish and Adrian Jelf, both of whom have had to step down due to family commitments.
Shipston Town Council plays an important role in managing local issues and has a busy workload from giving views on strategic projects and large scale planning applications, to town cleaning and maintenance.
The council is made up of 13 councillors and having every seat filled helps to ensure there is a good cross section of views to represent residents.
Mayor, Ronnie Murphy, said "We are very sad to lose both Adrian and Mark and would like to thank them for their hard work and enthusiasm during their time as councillors. I sincerely hope there will be a lot of interest from local residents and that the council will soon be back to full strength".
Stratford District Council must receive nominations by 15th November. To put your name forward, please contact the Town Clerk on 01608 662180 for full details and eligibility.
Pre-Christmas event could pave the way for monthly Shipston market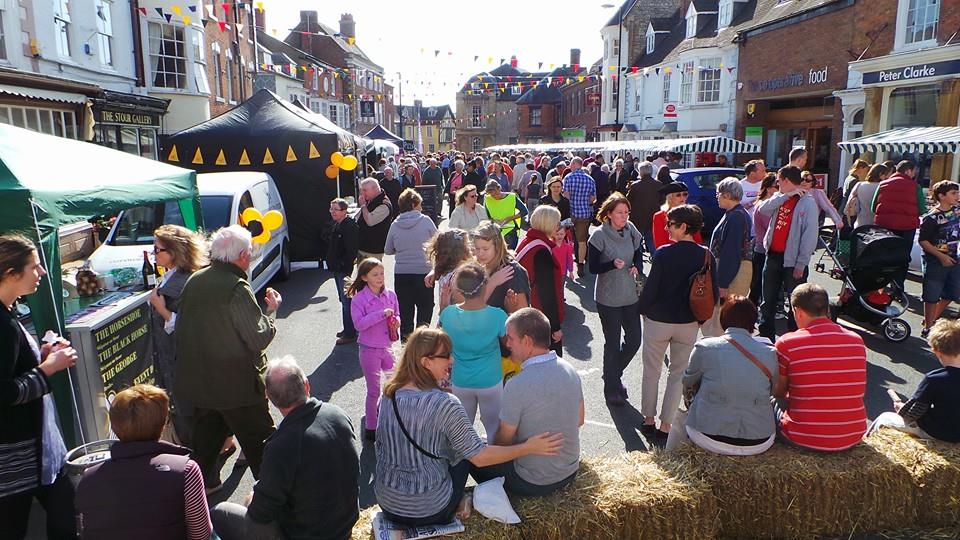 Shipston will host its first ever pre-Christmas market on 17th November 2013. The market is the first event to be held in the town centre under Shipston Town Council's new status as a Market Authority.
Billed as a food and craft market, the pre-Christmas event is designed to encourage both residents and visitors to head to the town centre for some early Christmas shopping. The market is being run by an external provider who will be responsible for promoting the event and booking stallholders.
If successful, the town council hopes to establish a regular monthly market to bring more shoppers to the town.
Mayor, Ronnie Murphy, said "We are really excited about this new market, which we hope will be the first of many. Shipston has long been known as a market town and it seems only right to put the 'market' back into that market town status."
Establishing a regular market is one of a number of initiatives being considered by the the town council. The aim is to find ways of attracting more people to Shipston, resulting in greater opportunities for local shops, cafes and pubs, alongside market traders.
"The enormously successful Food Festival demonstrated the potential for town markets and events to support existing businesses and enhance our range of attractions for the overall benefit of the town" the Mayor added.
The pre-Christmas market will take place in the High Street from 10am to 4pm. For more details, see the back page.
HSBC closure to go ahead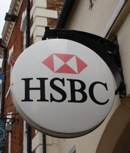 Despite significant efforts by residents, councillors and businesses to persuade HSBC to reconsider its decision to close, the High Street bank will cease operating in Shipston from 15th November.
Since the announcement of the planned closure, a number of individuals and organisations have worked hard to try and persuade HSBC to stay open, recognising the important role the bank plays in servicing residents and businesses from Shipston and surrounding areas.
Former Mayor and HSBC customer, Brenda Broughton, has invested considerable time and effort in writing to the bank and encouraging others to do the same. Copies of some of her letters can be viewed at below.
Mayor, Ronnie Murphy, said "I am extremely disappointed that HSBC is going ahead with this closure despite strong evidence of the need for the branch in Shipston. I would like to thank everyone who has supported efforts to try and keep the branch open, particularly Brenda Broughton."
Letter from Brenda Broughton to HSBC:
Brendan Cook
Retail Banking and Wealth Management
HSBC Bank plc
8 Canada Square
London
E14 5HQ
September 24th 2013
Dear Mr Cook
Re your comments in The Mail on Sunday September 22nd where you are quoted as saying "Our branches are an important way for our customers to bank with us". I am delighted to hear this as our branch in Shipston on Stour is one you propose to close in early November.
May I point out that this branch serves 32 villages, listed separately ,all within a radius of approximately 6 miles as well as the town of Shipston.
The County has long considered Shipston on Stour as a service centre for this area. They sponsored a Link bus to bring people from the villages into Shipston. It is so successful that this now runs without a subsidy. In addition the Co-op store found it viable to sponsor an additional Saturday service.
If you check the attached list you will see many of your customers who use your online services live in these areas. However, their nearest access to cash is Shipston.
One ATM at the Shipston branch proved inadequate. A second was installed and I understand that each machine supplies at least £200K cash per week. These ATMs are the first point of call when shoppers and visitors come to the Incidently, last Bank Holiday both HSBC's ATMs were out of service causing huge problems.
Internet banking has obviously caused a reduction in footfall. Nevertheless customers still require counter service, particularly businesses.
In conclusion why has Shipston been chosen?. An expanding town, in the middle of a thriving rural area, with housing applications already granted for 300 further houses and your current television commercial is promoting mortgages. There is space here for the Branch to grow its business. Could we become a Sub Office to Stratford upon
Avon with counter and cash service only?.

Yours sincerely Please reconsider your decision, not out of sentiment but on a purely commercial basis.
Brenda M Broughton
HSBC Pensioner, Shareholder and Ex-Mayor of Shipston on Stour
Copies to J M Flint, Chief Executive Retail Banking and Wealth Management
Mike Tate, Retail Branch Manager, Stratford upon Avon