January 2014
Councillors to assess Shipston's infrastructure needs
Town councillors to assess infrastructure needs ahead of the Draft Core Strategy consultation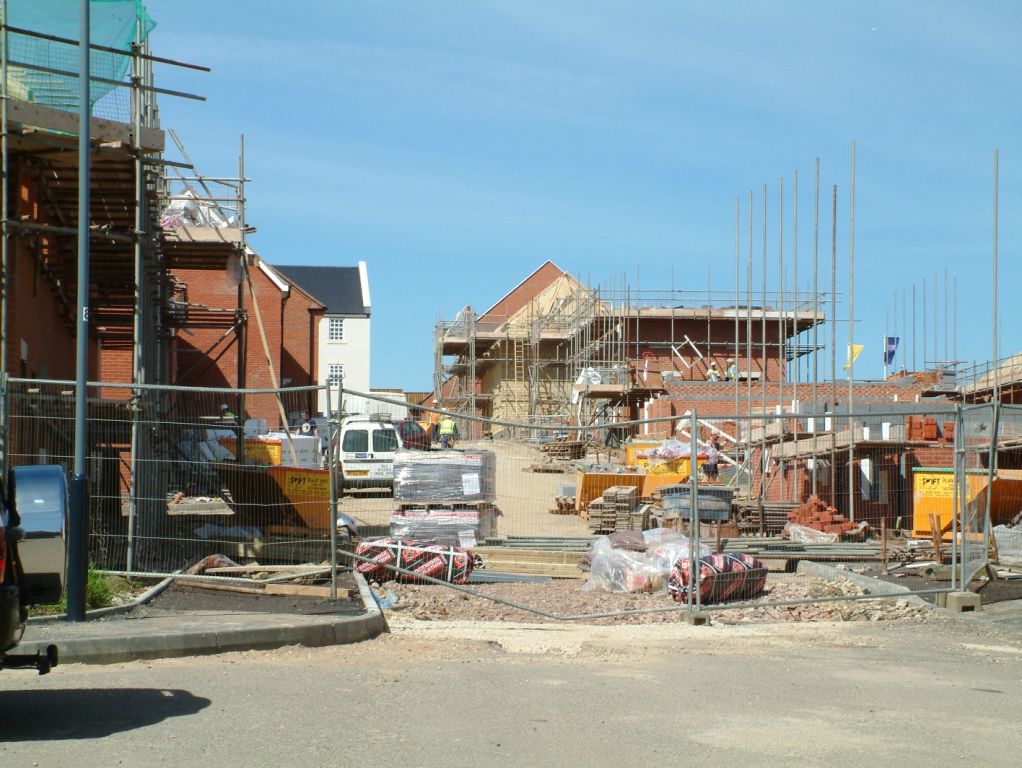 The long-awaited Draft Core Strategy, prepared by Stratford District Council, is about to go out for further public consultation. The revised draft document includes recommendations that an increase is made to the overall housing numbers for the district (to 10,800) and that the plan period changes from 2008- 2028 to 2011-2031.
Councillor Martin Ferrier presented a paper raising concerns about implications in the Draft Strategy that development in Shipston is sustainable, despite the fact that the local schools and medical centre are already at capacity. Shipston Town Council voted to set up a short-term working group with the urgent action of clarifying the infrastructure needs in the town, which will inform the council's consultation response. Work already being done by the Neighbourhood Plan team will feed into this process.
Members of the public are also invited to have their say on the propsals and councillors are urging as many people as possible to comment on the Draft Core Strategy by the 13th March. Mayor, Ronnie Murphy, said "whatever your views on the district council's plans, please take time to respond to the consultation to ensure Shipston makes its voice heard." Visit www.stratford.gov.uk for more information.
Warwickshire Air Ambulance appeals for volunteers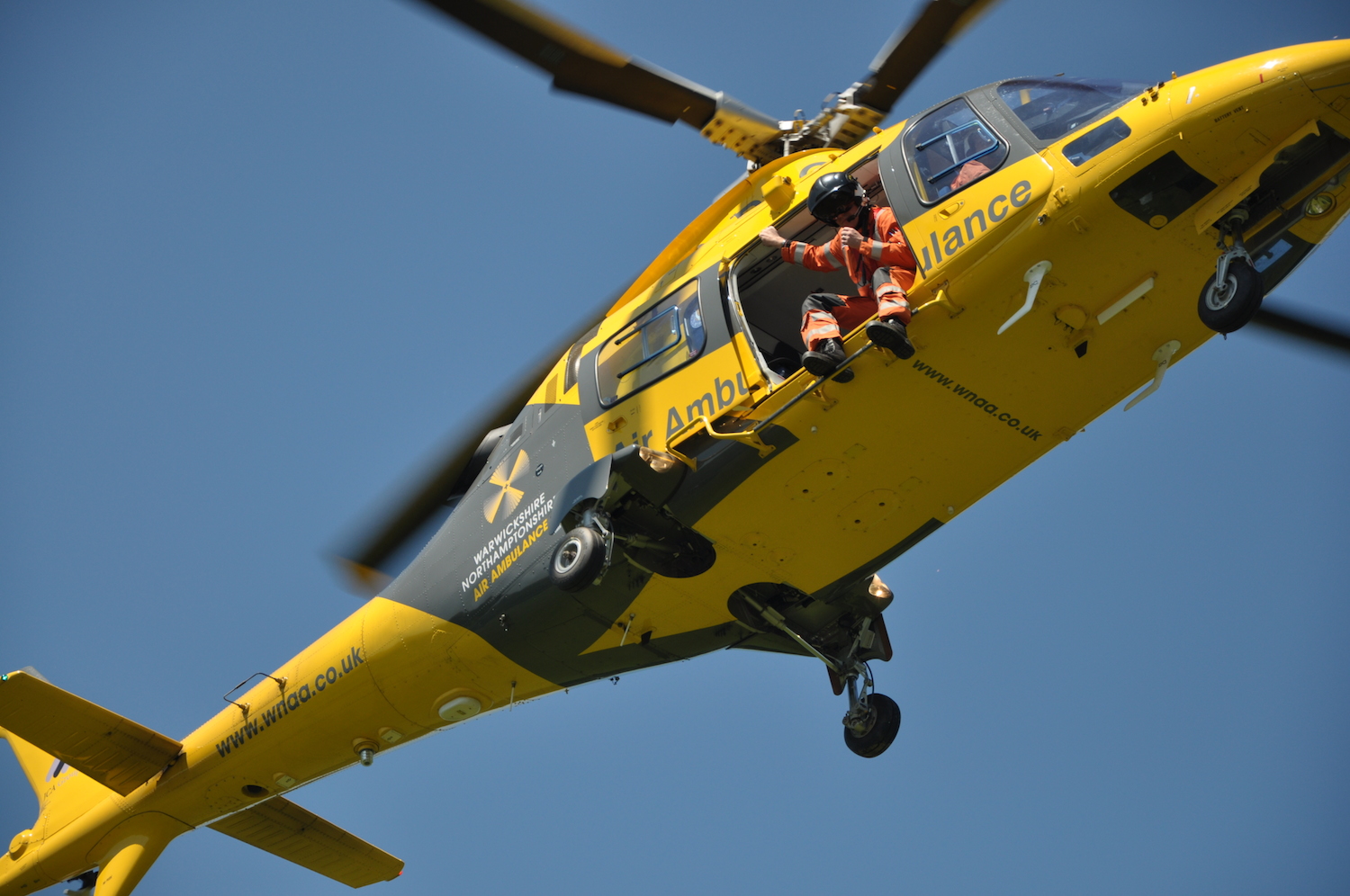 The Warwickshire and Northamptonshire Air Ambulance is calling on Shipston residents to become volunteers to help the organisation.
The Air Ambulance is a registered charity and is heavily reliant on volunteers and donations to keep it going. Help is needed in a number of roles including charity shop assistants, community engagement volunteers and bucket collectors.
The WNAA is a vital service, particularly for rural communities like Shipston which are some way from the nearest hospital. The speed of the helicopter means patients can be flown to the best equipped hospital to treat their injuries rather than automatically going to the nearest facility which may not have specialist treatment available.
Regularly seen flying over Warwickshire, the service has been running for ten years and recently completed its 14,500th mission. Each rescue mission costs an average of £1,700 which is why volunteers and fundraisers are so important to help keep the service going.
To find out more and register interest, call 08454 130999 or visit www.theairambulanceservice.org.uk/volunteer
Shipston weathers the storms with help from the town council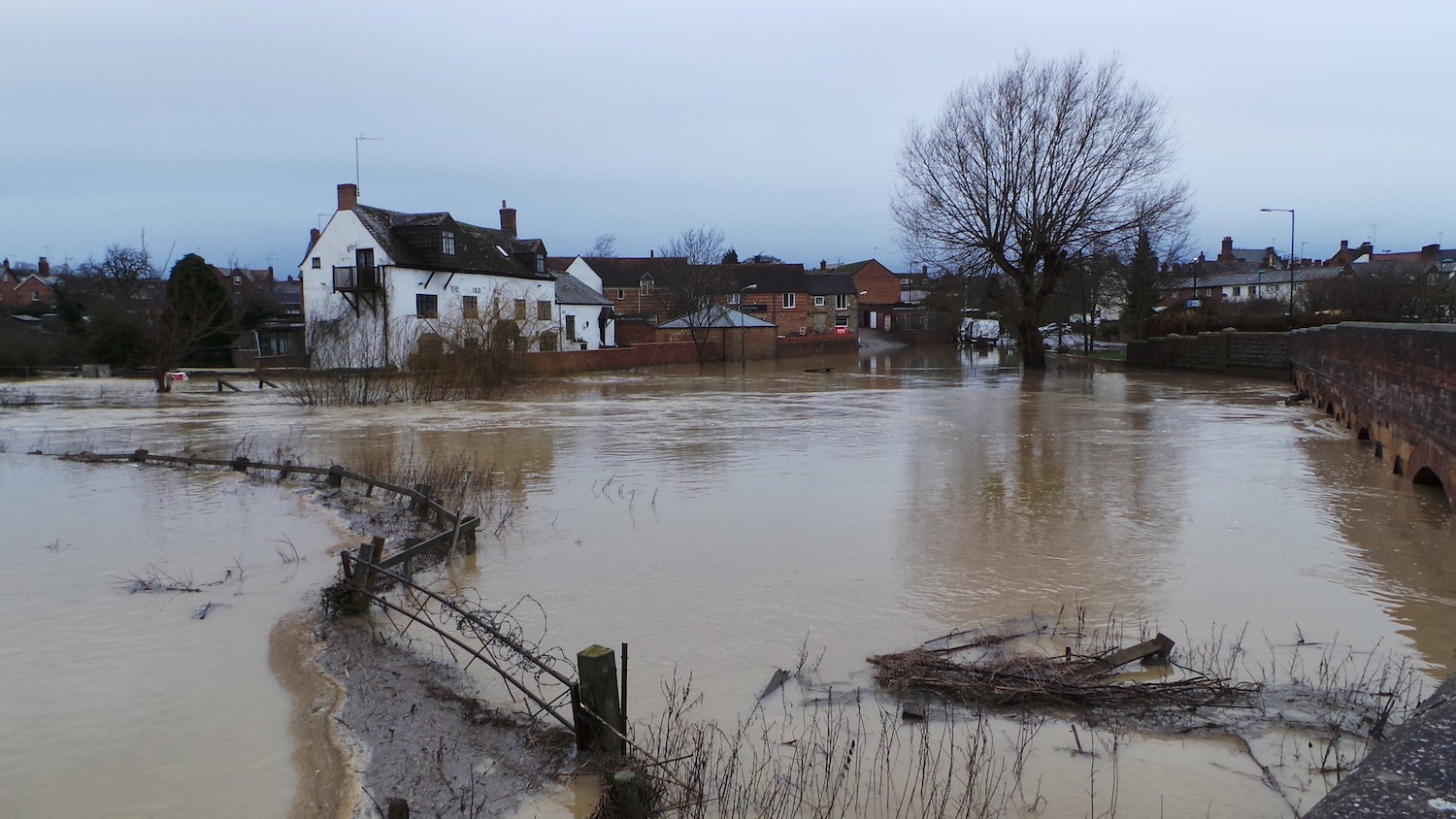 Shipston proved to be well prepared and resilient in the face of flooding in recent weeks.
During December and January, storms and flooding were very much headline news across the UK and Shipston was no exception. Thankfully spared some of the worst of the weather, the town did not escape seemingly endless rain which eventually caused the river to burst its banks, flooding the Mill Street car park and surrounding areas. Many roads around the town were also affected, with a number of blocked drains adding to the problem.
Despite these challenges, the town coped well as the town council's Emergency Response plan swung into action.
With heavy rain forecast, councillors Fay and Arthur Ivens distributed leaflets containing emergency contact numbers, while the town council's contractors, Lawns2Mow, delivered sandbags to properties at risk of flooding. Lawns2Mow were out in all weathers and all hours to help direct traffic and minimise the impact of the floods. Councillors Philip Vial and Melanie Trapp kept residents up to date on the latest river levels and flood warnings via Facebook and Twitter.
As part of the Emergency Plan, urgent-response volunteers were on hand to help move residents' furniture in the event of their homes flooding and the Sheldon Bosley Hub was set up to provide temporary shelter if necessary. Thankfully this wasn't needed this time but the arrangements are in place should they be needed in future.
Emergency Plan chair, Fay Ivens, said "We were relieved that no homes were flooded on this occasion – even The Old Mill escaped thanks to the flood defences they have put in place. However, residents in flood risk areas were very appreciative of the help provided by Lawns2Mow and I'm confident that we have the right plans in place to help people should we see more flooding in the coming weeks."
Mayor, Ronnie Murphy, added "We are all extremely grateful for the hard work both councillors and Lawns2Mow have put in to minimise the impact of the recent flooding."
Queens Avenue Park Tree Planting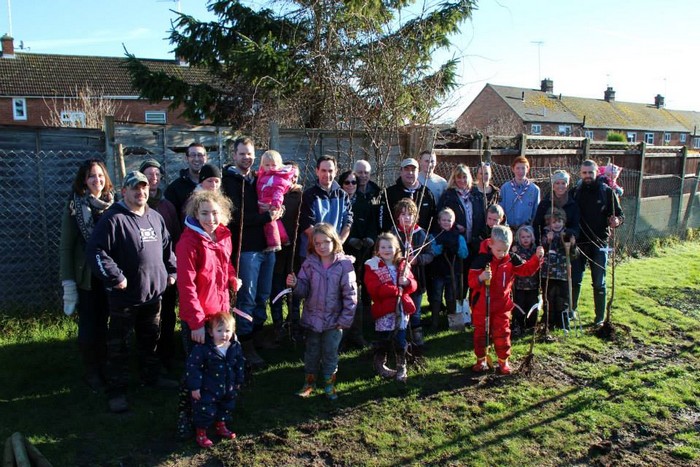 Many thanks to all the volunteers, including Cubs, Firefighters, the Queens Avenue Park Action Group, Transition Shipston and the Deputy Mayor, Cllr. Philip Vial, for turning up on such a sunny day to put a dozen more fruit trees in.
The Park now has quite of bit of equipment in, including a giant climbing frame and slide, football and basketball and (obligatory swings). Polly Taylor, who leads QAPAG, continues fundraising.
Transition Shipston paid for the trees, and will be continuing a planting scheme over the next year.
The efforts of QAPAG have been supported and sponsored by the Town Council, who own the previously derelict piece of land.
Free Compost Bin and Training Offer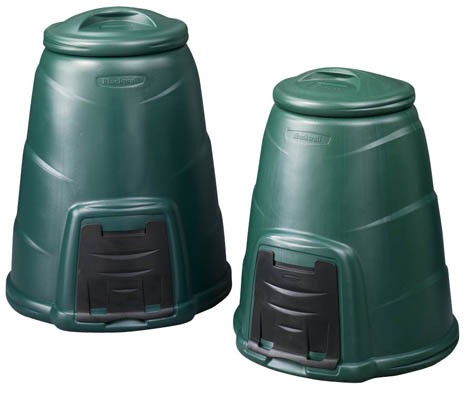 Warwickshire County Council are keen to promote home composting. It is a great way for gardeners to make their own compost and it diverts garden and food waste from the waste stream saving Council tax money.
To encourage residents of Warwickshire to either start composting or help existing home composters improve their knowledge, the County Council's waste management team are running a series of free home composting workshops across Warwickshire. Each resident attending the workshop will receive a free 330 litre compost bin. (Limited to one free bin per household)
Each workshop will last approximately 45 minutes consisting of a 30 minute presentation by two County Council officers with an expertise in home composting and waste management plus a question and answer session.
The workshops will take place as follows:
Bedworth - Wednesday 29th January
Bedworth Civic Hall, Bedworth
Atherstone - Saturday 5th April
Lower House Farm Recycling Centre, Baddesley Ensor, Atherstone, CV9 2QA
Stratford - Thursday 10th April
Holy Trinity Church Centre, Old Town, Stratford-upon-Avon
Nuneaton - Wednesday 30th April
Nuneaton Town Hall, Nuneaton
Warwick - Tuesday 6th May
Hill Close Gardens, Bread and Meat Close, Warwick CV34 6HF
Rugby - Saturday 10th May
Rugby Library, LIttle Elborow Street, Rugby, CV21 3BZ
To book on to a course either:
Shipston Food Bank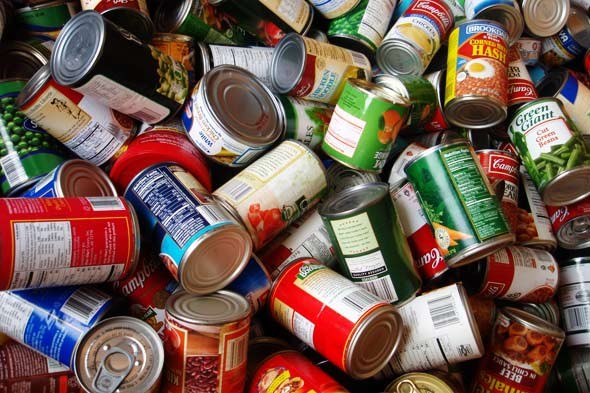 I've been asked to post this by Shipston Food Bank. They have had to change the location of the Food Bank to provide better cover and thought this would be a good opportunity to remind people that Shipston has this service and how to access it.
The new distribution point is the Badger Valley Childrens Centre based on Tilemans Lane (access is from Tilemans Lane and it is based at the top of the Primary School playing field).
To access the Food Bank you need to get a referral voucher. These are supplied by the Medical Centre (if you ring reception - 01608 661845, they will advise you how to get one), the Citizens Advice Bureau (ring 01789 200136 and they will make an appointment for you at the Shipston CAB) or if you are a parent of a child attending Badger Valley they can issue one themselves.
Badger Valley keep limited supplies (the main stores are held by St. Edmund's) and it is important that you ring them on 01608 664771 before attending with your voucher. Both the Medical Centre and the CAB will remind you of this when giving out vouchers.
The service is completely confidential and no referrer will provide your information to anyone else without your express permission.
Shipston Town Council has supported the Food Bank since its inception by St. Edmund's Church a couple of years ago. Although we are saddened by the increasing need for the service, we are delighted that Andrew Coleby, the Rector of St. Edmund's, his volunteers and the Badger Valley Centre have been able to support many Shipston families over the Christmas period.
Please share this update so it reaches as many families in need as possible.
If you wish to donate to the Food Bank (dried/tinned goods only) please contact Andrew Coleby directly on 01608 661210.
Philip Vial
Deputy Mayor