2020
Shipston's community rallies to help during the coronavirus pandemic
Just before the Forum went to press, the Government announced strict social distancing measures to help protect people from coronavirus. These are challenging times for us all, but once again, Shipston is already proving to be a resilient community.
Local residents Nicky Hill and Charlotte Haines have set up a self-isolation support group on Facebook - Shipston SOS. They are coordinating volunteer efforts to ensure those having to self-isolate are supported with deliveries of urgent supplies, phone calls and dog walking. The Town Council has provided a dedicated phone line for people to call to request help during self-isolation - see the advert on the back page for details.
Please be aware that this new group - Shipston SOS - is a work in progress and all those involved are doing their best to provide help where they can, within the limits set by the Government regarding social distancing. To help avoid them becoming overwhelmed, please continue to rely on your existing support and social networks where you can - Shipston SOS will help to plug the gaps.
If you would like to request help or volunteer, please call 01608 495010, email shipstonsos@gmail.com or search for 'Shipston on Stour self-isolation support' on Facebook.
Shipston Medical Centre has had plans in place to manage a pandemic for over ten years and is well prepared to continue operating. Most appointments are now being offered over the phone or online - see the update on page 14 of the Forum for details.
This is a rapidly changing situation, so please be aware some of the content in the Shipston Forum may be out of date by the time it reaches you. For the latest information and advice on the virus please visit www.nhs.uk/conditions/coronavirus-covid-19/ or www.gov.uk/coronavirus.
Town Mayor, Dan Scobie, said: "We know that everyone in the town is being affected by the restrictions put in place to try and protect people from coronavirus. On behalf of everyone at Shipston Town Council, I would like to say a sincere thank you to all those who are doing their bit to try and help those most vulnerable. I'd also like to urge everyone to be considerate to those who are doing their best to keep supplies going and caring for those who are sick or need support."
Supporting businesses, supporting you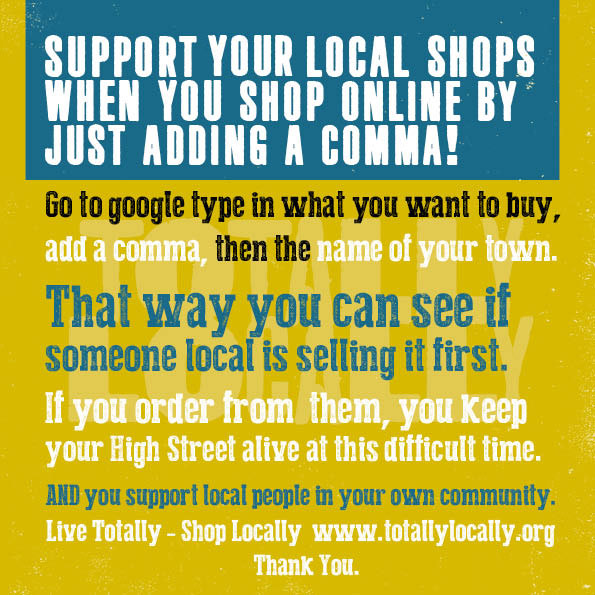 The coronavirus is hitting businesses hard and that pressure is already being felt by our independent shops and businesses in Shipston, as well as some larger companies and industries. So what can we do to help - and how can our local traders help you?
First and foremost, please continue to shop local when you can - Totally Locally are encouraging people to add a comma followed by 'Shipston' when searching for something online to see if anyone locally has what you need in stock first.
Since the introduction of coronavirus social distancing measures, Facebook has been flooded with innovative new services as Shipston's businesses find ways to stay open and support their customers. Many of the pubs and cafes in the town are now offering take-away and delivery services, and some independent food shops are now delivering to your door.
Some clothing and gift retailers in the town have started putting pictures of stock online or are using video calls to show what is available, as well as offering to wrap and post items, or deliver clothes so they can be tried on at home. Music teachers are switching to online lessons and the local schools are doing everything they can to keep children learning while they're at home.
Mayor, Dan Scobie, said: "It's wonderful to see such a flood of creativity in response to this crisis - and equally encouraging to see so many people respond positively to these new services. We shouldn't underestimate the challenge social distancing presents for many of our valued local businesses and I encourage everyone to continue to support local and independent businesses wherever possible. After all, the shelves have been more fully stocked in the town recently than some of the major supermarkets."
With the situation changing on a daily basis, rather than publishing details within the Forum, residents can find out the latest information about local delivery and other services by visiting a new public group on Facebook - search for 'The Shipston Takeaway & Delivery Group'. A number of businesses have also shared their updated services on the Shipston Noticeboard on Facebook and the Totally Locally page.
If in doubt, give your favourite shops and businesses a call and find out what they're doing. You may not be able to pop into town for lunch, but that same delicious lunch might be able to arrive on your doorstep.
Keeping yourself well - tips from Shipston Medical Centre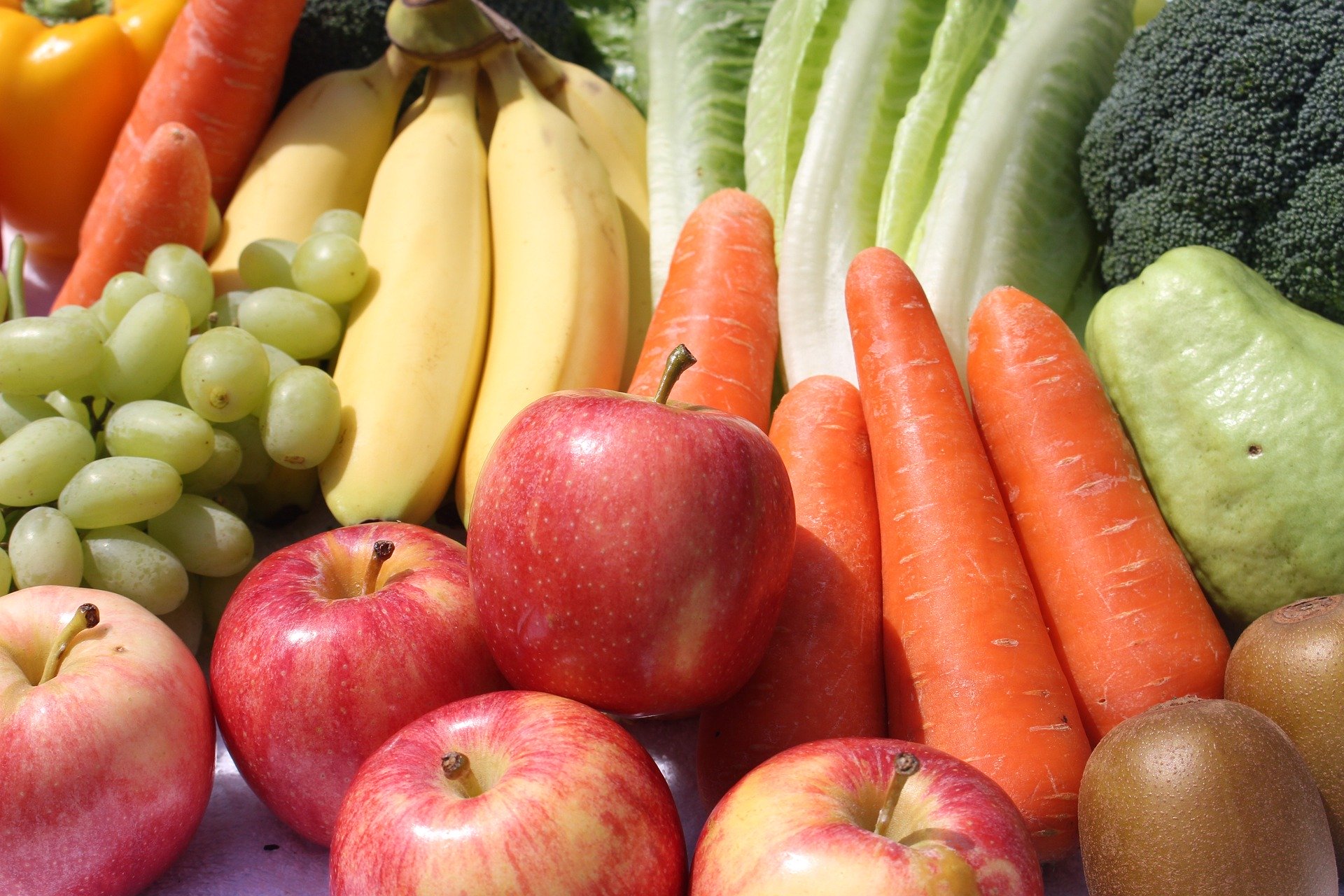 The purpose of this column is to encourage you to take action to keep yourself well.
Wash your hands regularly - Washing your hands is one of the easiest ways to protect yourself and others from illnesses such as food poisoning and flu.
Stay hydrated - Drinking enough water each day is crucial for many reasons: to regulate body temperature, keep joints lubricated, prevent infections, deliver nutrients to cells, and keep organs functioning properly. Being well-hydrated also improves sleep quality, cognition, and mood. You should drink enough during the day so your pee is a pale clear colour.
Eat a balanced diet – we are what we eat and the better our diet the better we feel. Not only can eating well improve our sleep and our mood, it can also reduce our chances of getting diabetes, high blood pressure, high cholesterol, cardiovascular disease and some cancers. The Eatwell guide offers advice and guidance about how to have a balanced diet, see www.nhs.uk/live-well/eat-well/the-eatwell-guide/.
Keep active – try to do some physical activity. The amount we need depends on our age, but even doing light activity is beneficial. Please observe the latest government guidance on social distancing and self isolation.
Take medications as prescribed
If you have a long term condition it is important to take medications as prescribed. Tips for doing this are to:
• Incorporate your medications into your routine until it becomes a habit – e.g. take your morning and night tablets after brushing your teeth.
• Use a pill box marked with days of the week.
• Keep an up to date medication list with you at all times or a recent repeat prescription.
• Use an alarm – especially if you have time specific medications such as Parkinson's disease medications.
• Give yourself reminders – e.g. a sticky note on the mirror or kitchen cupboard to remind yourself to take your medications.
• If you have a respiratory condition it is important that you regularly use your preventer inhaler as prescribed, only using the reliever if you suffer an exacerbation of your condition
Community grants announced for 2020/21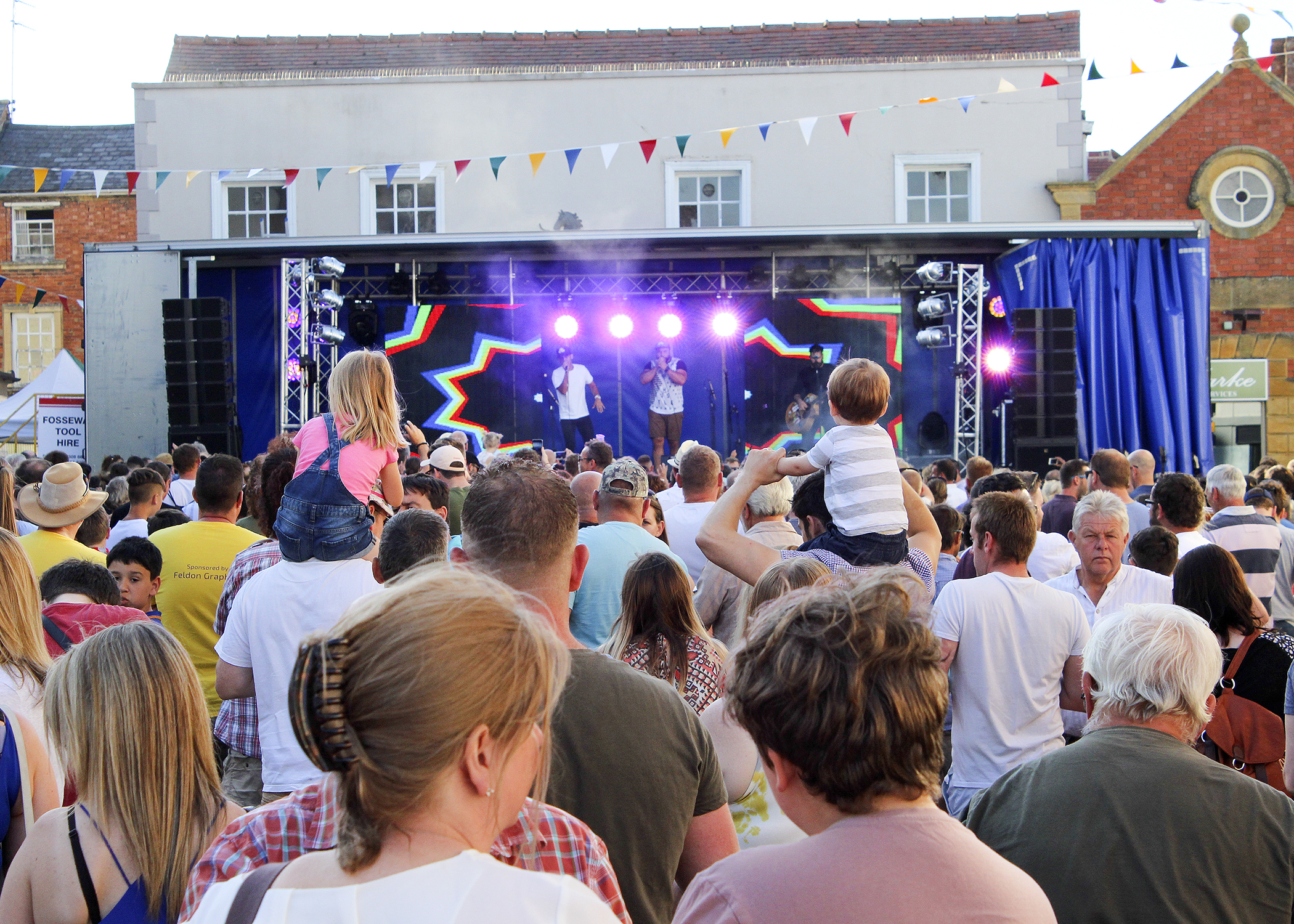 Shipston Town Council has agreed to award grants totalling £21,050 to support community groups and charities over the next financial year. This is an overall increase of £1,000 compared with last year.
The grants are designed to support a wide variety of local initiatives and this year's recipients include:
Shipston in Bloom - for the provision of flower displays in Shipston
Shipston Wool Fair - to fund new and innovative attractions
Shipston Cricket Club - to provide a non- turf practice facility
Shipston Community First Responders – to help cover the response vehicle running costs, response equipment and public access defibrillator costs
Townsend Hall – to fund facilities for a portable wheelchair lift to enable disabled access to the stage
Shipston Proms – contribution towards the staging of the 2020 Proms (pictured)
Shipston Tennis Club – to resurface the practice court with all-weather tiger turf and new fencing
VASA - to support the recruitment and training of volunteer drivers and office volunteers, Sit & Get Fit, and core costs for the first year of The Caring Kind
Shipston Youth Club - to continue funding existing staff
Shipston Churches Holiday Club – covering the running costs of the holiday club
Town Band – to fund instrument mutes and equipment upgrades
Shipston Sports Bowls Club – towards a new sprinkler system for green watering
Citizens Advice South Warwickshire – a contribution to CASW's outreach service
In addition, the council has put aside nearly £40,000 towards identified Shipston projects, including support for the new Shipston Museum and the riverside amenity project which was identified in the Neighbourhood Plan.
Mayor, Dan Scobie, said: "Supporting our community groups and voluntary organisations is one of the tasks we most enjoy as a town council. We are really pleased to be in a position to increase our grant funding this year and look forward to seeing the community benefit from these investments
Shipston welcomes new town councillor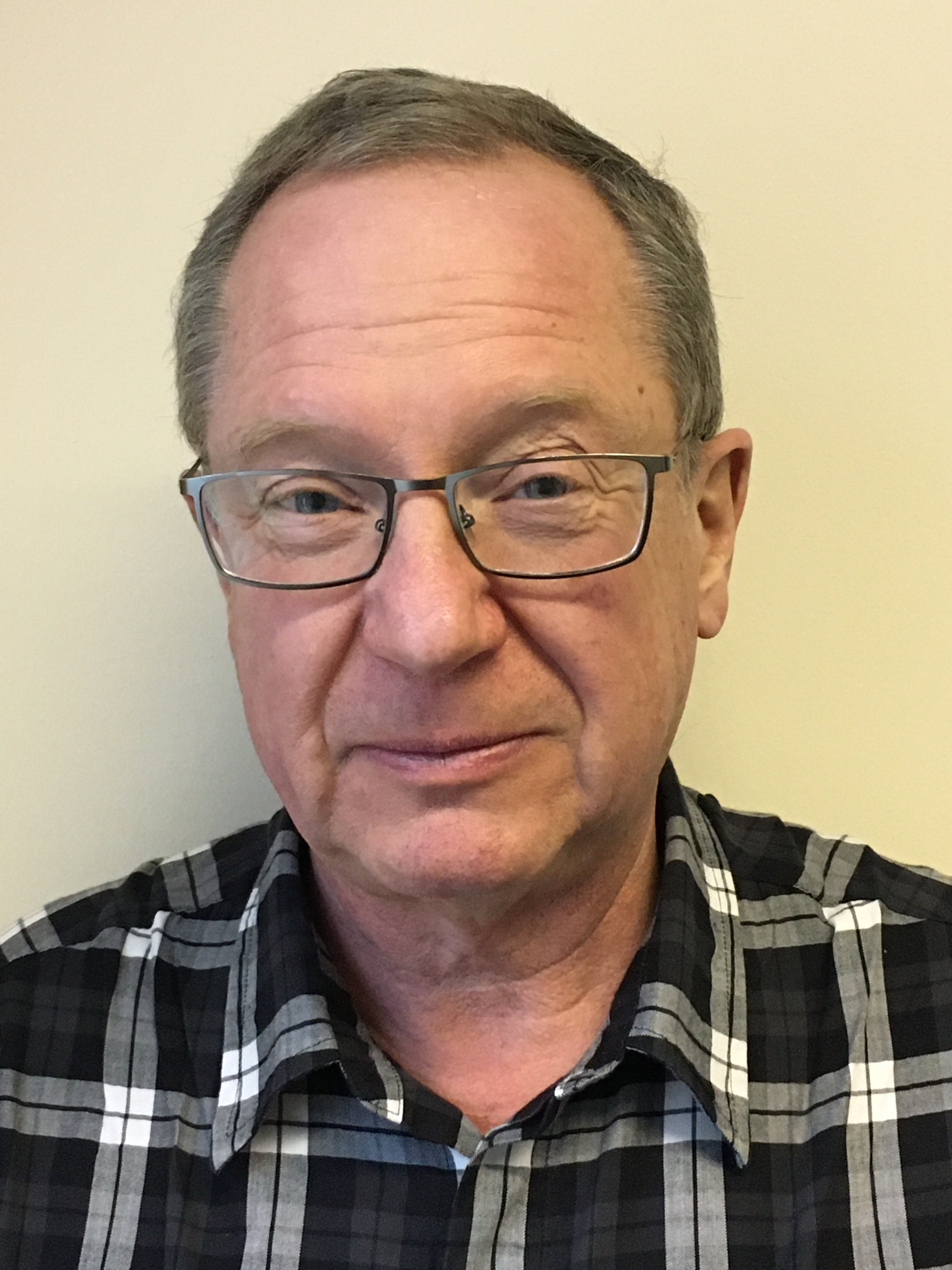 Shipston Town Council has co-opted Peter Cowley as a new councillor, filling the one remaining vacancy on the council.
Peter moved into Shipston in December 2019, moving from Southport in Merseyside to be close to family. He spotted the advert in the Forum looking for new councillors and decided to put his name forward.
Although this is Peter's first experience as a councillor, he is no stranger to local government, having worked as a lawyer for Sefton Metropolitan Borough Council for many years. "Although I'm new to Shipston, I'm keen to contribute to the town and my experience of working in local government means I'm able to offer up to date knowledge, particularly around legal matters."
Peter intends to get involved in the Planning Committee but is also keen to support the Heritage and Leisure Projects Working Group. Having previously been a trustee of a charitable museum, art gallery and library, Peter is keen to maintain his interest in local history projects and bring his experience to bear.
Peter enjoys spending time with his two – soon to be three – grandchildren and in his spare time, is a speed sports enthusiast and lover of music. Peter has also joined Shipston Rotary and is looking forward to supporting local charitable initiatives.
Shipston's litter pickers celebrate their 9th birthday
Shipston's Proud of My Town litter picking team marks its ninth birthday this month!
The initiative was originally launched by Councillor Fay Ivens in 2011 in a bid to keep Shipston looking good for the enjoyment of residents and visitors alike. Since then, a regular band of litter pickers meet almost every month to give the town a once over and target litter hotspots.
Fay Ivens said: "When we first started the litter picks,we used to easily fill several bags. These days, thanks to Lawns2Mow, we find that there is less litter to collect in the town centre and so we focus on the out of the way areas."
As well as a core team of regulars, many residents – including some children – have joined in at various times to support the litter picks, which take place on the first Saturday of the month, weather permitting. "We're always keen to see new faces. All equipment is provided and we finish with coffee and biscuits. If you'd like to do your bit for the town, please consider coming along" Fay added.
Fiver Fest Fortnight brings bargains for local shoppers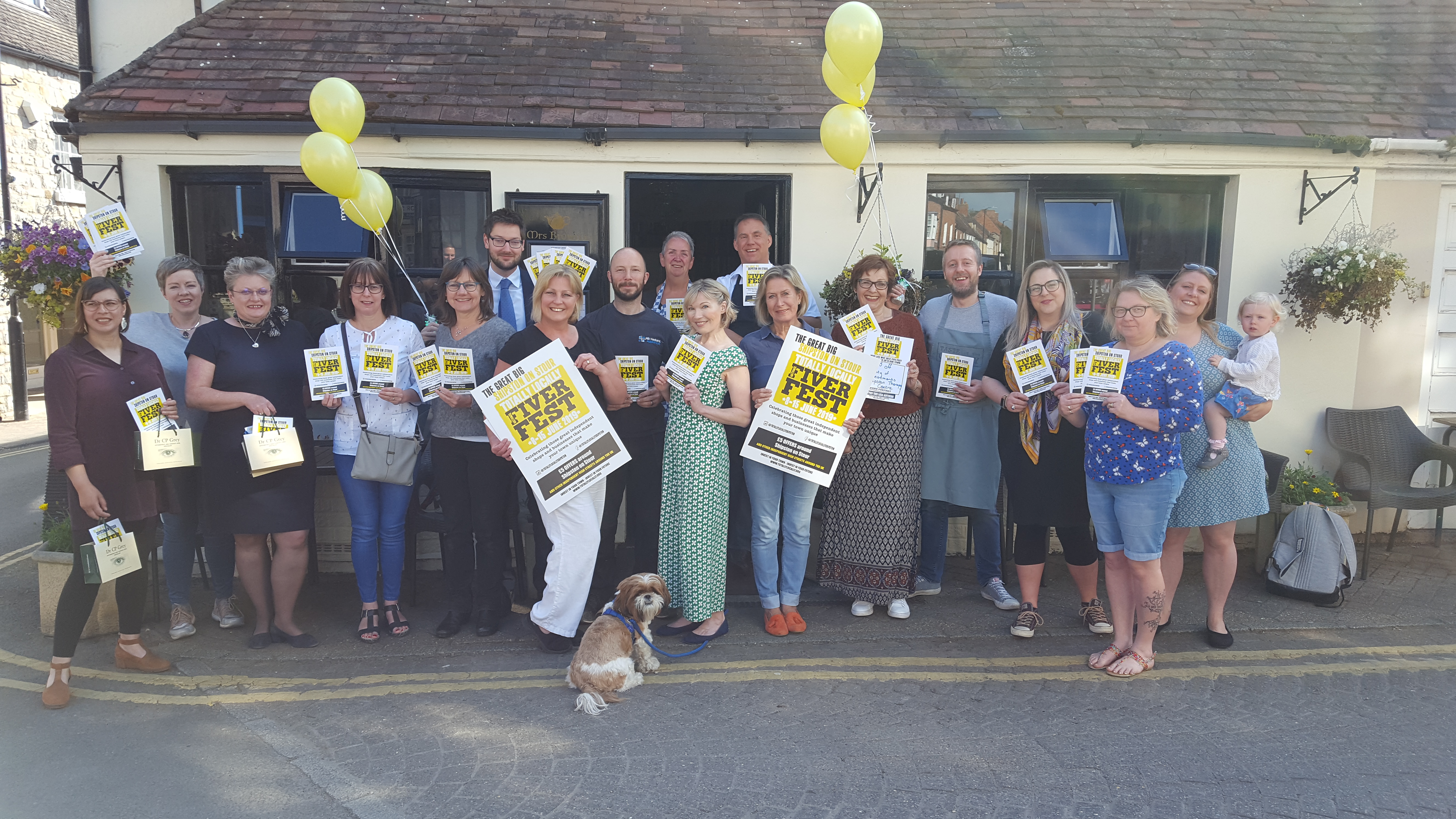 Looking to bag a bargain? Then Shipston is the place to be, particularly during February's Fiver Fest from 15-29 February.
The Shipston Totally Locally Fiver Fest is a big celebration of our town's fantastic small businesses and shops, many run by families or individuals, but all contributing massively to the economy and the well-being of our town.
Along with other towns and High Streets across the UK, Shipston shops and businesses are putting on special £5 offers over the fortnight, to show the diversity and value of what they sell.
Shipston Totally Locally Co-ordinator, Lou Harvey, said: "The principle behind the Fiver Fest is that if every adult in Shipston spent just five pounds a week in local independent shops and businesses rather than online or in big supermarkets, that would mean an extra £1.1 million a year going into our local economy. That's quite a difference!
"A thriving town centre benefits us all. We're extremely fortunate in Shipston to have so many independent shops, businesses and tradespeople and we all really value the support from our local residents. As well as encouraging everyone to think about spending a bit more locally, the special offers available during Fiver Fest are our way of saying thank you to our customers."
There are lots of businesses taking part in Fiver Fest - look out for posters displayed in shop windows and see all the offers on the Totally Locally Facebook page www.facebook.com/totallylocallyshipston.
Shipston Town Centre has seen some exciting changes recently with the arrival of new and expanding businesses. After years based in Sheep Street, Greys Opticians has expanded to a bigger shop right in the heart of the High Street. On Market Place, Shipston welcomes its first tattoo parlour - Flamin' B's - which is now open for bookings.
Personal Training Shipston on Stour (PTSOS) has opened a new studio on Sheep Street. The studio runs Pink Belt Kickboxing for women and is about to start kick boxing classes for youngsters from four years old.
Church Street has also recently welcomed a new business, Harry's Barbers.
Sadly, the High Street is about to bid farewell to popular boutique, Campden Couture due to the owner retiring. The good news, though, is that plans are afoot for a new ladies clothing store in Granville Court in March.
Mayor, Dan Scobie, said: "It's fantastic to start the new decade with positive news about local businesses opening in the town. The Totally Locally initiative is a great way to promote our fantastic local shops and businesses and I for one am looking forward to taking advantage of some of the Fiver Fest offers."
A warm welcome to Sid Hammond, Shipston's new PC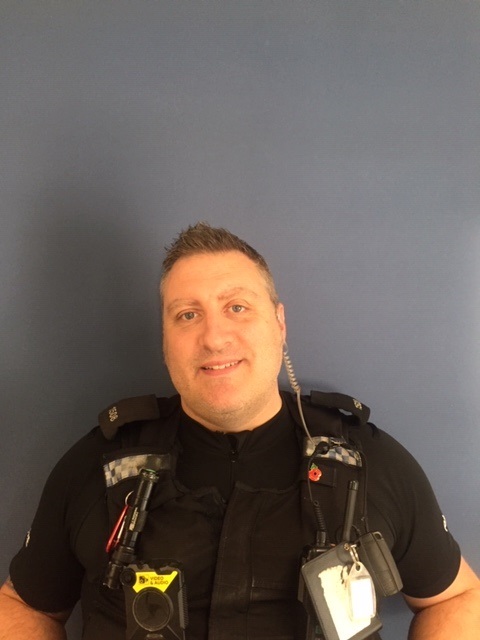 Councillors were pleased to extend an official welcome to PC Sid Hammond (pictured), Shipston's new police officer, at the council meeting in January.
Sid took over from Craig Purcell a few weeks ago and already has a firm grip on what's going on locally. "I've been a police officer for 19 years, and have previously worked at Southam and Stratford. I have connections with Shipston so I'm delighted to now be based here," he said.
Sid is keen to keep the local police presence front of mind. He's continuing to use social media to share updates and appeals for information and is happy for people to contact the Safer Neighbourhood Team if they have any concerns or queries. In addition to support from two PCSOs, Sid works closely with Craig and his colleagues on the Rural Crime Team.
Sid was pleased to reassure councillors that perception of crime in the area is greater than the reality. He went on to confirm there had been a couple of burglaries locally, and that people were already in custody as a result. Sid and his team are also looking into the recent vandalism at the Sports and Social Club which has caused concern.
Sid can be contacted on the normal phone number and email account for Shipston Safer Neighbourhood Team.
A very Merry Community Christmas thanks to local volunteers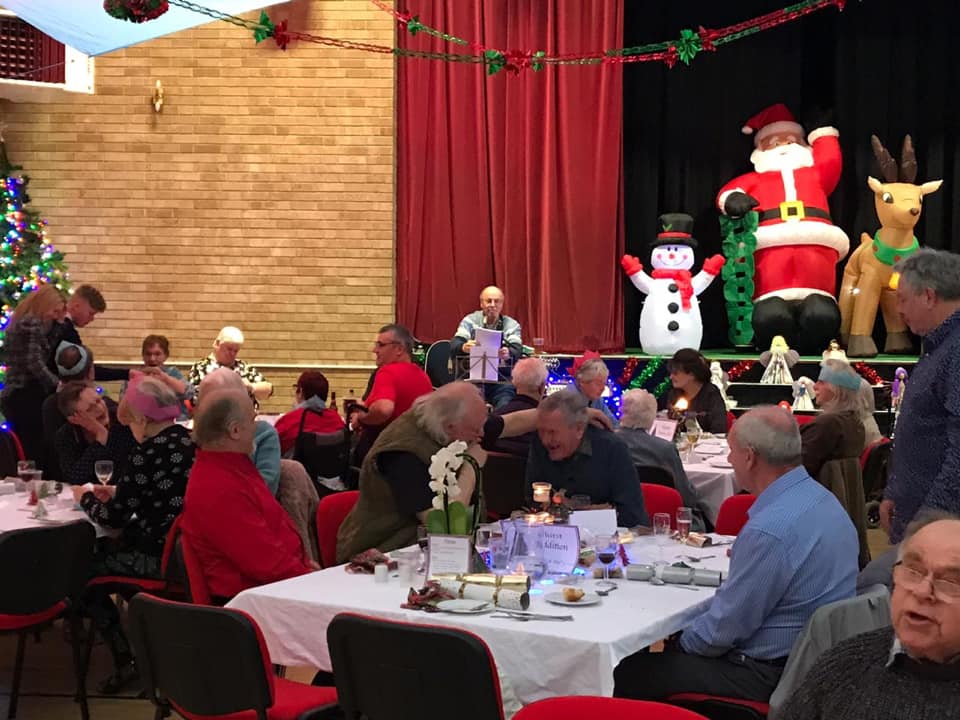 The Townsend Hall was once again bustling with activity in the run up to Christmas, as preparations to host another community Christmas lunch were completed.
This year saw approximately 90 residents join the celebrations ranging from 21-99 years of age. The lunch is designed for people who would otherwise be on their own on Christmas Day – instead, they were part of the biggest party in town!
Shipston's Community Christmas Lunch was originally started in 2016 and has gone from strength to strength thanks to the sterling efforts of volunteers, spearheaded this year by Tessa Hince, Kate King and Russell Critchlow. From the outset the plan was to make sure everyone who would otherwise be alone could take part, so the event is free to attend and made possible thanks to donations, be they money, time, or goods and services. Mayor, Dan Scobie, said "It's a real community effort and one Shipston as a town should feel rightly proud of."
Tessa Hince said: "It's wonderful to see everyone coming together to enjoy Christmas. We simply couldn't do it without the incredible support from volunteers and local businesses and we'd like to thank everyone involved for their help in making the 2019 Shipston Community Christmas a huge success".
Shipston Forum celebrates 20 years!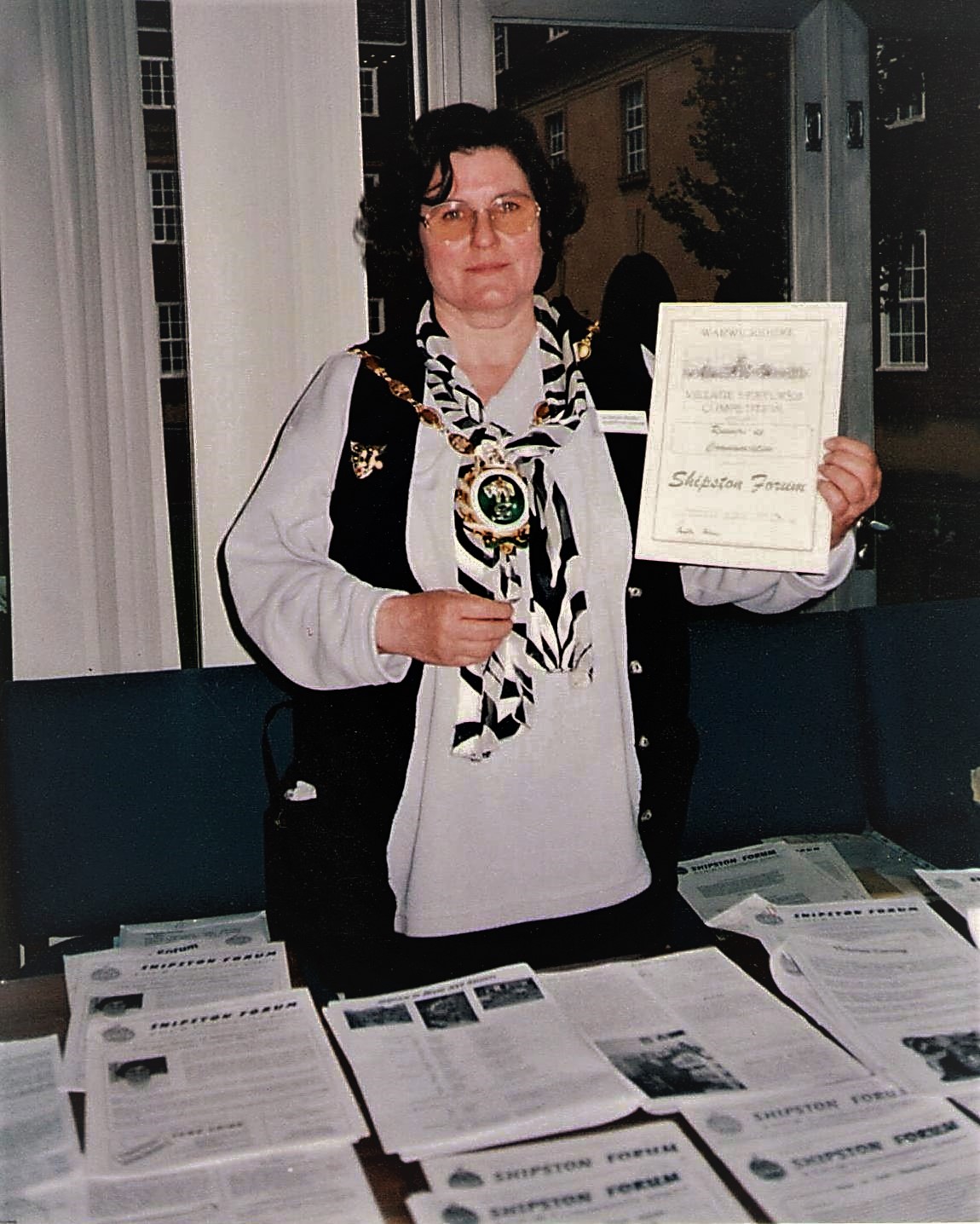 January 2020 might be the start of a new decade, but more importantly – it's the Shipston Forum's birthday!
The Shipston Forum was founded by Shipston Town Council in 2000 following suggestions from members of the public. Residents had been keen to understand more about the town council and local activities, leading to a proposal for the town council to produce a newsletter. Initially, then town councillor, Gudrun Berry, took on the challenge of editing the magazine, having previously edited a popular newsletter for military wives. But getting the Forum off the ground was no mean feat.
"As with any new idea, not everyone was keen and we had precious little resource to help us." Gudrun recalls. "What we did have, though, was a Millennium Grant from Stratford District Council which gave us the financial help we needed to get our project started."
The vision for the Forum was clear – to create a community newsletter with a mix of content from the town council, contributions from local clubs and schools, and input from the county and district councils. While the design has had a few updates over the years, the approach to content remains very similar today. In 2001, the Shipston Forum was Highly Commended in the Village Venture Competition run by Warwickshire Rural Community Council - and it continues to be valued by local residents twenty years on.
When asked what the main issues of the day were back in 2000, Gudrun replied: "Dog fouling kept coming up as an issue". No change there, then! But the need to provide services for young people was also a major priority and continues to be so now.
Producing the Shipston Forum today is a bit easier than it used to be. Whereas Gudrun had to physically cut and paste articles into the right places, we have the benefit of design software that makes laying pages out much easier. One of the biggest challenges in the early days, though, was getting people to submit information, particularly within the deadline. It's fair to say this can still be a challenge today, although we're pleased to say we do receive a lot of useful and timely contributions every month.
Despite enjoying editing the Forum, Gudrun had to hand over the reins when it became too challenging to manage while also being an active member of the town council. "It was very difficult to actively participate in discussions while also taking copious notes for the Forum - and it was also important to avoid any conflict of interest," Gudrun added. Since then the Forum has been edited independently, although the town council still oversees every issue.
Mayor, Dan Scobie, said: "As a Town Council we are extremely proud of the Shipston Forum. The newsletter not only allows us to keep residents informed about council news, but is an essential source of information about the vast array of events, clubs, charities and good deeds that happen around the town. Gudrun should feel especially pleased to see the Forum, which she was so instrumental in launching, reach this 20 year milestone."
Gudrun stepped down as editor when she became Mayor in 2001. Since then, there have been a handful of different editors, all bringing their own style. 2020 will see a new face at the Forum as Catherine Martin hands the baton on to a new editor from April.
Catherine said: "After nearly nine years as editor, I feel it's the right time for me to step down, but I will be sad to say goodbye to the Forum. It's a great publication to work on and I've thoroughly enjoyed getting to know the town and the many different clubs, events and charities that generate so much positive news. I look forward to seeing how the Forum develops - who knows what will be making the news in Shipston in twenty years' time?"
Shipston's Town Clerk retires after more than a decade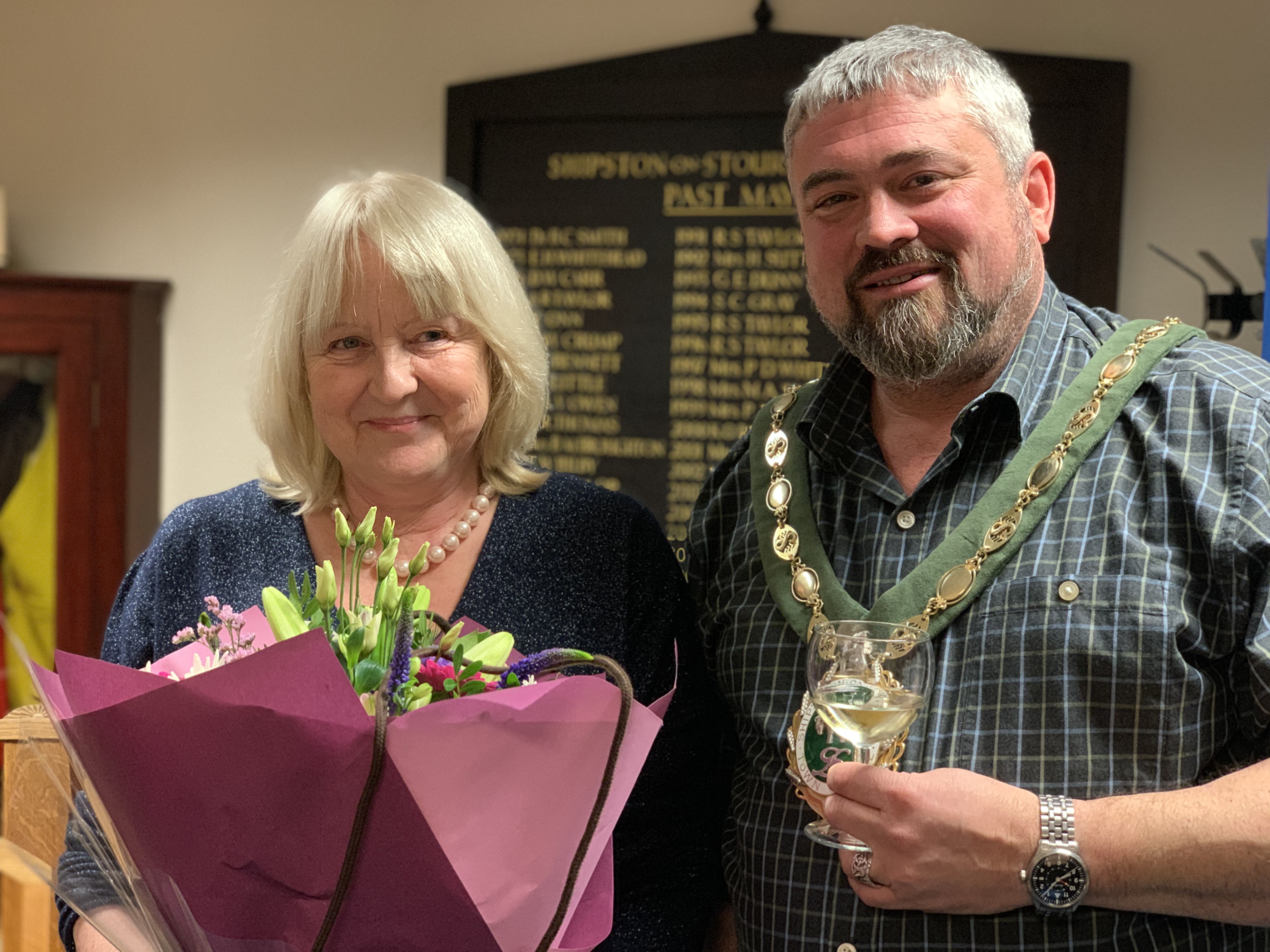 Shipston Town Council bid a reluctant farewell to Town Clerk, Georgina Beaumont, who retired in December.
Georgina has led the Clerk's Office for over ten years, during which time she has become a fount of all knowledge to do with local services, events and activities. Having successfully acquired her Certificate in Local Government Administration, Georgina has been able to guide and support the town council, serving eight different mayors and seeing the town council through elections as well as a local referendum and a Neighbourhood Plan referendum.
In addition to her considerable responsibilities as Clerk, Georgina has contributed a significant amount of her own time to support local activities, including the Wool Fair and other Civic events over the years.
Mayor, Dan Scobie, said: "We are very sad to see Georgina go after over ten years of very dedicated service. Georgina works extremely hard and has an encyclopaedic knowledge of the town and our responsibilities as a town council. On behalf of the town and my fellow councillors, I would like to sincerely thank Georgina for all her hard work. We wish her a long, happy and healthy retirement."
Welcome to the new team at New Clark House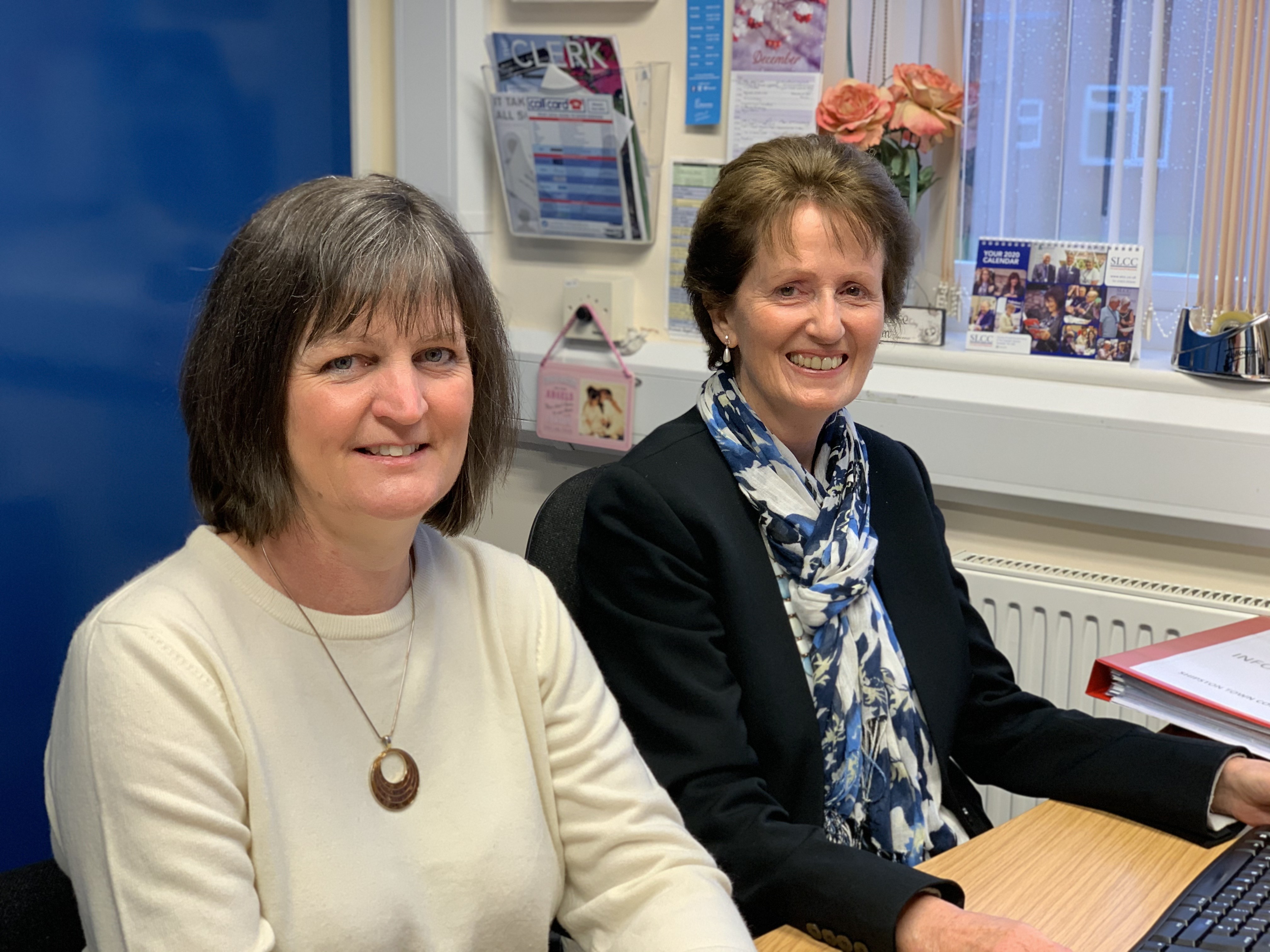 It's all change in the Clerk's Office for 2020. Alison Packer has taken on the role of Town Clerk following Georgina's retirement. Alison will be working closely with assistant, Diane Neath, who joined the Town Council in August 2019.
Alison is already well known locally, both as a local business owner and for her creation of the popular 'War on Waste Shipston Area' Facebook page. As a community-minded individual who has lived in the area for over 25 years, when Alison saw the Clerk's post advertised, she jumped at the opportunity to become more involved with the town. "I appreciate the importance of the town council, particularly in supporting local groups and initiatives - working closely with local communities was something I had previously enjoyed during my career in public service and although this is a unique role with plenty to learn, I am looking forward to sharing my experience and supporting the town."
Diane moved to Shipston approximately ten years ago and was immediately struck by the amount of events that take place in the town. "My background is in education so I am used to following policies and procedures and dealing with all sorts of unexpected situations which may arise. In the short time I've been here, I've been amazed at how much work goes in to running a town council. The work is extremely varied – from administering the Council's finances to liaising with allotment holders and contractors and helping with the organisation of events in the town.
The Clerk's office is also open for public enquiries and a lot of time is spent signposting people to the right places for services provided by other authorities.
Alison added: "I can already see that no two days are the same, and whilst I've no doubt this will be a challenge, I'm delighted to be given the opportunity to follow in Georgina's footsteps and do my best for Shipston."