February 2020
Fiver Fest Fortnight brings bargains for local shoppers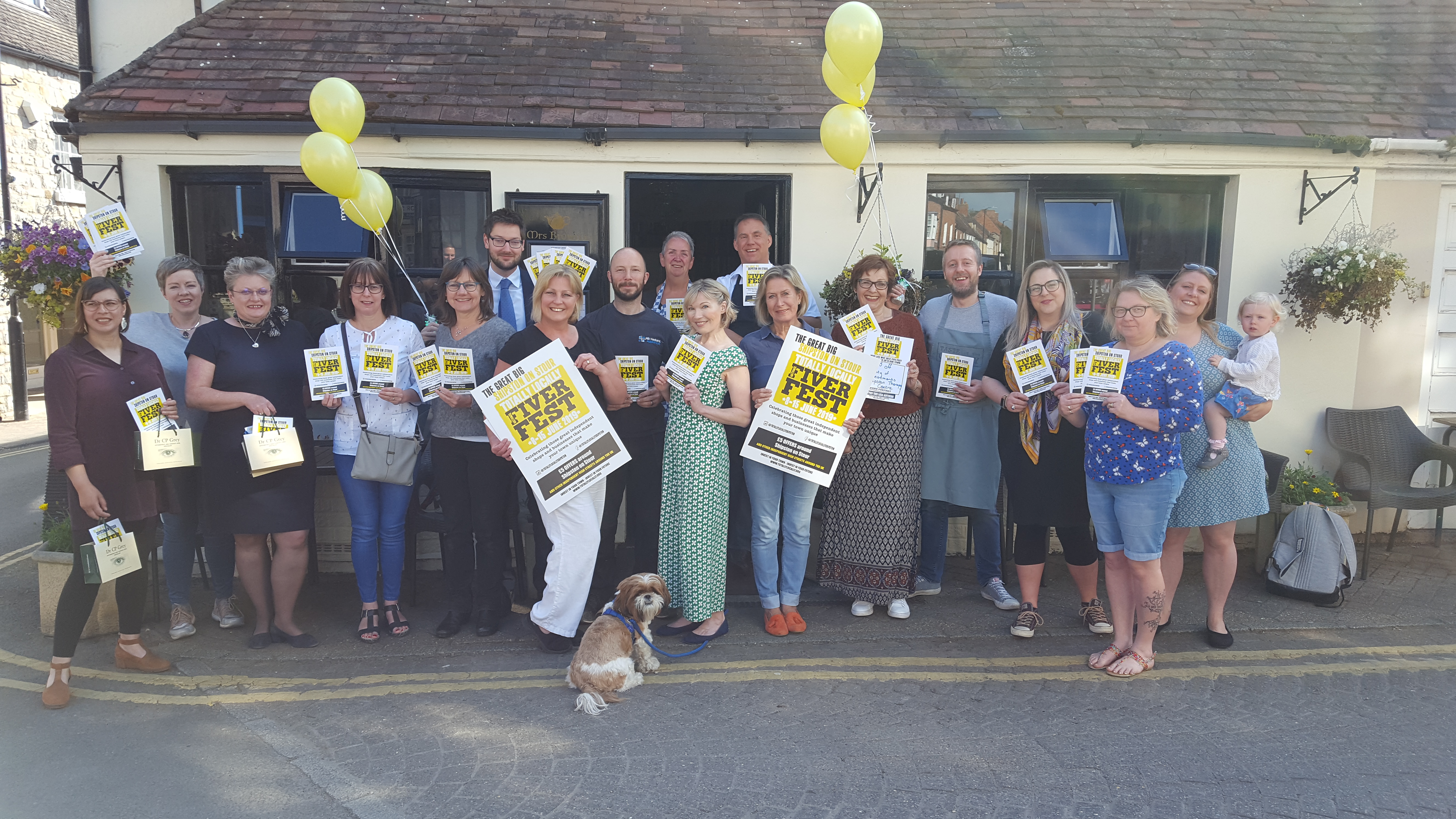 Looking to bag a bargain? Then Shipston is the place to be, particularly during February's Fiver Fest from 15-29 February.
The Shipston Totally Locally Fiver Fest is a big celebration of our town's fantastic small businesses and shops, many run by families or individuals, but all contributing massively to the economy and the well-being of our town.
Along with other towns and High Streets across the UK, Shipston shops and businesses are putting on special £5 offers over the fortnight, to show the diversity and value of what they sell.
Shipston Totally Locally Co-ordinator, Lou Harvey, said: "The principle behind the Fiver Fest is that if every adult in Shipston spent just five pounds a week in local independent shops and businesses rather than online or in big supermarkets, that would mean an extra £1.1 million a year going into our local economy. That's quite a difference!
"A thriving town centre benefits us all. We're extremely fortunate in Shipston to have so many independent shops, businesses and tradespeople and we all really value the support from our local residents. As well as encouraging everyone to think about spending a bit more locally, the special offers available during Fiver Fest are our way of saying thank you to our customers."
There are lots of businesses taking part in Fiver Fest - look out for posters displayed in shop windows and see all the offers on the Totally Locally Facebook page www.facebook.com/totallylocallyshipston.
Shipston Town Centre has seen some exciting changes recently with the arrival of new and expanding businesses. After years based in Sheep Street, Greys Opticians has expanded to a bigger shop right in the heart of the High Street. On Market Place, Shipston welcomes its first tattoo parlour - Flamin' B's - which is now open for bookings.
Personal Training Shipston on Stour (PTSOS) has opened a new studio on Sheep Street. The studio runs Pink Belt Kickboxing for women and is about to start kick boxing classes for youngsters from four years old.
Church Street has also recently welcomed a new business, Harry's Barbers.
Sadly, the High Street is about to bid farewell to popular boutique, Campden Couture due to the owner retiring. The good news, though, is that plans are afoot for a new ladies clothing store in Granville Court in March.
Mayor, Dan Scobie, said: "It's fantastic to start the new decade with positive news about local businesses opening in the town. The Totally Locally initiative is a great way to promote our fantastic local shops and businesses and I for one am looking forward to taking advantage of some of the Fiver Fest offers."
A warm welcome to Sid Hammond, Shipston's new PC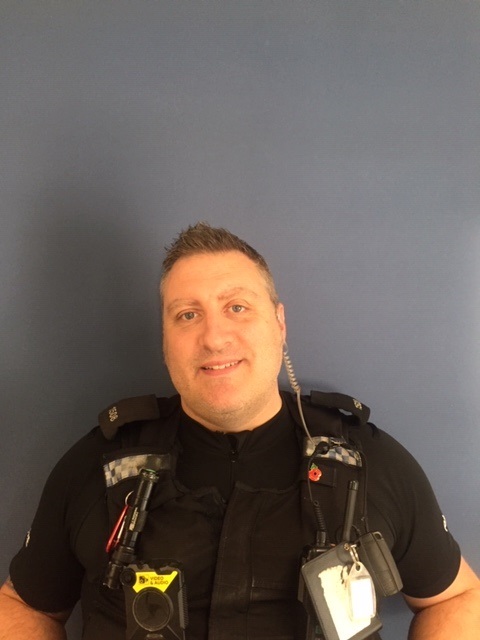 Councillors were pleased to extend an official welcome to PC Sid Hammond (pictured), Shipston's new police officer, at the council meeting in January.
Sid took over from Craig Purcell a few weeks ago and already has a firm grip on what's going on locally. "I've been a police officer for 19 years, and have previously worked at Southam and Stratford. I have connections with Shipston so I'm delighted to now be based here," he said.
Sid is keen to keep the local police presence front of mind. He's continuing to use social media to share updates and appeals for information and is happy for people to contact the Safer Neighbourhood Team if they have any concerns or queries. In addition to support from two PCSOs, Sid works closely with Craig and his colleagues on the Rural Crime Team.
Sid was pleased to reassure councillors that perception of crime in the area is greater than the reality. He went on to confirm there had been a couple of burglaries locally, and that people were already in custody as a result. Sid and his team are also looking into the recent vandalism at the Sports and Social Club which has caused concern.
Sid can be contacted on the normal phone number and email account for Shipston Safer Neighbourhood Team.
A very Merry Community Christmas thanks to local volunteers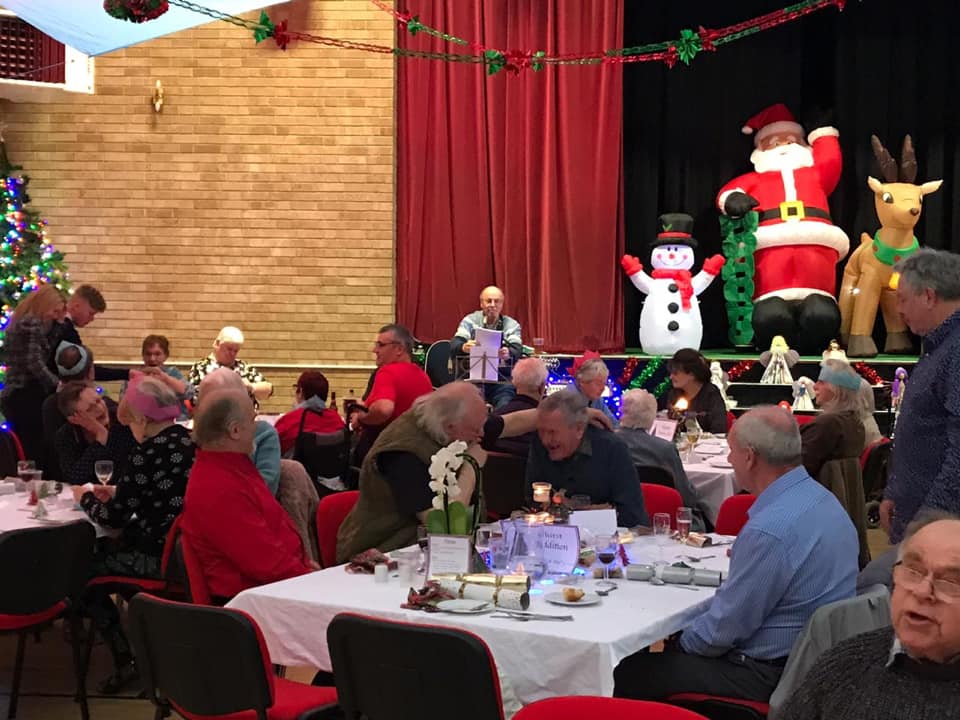 The Townsend Hall was once again bustling with activity in the run up to Christmas, as preparations to host another community Christmas lunch were completed.
This year saw approximately 90 residents join the celebrations ranging from 21-99 years of age. The lunch is designed for people who would otherwise be on their own on Christmas Day – instead, they were part of the biggest party in town!
Shipston's Community Christmas Lunch was originally started in 2016 and has gone from strength to strength thanks to the sterling efforts of volunteers, spearheaded this year by Tessa Hince, Kate King and Russell Critchlow. From the outset the plan was to make sure everyone who would otherwise be alone could take part, so the event is free to attend and made possible thanks to donations, be they money, time, or goods and services. Mayor, Dan Scobie, said "It's a real community effort and one Shipston as a town should feel rightly proud of."
Tessa Hince said: "It's wonderful to see everyone coming together to enjoy Christmas. We simply couldn't do it without the incredible support from volunteers and local businesses and we'd like to thank everyone involved for their help in making the 2019 Shipston Community Christmas a huge success".