January 2018
Sheldon Bosley Hub hosts sports showcase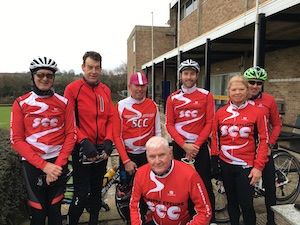 On Saturday 13th January, the Sheldon Bosley Hub was a hive of energetic activity as residents from in and around Shipston flocked to the venue to take part in its first 'New Year, New You' event.
The brainchild of Zumba Fitness Instructor, Rachel Tame, the event was designed to raise awareness of the wide variety of sports clubs and exercise classes available in the local area. As well as providing clubs and local instructors with an opportunity to showcase their activities, free 'taster' sessions were held throughout the day so people could try something new and find out which forms of exercise would work best for them.
Rachel Tame explained the thinking behind the event: "January is often a time when people start thinking about their health and fitness and are keen to find ways to get the new year off to a positive start. But committing to regular fitness can be a challenge, which is why it's important to find something you enjoy and that fits around your schedule.
"There are lots of small clubs and micro fitness businesses operating in Shipston, and we wanted to make it easier for people to find out who does what, when, and where. Putting on the 'New Year, New You' event gave everyone the opportunity to find out what's available, meet people from the different clubs and classes and even have a go at a new type of exercise. We were delighted with the response."
The event, which ran from 9:30am – 4pm, offered taster sessions in Zumba, Boxercise, Pole Dancing, Fit Steps, Pilates, Yoga, Line Dancing, Kung Fu and T'ai Chi. In addition, Shipston Cycling Club took willing participants for a spin around the local area while local running club, Hook Norton Harriers, encouraged local residents to join a four mile run around Shipston and Honington. Those who prefer competitive sports also had the opportunity to find out about Shipston Badminton Club and locally-based Shooters Netball Club.
Not content with simply raising awareness of fitness clubs and offering free taster sessions, the organisers also ran a charity refreshments stall, raising an impressive £250 for Shipston Home Nursing.
On its Facebook page, the Sheldon Bosley Hub said: "We would like to say a huge well done to Rachel Tame and all the fitness instructors for the amazing fitness day at the hub. A great new event for the hub and a great success. Thanks to all the participants in the sessions and we look forward to seeing you at one of the many classes or groups."
Mayor, Dan Scobie, said: "This kind of event takes a lot of effort to organise but is exactly the sort of occasion that helps bring the community together and gives small businesses and local clubs and societies the opportunity to reach more people. The benefits of exercise are well known and we are very fortunate to have such a wide variety of activities on offer in our town. Congratulations to all involved in this event."
Shipston Town Council freezes its precept for 2018/19
Shipston Town Councillors have unanimously voted to freeze the precept - the town council's proportion of the Council Tax - at last year's rates.
The town council's precept will be maintained at £232,000 for the year April 2018-March 2019. Taking into consideration changes in the council grant system, the average Band D council tax payer will see an overall increase of 22 pence compared with last year.
The town council's precept is used to fund a number of services including town cleansing, cemetery and allotment management, and maintenance of play areas. A planned reduction in council expenditure in 2018/19 of around £10,000 has enabled the town council to increase its support for community organisations by a similar amount, and set aside funds for larger projects to protect, maintain or improve the assets of the town.
Mayor, Dan Scobie, said: "It is essential that we spend residents' money wisely and our Finance Working Group has worked hard to ensure we can maintain high quality services and continue to support our community groups, without increasing the financial demand on our residents."
Shipston Town Council's precept is just one element of the Council Tax, which will also cover Stratford District Council, Warwickshire County Council and Warwickshire Police.
Shipston puts on a good show over the festive period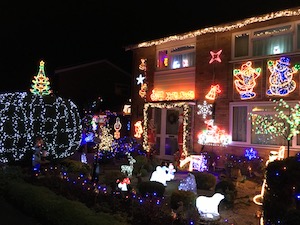 From stunning snowy scenes to woolly wonders, Shipston put on a fantastic show during the festive period.
As part of the preparations for the Victorian Evening, Shipston's talented knitters brought yarn bombing back to the town. Miniature penguins, Santas and robins adorned the bollards around the town. One of the most popular designs was the recreation of the late Walter Emms' cart – a unique creation for Shipston. Equally impressive was the knitted church, complete with parishioners!
Many residents also indulged their creative side when it came to Christmas lights. Farm Close once again put on a fantastic show, while one house on Donnington Road pulled out all the stops to put on a display in aid of Shipston's Community First Responders (pictured).
Mother Nature also had a hand in giving Shipston a festive makeover, with an early coating of snow on the 10th December. Despite causing chaos on the roads, there were some lovely snowy scenes caught on camera – many of which can still be seen on the Shipston Notice Board Facebook page.
Mayor, Dan Scobie, said: "It was wonderful to see the efforts residents and businesses went to in creating memorable festive scenes for us all to enjoy.
"Thank you to all those who had a hand in putting on such a great show at the end of 2017."
Highlights from a successful year for Shipston Area Flood Action Group
Natural Flood Management
2017 got off to a strong start with news that, with Environment Agency and Warwickshire County Council support, it had secured a £110k grant from DEFRA for its flood alleviation plans.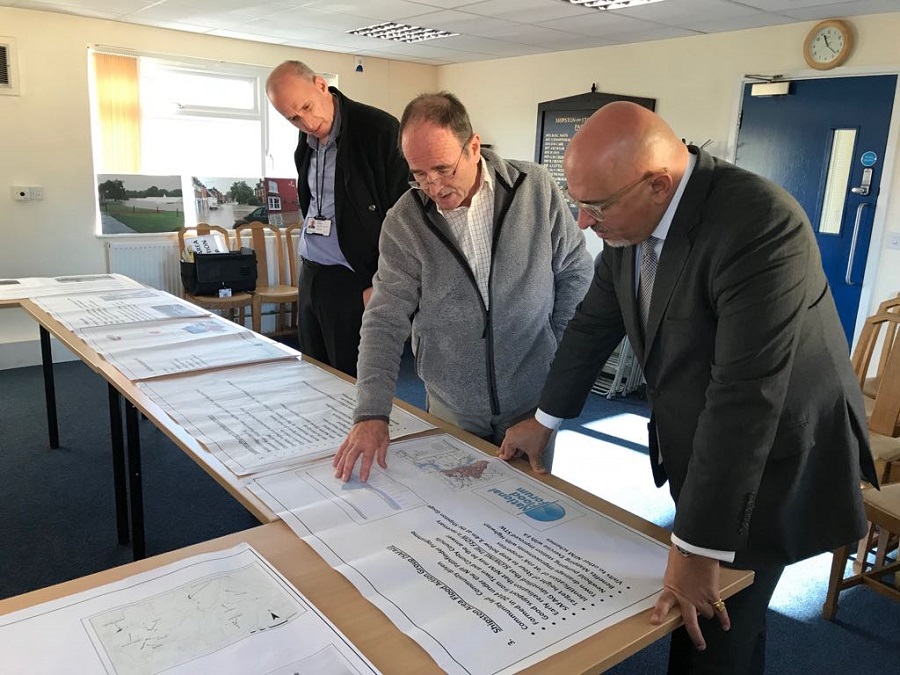 Project plans for the area, using Natural Flood Management (NFM) techniques had already been developed for SAFAG by the Department of Agroecology at Coventry University. These use natural materials to reduce run off, "slow the flow" and delay the effects of heavy rainfall entering the 36 tributaries that feed the River Stour, upstream of Shipston. They will also improve water quality, wildlife habitat and are significantly less expensive than hard engineering solutions, such as barriers.
The Stour Valley Catchment extends to 187 sq kms, within South Warwickshire, as well as parts of Oxfordshire and Gloucestershire, from where the largest watercourse, Knee Brook, emanates in the vicinity of Chipping Campden. It is estimated that some 36% of the water feeding the Stour comes from this source as it disperses run off from the hills in this part of the upper catchment, so it made sense to target this area as the first priority.
Partnership working
Thanks to the co-operation and huge support of farmers and landowners and with the dedicated planning and design work of a Project Officer from Coventry University, SAFAG has implemented over 60 NFM interventions across six estates and farms on the Cam, Blockley Brook, Paddlebrook and other feeds to the Knee Brook since the beginning of August.
With continued central and local government financial backing, support from landowners and farmers, and sponsorship from local businesses and housing developers, the Knee Brook project is well on track for completion in the first half of 2018. Once finished, over 200 natural flood defence measures will be in place and will be regularly monitored (both manually and remotely) for efficiency and maintenance requirements.
Hon. Philip Smith of Campden House Estate, who has been extremely supportive of the project, commented "This is just the sort of initiative that should be encouraged by government as it is 'bottom up', involving volunteers and experts in land drainage in collaboration with farmers and landowners to the benefit of towns and villages at risk of flooding."
Getting noticed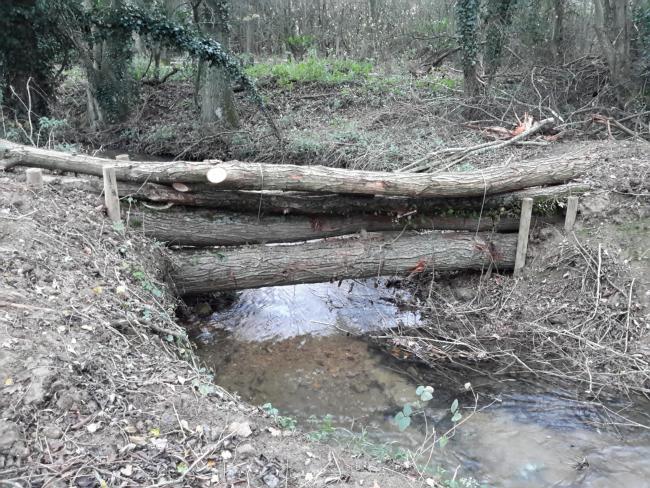 Natural Flood Management projects are being trialled across the UK and as SAFAG is in the vanguard of such schemes, the group has attracted keen interest and visits from the Executive Director of the Environment Agency and his senior management team. At the end of October 2017, Stratford MP Nadhim Zahawi joined a SAFAG meeting and visited some of the installations at Campden House. The group members are also working with Warwickshire County Council and the National Flood Forum in their efforts to establish more flood action groups across the county.
The efforts and determination of SAFAG also resulted in the group reaching the final six out of 196 nominations for a National Award in the 'Flood Re' Local Heroes Competition.
Mayor, Dan Scobie, said: "SAFAG is a group we should all be very proud of. The volunteers involved have become experts in flood management and it is fantastic to see their efforts recognised, not only in improvements to our flood defences, but in the positive feedback and interest from the Environment Agency and others. On behalf of the town council, I would like to thank all the members for their continued dedication to such an important issue for our town."
To find out more about flood prevention measures or to follow the progress of SAFAG in the future, visit:
www.shipstonfloodaction.org