May 2017
Shipston Town Council elects new Mayor and Deputy Mayor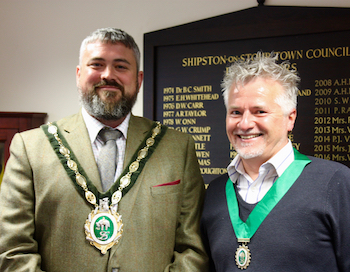 Shipston Town Council elected Dan Scobie as the new Town Mayor at its Annual General Meeting in May. Councillors also appointed Councillor Ian Cooper as Deputy Mayor for the year ahead.
Dan is no stranger to demanding roles, having established and run the Shipston Food Festival for four years, and taken on the role of Chairman of Shipston Rugby Club in 2016.
In his first role as Mayor, Dan Scobie led heartfelt thanks to Ronnie Murphy, who has now served two terms as Shipston Town Mayor. He said: "It is important that we recognise the level of dedication Ronnie has shown to our town. She has worked very hard for Shipston and has always been prepared to put herself out to ensure the smooth running of the town council.
"I would also like to congratulate Ian Cooper on his appointment as deputy and look forward to a busy year ahead. "
Ronnie Murphy thanked all town councillors for supporting her during both her terms in office, and gave special thanks to Georgina and Jayne for their guidance and help, as well as to consort, chauffeur and listener, Aubrey Brookhouse.
Shipston set to sing for health thanks to a new group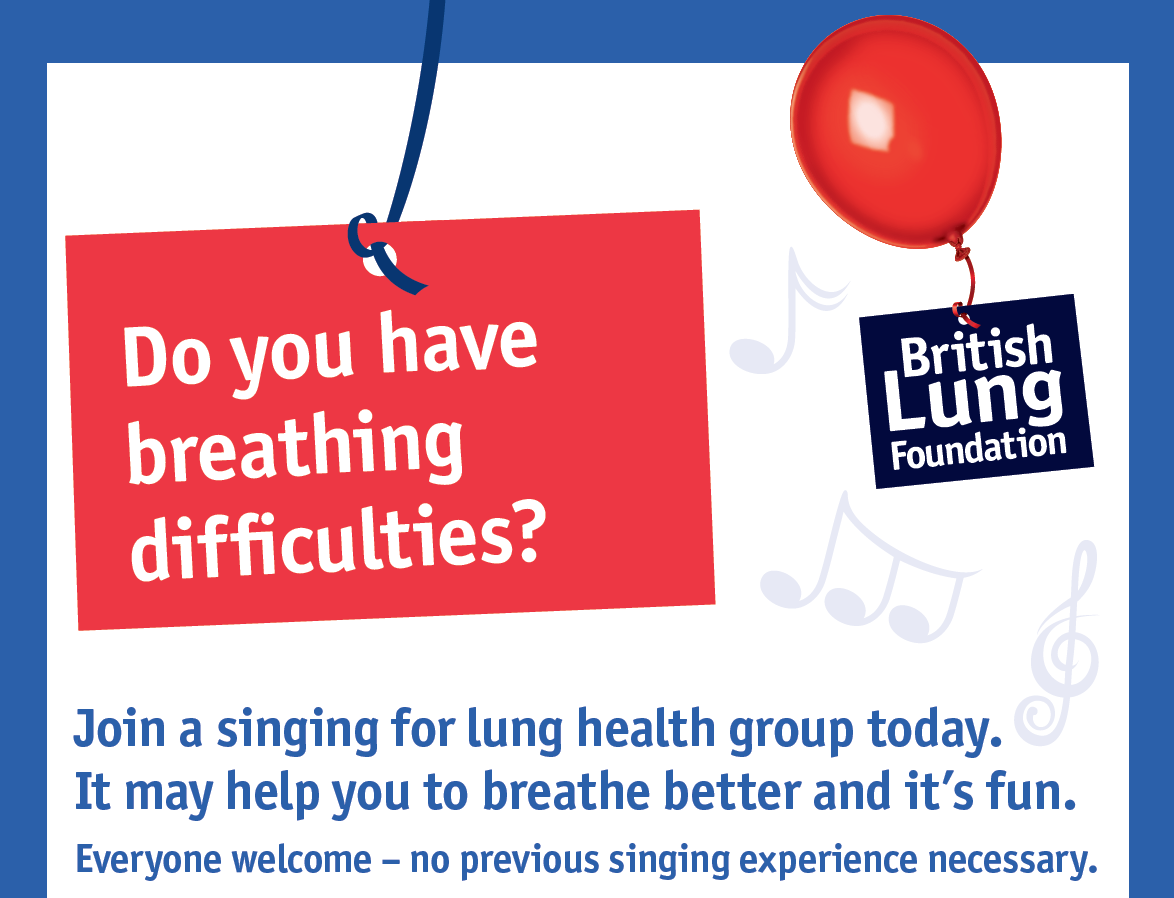 Do you have breathing difficulties? Then Shipston's newest group could help.
With support from the British Lung Foundation, community choir leader, Rose Smith, has launched a new 'singing for lung health' group. Meeting on Wednesday mornings at 11am in the Scout Hut, the group is ideal for people who have asthma, chronic obstructive pulmonary disease (COPD) or other breathing issues, but everyone is welcome to attend.
Rose said: "The benefits of singing on breathing and health in general are well documented. This new group is about people getting together in a relaxed informal setting and enjoying singing together. You don't need a great singing voice - all ages and abilities are welcome to join in the fun."
To find out more, contact Rose on 07905 884151.
Book your place at the Tour d'Ilmington - 2nd July 2017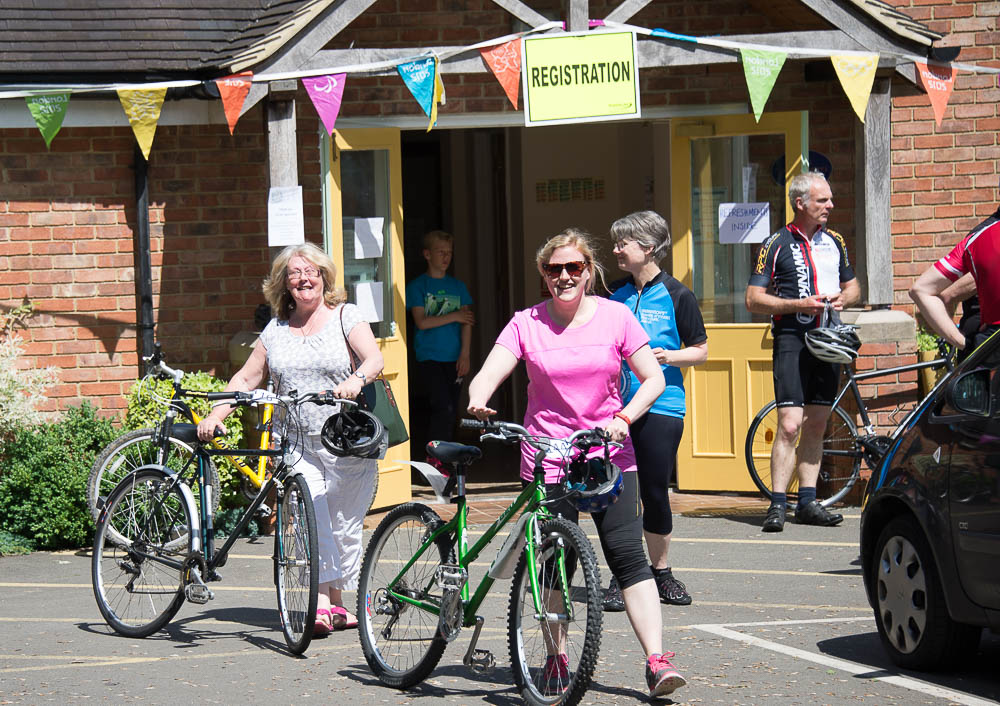 Places can now be booked for the Tour d'Ilmington on 2nd July 2017 – the David Lockwood memorial bike ride.
The name reflects the ride's location and that it is held on the second day of the rather better known Tour de France! This local event is a unique blend of two rides. One consists of a 'flat'/family course of 10 miles with a feed station half way. The other is a 'hilly' course for the more experienced cyclists which is over 30 miles of the most undulating roads in the area.
There will be a wide range of high quality refreshments available at Newbold village hall throughout the event.
Last year almost 200 riders took part and the event raised £5,000 for Rotary charities and good causes including Parkinson's UK. Riders and their families can also use the event to raise money for their own particular charity or good cause. For more information, see the ad on page 16.
Shipston High defies the odds to reach the Rotary Youth Speaks Final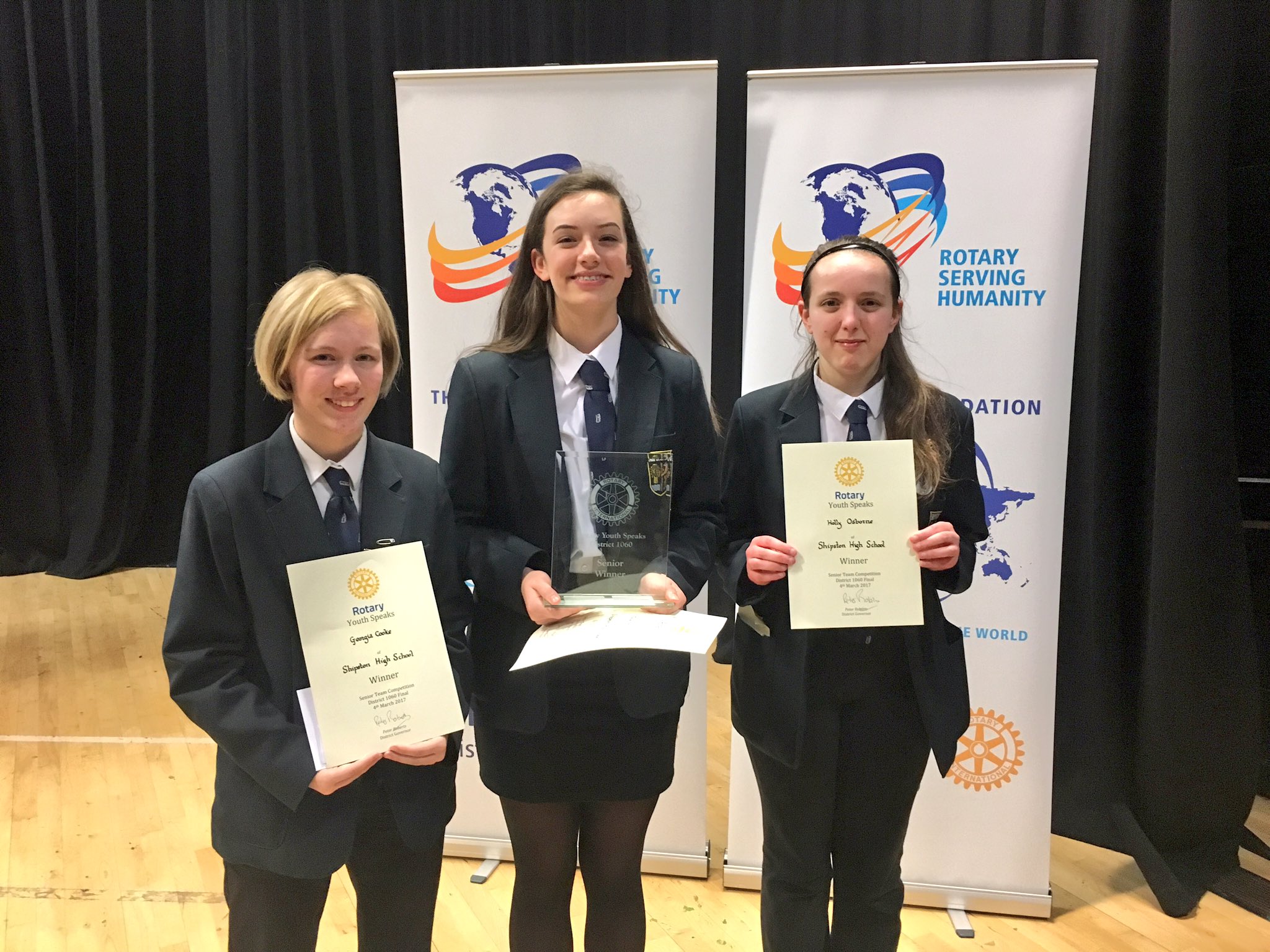 On 7th May, Shipston High will represent the whole of the West Midlands, Wales and the South East of England in the Rotary Youth Speaks Final in Telford.
The magnitude of the team's success needs to be contextualised to demonstrate how well Millie Bryan, Georgia Cooke and Holly Osborne have done in getting this far. Shipston High School has less than 500 students and yet this team has beaten far larger schools. The high school's team is drawn totally from Year 10, meaning these students are only 15 years old; the competition they are in contains many teams from sixth forms with some students who are well on their way to being 19. Finally, they have achieved their success by already winning in three rounds, culminating in their stunning victory at Abergavenny on 1st April, when they saw off two very prestigious public schools to book their place in the final.
Do you remember the euphoria last May when little Leicester City, at 5000 to 1, went on to win the English Premier League title? Is Shipston High School the Leicester City of public speaking? We certainly hope so. Good luck Shipston High!
Shipston set to transform into a Woolly Wonderland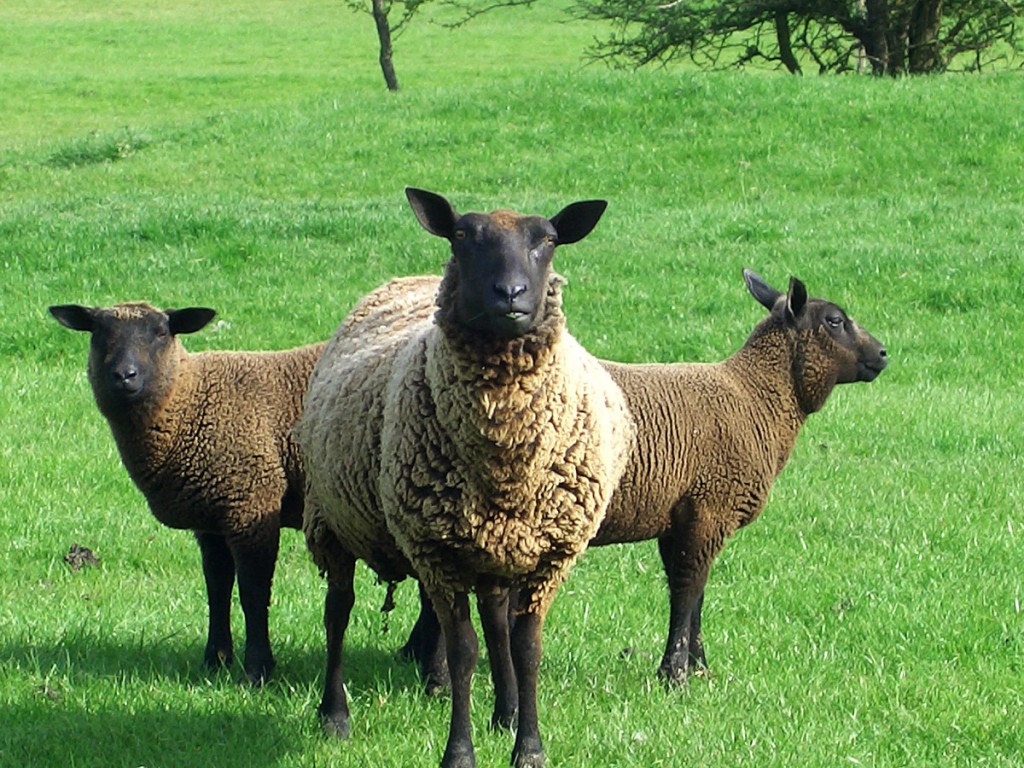 The wait is almost over for this year's Wool Fair, which will once again take place throughout the bank holiday weekend from 27th - 29th May.
This year's event will feature a mixture of popular favourites and new attractions, including Shipston's first public display of yarn bombing, where trees, street furniture and other items are covered in hand knitted or crocheted art.
The Wool Fair is a true community event, with many volunteers donating time and energy to putting on a great show, which is free to attend. As well as the main fair on bank holiday Monday, Totally Locally will be holding an arts and crafts fair on the Saturday and Shipston Rotary will host a community Songs of Praise at St Edmund's Church on the Sunday.
Mayor, Ronnie Murphy, said: "The Wool Fair is the town's opportunity to put on a show which celebrates Shipston's unique heritage. The fair has become so popular that it has grown into a three day event and we look forward to welcoming residents and visitors throughout the weekend."