June 2013
Drugs in Shipston?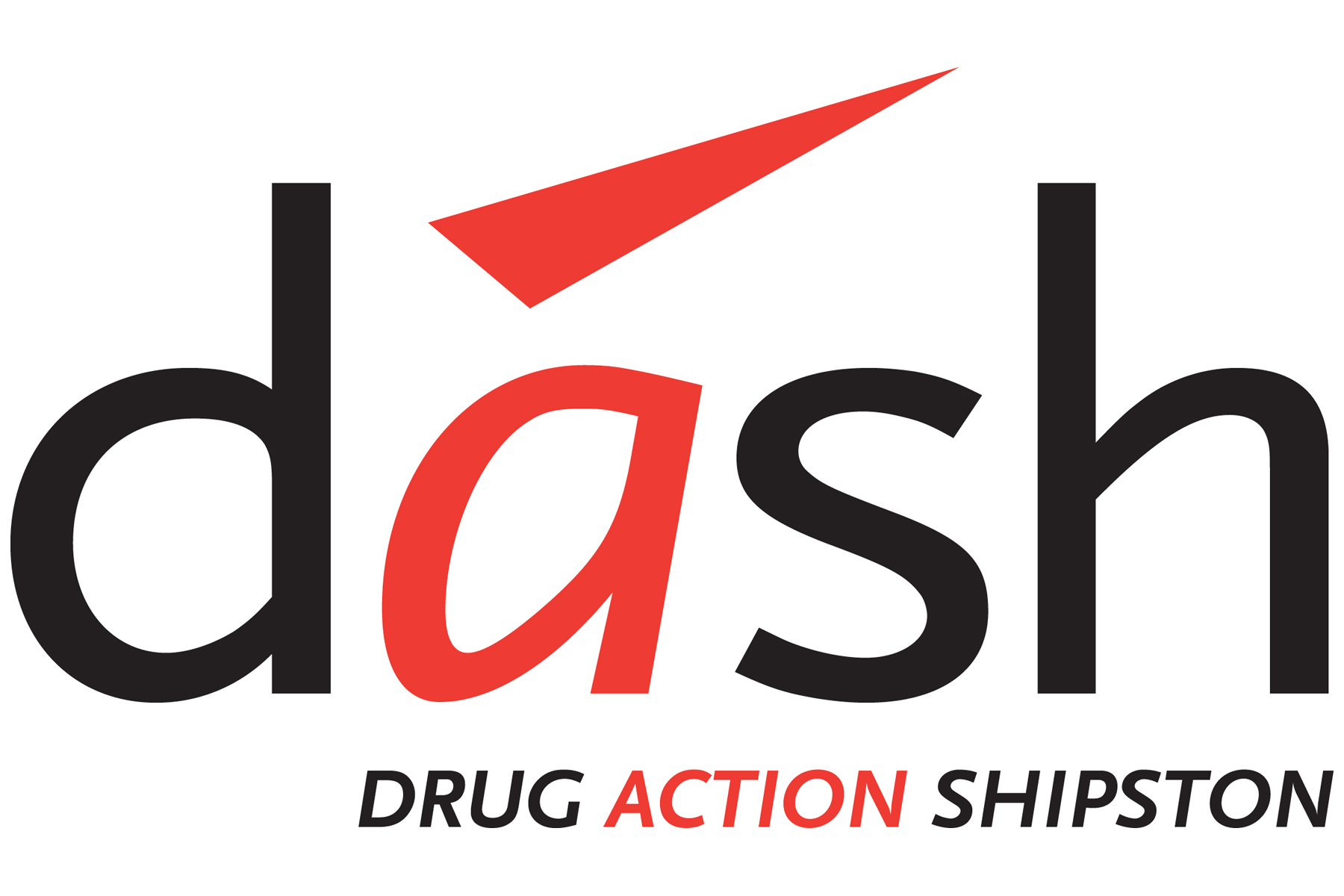 At its inception DASH (Drug Action Shipston) was created as a response to the community's concern about the drug problem in Shipston at the time. More than a decade down the line DASH's main focus has been much more about providing education about alcohol and drugs and supporting youth work in the town, with the knowledge that education and support prevents young people misusing alcohol and drugs.

DASH has good relationships with organisations working in the local area, such as the police, the Medical Centre and the local schools. The Charity regularly funds 'Prison me? No Way!' At the High School, which is a powerful education day taking pupils through the consequences of drug use and crime, right through the criminal justice system and into a prison cell. Year after year of pupils' feedback says what an excellent day this is. Additionally, DASH funds counselling at the High School and in the local area to support teenagers during times of difficulty. Alongside these larger activities DASH works to provide education about drugs and safe alcohol consumption for children and parents alike. A recent purchase has been a 'drugs box' to show what drugs look like and to provide education on the effects they can have.

Over the last few months, DASH has worked with Reziliant Ltd. to undertake some targeted youth work in Shipston researching young people's views on drugs. 88% of those surveyed felt that drug usage amongst young people in Shipston was on the increase, with 60% believing there was an issue with drugs in the area. Worryingly, those surveyed identified cannabis, cocaine, heroin, speed, alcohol, ketamine, ecstasy and M-Cat as being used by young people in the area. 68% of the young people responding to the questionnaire felt they would like more information about drugs.
DASH will continue to provide education and support, but needs help. If you are interested in helping fund-raise or would like to get involved with the charity's committee please contact Rachel Vial, Practice Manager at the Medical Centre, on 01608 661845 or email her through the 'contact us' pages on the Medical Centre website at http://shipstonmc.warwickshire.nhs.uk/Home
http://www.talktofrank.com/ is a great resource for information about Drugs, or if you are aware of illegal activities relating to drugs contact Crimestoppers on 0800 555 111
Nominate a local group for the Queen's Award for Voluntary Service

Shipston Town Council has been asked to nominate a group or groups for the Queen's Award for Voluntary Service.

The Queen's Award for Voluntary Service is an annual award made to recognise and reward excellence in voluntary activities carried out by groups in the community.

The award was announced in 2002 as part of celebrations for The Queen's Golden Jubilee, and was first known as The Queen's Golden Jubilee Award.

It is given for outstanding achievement by groups of volunteers who regularly devote their time to helping others in the community, improving the quality of life and opportunity for others and providing an outstanding service.

Who do you think the Town Council should nominate? Let us know - and remember it has to be a group of two or more people.
Community Forum success!
Young people work with Police & Town Council on local initiative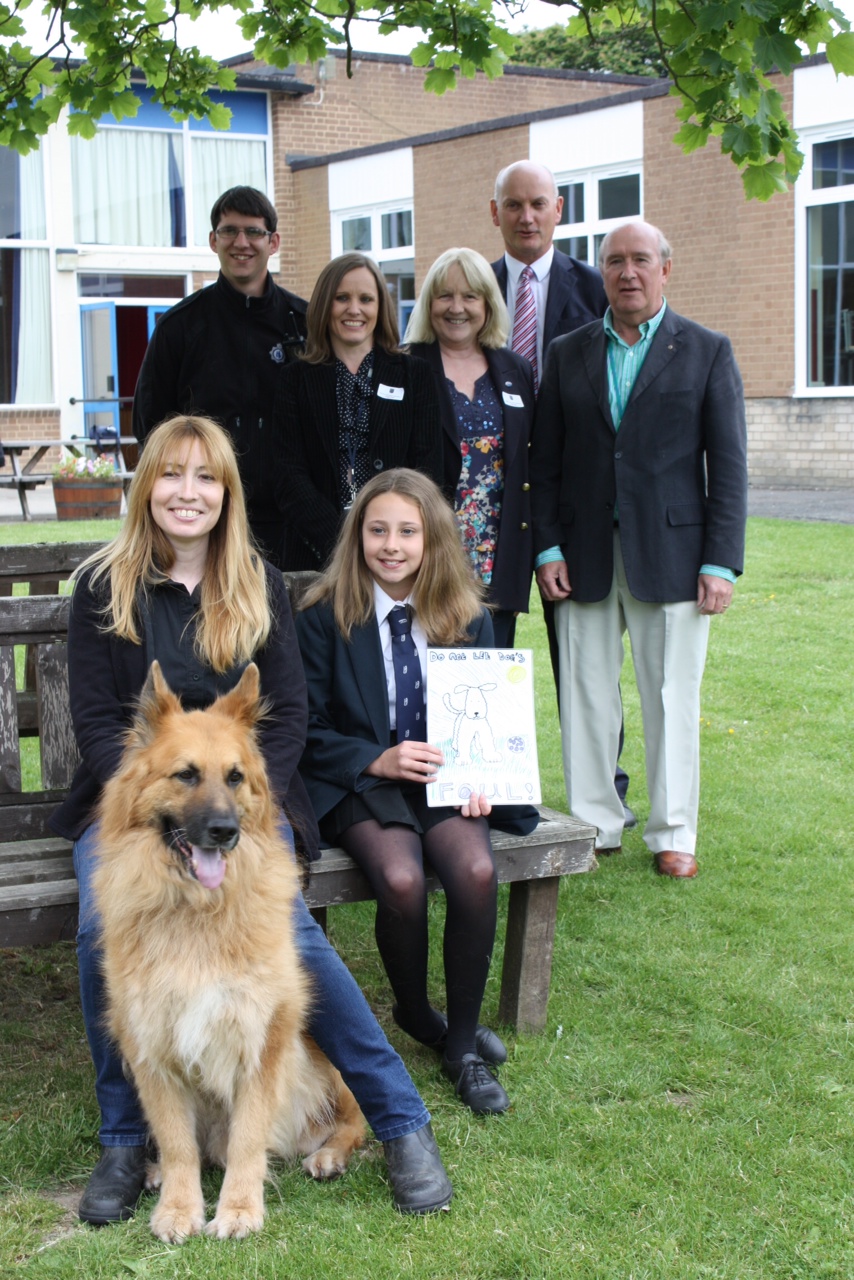 Positive improvements have been implemented thanks to successful partnership working between the Shipston and Stour Community Forum and young people in the district.
The Community Forum approached youngsters at Shipston High School and Youth Club back in March to find out what their priorities were for Shipston. The first initiative was to provide a shelter for young people which has since been implemented at the Skate Park and is already proving popular.
Second on the list was the persistent problem of dog fouling on the streets of the town, particularly around the high school and primary school. The Community Forum launched a poster competition to encourage owners to clean up after their pets.
Imogen Cross, aged 11, from Shipston High School was recently crowned winner of the competition with her football- themed 'No Fouling' poster. The poster will be printed and distributed in and around Shipston and the wider Stour area.
Stratford-on-Avon District Council's Dog Warden, Sophie Peacock, joined Councillor Mike Brain from Warwickshire County Council, PCSO Andy Steventon and Georgina Beaumont from Shipston Town Council, to present Imogen with her prizes. Imogen was also invited to the Community Forum meeting on the 11 June where she was presented with a framed certificate and copy of her winning poster.
All pupils who took part in the competition were presented with gingerbread men/dogs, courtesy of the local bakers in Shipston.
All local residents are encouraged to attend the Community Forum meetings which take place quarterly around the local area, with two meetings a year held in Shipston. The meetings provide an opportunity to discuss local issues with the police, county and district councils as well as voting on policing priorities for the Safer Neighbourhood Team.
For more information visit www.warwickshire.gov.uk or contact the Town Clerk.
Shipston's junior tennis players enjoy a successful season
Shipston Academy Aegon Team Tennis 2013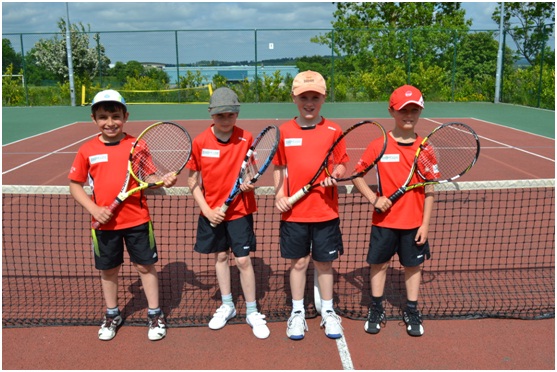 The Shipston Mini Red 8's and Under team have had a fantastic 2013 Summer Season. They played 4 matches in total, winning every one in convincing style, making them the outright winners of their league. A big well done to – Chloe Cavanagh, Jamie Smith, Rhys Bennett, Ben Gibson and Matt Steer -the commitment and dedication of the players and their families has been outstanding, together with some excellent tennis.
Everyone worked so hard and showed great teamwork throughout the season, which hugely contributed to their achievement and this deserving result.
Captain - Hannah Moore
The Shipston A 9 and Under Boys Team have also had a great season. They won all five of their group matches to top the Group, beating teams from Warwick Tennis Club, Kenilworth, Henley-in-Arden, Leamington, and Beechwood LTC. A big well done to the whole team – William Noyes, Jack Boden, Bernardo Fernandez, Josh Goodman, and Max Lloyd-Thomas – for putting in some great performances.
For Josh and Max it was their first experience of Orange competition so they did really well to record some good wins and William remained unbeaten throughout. I would also like to thank all of the parents for their support this summer.
Captain - Vicki Noyes
To find out more information about our Junior Tennis coaching programme, please contact Lucy Stevenson at admin@tennisolutions.co.uk.
Summer Tennis camps starting 29th July - 30th August. Check out www.shipstontennis.org.uk for course details
Local doctors in charity climb for Shipston Home Nursing
Right then all, it's time to get out your wallets and purses and dig deep for Shipston's latest charity effort.

When you've read the story, head over here to donate: http://www.justgiving.com/climbing-for-compassion

A group of doctors from the Shipston Medical Centre (Paul Daniel, Tim Marshall and David Williams) are planning to tackle the National Three Peaks Challenge to raise much needed funds for 'Shipston Home Nursing' - a fantastic local charity that provides palliative care for terminally ill patients within their own home.

A truley inspiring friend (Ben Lindon) has also joined them to raise funds for 'Brain Tumour Research'. Having been diagnosed with a rare brain tumour in March 2008 and receiving ongoing chemotherapy, he decided getting fit and raising money for good causes was the best way forward. Any donations for Brain Tumour Research can also be given via his page www.justgiving.com/Ben-Lindon

They are climbing the highest mountains of Scotland, England and Wales. 27 miles with a total ascent of 9,800 feet (then down again knees allowing!)

They aim to travel up to Scotland after work on Friday the 27th September and start bright and early on the Saturday morning, climbing Ben Nevis then drive to the Lake district and nip up and down Scafell Pike. After a few hours kip, pop down to Wales and have a look at the top of Snowden in time to drive home to be back at work for Monday. Sounds like a relaxed weekend away - Hmmm - better get training!

Donating through JustGiving is simple, fast and totally secure. Your details are safe with JustGiving – they'll never sell them on or send unwanted emails. Once you donate, they'll send your money directly to the charity. So it's the most efficient way to donate – saving time and cutting costs for the charity.

Interested in fishing, live music, pig roasts and summer games?
Shipston on Stour Angling Club - 3 Day Fishing Festival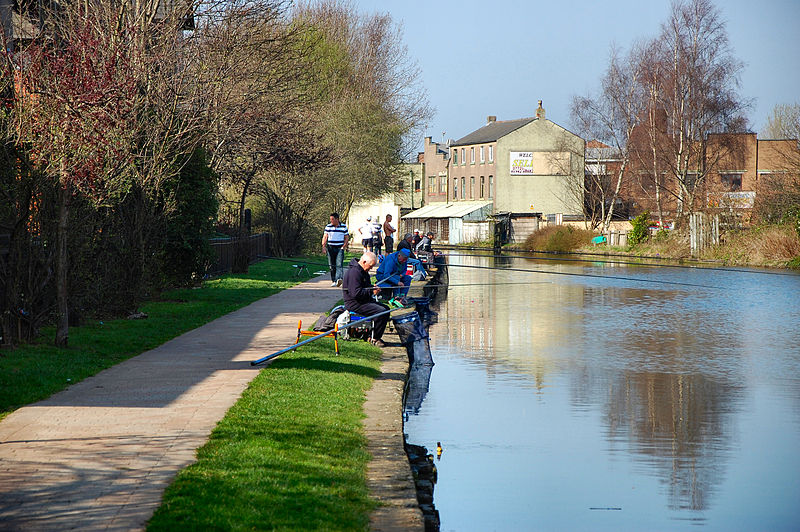 SHIPSTON ON STOUR AND DISTRICT ANGLING CLUB
3 DAY FISHING FESTIVAL
JULY 26TH, 27TH & 28TH
FESTIVAL CELEBRATING OUR 60TH YEAR
GOOD FISHING, GOOD COMPANY, GOOD TIME.
THE FESTIVAL, WHICH IS SPONSORED BY
BAIT-TECH, BAILEYS, BANBURY GUNSMITHS, EVESHAM DISCOUNT TACKLE, K&M TACKLE.
IS OPEN TO ALL ANGLERS.
BREAKFAST AT THE COACH & HORSES EACH MORNING
75 PEGS OVER THREE VENUES
HALFORD RIVER STOUR, HONINGTON RIVER STOUR, ASTON MAGNA CARP LAKE.
THREE DAY FESTIVAL TICKET £45 (£15 per day)
ANGLERS WILL FISH EACH VENUE OVER THE 3 DAYS
DAILY VENUE WINNERS (1, 2, 3 & SECTIONS)
OVERALL THREE DAY FESTIVAL WINNERS (1,2,3 plus many other prizes)
INTRODUCTION TO FISHING FOR JUNIOR ANGLERS SUNDAY 4TH August

FESTIVAL SPONSORS:-
BAIT-TECH, BAILEYS, BANBURY GUNSMITHS, EVESHAM DISCOUNT TACKLE, K&M TACKLE.
***** PLUS DURING THE AFTERNOON AND EVENING *****

SOMETHING FOR EVERYONE AT


SHIPSTON SPORTS CLUB
MUSIC & LIVE BANDS

Playing Friday 26th July Playing Saturday 27th July

Evesham's Inside Job

The Bad Boys Excellent Covers Band

Playing Sunday 28th July

ROLLING ROCK

The Good the Bad and the Elderly

PIG-ROAST & B-B-Q
AUNT-SALLY & WELLY WANGING
CASTING-COMPETITIONS
RAFFLE & TOMBOLA
STALLS & DISPLAYS

FREE ENTRY – EVERYONE WELCOME BRING THE KIDS ALONG
CALL MATCH SECRETARY ROB OAKEY ON 01608-662639
Kids' event in aid of Queens Avenue Play Area
Local business Calypso Kids and the Townsend Hall are running a fundraising event for the Queens Avenue Play Area on the 7th of July.
There will be two hours of free childrens' activities from 2-4:30pm as well as other family friendly stalls. Theyr're hoping there will be lots of tired parents after the last night of the Proms who fancy their little ones being entertained while they drink lots of tea and put money in the donation buckets!
The Queens Avenue Play Area was a derelict piece of ground off, unsurprisingly, Queens Avenue. A couple of years ago Transition Shipston asked local people to get involved in a fundraising drive to improve the facilities. Local resident Polly Taylor took on the challenge, and she has since raised over £50,000! Work has already started, with the land being cleared, and Transition Shipston have started a programme of planting, including fruit trees. Play equipment will go in later this summer.
Apart from donations from Orbit and SITA the effort has been supported by the Town Council to the tune of £10,000, and the County Council, via Councillor Chris Saint, gave £1000. We hope to provide the largest picnic/play area space in the Town. Another £30,000 is still needed so please support this event.
The Play Area is being supported as one of the Mayor's (Ronnie Murphy) charities this year.
Have a look at the poster below: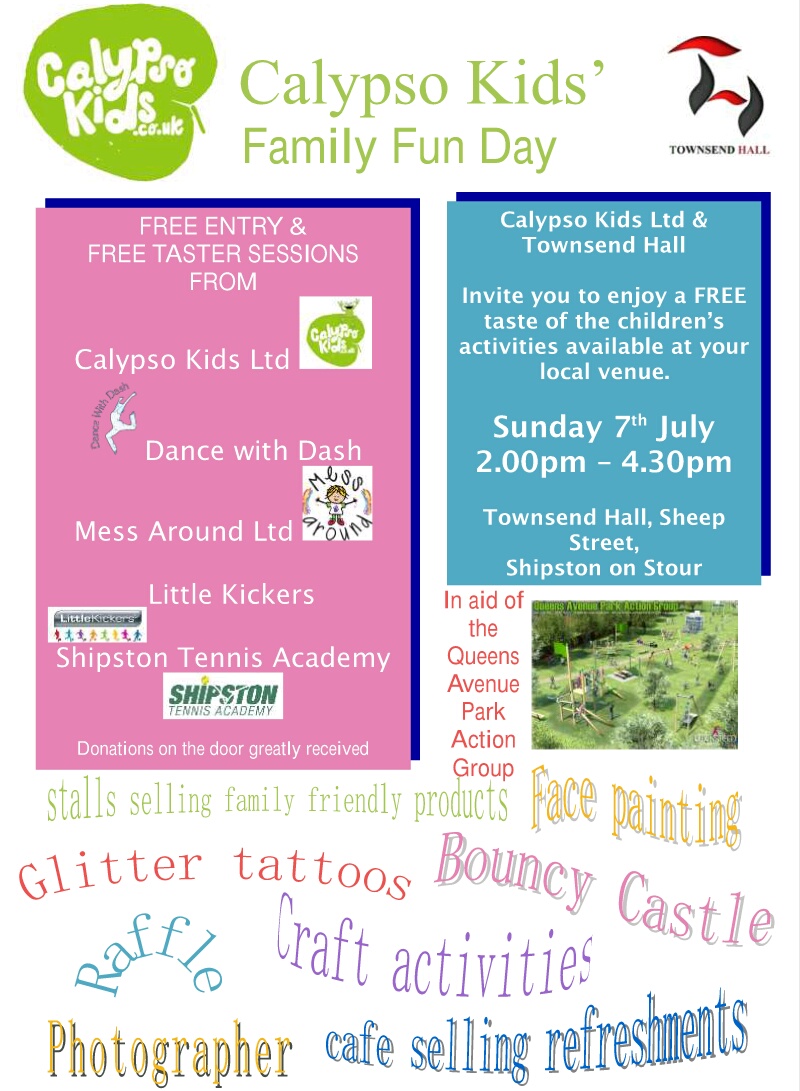 Citizens Advice Bureau
Shipston Outreach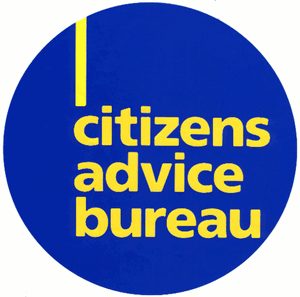 Stratford upon Avon and District Citizens Advice Bureau helps people to resolve their legal, money and other problems by providing information and advice, and by influencing policymakers. We are affiliated to the national organisation Citizens Advice whose aims are:
To provide the advice people need for the problems they face
To improve the policies and procedures that affect people's lives.
Our service is independent and provides free, confidential, impartial and independent advice and information to everyone in the community regardless of race, gender, disability, sexual orientation, nationality, religion or age. In all aspects of its work, the service recognises the positive value of diversity, promotes equality and challenges discrimination.
Shipston Citizens Advice Outreach Service
Stratford Citizens Advice Bureau has run an outreach service in Shipston for a number of years. This allows Shipston residents who are unable to make it into Stratford upon Avon to get face to face advice in their local town.
Since July 2012, the Citizens Advice Bureau outreach has been open every Monday morning in the old police station, New Clark House, on West Street.
For those unable to make it to New Clark House, a home visit service is also available.
Since July last year, the service has helped over 120 local residents by answering queries on a wide range of issues, from benefits to debt, housing to family relationships and consumer issues to employment queries.
Sue Green, bureau manager, is keen to encourage people to get help as soon as possible. She said "Approximately 50% of the people nationally will contact Citizens Advice for help at some point in their lifetime. The most important advice I can give is not to avoid the things that worry you. Asking for help isn't always easy, but when people share their difficulties with us, we are often above to make a real difference and improve the situation."
The service is available to everyone and is entirely free, confidential and impartial. If you would like some advice, contact the CAB team on 01789 200136 to book an appointment or a home visit. For 24 hour tips and advice, log on to www.adviceguide.org.uk.
Case Study
Shipston resident Mavis visited the outreach service for help with her benefits. She lives in rented accommodation with her son, Bob.
Mavis receives pension credit, but because Bob is self-employed they were receiving almost no help to pay for their rent.
The CAB adviser checked Mavis' entitlement and established that she should be receiving about £60 per week towards her rent. The adviser obtained all the necessary proofs of income for Mavis and Bob, and liaised with Stratford District Council (SDC).
Within a few days, SDC confirmed that Mavis was entitled to over £60 per week in housing benefit.
The adviser also discussed Mavis' disabilities with her, and although she decided not to claim at the moment, she is aware that she might soon be eligible for Attendance Allowance. She plans to return to the CAB for help with that in the future.
Students at Shipston High turn recyclable goods into animal hats for the production of Noye's Fludde
Students from Year 8 at Shipston High School were paired up to make the animals that go 'two by two' into Noah's Ark, on hats for the cast of this classical opera. Years 5 and 6 from Shipston Primary School will be able to wear these animal creations during the production of Noye's Fludde which will show at Townsend Hall this 28 and 29 June. Together with various groups in Shipston, the two schools have been involved in this community project to showcase the opera written by Benjamin Britten during the Proms.
Tickets for Noye's Fludde on Friday 28 June, 7.30pm, Saturday 29 June, 3pm and 6pm, priced at £7.50 (adults) and £1 (under 16 years of age), are available from R Clarke Electrical Services, 27 High Street, Shipston-On-Stour, tel: 01608 661394.
Community Sings and Swings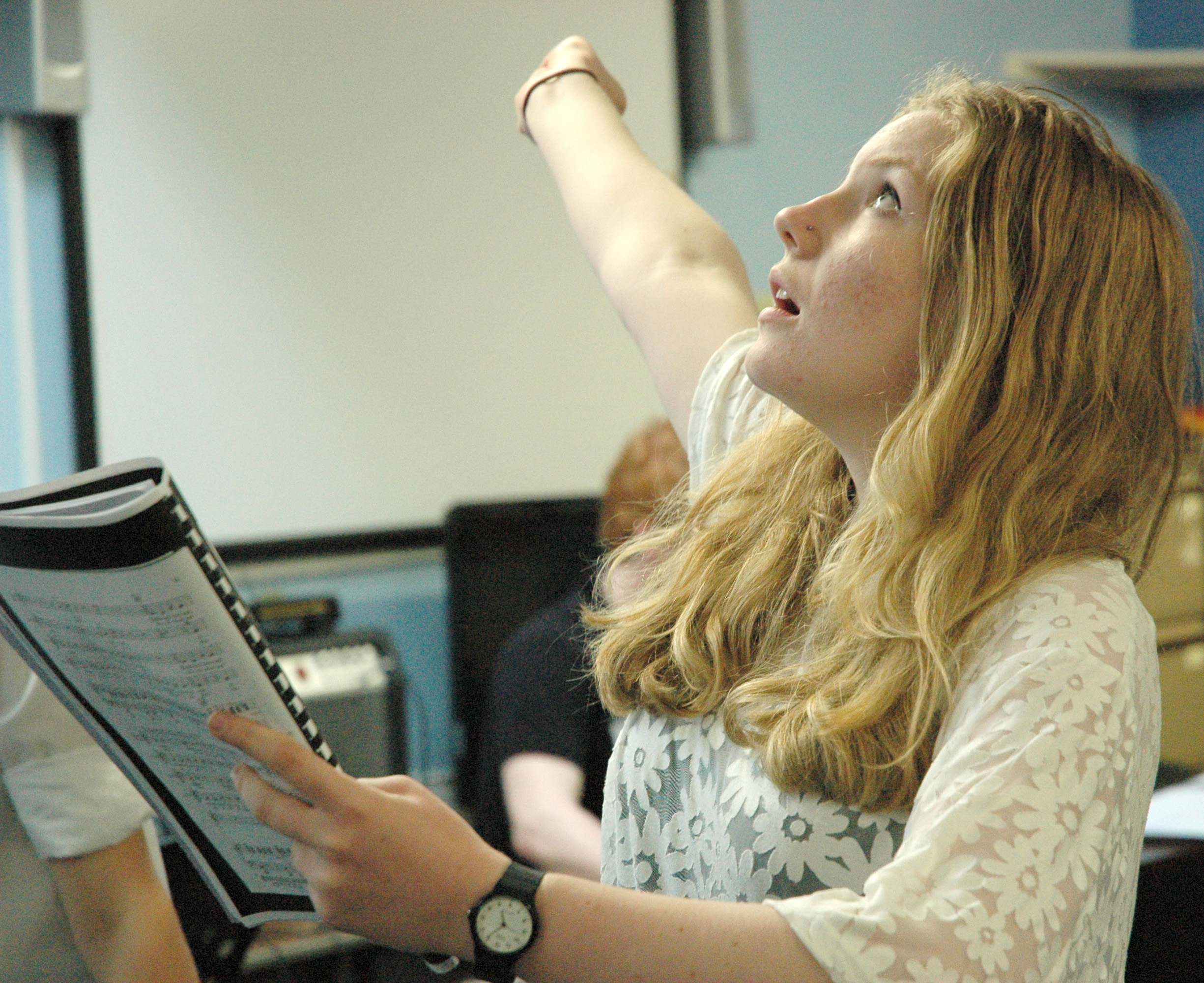 Martha Hayes of Shipston High School is pictured here in rehearsals for an ambitious co-production of a community opera.

Students from the school are among the cast performing with the Orchestra of the Swan for Benjamin Britten's community opera Noye's Fludde – Noah's Flood - which forms part of this year's Shipston Proms starting next week.
There will be three performances of the opera at Townsend Hall, Shipston, on Friday and Saturday 28th and 29th June. The work is part of celebrations to mark the 100th anniversary of the composer's birth.

Also staging the production is Shipston Music Society. Pupils from Shipston Primary School are also taking part, as well as the town's Amateur Dramatic Society, Shipston Town Council, Shipston Town Band, Cantamus, Community
Arts and individual local musicians.

Information on all the Proms events is on the website http://www.shipstonproms.org/ You can also follow Shipston Proms and Orchestra of the Swan on Facebook and Twitter.
Proms highlights also include Loyd Grossman and his band The New Forbidden at Townsend Hall next Friday, 21st June. Headline act on the Last Night of the Proms on 6th July will be the David Bowie tribute band 'Ultimate Bowie' plus the ukulele supergroup, Rinky Dinks.
Calling all gardening enthusiasts
Shipston in Bloom's annual gardening competition is almost upon us
Shipston in Bloom's annual gardening competition takes place next month, with all entries welcomed, be it for pots on patios or blooms in borders. Allotments and veg patches will also get their moment of glory, with town allotments being judged on the 1st July.
New to this year is the Children's Garden category to help encourage even the youngest members of the community to get stuck in.
Displays, except for Rear and Children's Gardens, must be viewable from the roadside. An entry form is required ONLY for Rear and Children's gardens. The form can be downloaded by clicking on the link below.
SIB Advert 2013.pdf (68.0 KiB)
X-Fest Returns to Shipston
Shipston Youth Club are running a fun, exciting and challenging activities day at the Youth Club and Shipston High School Playing Fields. Activities include: Skate Park, 6m Climbing Wall, Zorb Walkers, Quad Bikes and Laser Quest. Other items include Dance, drama and Graffiti workshops; model plane and car displays, sports challenges plus barbecue, and refreshments. Please download and display the poster below – don't miss it!
There will also be a BBQ raising money for DASH - Drugs Action Shipston - with Deputy Mayor Philip Vial trying out his culinary skills. Go a buy a burger off him for a good cause.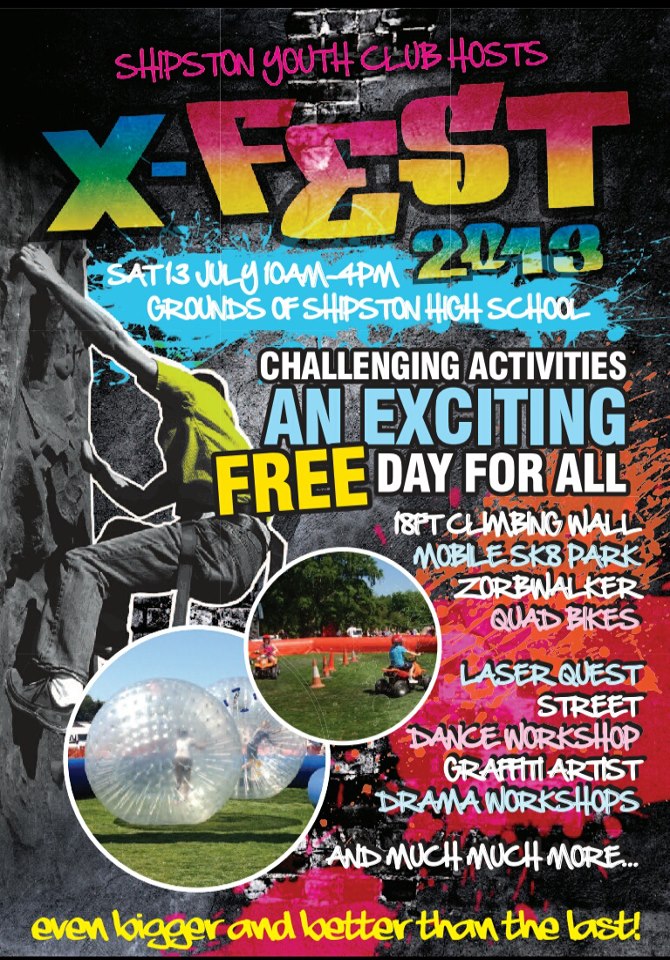 Two by Two - Orchestra of the Swan in Shipston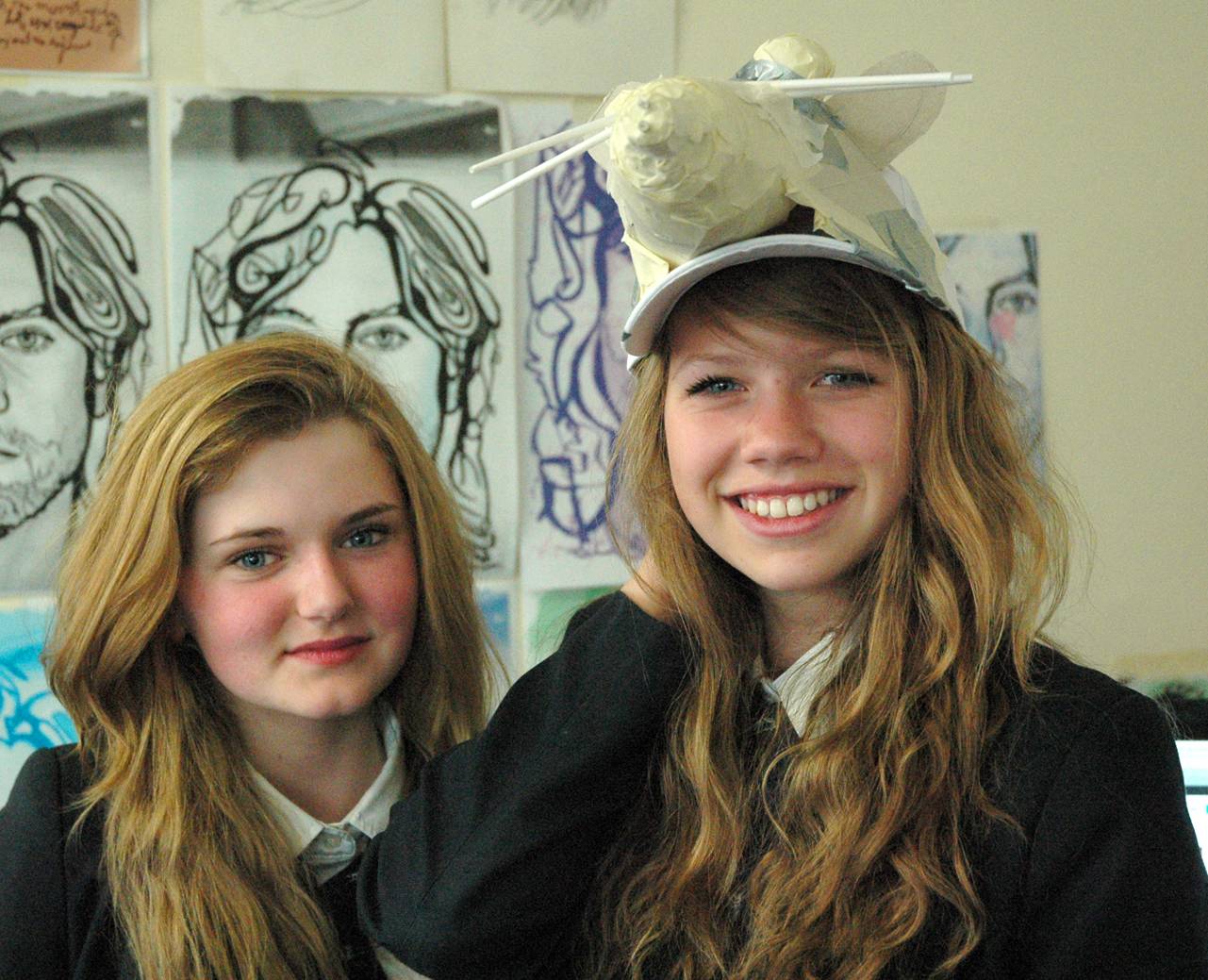 Students in year 8 at Shipston High School help prepare for the Shipston community production of Noye's Fludde which will be performed during Shipston Proms this summer.
The students put their current project on hold to help produce masks for this classic opera by Benjamin Britten. Year 8 have been working on modelling projects where they have all show excellent sculpting skills using recyclable materials such as cereal boxes, plastic bottles and yoghurt pots and were chosen to help produce props for those involved in the production at Shipston Primary School.
Each mask depicts the animals which were led, two by two, onto the ark by Noye, or Noah which you may be more familiar with, where they wait out the storm and for the dove to return with the olive branch.
Durning Shipston Proms 2013, three productions of this opera will be shown to celebrate the Britten Centenary; a celebration of the life and music of composer, Benjamin Britten, 1913 – 1976.
This classic production has been a wonderful project for Shipston, bringing together a number of groups from the local community where amateurs of all ages will perform amongst professionals. Participants include Shipston Primary and High Schools, Shipston Proms 2013, Orchestra of the Swan, the Amateur Dramatic Society, Shipston Town Council, the Town Band, Cantamus, the Music Society, Shipston Community Arts and individual local musicians.
Tickets for Noye's Fludde on Friday 28 June, 7.30pm, Saturday 29 June, 3pm and 6pm, priced at £7.50 (adults) and £1 (under 16 years of age), are available from R Clarke Electrical Services, 27 High Street, Shipston-On-Stour, tel: 01608 661394.
Midsummer Walk for Charity
For details: Call Mandy 0n 01608 663415 or email:info@smatrust.org