December 2013
Shipston's Community Responders Need Your Help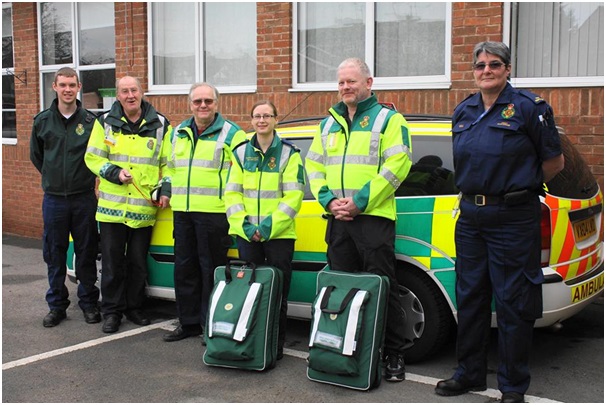 Shipston's Community First Responders respond to approximately 30 emergency callouts a month. They are usually the first on the scene, providing emergency care until an ambulance arrives.
Unfortunately the team's Community Response Car has finally given up and urgently needs replacing. The team is now in the process of looking for a new vehicle to use as a response car and needs your help to raise money to replace this vital community facility.
All support would be gratefully received. To request a fundraising tin or for more information on how to support Shipston's Community First Responders, please email ambulance1991@yahoo.co.uk
Shipston Town Council welcomes two new faces
Shipston Town Council is now back to full capacity following the election on 12 December 2013. The two successful candidates joining the council are Sheelagh Saunders and Martin Ferrier.
In what was the first contested town council election for some years, three candidates, Dan Scobie, Martin Ferrier and Shelagh Saunders campaigned to win votes ahead of the poll. With just two votes separating Martin Ferrier and Dan Scobie, it was a close-run contest in which just under 20% of the electorate voted.
Sheelagh Saunders is Shipston born and bred and has lived in the district most of her life. Sheelagh runs the Black Horse Inn, Horseshoe Inn and The George in Lower Brailes. On her election, Sheelagh said, "I am very much looking forward to representing the residents of Shipston and looking after the interests of our very special little town.
Martin Ferrier retired to Shipston with his wife in 2011. An experienced IT consultant, Martin is also a keen geneaologist. Commenting on his new role, Martin said, "my aim as councillor will be to work for sustainable growth in Shipston." The new councillors will attend their first full council meeting on Monday 13 January 2014 where they will get an insight into the work ahead.
Mayor, Ronnie Murphy, said "On behalf of councillors and staff at Shipston Town Council, I would like to welcome both Martin and Sheelagh to our team. I am confident they will bring more ideas and enthusiasm to the table and will help ensure the views of residents across the town are heard. "It is great news for Shipston that we are back to full strength on the council and I look forward to us all developing a productive working relationship going forward," she added.
Victorian Evening Attracts Record Crowds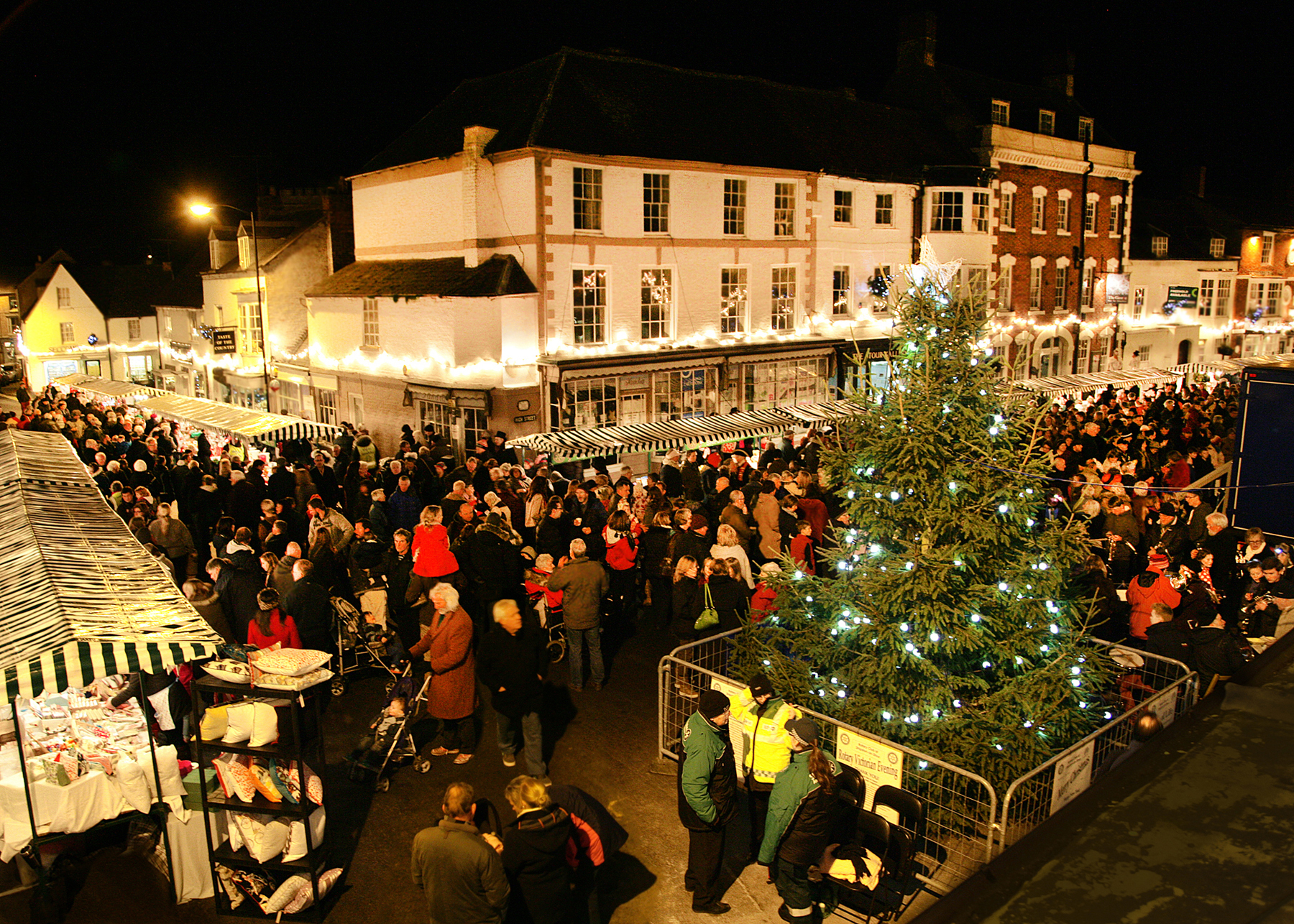 Residents and visitors flocked to the Shipston Victorian Evening in their hundreds on the 6th December. The record attendance helped ensure the event was the most successful to date, with many charities raising important funds through their stalls on the night.
The event began with carol singing by Shipston Primary School pupils to get everyone in the festive mood. Conk the Clown then joined Mayor, Ronnie Murphy, to officially open the event and switch on the Christmas lights. With the town bathing in the glow of the Tree of Life, Father Christmas made his promised appearance and was followed through the town to his new grotto, where children queued to share their Christmas wishes.
Fire-eaters, stilt walkers, Shipston Town Band and a local Ukulele band, provided entertainment for all throughout the evening. Stalls offered everything from Christmas present ideas to food and drink – although stallholders clearly underestimated Shipston's love of mulled wine, with every drop sold well before the evening had ended!
Shipston's independent retailers supported the event with many shops open late and most taking part in the annual 'Best Dressed Window' competition. This year's winner was Rightons Butchers, with The Lavender Basket coming second and The Katherine House Hospice, third.
John Round, President of Shipston Rotary, said, "we are thrilled with how well the Victorian Evening went this year. I would like to thank all those who supported the event, particularly the entertainers and stallholders who helped ensure there was plenty for visitors to see and do on the night, and the Rotarians who made it all happen. We are delighted to have raised so much for Rotary charities and have heard positive reports from other local charities who were also able to raise funds through the event."
Photo by Charlotte Wright
Town Council Precept Frozen at Current Level
Shipston Town Council has voted to freeze its precept for 2014-15 at £206,000, the same level set for the current financial year. This is likely to represent a modest saving for residents as the number of households paying council tax in the town has increased.
Thanks to careful financial management and planning, the town council has been able to make some savings, allowing it to continue to support local community groups and activities. Mayor, Ronnie Murphy, said, "I'm delighted we have been able to avoid a rise in our precept while still being able to deliver a high standard of local services and providing community groups with the support they need."
Christmas shopping online supports Shipston Home Nursing
Dear All,
We are now registered with two online fundraising sites, they are The GivingMachine and Easyfundraising. Both are simple to use and link to hundreds of retailers to suit every need this Christmas.
Please do what you can to help us in this new venture!
Many thanks
All at SHN
1. Follow the link below to The GivingMachine, create an account and choose SHN as your nominated charity then choose a retailer to go shopping with – it's as simple as that. thegivingmachine
2. Easyfundraising,simply click on the link and follow the instructions. easyfundraising
Make your Christmas Wish for Shipston
Shipston's Neighbourhood Plan gets into the Victorian Christmas Spirit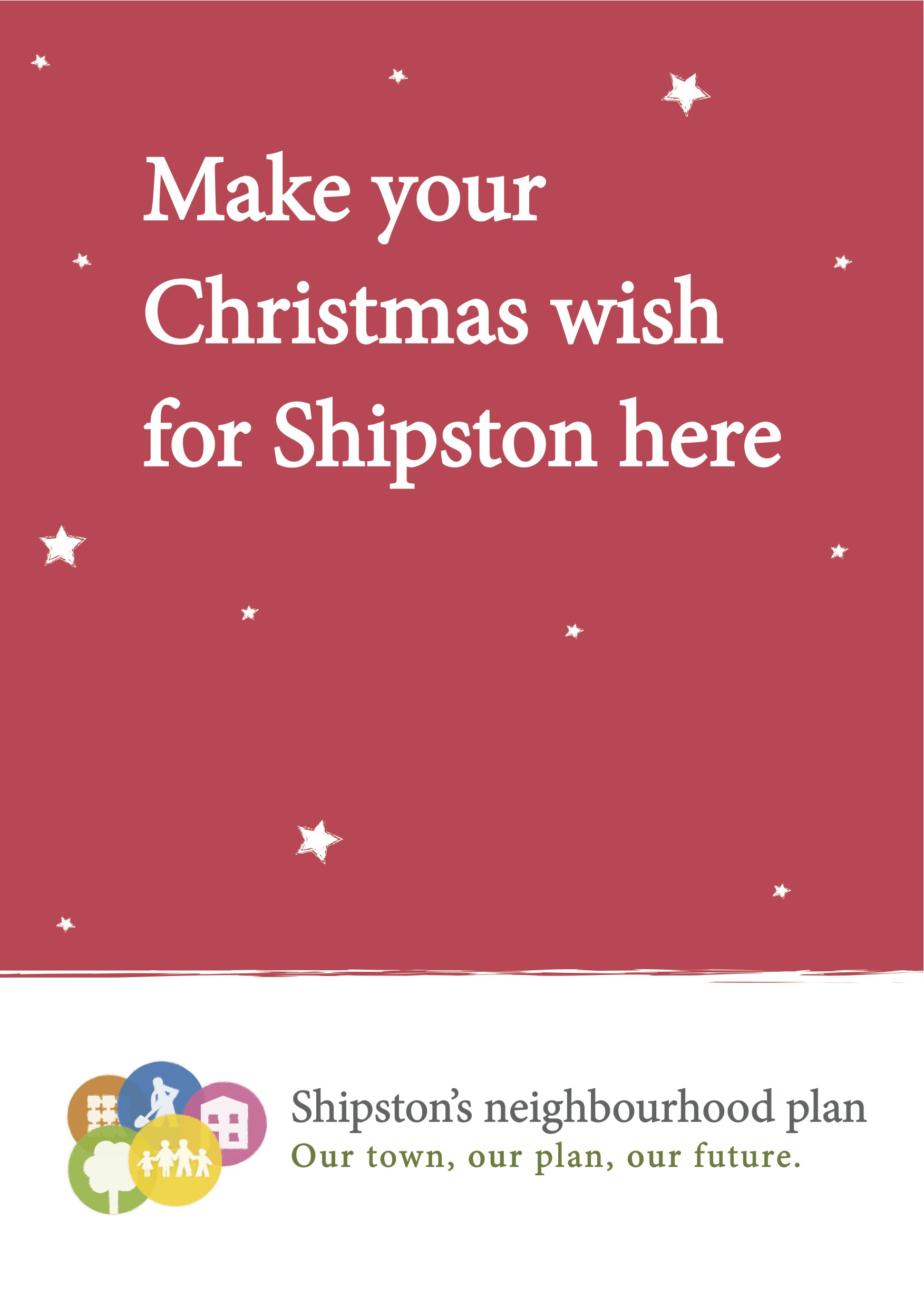 Shipston's Neighbourhood Plan team will be encouraging residents to 'make a Christmas wish for Shipston' at the Victorian Evening as part of a campaign to raise awareness of and encourage involvement in the Neighbourhood Plan.
At the Neighbourhood Plan stall at the Shipston Rotary Victorian Evening on 6th December, residents will be invited to post their Christmas wishes for Shipston in a special Neighbourhood Plan postbox, while getting up to speed on the themes that have emerged from public consultation to date. To help incentivise a steady flow of ideas, the team will be selling homemade mulled wine and mince pies in aid of Rotary charities.
In keeping with the Victorian theme, the Neighbourhood Plan team has put together a display charting some of Shipston's history and how the town might develop as themes for the plan emerge. As well as viewing the display at the Victorian Evening, the banners will be on show throughout the festive period in the window of the former Sandra's dress shop.
Town councillor and Neighbourhood Plan Steering Committee member, Ian Cooper, said "we are grateful for the feedback the public has given so far to help inform the plan but there is plenty of scope for more input. Our window display and stall at the Victorian evening are designed to remind people that the plan is progressing and encourage further involvement so while you munch on a mince pie, don't forget to make your Christmas wish for Shipston too."
Shipston's Victorian Evening is open from 6pm to 8pm in the town centre. The Neighbourhood Plan stall will be positioned outside the former Sandra's shop - please pop by and say hello.
COMMUNITY TRANSPORT PROVIDER SHIPSTON LINK EXPANDS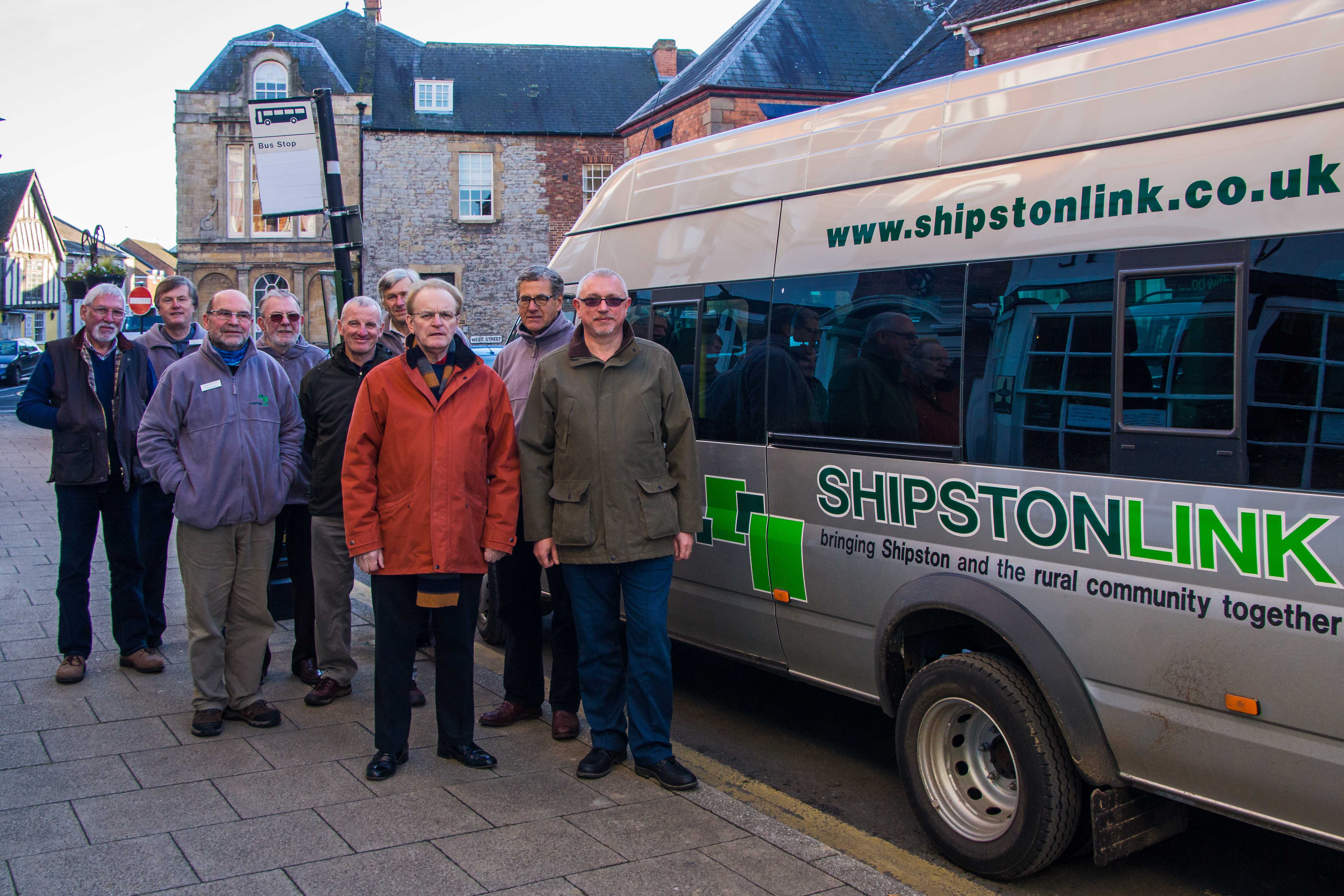 Shipston Link, the all volunteer charity which provides bus services to Shipston on Stour and surrounding villages, has taken delivery of a new second bus to enhance service reliability and develop its private hire service to community groups.
"No 2", the new acquisition, is a brand new 17 seater Ford Transit. It will join a 17 seater Peugeot Boxer disability adapted mini bus in offering cost effective, eco friendly services to those who don't, don't want to or are no longer able to drive.
The two buses are shown in the attached photos at the recent inauguration ceremony in the Market Square at Shipston led by the Deputy Mayor of Shipston, Councillor Philip Vial.
Deputy Mayor Philip Vial said "The Shipston Link is an important part of our community and I am delighted to see this expansion. The Link is a tremendous volunteering opportunity to provide real assistance to others"
Link Chairman Malcolm Temple said " This is a major step forward which will add to the reliability of our service. It will also enable expansion of our private hire service which offers cost effective personal transport facilities to small community groups. We have already taken parties to the Memorial at Airewas, Highgrove, The American Museum at Bath and the Westonbirt Arboretum. Please visit our web site."
The Link is always seeking new volunteer drivers with full training given.
Background
The Link has now been operating for over 25 years and provides bus services from many of the surrounding villages into Shipston Town Square and the Shipston Medical Centre most days of the week with regular trips to Banbury, Moreton in Marsh and Chipping Norton.
It is supported by grants from Warwickshire, Oxfordshire and Gloucestershire County Councils.
Contact for further info is Peter Banton, Company Secretary - 01386 593446