May 2013
Loyd's Recipe for Shipston Proms 2013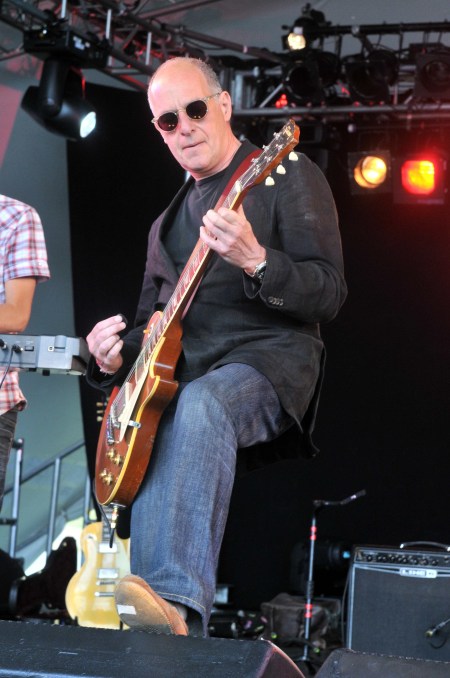 Food expert, TV presenter and punk musician, Loyd Grossman, will hit the stage at this year's Shipston Proms.
Appearing on Friday 21st June at the Townsend Hall, the man behind the best selling jars of pasta and curry sauces is one of the highlights for Shipston Proms, now in its 15th year. He will be leading his band, The New Forbidden, which has played Glastonbury and the London circuit. Tickets cost just £5.
Tim Porter, chairman of the Shipston Proms organising committee, said "We have a great line-up this year, together with our trademark wide range of music to appeal to everyone – jazz, blues, rock, pop, classical and choral music, plus our school music workshops."
This year's Fame Contest will be held on the first Saturday, 22nd June again at Townsend Hall. It is open to solo singers and duos, and groups of three or more (aged ten and over) so now is the time to start rehearsing!
The first event in the Shipston Proms 2013 programme will be Clare Teal with the Midland Jazz Orchestra at Townsend Hall on Thursday 20th June. The full programme is on the website www.shipstonproms.org, and you can also follow the Proms on Facebook and Twitter.
Shipston Proms 2013

Jazz, blues, folk, rock and classical performers will be amongst the acts that are due to appear in our two week Shipston Proms music festival 2013.

The Shipston Proms aims to cater for all tastes and this year will be no different with an eclectic mix of artists, both local performers and world renowned talents.
You can find more details on the Proms, including the famed Last Night of the Proms, at the website here.
Shipston Medical Centre Patient Participation Meeting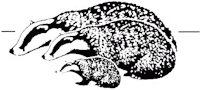 Shipston Medical Centre would like to invite all members of the community to its annual patient meeting, which is taking place on Wednesday 12th June 2013 at Shipston Primary School, starting at 7pm.
Dr Paul Daniel will be giving an overview of the changes that have been made at the Ellen Badger Hospital to improve the care provided and increase the range of services available.
Additionally the practice will be discussing how patients can access their GP and other services and how patients can become more involved in decisions about the service.
The Medical Centre welcomes feedback so please come along and share your views.
Have your say on the Neighbourhood Plan
Visit the Neighbourhood Plan stall at Shipston's Wool Fair - 27th May 2013

Speak up for your town! Whatever your likes, dislikes and wishlist for Shipston may be, your views are wanted to help inform Shipston's Neighbourhood Plan.
Head down to Shipston High Street on the 27th May to enjoy the delights of the annual Wool Fair, and while you're there, pop into the Neighbourhood Plan marquee to add your comments to our 'graffitti wall' and find out more about the Neighbourhood Plan.
Don't miss the chance to have your say on the vision for Shipston - and involve the whole family. They'll be a quick quiz for kids to fill in as well as the opportunity to find out how you can take part in the plan's development.
So don't be Sheepish - head down to the Wool Fair and have your say on Shipston's future.
Community Garden Open Afternoon
26th May 2013

Transition Shipston is holding an open afternoon at the Darlingscote Road Community Garden on Sunday 26

th

May from 3.00 onwards with refreshments at 4.30 –

all welcome

.
Anyone interested helping with the newly acquired community chickens can find out what is involved in joining the chicken group. The chickens were "rescued" from a chicken farm. They are starting to get used to more freedom, grow their feathers back and lay eggs. We are renovating some more old chicken pens and hoping to increase the number of chickens soon.
There are also small veg plots available for anyone interested in starting to grow their own vegetables. Help is needed in improving paths and fox-proofing fences.
Come and join in... learn new skills... grow fresh veg... share the eggs... meet new people.
Contact: Mike Ashton, locostashton@googlemail.com
Cllr Ronnie Murphy takes over as Shipston's Town Mayor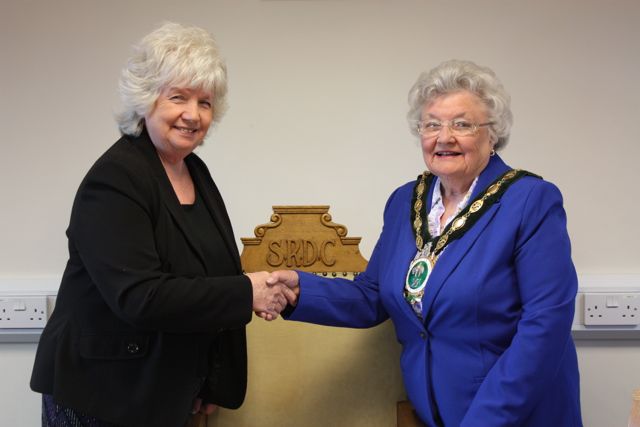 Councillor Ronnie Murphy was unanimously elected Town Mayor at the Annual General Meeting of the Town Council in May 2013.
On accepting the chain of office from outgoing Mayor, Fay Ivens, Ronnie said, "It is a privilege to be appointed Town Mayor and I shall wear this chain with pride. I would like to thank Fay Ivens for all her hard work during her mayoral year – she has set a fine example".
All councillors thanked Fay Ivens for her tireless efforts to promote Shipston over the past twelve months.
Although not present at the meeting, councillor Philip Vial was unanimously elected deputy Mayor and will presented with his deputy medal of office at the July meeting.
A review of the working groups has resulted in a few changes, including Melanie Trapp joining planning in place of Alan Noyce, Brian Healey joining General Purposes and Adrian Jelf joining Emergency Planning.