February 2013
CSW Broadband Project Gets Results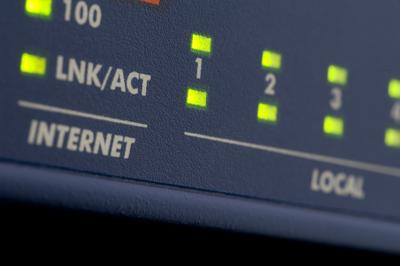 A project that aims to improve broadband across Warwickshire has made improvements in some areas before a penny of the project budget is even spent. CSW Broadband has been gathering information from communities about the broadband challenges that they face and where the local infrastructure, such as communications cabinets, are located. As a result of the information received the project has been able to convince BT to upgrade cabinets at Coton Park in Rugby and at Warwick Gates so that those communities are now able to access superfast broadband. Furthermore, as a result of information received from parishes around the county a further 45,000 properties are now to be included in the commercial broadband roll-out, meaning that the project funds can be utilised to help more communities in harder to reach areas.

Looking ahead, the contract should be awarded in May of this year, and then the work can start on the design of the network. The solution chosen will depend to a large extent on which bidder is successful as they use different technologies, but in any event roll-out should start this year and is due for completion by 2015. CSW Broadband still needs businesses, individuals and community champions to engage with the project. There are areas where the levels of survey returns are quite low. This may be because there is little demand for faster broadband, or it may simply be that everyone is assuming that someone else is taking action. It will be easier to justify investing in those areas that show a high level of demand than in those were there appears to be little requirement.

This has been evidenced by the fact that it is those areas that have been most active in completing the surveys that have now been included in the commercial roll-out. For more information about the project, including maps showing where surveys have been completed and the surveys themselves, please visit http://www.cswbroadband.org.uk/
Fosse Way crash injures five
A Pensioner suffered crush injuries after a collision between three cars and a lorry in Shipston this morning. The crash occurred at the junction of the A429 and Darlingscote Road around 9.40am and five people were injured.
Two ambulances, the Midlands Air Ambulance from Strensham and the Derbyshire, Leicestershire and Rutland Air Ambulance all attended the scene. Area Manager, Martyn Scott, said: "Crews arrived to find three cars and a lorry that had been in a significant collision. "The man driving one car, believed to be in his 60's, suffered crush injuries to his lower legs and also head, face and pelvic injuries. "He was cared for by an off duty paramedic who stopped to help.

The man was trapped in his vehicle for around an hour and was treated at the scene before he was airlifted to University Hospital where a trauma team were on standby." Another car involved in the collision was found on its side in a ditch with the driver – a man in his 40's – already out of the vehicle. He was treated for serious chest injuries and was taken by ambulance to hospital for further treatment. Two men and a woman travelling in the third car received treatment at the scene for minor injuries but did not require hospital treatment. The lorry driver was uninjured in the crash.
New CAT system being put to good use
Not long after its installation, the new CAT (Customer Access Terminal) is being put to good use in New Clark House. You can see in this picture the systems first user, Mr Olsson, who is a Shipston resident and used the system to apply for a parking permit.