November 2023
Christmas comes to Shipston!

The Victorian evening, the Tree of Life, the Christmas church and carol services.
It's all coming to Shipston as the town gears up for a season of festive cheer.
Wishing everyone a very merry Christmas!
Will our fire station be downgraded?
Shipston fire station may be downgraded from an on-call station to a 'surge' station under new proposals.
The town's station currently has seven on-call firefighters – trained firefighters who have other jobs. Warwickshire Fire and Rescue's new 'Resourcing to Risk' proposals would mean that while an appliance would continue to be kept at the station, the on-call fire service would be replaced with a surge service, with teams 'available for recall in the event of significant incidents or periods of high demand.' The plans would affect six stations in the county and have been criticised by the FRSA, the firefighters' union. The public can have their say during a three-month public consultation due to begin in December.
Help tell our Ellen Badger Hospital story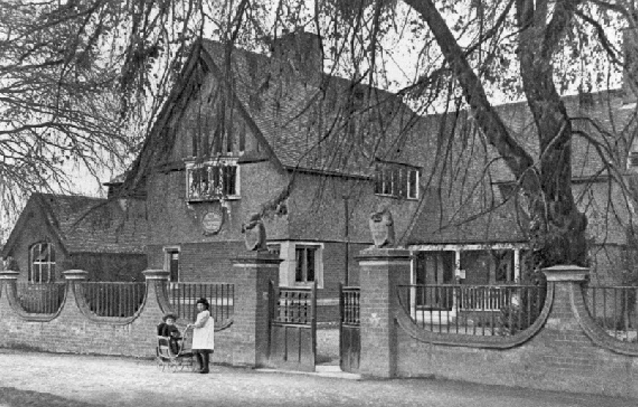 The Ellen Badger Hospital has been an important and cherished part of our community for over 130 years. This is why it was chosen as the next exhibition for our Shipston Museum to tell its story by recognising and celebrating its past – a move welcomed by its League of Friends who have always taken such an interest in its past and future.
As Rebecca Ashley explains: 'Undergoing such huge changes, its past life needs to be documented – it was always a landmark on entering the town.' Rebecca and her mother Jo Ashley are on the team researching and designing the display for the Museum opening next Easter.
Stephen Hartley has also been digging deep into old Stratford Herald newspapers to find that the idea for a Shipston Cottage Hospital began in the 1890s when the local people collected money for it to be built– so it was truly a community effort. A later large endowment from Richard Badger was recognised by naming the hospital, opened in 1896, in loving memory of his wife Ellen.
Since then, many local people have entered and left the world there – and been treated for a variety of ailments. And we must not forget that in its early days there was no NHS, so its foundation saved many lives. The building itself has now gone but many artifacts have been preserved, for example the portraits and stone badgers which are being restored.
Curating an exhibition like this can be a challenge: among all the documentation and archives, what to choose for a display to tell the story? It's a huge task. Asked how long the last Shipston Museum exhibition on public houses took to develop, Martin Russell pauses to work this out: 'Most of the time in the basic research – a couple of months – then a few weeks on the photograph/display.'
So there is quite a task for the hospital exhibition team in the months ahead. And they are asking for your help. It is the people who knew and loved the Ellen Badger who can help tell its story in human terms. If you have any memories to share – tales or pictures, the team wants to hear from you: did you or relatives work there? Did the Badger care for you or family? One special occasion was when Diana Princess of Wales opened a new wing in 1982 – a while ago now, but there may be memories of that historic moment.
Cornmill Meadows Official Opening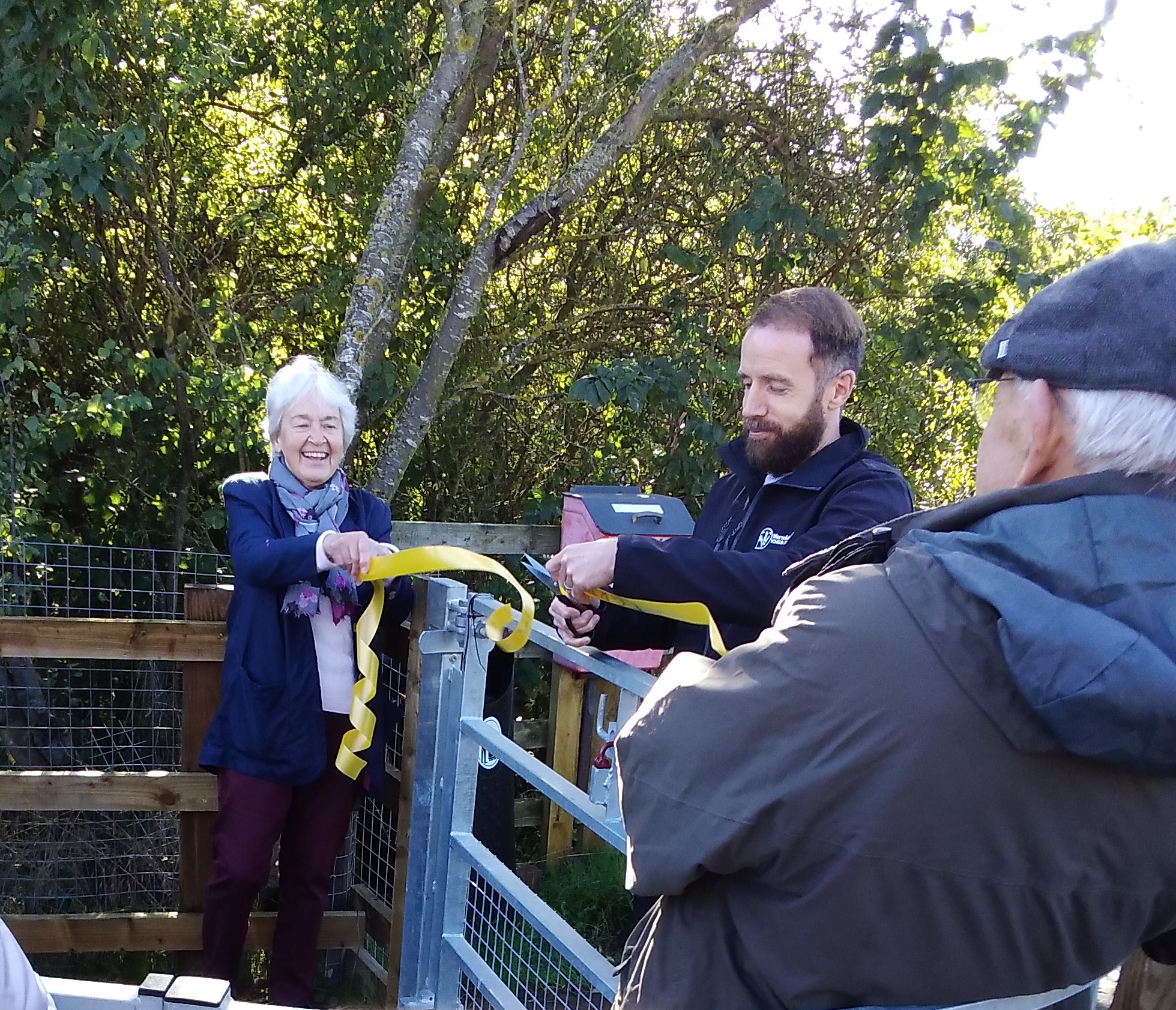 On a beautiful sunny, autumn morning, a group of supporters and friends gathered at the entrance to Cornmill Meadows with Ian Jelley, a director of Warwickshire Wildlife Trust, to declare the official opening of the Meadows.
The Meadows were donated by a local family to the Town Council, for the enjoyment of Shipstonians and visitors.
The area has been declared a Local Wildlife Site, and, over time, we hope to develop a wildflower meadow, a community orchard, a bug hotel and a new area of woodland, amongst other activities which will increase the biodiversity of the area.
Afterwards, people gathered in New Clark House for refreshments and an opportunity to see a display of photographs showing some of the activities that have been taking place at Cornmill Meadows.
Many thanks to all our supporters who are helping care for the Meadows. In order to progress our plans, lots of help will be needed. If anyone is interested in getting involved, please contact John Dinnie or Hilary Kelly at Shipston Town Council.
Remembrance Parade 2023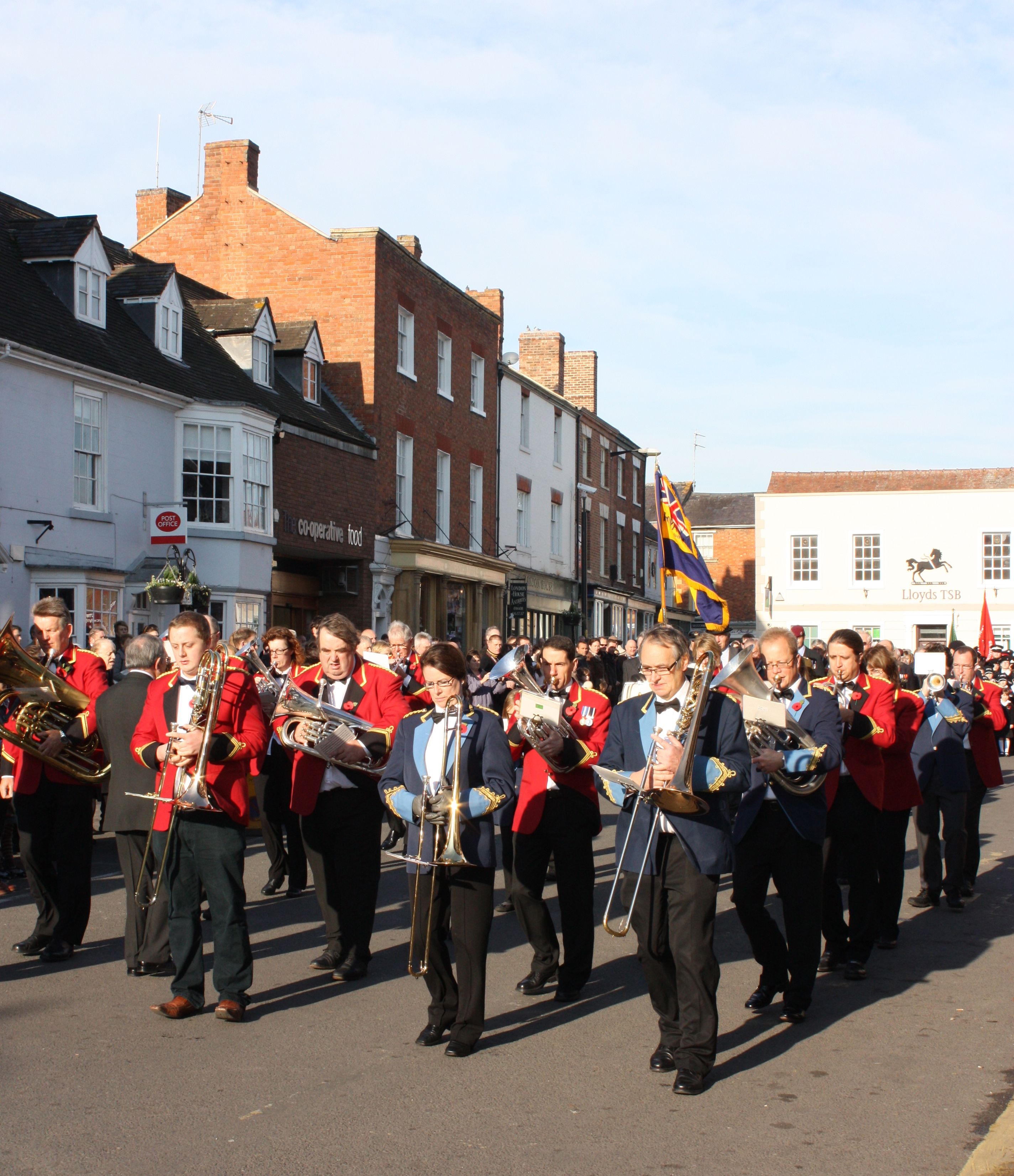 This year's Remembrance Sunday is 12th November. The Royal British Legion (RBL) has been working closely with the Town Council, Police, Lions, St Edmund's and the Town Band and Bellringers and plans are being finalised for the Remembrance Sunday parade and service at St Edmunds.
Parade participants and spectators are invited to assemble in the High Street from 10am in preparation for the parade, led by the Town Band, moving off promptly at 10.45am.
Following continued positive feedback about the recent changes in format, we will again be laying the wreaths, reading the names of the Fallen and undertaking the Two Minute Silence in Church Street in front of the War Memorial.
The members of the parade and those members of the public wishing to, will enter St Edmunds for the remainder of the Service. For those who are unable to attend in person we will be streaming the indoor Service online and will share details in advance.
At the end of the Church service the parade will reform, and, led by the Town Band, return to Church Street, which is closed for the duration. Following fall out, all are welcome to join the RBL in The George.
Please watch out for more details on social media and also on the Noticeboard in The Bury. Please do also share this information with friends who are not on social media.
Armistice Day will be observed on Saturday 11th November with to-minutes silence in the High Street outside The George at 11.00am.
Rotary Tree of Life
Each December the Tree of Life stands proudly in the centre of Shipston, its white lights glowing symbols of love and hope in memory of loved ones who will not be with us at this special time of the year.
If you would like a friend or relative to be remembered, you can sponsor a light by making a donation (£5 min), knowing that every name will be entered into the Book of Remembrance.
Every contribution will be donated to Rotary charities and good causes.
The Tree of Life will be illuminated at the Rotary Victorian Evening on 1st December.
Sponsor forms are available in local shops, banks, library, and post office or from Avryl Thompson Tel 01789 740047.