November 2020
Remembrance Sunday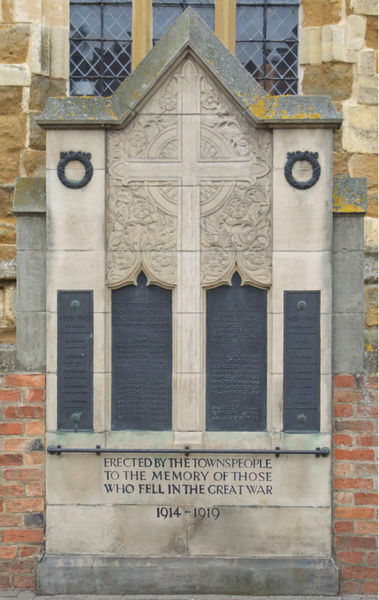 This is a joint message sent on behalf of Shipston Town Council, St Edmund's Church and the Royal British Legion.
Remembrance Sunday will sadly be very different this year, even more so than we thought even just a week ago.
There will be no parade and following our return to lockdown, the Remembrance Service in Church can have present only those leading the service and reading the names of the Fallen.
It is planned that the Service will be streamed on the Shipston Notice Board Facebook page and this will be your best way of participating. We also encourage you to stand on your doorstep at 11.00 to mark the Two Minutes Silence.
Whilst this is a very difficult message, especially in a Town where Remembrance is so well supported, please do not turn up at the Church / War Memorial. The road is not being closed and there is not room for even a handful of people to socially distance and remain safe.
A bell will toll before the Service. After the reading of the names, The Last Post will sound, the Two Minute Silence will be marked and then Reveille sound. A bell will then toll again after the Service.
The Community Groups that usually lay a wreath as part of the parade have an opportunity for representatives to still lay their wreath in line with the latest laws/guidance in a rota throughout the morning.
At 11am on 11th November - Armistice Day - the Mayor and Deputy Mayor will lay the final wreath at the War Memorial followed by The Last Post, the Two Minute Silence and Reveille.
Again, this is a difficult message, but if you are not actually participating, please don't attend.
Wherever you are at 11.00 on both Remembrance Sunday or Armistice Day, please make time to remember the Fallen and do so safely.