March 2021
Shipston Rotary award over £2,600 to good causes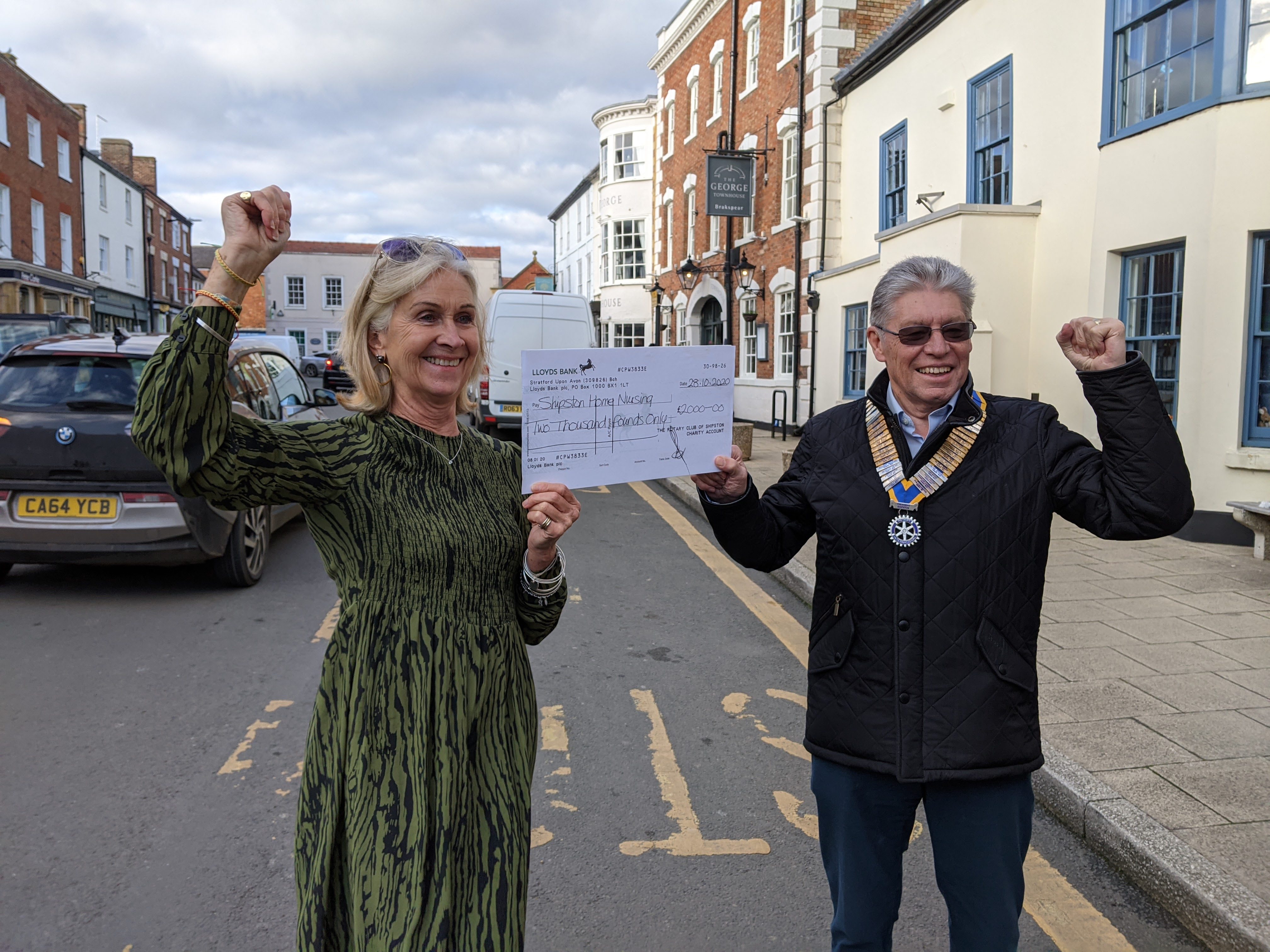 Recently Shipston Rotary have made a further £2,000 donation to Shipston Home Nursing (Right: Rebecca Mawle, Head of Community Nursing at Shipston Home Nursing with Rotary president Stuart Mclean). In addition, the funds raised from the Tree of Life (£632.20) have been presented to Acorn's Children's Hospice.
N.B St Edmunds church is closed at present, however, the Book of Life will be there when it reopens.
On-street electric vehicle chargers proposed for Shipston
During the February Town Council meeting, Councillors discussed a proposal from Warwickshire County Council to apply for grant funding to install electric vehicle charging facilities on the High Street and/or Sheep Street. In either location, four dual-headed charging points would allow for up to eight vehicles to be charged at once.
The maintenance costs of the charging points would be borne by the operator and Warwickshire County Council would receive a 5% revenue share. Following the initial three year contract, the County Council would have the opportunity to renew for 12 months on two occasions, before going to a competitive re-tender.
While some concerns were expressed about vehicles occupying parking spaces for an extended period, it was felt that on balance this was a great opportunity for the town and both schemes should be supported, with a preference for the High Street if funding was only available for a single location. Councillors were particularly keen to explore future grant opportunities for off-street charging provision as it was felt this would be the most beneficial solution. The Planning Committee will review the proposals and report back.
Census 2021 – Sunday 21st March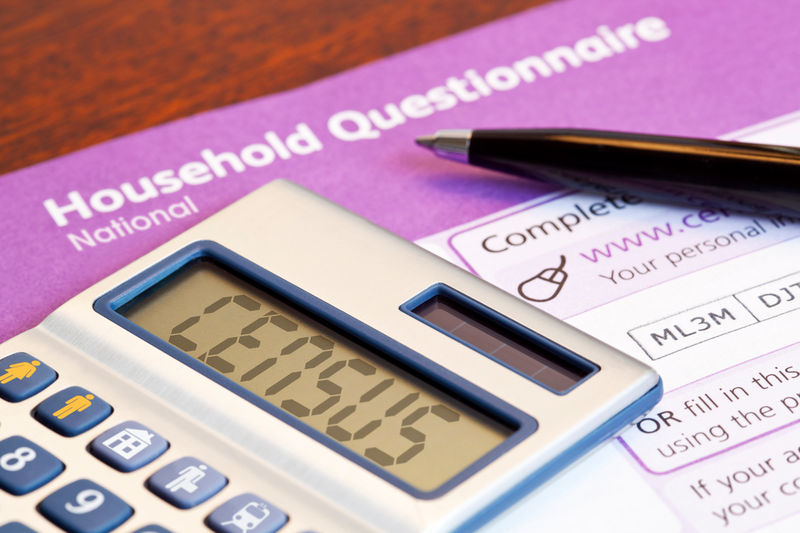 Understanding the needs of the nation helps everyone from central government to local organisations, such as councils and health authorities, plan and fund public services across England and Wales. Census outputs inform where public funding is spent on services like transport, education and health.
Information from the Census makes a difference to the life of every single person in Warwickshire as Census data is used to plan things as diverse as maternity services, apprenticeship schemes, new bike lanes and nursery spaces.
Privacy is also respected throughout the process. All data is made anonymous and personal information is locked away for 100 years, so it cannot be seen by government officials dealing with individual applications for support or influence the payments or services someone receives. The anonymised census results are available 12 months after the census takes place.
Households will begin receiving letters with online codes in March explaining how they can complete their online census. People can also request a paper questionnaire if they'd prefer to complete the census that way. In areas where lower online completion is expected, around 10% of households will receive a traditional paper form through the post.
There is plenty of help available, with people also able to complete the census over the phone with assistance from trained staff via the ONS' freephone contact centre. The ONS also aims to provide in-person support to complete the census online through Census Support Centres where it is safe to do so.
Census 2021 will include questions about sex, age, work, health, education, household size and ethnicity. For the first time, there will be a question asking people whether they have served in the armed forces, as well as voluntary questions for those aged 16 and over on sexual orientation and gender identity.
For more information and advice on how to answer the questions, visit census.gov.uk.