2014
Ever thought about being a Special Constable?
Warwickshire Police are recruiting Special Constables - and are particularly looking for people from the Shipston area. Please have a look and get in touch with them.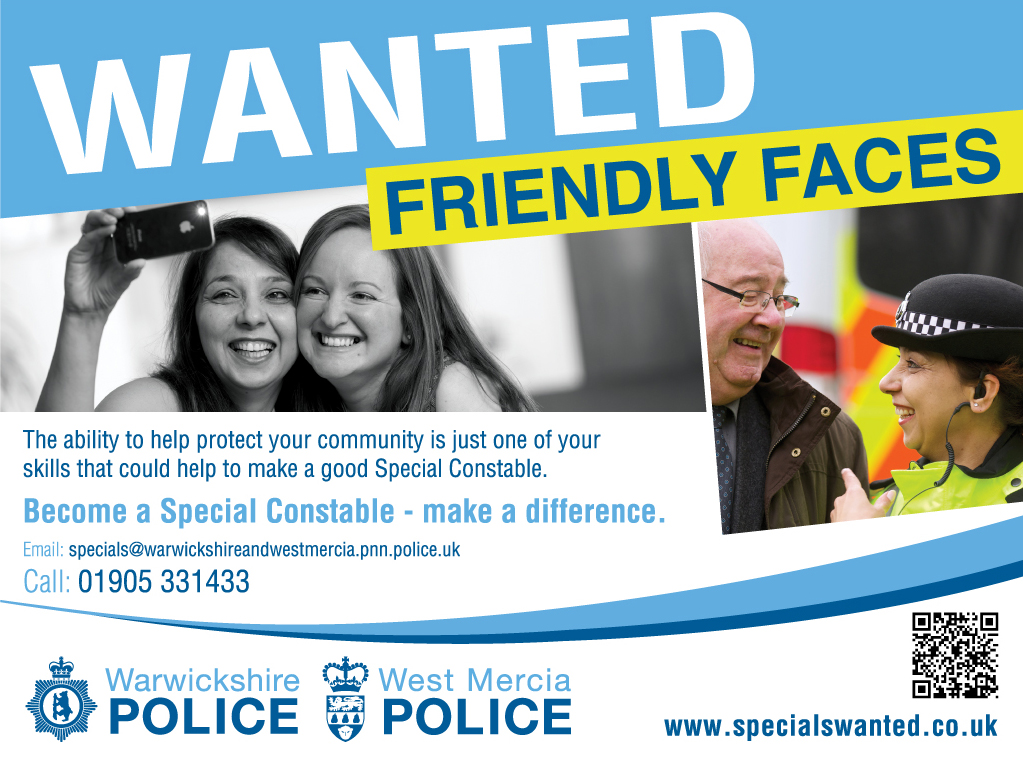 Santa Claus is coming to town for Shipston's Victorian Evening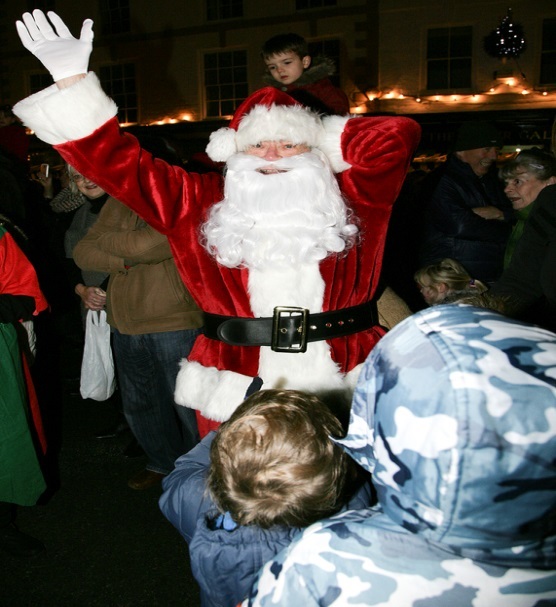 Father Christmas was so impressed with the turnout of well-behaved boys and girls last year that he's booked a bigger and better grotto for this year's Victorian Evening. At the special request of the man in red, Peter Clarke has agreed to hand over the keys to its office to allow Shipston Rotary – and Santa's elves – to prepare for a busy night.
But it's not just Father Christmas who will be on hand to entertain children and their families on 5th December.
For the first time, there will be a carousel offering rides for youngsters, while Taste of the Country will be offering free gingerbread character icing in their shop throughout the event. Street entertainment will include The Shout Choir, Stilt Walkers, Shipston Town Band and a Ukulele Band, while those wishing for a festive makeover can head to the Face Painter stall for a new look.
Shops and Businesses in the town will be participating in the 'Christmas Best Dressed Window' competition, while children from Shipston Primary School will sing carols to get everyone in the festive mood.
Shipston Rotarian, Chris Cockell, said: "The Rotary Victorian Evening has become an integral part of the Shipston-on-Stour calendar and we're determined to ensure everyone who attends has a great time. Our stalls were booked in record time this year and we've had some great support from local businesses so we're confident this year's Victorian Evening will be the best yet.
"Shipston's Victorian evening is designed to be fun for all the family, good for local shops and businesses and an important part of the fund raising plans of many local charities and good causes. We look forward to welcoming as many people as possible on the night."
The event takes place from 6pm to 8pm.
Sun shines on Shipston's Remembrance Parade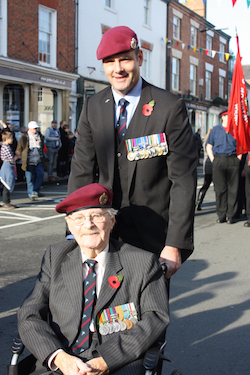 Despite torrential rain the day before, the sun shone for the parade on Remembrance Sunday in the High Street. As the church bells tolled, Shipston Town Band led the parade of the Shipston Branch of The Royal British Legion members, Mayor Philip Vial and the Civic Party, High School prefects, Young Fire Fighters, the Scout Group and St John's Ambulance.
Thirteen wreaths were laid at the War Memorial upon the parade's arrival at church, including one laid by descendant family members of Archie Nichols whose name is on the memorial and was killed in action on 9 May 1915.
The congregation of just over 400 filled St Edmund's for the Service of Remembrance, led by Rector Andrew Coleby. The names of the fallen were read out by High School students as reported on page 5. After the Exhortation to the Fallen, Two Minutes Silence was observed at 11am, followed by Last Post and Reveille being sounded by John Smith.
The service proceeded with the Legion and Youth Group Standards being laid on the altar concluding with singing of the National Anthem after the Standards had been retrieved ready for the march back to the High Street. The parade saluted the War Memorial as it marched past to honour the memory of Shipston's fallen.
On Armistice Day, 11th November, at 11am, a sizeable crowd gathered in the High Street to observe Two Minutes Silence. The High Street came to a silent halt for the occasion.
Richard Adams, Chairman of the Royal British Legion, Shipston Branch, said: "On behalf of The Royal British Legion, custodians of perpetuating Remembrance, I would like to thank the many who joined or observed these events. It is right that while not forgetting all who made the Supreme Sacrifice we especially remember the Shipston men who died so bravely. We are proud of them and they must never be forgotten."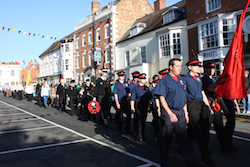 Shipston gears up for Christmas with help from Small Business Saturday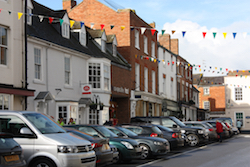 People in Shipston are being urged to support Small Business Saturday by shopping locally on Saturday 6th December – and making full use of the town's retailers ahead of Christmas.
Small Business Saturday, held on one of the busiest shopping days in the year, aims to celebrate small businesses and to encourage communities to support them. Purchases made from a local business are worth far more locally. Typically, £1 spent with a small business generates £1.76 to the local economy.
Shipston's local retailers are planning a host of special offers, events and new services to encourage more people to shop in the town: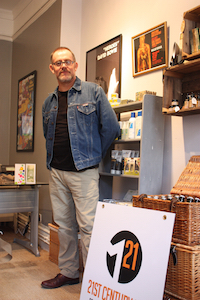 •Karl and Sharon Peacock are hoping to provide the answer to 'what to buy for the man who has everything' with their new store, M21, at 2 the High Street. Having run The Bakery successfully for nine years, the dynamic duo are expanding into a new market, offering gifts, cards and specialist toiletries for men.
•The Cotswold Tailor has launched a new Formal Dress Hire service in time for Christmas
•Kids 'N' Things on Church Street is giving Father Christmas a helping hand by ensuring there are plenty of toys, games and children's clothes to fill those Christmas sacks.
•Taste of the Country is continuing its Twelve Tastes of Christmas campaign, with daily tastings of artisan cheeses and Christmas treats.
•Richard Harvey will have their traditional 'live shop window' display on Friday 5th December in celebration of the Victorian evening, and will be marking Small Business Saturday with warm spiced cider and Mum's homemade mince pies customers.
This is just a taster of what Shipston has to offer. With independent florists, gift shops and clothing stores, hardware, electrical and furniture shops, and many pubs and cafes, Shipston has your main Christmas needs covered.
Town Mayor, Philip Vial, said: "We are extremely fortunate to have such an impressive range of independent shops in Shipston and I hope local residents will support them, not just on small business Saturday, but every day, so that we continue to have a vibrant town centre for years to come."
Warwickshire County Council is working with Shipston Town Council, the Federation of Small Businesses and the district council to promote Small Business Saturday. For more information about Shipston's local businesses, visit www.facebook.com/totallylocallyshipston.
Shipston Sports Club Bonfire and Fireworks Night
Shipston Victorian Evening
SHIPSTON ROTARY VICTORIAN EVENING
The Rotary Victorian Evening has become an integral part of the Shipston-on-Stour calendar. Fun for all the family, good for local shops and businesses and an important part of the fund raising plans of many local charities and good causes.
There will be the usual market stalls and many others. Street entertainment including The Shout Choir, Stilt Walkers, Shipston Town Band, Carousel, Ukulele Band, Face Painter and don't forget children FATHER CHRISTMAS WILL BE IN HIS GROTTO. Shops and Businesses in the Town will be participating in the 'Christmas Best Dressed Window' competition and much more.
SHIPSTON ROTARY VICTORIAN EVENING SHIPSTON TOWN CENTRE FRIDAY 5THDECEMBER 2014 6PM – 8PM
Ellen Badger Hospital Open Day
You're invited to an open day at Ellen Badger Hospital
On Saturday 15November members of the public are invited to an open day at Ellen Badger Hospital.
The open day is an opportunity for members of the local community to find out more about the services available at Ellen Badger Hospital. It will be a chance to speak to staff and ask any questions you may have.
Ellen Badger Hospital is a community hospital with an 18 bedded ward. It offers rehabilitation to patients enabling them to return to the community setting. It provides patients with on site physiotherapy, occupational therapy, x-ray, outpatient clinics as well as offering a 24-hour minor injuries unit.
The open day will run from 10.30am until 12.30pm, with refreshments provided. The full address for the hospital is: Stratford Road, Shipston-on-Stour, Warwickshire, CV36 4AX.
Sallie Green, Matron for Community Hospitals said: "I am really looking forward to the open day. It will be a great opportunity for staff to meet members of the local community and talk to them about the services we offer at Ellen Badger."
Housing report provides insight into Shipston's record growth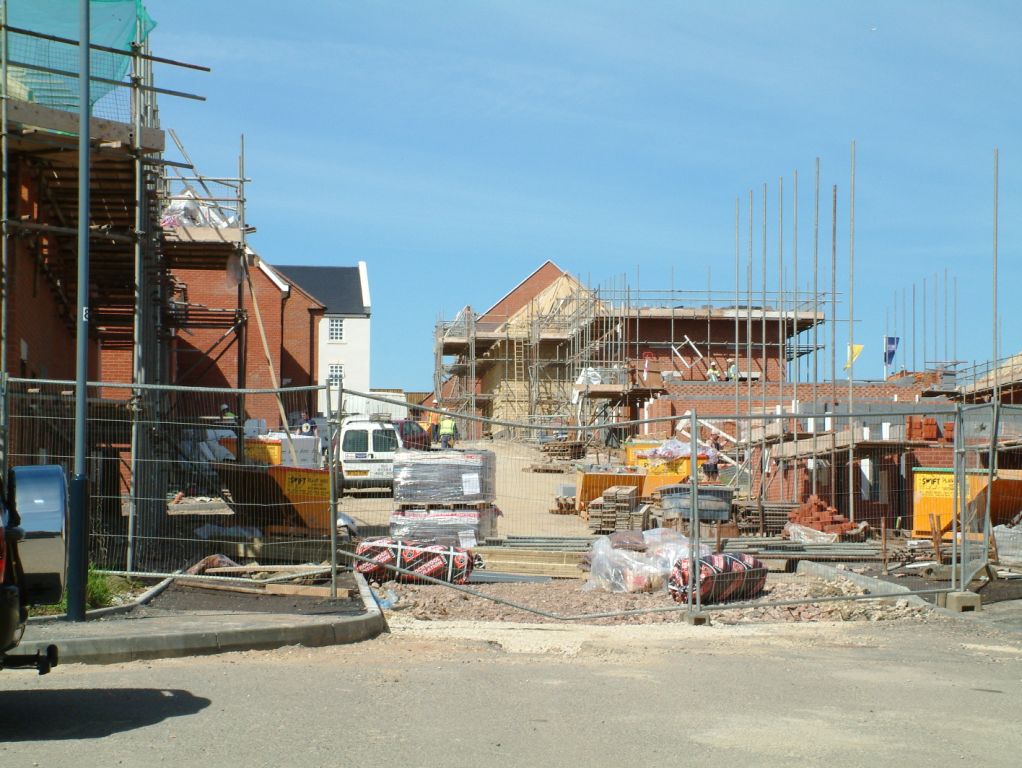 Figures presented by the Neighbourhood Plan team at the October town council meeting paint a startling picture of rapid housing growth and population change in Shipston. Presented alongside the results of an independent survey into current housing needs, the figures suggest that Shipston will continue to grow more rapidly than the county and national average, with a larger percentage of the population being over 65 when compared with other areas.
The Neighbourhood Plan's Housing Group has analysed household and population figures over time in order to try and predict likely changes over the next 20 years.
Statistics show there has been a significant increase in population since World War II. In addition, the average size of households has reduced from three people per house to two as single adult households become more prevalent.
Shipston's under 16 population has been declining as a percentage of the total population. The median age in Shipston is older than those of the district, county and country as a whole which has implications for health and transport needs.
Using a combination of historical data and national population trends, the NP team believes Shipston could be heading towards a third of the population being 65+ by 2021.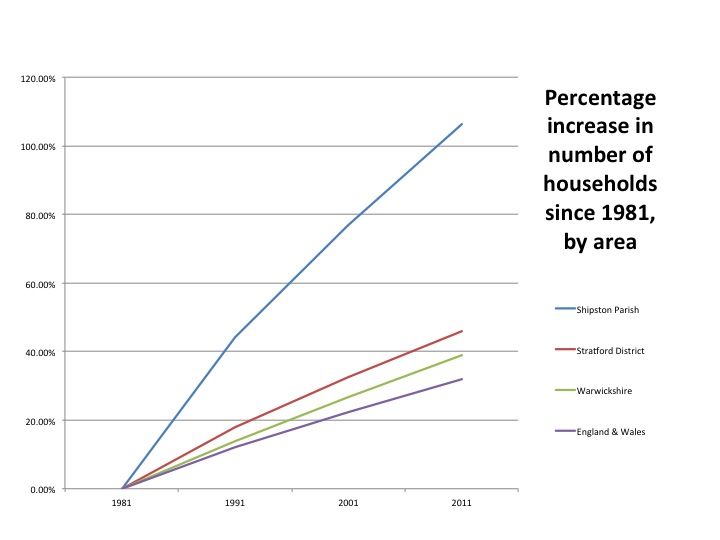 The team also demonstrated that the rate of housing growth in Shipston is much higher than in other areas, with over 100% growth in the period from 1981 to 2011. Taking into consideration the permissions already granted, this sharp growth trajectory looks set to continue, with the number of households rising to 3000 by 2021 if the current development proposals under review go ahead.
Ed Jackson, Housing Group representative, said: "With the expected demographic changes, we need to think carefully about the infrastructure the town will require. Health and transport needs are particularly key, but we may also need to be considering small scale practical changes such as dedicated parking for mobility scooters in the town."
Alongside this analysis, Warwickshire Rural Community Council conducted an independent survey into housing needs in Shipston. The survey found that there was a current need for approximately 50 houses of varying sizes to meet local demand, of which 24 would be local market housing, 24 housing association rented and two shared ownership. How and where these homes could be found will be considered as part of the Neighbourhood Plan.
Mayor, Philip Vial, said: "We are grateful to both Warwickshire Rural Community Council and the Neighbourhood Plan team for providing such informative reports. Our town has faced considerable pressure from developers in recent years and there is no sign of a let up with ASL submitting a new application in mid October for 95 houses on a new site on the Campden Road.
"Not only do we need to work together as a community to ensure future development is appropriate and sustainable, we need to address current and future infrastructure needs to ensure we meet the changing demands of existing residents."
Local charities receive a windfall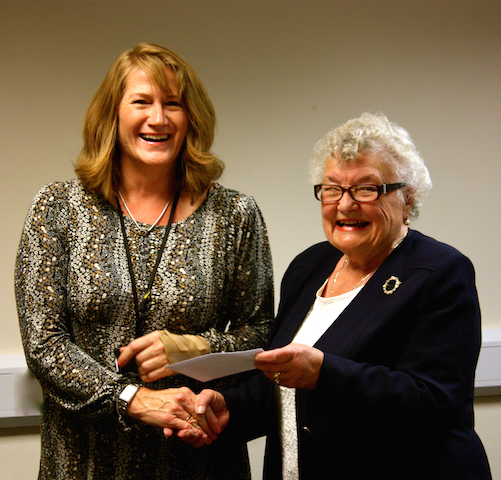 Former Mayor, Ronnie Murphy, was delighted to present Warwickshire Air Ambulance Service (WAAS) with a cheque for £1,150, and Queen's Avenue Park Action Group with a cheque for £300 at the October council meeting. The funds were raised during her time as Mayor through three events, a ladies afternoon tea party, charity cricket match and a fashion show.
Commenting on the presentation, Ronnie Murphy said: "It is wonderful to be able to support these two important charities. I thoroughly enjoyed all three events and would like to thank all those who supported our fundraising efforts."
Former Mayor, Ronnie Murphy, presents Tracey Wright of WAAS with a cheque
Shipston prepares to launch 'Totally Locally' campaign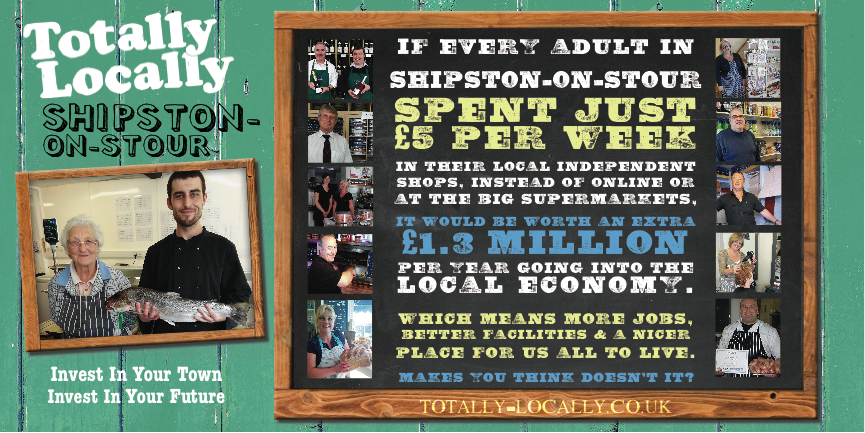 Hot on the heels of the recent application for Great British High Street of the Year Award, Shipston's traders are working together to introduce a 'Totally Locally' campaign.
Totally Locally is an award winning social enterprise and shop local movement which aids the promotion of individual towns and independent businesses within them, educating people about the impact of shopping locally, and the positive effect that can have on a community as a whole. The campaign messages are designed to be simple but effective.
Louise Harvey, local trader and Totally Locally campaigner, said: "This is about the community coming together to celebrate the shops, services and facilities we all benefit from. By celebrating what makes Shipston a great place to live and work, we can help ensure the businesses and town traders we rely on, continue to thrive, safeguarding the future of our town."
Currently in its infancy, Shipston's Totally Locally campaign is planned for launch in early 2015.
Shipston Food Festival is a sell-out success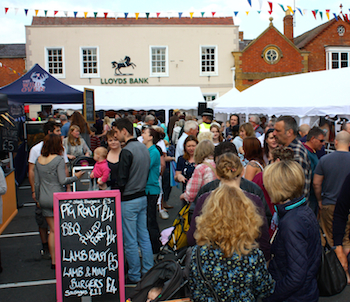 The Shipston Food Festival Weekend far exceeded even the most ambitious expectations, with hundreds of people turning up across the weekend to enjoy gastronomic delights.
Kick-starting the weekend was the first ever Beer and Curry Festival held at Shipston Rugby Club. With the gates opening at 4pm, the clubhouse and field was soon full as people made the most of the opportunity to try 16 local ales and five ciders, accompanied by homemade curries. Children were far from forgotten, with musical and combat entertainment laid on to suit different age groups, and food to satisfy all.
Dancing continued until late, with live entertainment provided by bands including Barney & Jerv, The Momettes, Ruck & Maul, and Battered Soul. Amongst the entertainment was the serious business of beer tasting and judging. Pure Gold from Purity Brewery Co. was crowned the overall winner of the Local Brewery Competition and the Drink of Shipston Rugby Club Season 2014 - 2015.
Saturday was competition day, where local artists, bakers and chefs of all ages put forward their best entries for the judges to assess, including vegetable models, jams, chutneys and the inaugural Sheep Pie contest.
The Festival finale came on Sunday when the town centre was packed with hungry visitors. Stall holders ranged from local oil producers to gastronomic burger kitchens and plenty in between. Many stall holders sold out, with some rushing off to get more supplies to satisfy the crowds.
It wasn't just about shopping and eating though. Live entertainment and informative cookery demonstrations kept visitors occupied while they munched on their chosen food of the day.
Chair of the Food Festival, Dan Scobie, said: "I am thrilled that the Food Festival Weekend proved so successful. Stall holders have already asked to re-book for 2015 and we've had wonderful feedback from visitors to the two main events.
"This has been a true team effort, made possible thanks to the incredible hard work of our volunteers. I'm extremely grateful to all those who supported us and would encourage everyone to visit our Facebook Page to learn more about our sponsors and let us know what you thought of the event."
Profits from the Beer Festival will go to Shipston Rugby Club while profits from the Food Festival will be put towards next year's event - www.facebook.com/ShipstonFood.
Changes to Bus Services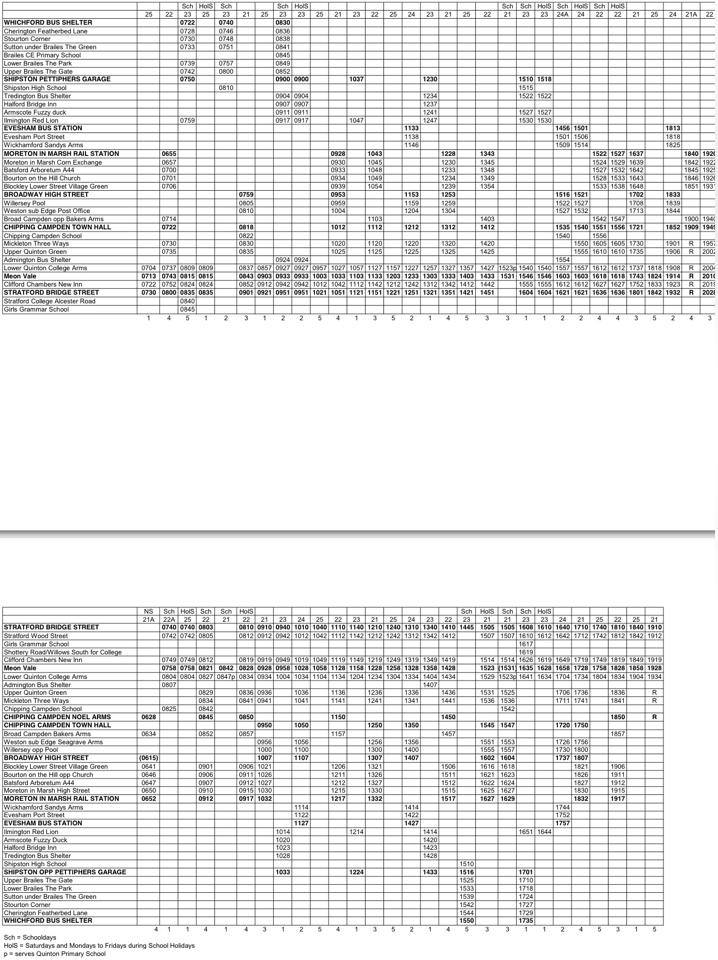 We've had this email from the County Council about changes to bus services in and around Shipston. Please share it so that bus users can find out about it as soon as possible:

Dear Parish Councillor

I am writing to inform you of some forthcoming amendments to bus services in your area

With effect from Monday 1st September 2014, there will be major improvements to the Johnson's commercial bus services operating between Stratford, Quinton, Chipping Campden, Broadway and Moreton-in-Marsh. This is in connection with the new residential development at Meon Vale on the B4632 south of Lower Quinton. I attach a working copy of the new timetable and official versions will be distributed locally in advance of the changes and added to the Council Public Transport web pages.

On weekdays, for the greater part of the day, Meon Vale will receive a half-hourly bus service into Stratford. The bus will initially follow a short circular route in the development, dependent upon the roads being ready for use. Lower Quinton and Clifford Chambers will be served en route benefiting both communities with significantly more frequent buses (increasing from every hour to every half hour).

There will also be additional journeys between Stratford and the popular tourist destinations of Chipping Campden and Broadway.

A new service known as the '25' will be introduced starting in Stratford that will provide a direct link between Clifford Chambers, Quinton and Evesham via Broadway three times a day.

Johnson's Coaches will be withdrawing the once a day shopping service on the no 23 bus between Shipston, Stretton-on-Fosse and Moreton-in-Marsh. This service was introduced in 2011 by them on an experimental basis but has attracted negligible usage. For example, a loading survey was carried out on Friday 1st August 2014 and no passengers boarded this service at either Shipston or Stretton-on-Fosse to travel into Moreton-in-Marsh. An alternative service is provided on Moreton-in-Marsh Market Day, at more suitable shopping times, by Shipston Link. Stretton-on-Fosse also receives a Shipston Link service and uBus service to Shipston.

Service 23 is maintained at the current level through Ilmington, Armscote and Halford to Shipston or Stratford with some minor timing changes. This service is provided without financial support from the Council and the operator has expressed concern over the low usage (for the month of June there were 11 from Ilmington and 20 from Halford towards Shipston with 5 from Halford and 10 from Ilmington towards Stratford.). The service will continue to be monitored over the next year.

Due to the scale of this revision, minor changes to departure times will affect most journeys.

Should you have any questions regarding this please don't hesitate to contact me.

Yours Sincerely

Stuart Kocan-Payne

Passenger Transport Development Manager
Transport Operations
Communities Group
Warwickshire County Council

Tel: 01926 412987 (Direct Dial)
Remembering Shipston's fallen, one hundred years on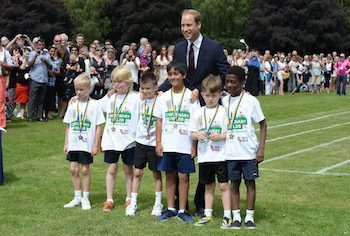 The Shipston Branch of the Royal British Legion is working with Shipston Town Council to dedicate an open space in the town to be come a Centenary Field, in recognition of the 100th anniversary of the First World War.
The Centenary Fields project is a Legion UK-wide initiative aiming to secure recreational spaces in perpetuity to honour the memory of the millions of servicemen and women who lost their lives in World War I.
Subject to discussions with Stour Valley Lions, Shipston Town Council has identified the Gyratory Garden to be Shipston's Centenary Field.
Mayor, Philip Vial, said: "The Gyratory Garden is a central open space, well maintained by the Lions, which is why we have chosen it to be our Centenary Field. However, we recognise there are other recreational spaces around the town so if residents want to put forward alternatives, we would be happy to consider them". Residents are invited to contact the Town Clerk on 01608 662180 or clerk@shipstononline.org.uk with suggestions before the next council meeting on the 8th September.
Shipston lost 36 servicemen in the war, the first of whom died in March 1915. From March 2015, the Shipston Forum will run an article in memory of each local soldier who died on the centenary anniversary of their death. Richard Adams, Chairman of the Shipston Branch of the Royal British Legion, suggested the idea which town councillors were only too happy to support. "I'm delighted the town council will be supporting this idea which will allow residents to find out a bit more about each of the Shipston men who made the supreme sacrifice during the First World War." Said Mr Adams.
For more information about the work of the Shipston Branch of the Royal British Legion, please visit www.britishlegion.org.uk/branches/shipston or find them on Facebook.
Shipston Food Festival launches Sheep Pie-Making Contest!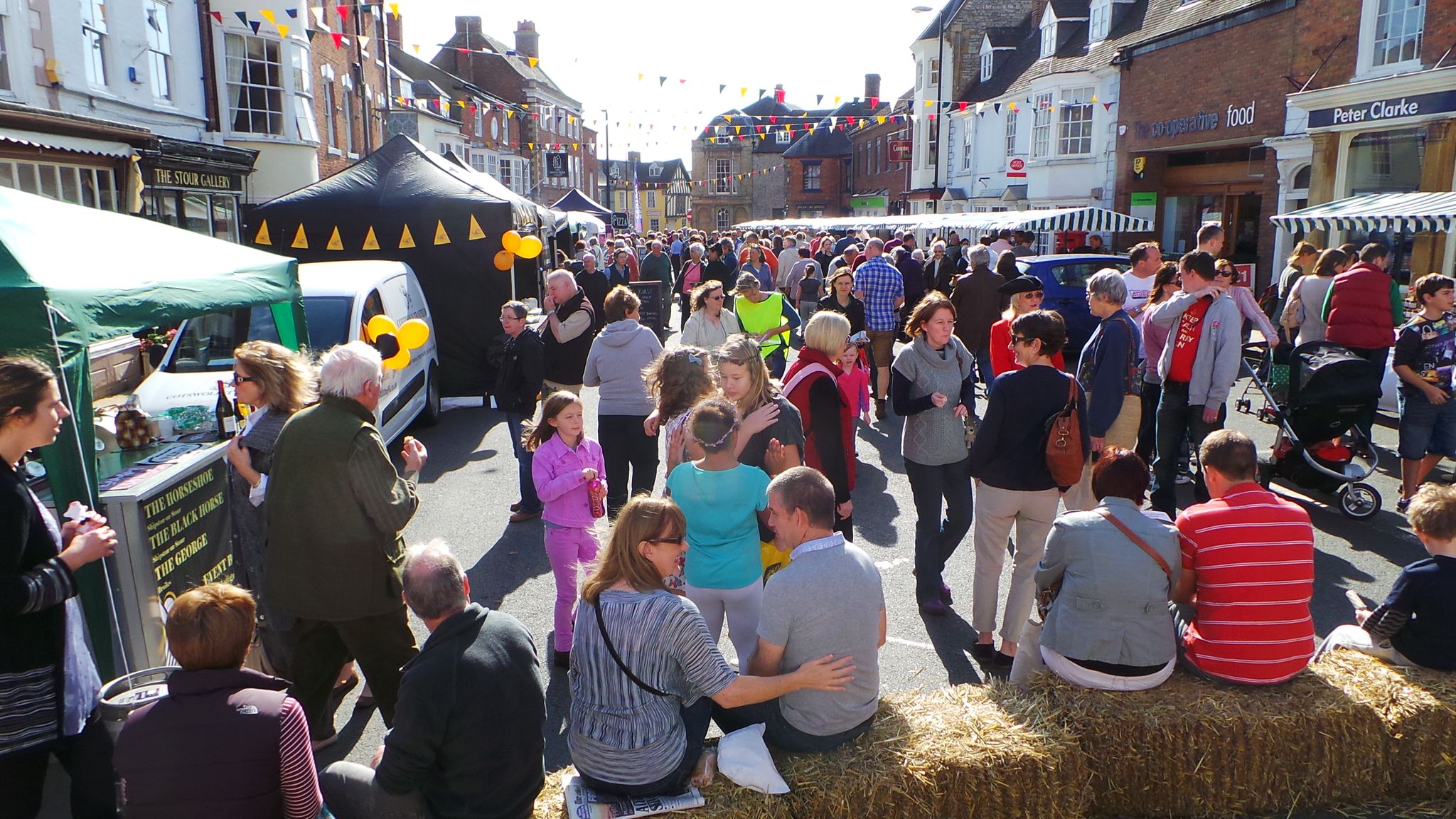 The Shipston Food Festival is celebrating Shipston's woolly heritage in gastronomic style with the launch of its Sheep Pie competition.
The main category in the cooking competition will be the creation of a sheep pie to serve four people. There are no restrictions on other ingredients, the shape or the style of the pie, as long as lamb plays a leading role. Chairman of the festival, Dan Scobie, explained: "Shipston owes a great deal to sheep. The wool industry is a vital part of our history and Shipston itself translates as "Sheep Wash Town". We're combining that history with the Great British Pie to make the perfect cooking competition. Not surprisingly, we have a number of willing judges lined up!"
With less than a month to go to Shipston's Food and Beer Festival weekend, the organising committee are calling on all bakers and jam makers to take part in the event's cooking competition.
With youngsters having their own categories adults will not only have the pie championships to enter, but will be encouraged to fight it out in the bread, jam and chutney challenges too. Keen bakers will also be tasked with making a cake from a choice of two set recipes.
Thanks to support from local businesses Shipston Food Festival will take place over three days, beginning on Friday 19th September with the Beer Festival at Shipston Rugby Club. On Saturday 20th, entries will be invited into the baking competition and the all important judging will take place.
The Town Square will host the main event on Sunday 21st, with the High Street and Market Place expected to be full to bursting with gourmet goodies. The event is being sponsored by Hook Norton Brewery, Cooperative Food, Shipston Card, Taste of the Country and KMS Litho Print.
Chairman, Dan Scobie, said: "We are very grateful to all our sponsors who have helped make this year's festival possible. We are really excited about the event and we look forward to welcoming as many people as possible throughout the weekend."
As well as stalls, there will be live entertainment and a fundraising raffle with fantastic prizes. The best advice? Arrive hungry!
Fabulous Fishing Festival attracts record numbers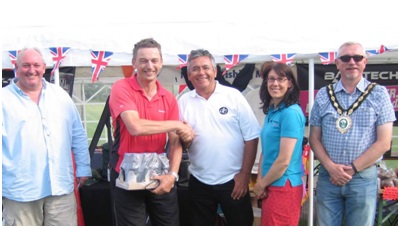 Shipston Angling Club's annual Fishing and Entertainment Festival weekend, Fish'n'Frolics, was a great success, with a number of new members joining the angling club and a fun time being had by all.
Record numbers of children and young people queued up to try fishing on the river with licensed casting coach, Angus Campbell, with many given free fishing equipment donated by sponsors Bait-Tech, The National Fishing Month and The Environment Agency.
Visitors flocked to the Environment Agency's Marquee to see a large tank full of coarse fish and live video link into the river showing fish swimming by. In addition to the fishy fun, children enjoyed fairground rides, a giant slide and trampolines, while parents tried their hand at Laser Shooting and maggot racing.
The Sports Club and restaurant marque both reported record attendance numbers. Friday night's main band 'Zool' was supported by Chloe Hanks and Chris Wright. Saturday night's live band J.E.E.P supported by local band 'Me, Him & The Others' went down very well. The closing evening on Sunday featured a spectacular sound and light display by Shipston based company, Clearsound Productions, set to the sound of Stratford band 'Off The Grid'. Hundreds of people made the most of the warm evening and the dancing and chatting continued until late.
The competition:
The Fish 'n' Frolics Festival was attended by 33 competitive anglers. The overall winner was Andrew Whieldon who came first on two days and second on another.
The river matches produced a number of double figure weights over 10lb whilst Aston Magna Lakes produced 40 to 50lb weights for the top anglers.
Town Mayor Philip Vial, Bait-Tech representative Hayley Goldsmith, The National Fishing Month's Naidre Werner and Dave Harrell, local angling professional, presented cash, fishing tackle and bait to the winners, donated by sponsors Bait-Tech, Stratford Angling shop, Alcester Tackle shop. Banbury Gunsmiths. Baileys of Warwick, Castaways, Evesham Discount Tackle and K & M tackle to Andrew and the top ten anglers.
The Mayor also presented fishing tackle prizes to six children who attended coaching sessions at Aston Magna Lakes and came top in a junior match. The overall junior winner was Megan Harris.
The Festival was launched the previous weekend when four Duck races were held at Willington Bridge. The launch event was well supported by the local community and organisations, resulting in £440 being raised for Shipston Home Nursing and Fight for Sight. Mayor Philip Vial presented the cheques on the Sunday of the main festival.
Shipston Proms brings biggest-ever street party to the town square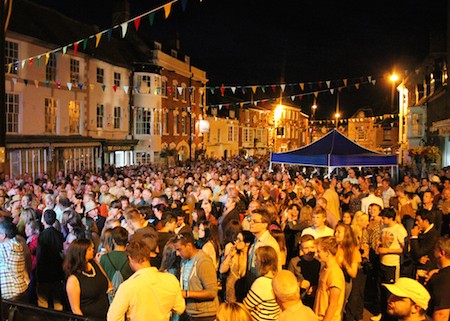 Shipston witnessed the biggest-ever street party in the square for the Last Night Of The Proms on Saturday 5th July.
Proms Fame Contest winners 'Amy Joynes', and 'Me, Him, And The Others' opened the show, followed by no holds barred folk-rockers, Leatherat, who got the audience dancing to their fiddle-led rhythms. U2UK rounded the evening off in style, with many people commenting that they hadn't realised they knew so many U2 songs. It seemed as though the whole community had come to join the party, proving that this 17-day event successfully caters for everyone's musical tastes.
It wasn't just local residents showing an interest in the proms. BBC Midlands Today also came to Shipston to film premier UK boogie and rock and roll pianist Mike Sanchez doing a workshop at Shipston High School.
Town Mayor, Philip Vial, said: "I was delighted to be able to attend five Proms events this year, all of which were of a very high standard. The committee have worked extremely hard this year and their efforts certainly paid off."
The Shipston Proms is unique in that the organsiers try to get music of all genres into all corners, and not just at the high profile events. Proms Chairman Tim Porter said: "The standard of musicianship in the High School has increased dramatically over the last few years, and we like to feel that we have played a part in that." Battered Soul, Shipston High School's soul band, now play concerts in the area, and they were an entrant in the Proms Fame Contest last year.
"This has been the most successful Proms to date and all the events were well attended which provides a strong platform for next year." Tim added.
Love Food? Don't miss Shipston's Food Festival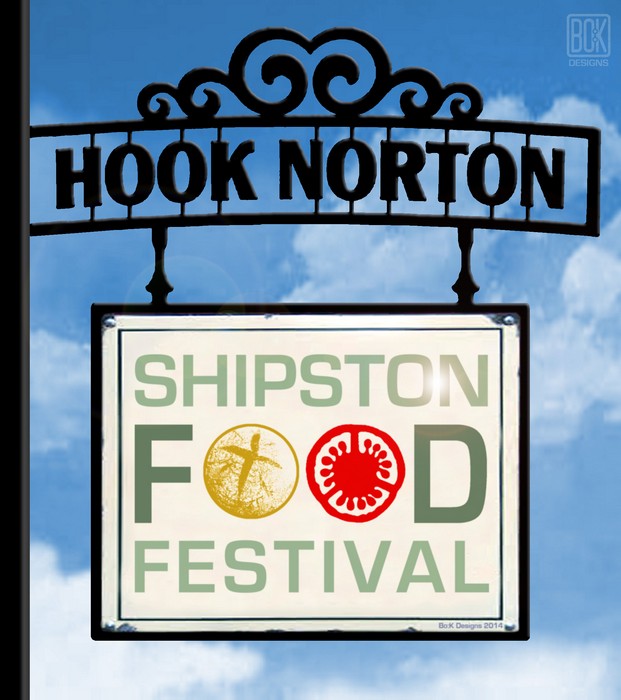 Building on the success of last year's inaugural event, Shipston Food Festival is back – and this time it promises to be even bigger and better than before.

The organisers are delighted to welcome Hook Norton Brewery as a sponsor for the 2014 Food Festival weekend. The family-owned business has been brewing beer in the Cotswolds for over 150 years and was keen to get involved with the event.
Festival Chairman, Dan Scobie, said: "We created the festival to provide a platform for local food and drink related business to promote themselves within the local community, and as a celebration of all things local. It's therefore fantastic to have such a well-loved local brewery as a supporter of the festival. This support means we can build a bigger and more successful festival for 2014."

The Shipston Food Festival weekend runs from 19th to 21st September 2014, with the main event taking place in the town square on the Sunday.
The Shipston Beer Festival takes place on 19th at Shipston Rugby Club, with family fun from 4pm, followed by live music and a range of homemade curries in the evening.
Baking and food related competitions will take place on the 20th at the Townsend Hall as part of the Creative Arts Weekend – see next month's Forum for more details.
The square will once again be filled with stalls offering delicious treats and exciting workshops from 10am on Sunday 21st – an event not to be missed. For more information, visit www.shipstonfoodfestival.co.uk or call Dan Scobie on 07771 772511.
Putting Shipston on the tourist map
Final touches are currently being made to a new website which will showcase everything Shipston has to offer tourists, thanks to work being completed by the Tourism Group.
The site celebrates Shipston and its surrounding area, providing information about the attractions of the North Cotswolds and of Stratford, as well as what Shipston itself can offer visitors. Thanks to financial help from an Operation Footfall grant from Warwickshire County Council, the new site will feature a searchable database of accommodation, eating places and events. The site is currently being tested before launch.
"We were surprised and delighted when we started to do the research and found how many accommodation providers there were in and around Shipston," said Tourism Group Chair, Trev Trevethick. "It was also very encouraging to see how many responded when we asked for their details to be put on the database.'
There is still time for more businesses to take advantage of free advertising on the site, which also benefits from links to regional, national and international tourism organisations. Trev Trevethick continued: 'If you are an accommodation provider, run an eating establishment or have an event that needs to be listed, get in touch via Shipston Town Council and take advantage of this free marketing opportunity."
To find out more, contact the Town Clerk on 01608 662180.
Shipston sets its sights on the Great British High Street Awards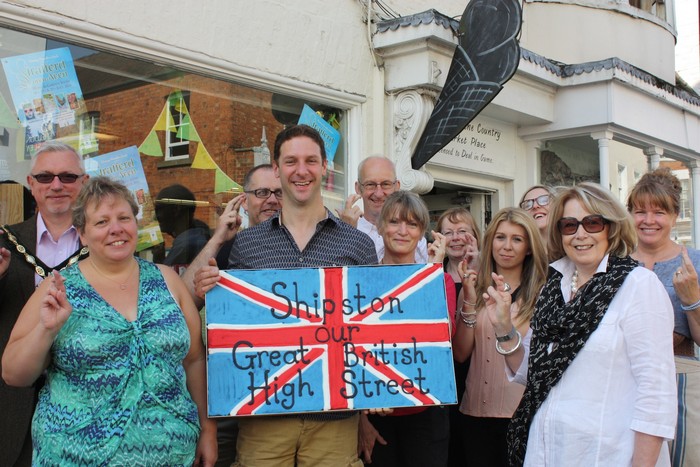 Shipston-on-Stour has set its sights on winning the newly launched Great British High Street Awards, based on its innovative loyalty card scheme, the vibrancy of the town centre, and the increasingly diverse range of shops and services Shipston has to offer. The awards, launched in June by the Department for Communities and Local Government, are designed to recognise examples of innovation, collaboration, transition and outcomes in towns across the UK.
Shipston Promotion Group, the body set up to run the Shipston Loyalty Card, is submitting the application on behalf of the town square, highlighting some of the many reasons why Shipston should be the judges' choice, including:
Shipston Loyalty Card: The successful launch of the Shipston Loyalty Card, bringing together diverse businesses in a scheme that has enabled the community to benefit from loyalty discounts as well as news about latest offers designed to encourage people to shop in the town.
Over 2,000 people have signed up to the scheme, which has been running for over two years. Funded in part by Operation Footfall, the card has enabled local businesses to attract customers through email marketing and social media, as well as on the spot discounts in stores.
Community events: Shipston hosts a number of annual events, which are organised by local volunteers for the benefit of the community. Principal events include the Wool Fair, Shipston Proms, the Food Festival and Shipston Rotary Victorian Evening.
Every year, Shipston's traders get involved in the events, supporting them through stalls, special products/offers, themed window displays and advertising support. The events attract thousands of visitors to the town, providing a great opportunity for the town's businesses to make a positive impression and encourage visitors to return.
Growth in retail outlets: In the past year alone, Shipston has seen significant growth in new retail outlets and cafes, to the point where approximately 95% of available retail and catering units are now occupied in the town centre.
Church Street has seen a real revival with the opening of two clothes shops, a bookmakers and a children's toys and clothes store, while the town centre now benefits from a choice of florists, cafes, delicatessens, butchers, hardware stores, food stores and newsagents.
Kate King, Administrator of Shipston Promotion Group and local retailer, said: "We are extremely fortunate in Shipston to have such a vibrant town centre which is well supported by shoppers. An impressive number of volunteers also give their time to organise special events which help put our town on the map.
"We are really excited to be entering the Great British High Street Awards and we hope the whole community will get behind the scheme by endorsing our application and sharing what they love about Shipston's town centre."
Entering the competition is just the start. Community engagement is a vital part of the award scheme. Shipston will be promoting the awards through its loyalty card Facebook Page (www.facebook.com/shipstoncard) and twitter feed (@ShipstonCard) using the hashtag #GBHighSt.
The Great British High Street Awards is being run by the Future High Streets Forum and the Association of Town and City Management. Shipston will be entering the Market Towns category of the new award scheme, which is a UK-wide competition. Once the entry has been submitted, the town will be calling on members of the public to get behind their entry and support the town centre. Category winners will be announced in September.
New look supermarket and Post Office moves a step closer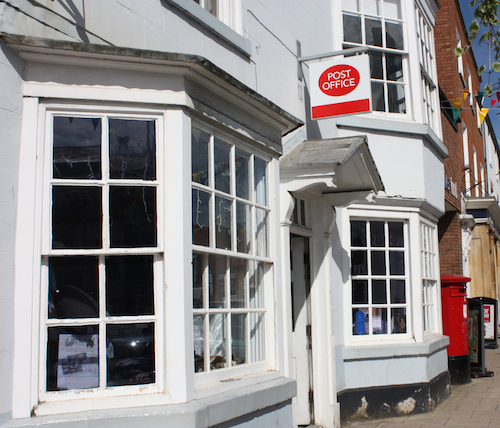 Shipston's town centre is set to receive a boost with news that The Co-operative Food has exchanged contracts on a lease of the Post Office building. This is an important step forward in securing the future of the town's post office, which provides vital services for residents and businesses.
Negotiations are currently under way to ensure those directly affected by the move are fully prepared, following which, The Co-operative Food intends to submit its application for a licence from the Post Office, before completing the acquisition.
In the meantime, significant progress is already being made at the rear of the food store, to build the extension which gained planning permission last year. "Back office" and storage facilities are being moved upstairs to pave the way for increased shopping space on the ground floor. The business is hoping to complete the remaining phases of the project by the end of November.
Mayor, Philip Vial, said "We are delighted to hear plans are progressing well and that post office counter services will remain in the town. We are grateful to the Shipston Heritage Centre for making good use of the empty shop space in the meantime, which has given the property a boost while its long-term future is secured."
Store Manager, John Houston, said "We are now well underway with our works to extend the store and are pleased to be able to incorporate the Post Office within these plans, maintaining this important service to the community".
The expanded store will, alongside other local food and household goods retailers, help to meet one of the objectives in Stratford District Council's Draft Core Strategy - to sustain and enhance town centres.
There's plenty to do this summer in Shipston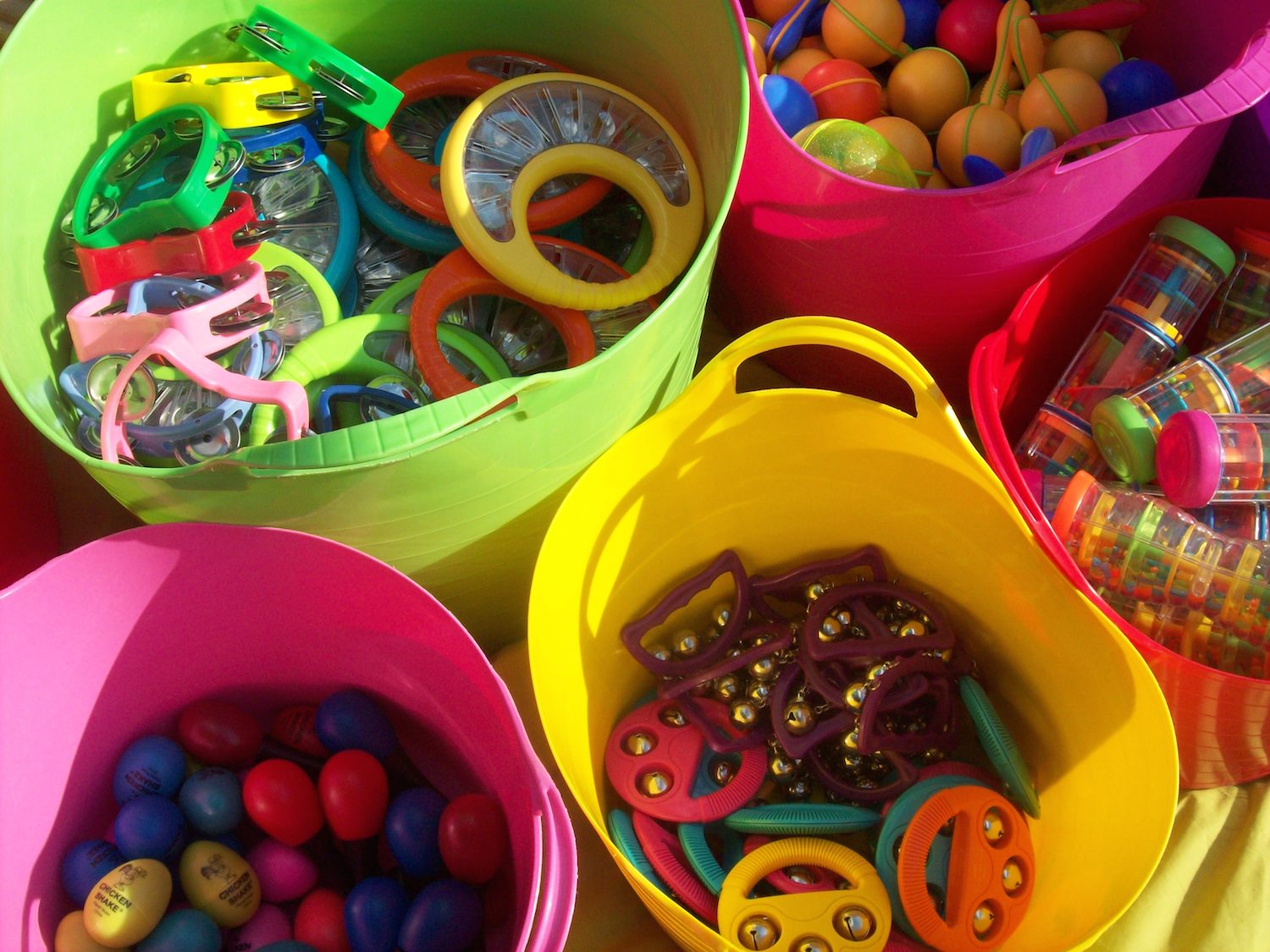 With the summer holidays fast approaching, local businesses, clubs and venues have been busy planning activities to help keep kids occupied over the six week holiday period.
The annual Joint Churches summer club runs for four days from Tuesday 22nd July, and this year the theme is Superheroes! For details see the ad on page 8.
Calypso Kids will be running Family Fun sessions on five Wednesdays from 23rd July-20th August 10.30am at Townsend Hall. The combined sessions will offer Musical Storytelling for younger Calypso Kids and their grown-ups (6months+) with art and craft activities provided for older children (4 years+). Even the adults don't miss out as the Calypso's Pop-Up Café will be open afterwards selling drinks and cakes! For details, visit www.facebook.com/calypsokids.
The annual 'Summer Reading Challenge' at Shipston Library will once again be encouraging primary school children to come to the library and read. As part of the challenge, they can collect all sorts of fabulous things, like smelly stickers and posters. This year's theme is 'Mythical Maze'.
Shipston Library is also holding two special events. On 29th July from 2.30 to 4pm there will be a 'Dragons and Daring' event, and on 21st August, there will be a 'Minotaur and Maze' event. As always, these events are free! The library has also just started a Chatterbooks book club and craft session for 8 to 11s. Contact the library on 663438 for details.
Shipston Youth Club is planning a week of activities, both during the day and in the evening. Final details are still being planned but activities are expected to include sports such as football, basketball, and rounders, a movie night, photography workshop, pamper session and BBQ to name a few! Please look out for posters around the town for more information. The club will also be holding a 24-hour table tennis fundraiser on the 8th and 9th August. Look out for more details in next month's Forum.
Shipston Tennis will also be running some tennis camps - find out more at their fun day on the 29th June.
This is just a selection of the events planned – please contact the various sports clubs and venues around the town check the latest additions to their programme.
Rosy future at Rosedale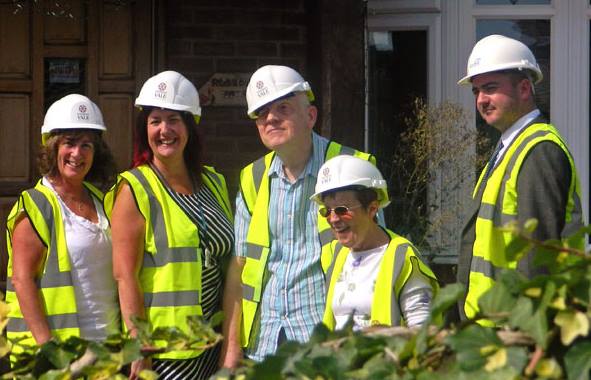 After months of construction work, the new Rosedale Centre on Stratford Road has been completed and is ready to start welcoming its first residents.
The centre, run by Mencap Heart of England, provides purpose built living accommodation for adults with learning difficulties.
Replacing two bungalows, the new centre has state of the art facilities, and has been designed to ensure residents have access to the services they need. All flats have easy access on the ground or first floor. As well as offering a level of independence, support is always on hand. There are also communal areas, including a sitting room, conservatory and garden, where residents can get together to socialise.
Rosedale is a partnership between Heart of England Mencap, the housing provider Orbit Heart of England, its development arm, Orbit Homes, and Stratford District Council. Funding also came from the Home and Communities Agency.
Helena Wallis, Chief Executive at Heart of England Mencap, said: "Rosedale is a wonderful new facility. It is eco-friendly and it has been specifically designed to integrate and merge with the local brick cottage style. Most importantly we are delighted by how positively our customers have responded to this exciting opportunity which will enable them to live independent lives with appropriate support for their needs."
At the time of going to press, preparations were under way to bury a time capsule at the site, with help from residents, local schoolchildren and Shipston Mayor, Philip Vial.
Wonderful Wool Fair – despite the weather!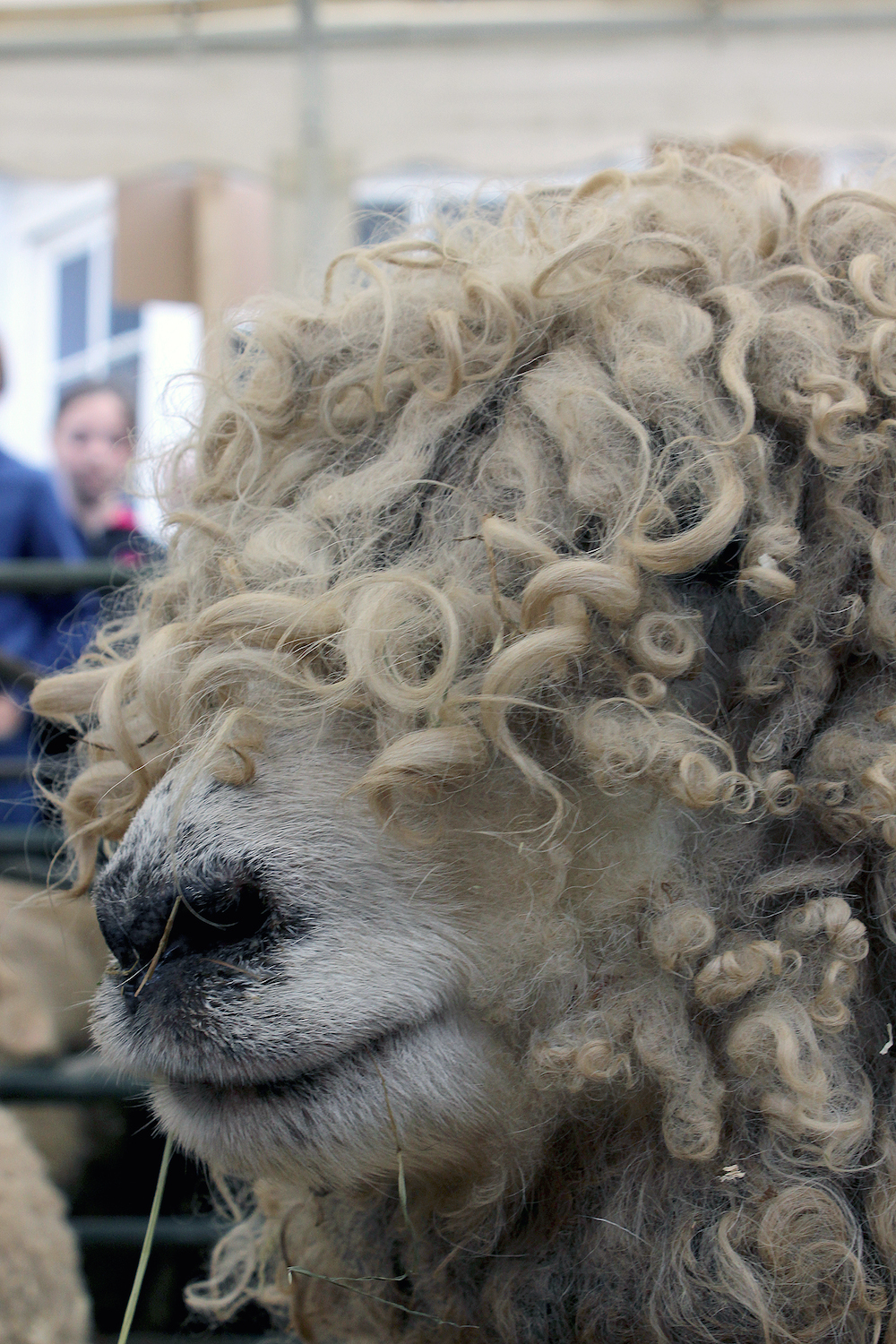 The 2014 Wool Fair may not have been quite as warm and sunny as the last two years, but that didn't deter the crowds from flocking to this popular annual event.
Hundreds of people headed to the town centre to see the rare breeds being paraded, while fascinating facts were shared about each animal. The weaving and knitting tent proved popular once again, while the Shepherd's Hut enjoyed a constant flow of interest throughout the day.
The completed Shipston Tapestry was finally unveiled and displayed for all to enjoy – a project that has been some two years in the making. Meanwhile, the Wool Fair Committee was delighted to be able to hand over 27 completed shawls to Hamlin Fistula UK, the only UK charity exclusively supporting the Addis Ababa Fistula Hospital in Ethiopia.
Mayor, Philip Vial, said: "I was thrilled to be able to open the 2014 Wool Fair and would like to congratulate the organising committee on yet another successful event. It was particularly good to see the fair spread out to other parts of the town and to see so many local businesses supporting the event. Roll on next year!"
Warwickshire Open Studios comes to Shipston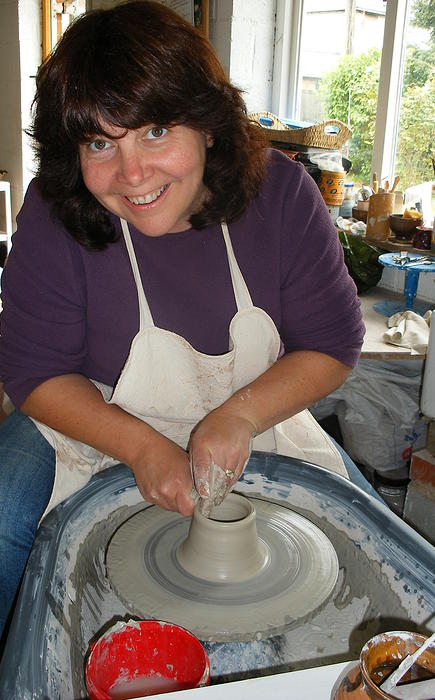 Warwickshire Open Studios is coming to Shipston with an exciting exhibition in the Chapel Showrooms at the Richard Harvey Collection, 28 Church Street.
Warwickshire Open Studios is the county's largest premier art and craft event. Taking part for the first time as a group, are the following artists making up an exciting mixture of talents and styles:
Grenville Moore of Oxhill: Large Artworks and Art Furniture.
Heather Bailey of Shipston-on-Stour: Landscapes.
Lis Mann of Aynho: Textiles.
Paul Hitchman of Cherington: Stained Glass and Lino Prints.
Penny Varley of Tysoe: Ceramics.
To commemorate D-day and 70 years since the battle of Normandy, the artists will also be creating a giant poppy cross, which people will be invited to write their messages on. Any donations will be split between the Poppy Appeal and Shipston Home Nursing.
Richard and Louise Harvey are looking forward to welcoming visitors to the exhibition, which runs from Saturday 28th June to Sunday 13th July, from 9am - 5.30pm Mon- Sat, 11am - 4pm Sundays.
The exhibition will be on the ground floor of the Chapel showrooms (ramp access for wheelchairs will be available) and many of the artists will be on hand to discuss their work.
To see more of Warwickshire Open Studios, look out for the target logos, pick up the 2014 brochure or visit the website www.warwickshireopenstudios.org.
Shipston welcomes new Mayor, Philip Vial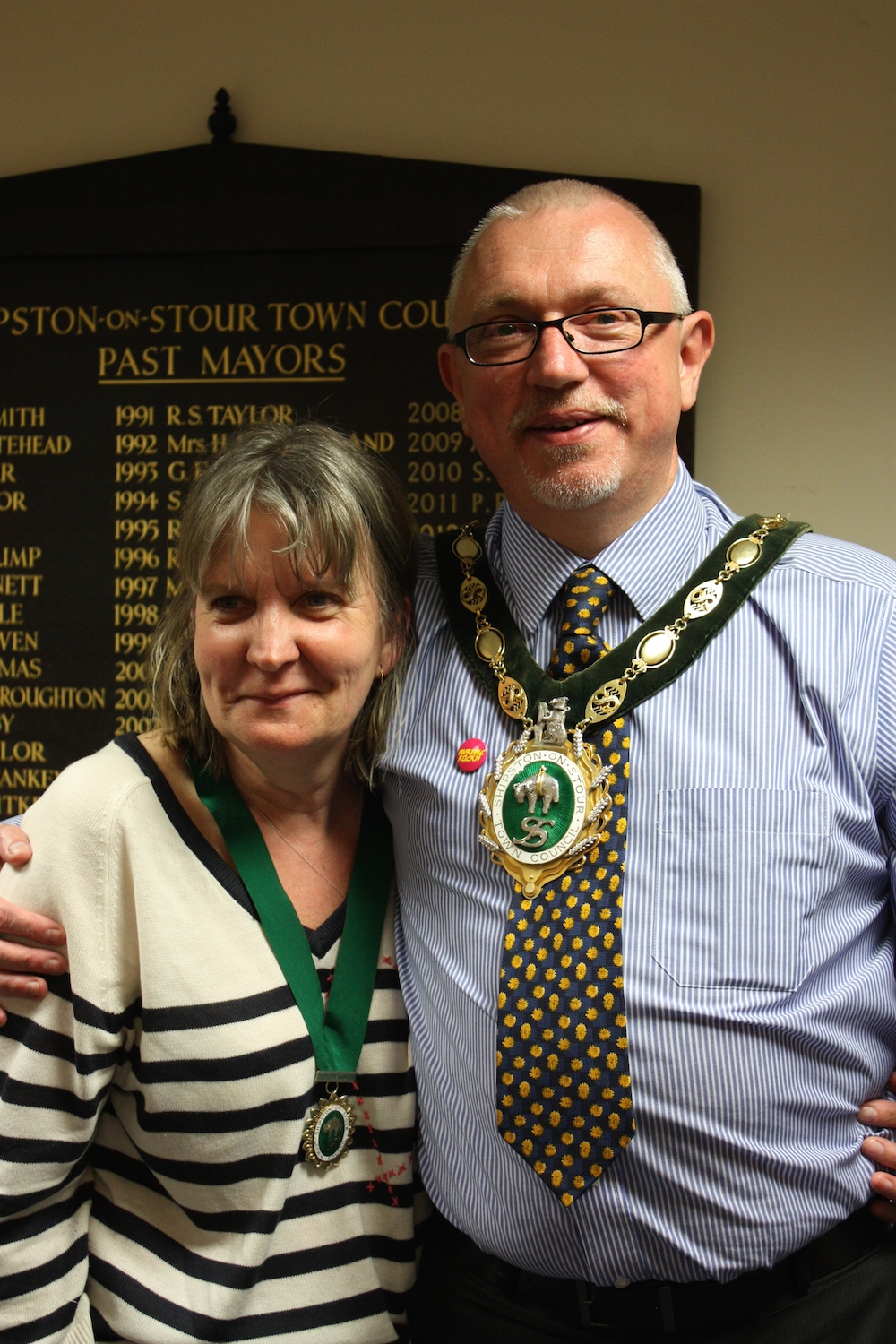 Councillor Philip Vial has been elected Mayor of Shipston at the Annual General Meeting of Shipston Town Council, which was opened by Town Crier, Marion Lowe.
Philip Vial was delighted to accept the role, receiving the chain of office from former mayor, Ronnie Murphy. "I am honoured to be elected mayor of Shipston and look forward to representing the town and supporting our local community." Philip said. "I am extremely grateful to Ronnie for the excellent service and dedication she has shown over the past year and I will do my best to maintain the high standard she has set."
In stepping down from her previous role, Ronnie Murphy said: "I feel honoured to have had the opportunity to represent Shipston at over 100 civic functions and community events over the past 12 months. I wish Philip every success in his new role."
A vote was taken to decide on the Deputy Mayor, after two nominations were received. Jackie Warner was duly elected, having been nominated by Brian Healy. Jackie Warner said: "I am delighted to take on the role of Deputy Mayor and look forward to working with Philip and my fellow councillors to support our town."
A vote of thanks was also given to the former mayor's consort, Aubrey Brookhouse, who presented the consort's chain to the new Mayor's wife, Rachel Vial.
Photo: New Mayor, Philip Vial, pictured with Deputy Mayor, Jackie Warner
Elvis and U2 tributes lead line-up for this year's Shipston Proms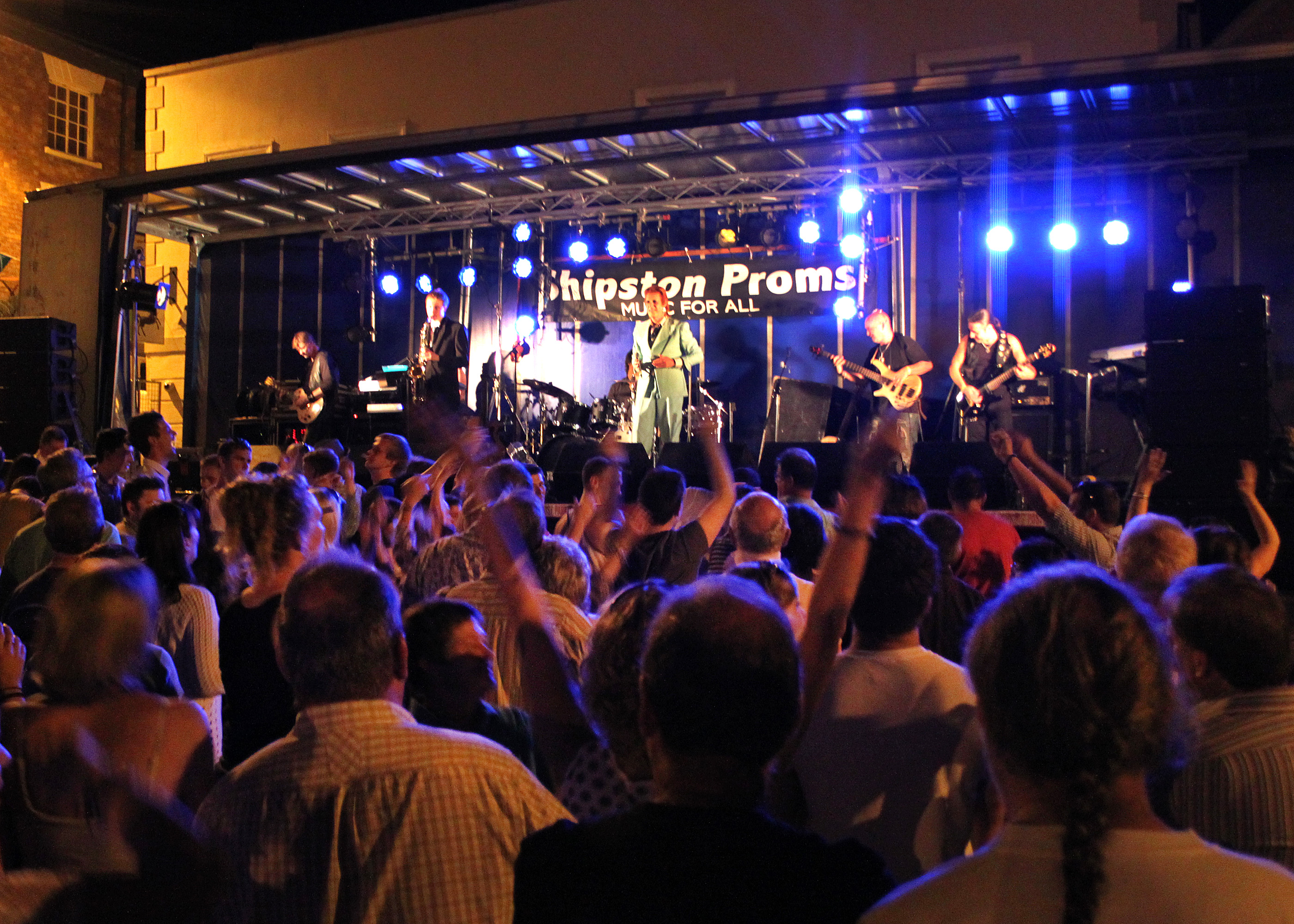 The annual Shipston Proms Music Festival begins on the 19th June and will once again feature a fantastic selection of events to suit all tastes, from heavy rock to classical.
Launching with help from popular bands, Grandé Groove and Battered Soul, the two week festival includes One Night of Elvis on the 27th June, with Lee Memphis King and his full theatre show. Tickets (£18) are selling fast so don't miss out – head to R Clarke Electrical to buy yours.
On 23rd June, American blues singer / guitarist Lisa Mills with premier UK double bass player Ian Jennings will be performing at The Norman Knight, Whichford, while local a cappella choir, Cantamus, will be singing at St. Edmund's on 26th June.
The festival will once again culminate in the much-loved "Last night of the Proms" event, featuring the Fame Contest Winners, fast and loud Folk Rock festival band Leatherat, and Europe's premier tribute to Irish rock legends U2UK.
For more details, visit www.shipstonproms.org
First Responders receive first class support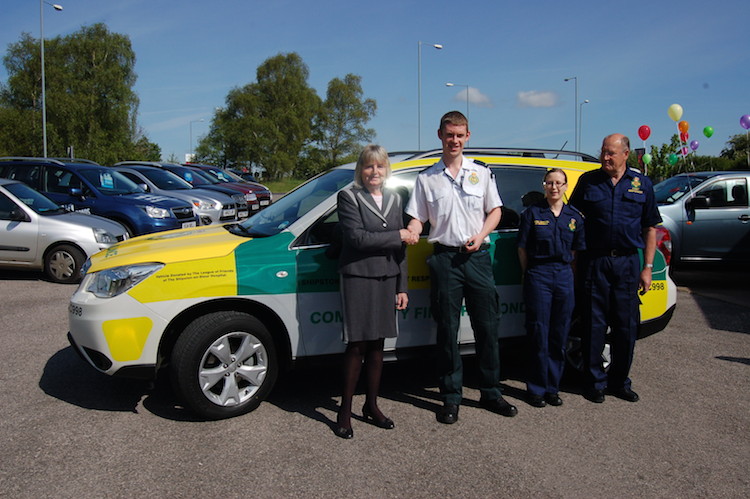 The League of Friends of Shipston Hospitals has donated a brand new Subaru Forester to Shipston First Responders.
Chairman of the League, Mrs Frances French, handed the keys of the four wheel drive vehicle to Stuart Eastbury, coordinator of Shipston First responders, having invested £25,000 in the car.
Shipston First Responders provide a vital emergency first aid response service across Shipston and the surrounding villages. They are often first on the scene, providing urgent care until an ambulance arrives.
Frances French said: "On behalf of the League of Friends, I am absolutely thrilled to be able to give Shipston First Responders the keys to this emergency response vehicle. They are an amazing team, very much appreciated by all the community, and I hope this will ensure they can continue to reach those in need, without delay."
The donation was made possible thanks to part of a legacy left to the League of Friends by the late Percy Lomas of Halford.
Act now to save our Young Firefighters!
Shipston Town Council is calling on residents and businesses to add their support to the petition to save the Young Firefighters group which has been running in the town for several years. The group is currently under threat from cutbacks announced by the Chief Fire Officer.
Shipston's Young Firefighters learn about everything from first aid to fire safety. Demanding physical training is coupled with theory and tests which ensure the children can demonstrate what they have learned.
Shipston's group is particularly well supported and, thanks to the support of the firefighters who run it, is also accessible to children with additional needs.
The group has started a petition and town, district and county councillors are urging as many residents as possible to add their names to the campaign. Mayor, Philip Vial, said "Yet again we find vital services for young people being put under threat. I sincerely hope that with a strong petition and objections from councillors, we will be able to secure a positive result for Shipston's Young Firefighters."
For more information, please contact Deputy Mayor, Jackie Warner (see page 15), or sign the petition at New Clark House.
Sheep shearing showdown expected at Shipston's Wool Fair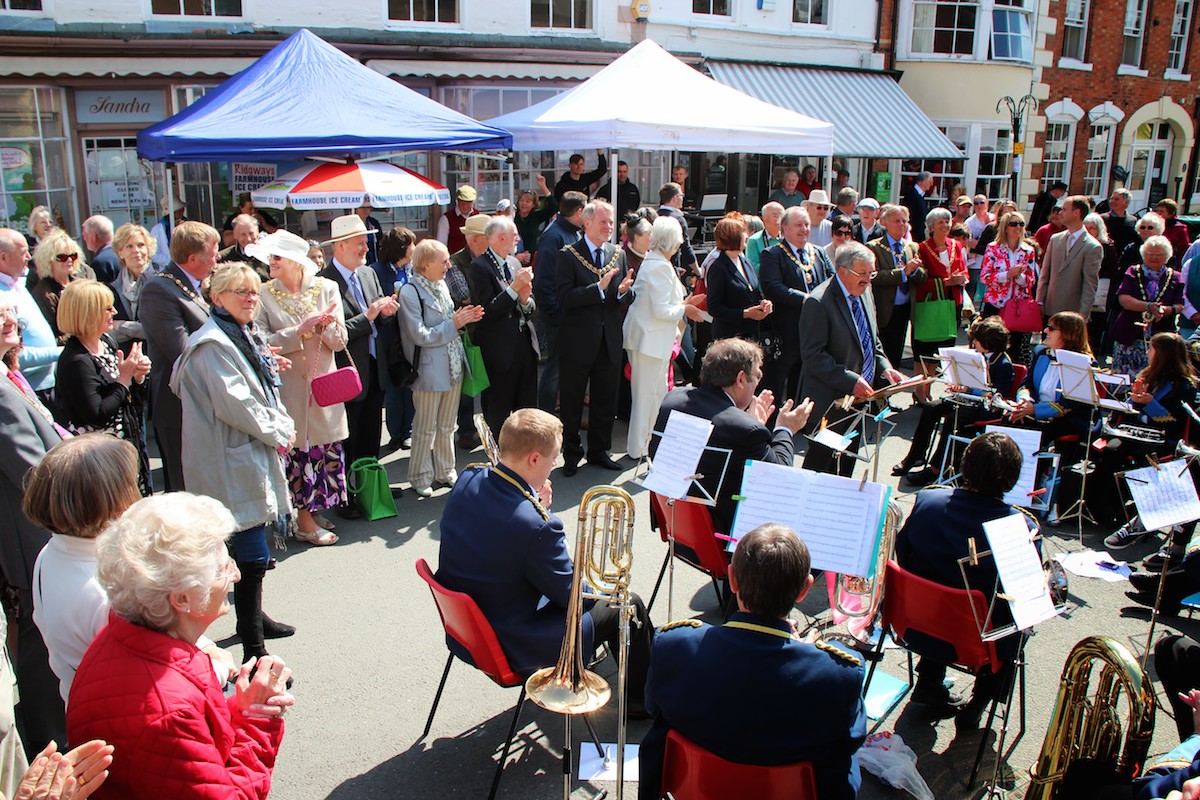 Speedy sheep shearing is just one of many attractions scheduled for this year's Wool Fair which takes place on Bank Holiday Monday, 26th May.
One of the town's leading annual events, the Shipston Wool Fair is set to be packed, once again, with a variety of entertainment to suit all tastes. With more emphasis on rare breeds, over 20 breeds of sheep will be on display in the High Street. As well as the traditional sheep shearing, individual sheep will be paraded in traditional fashion around a small show ring, allowing visitors to learn more about each breed.
Another big highlight of the event will be the final reveal of the Shipston Tapestry, which weavers and volunteers are busily completing as the Forum went to press. The tapestry project was launched two years ago and is designed to depict some of Shipston's most famous landmarks. A true community project, local people and community groups have been involved in weaving the cloth.
For the first time, the Wool Fair will also offer the chance to take a close look at a Shepherd's Hut. Traditionally designed as a comfortable vantage point for shepherds watching their flocks, shepherds' huts have seen a revival in recent years – and a visit to the one at the Wool Fair will demonstrate why!
Throughout the day, there will be plenty of stalls offering a mixture of retail therapy, games and competitions. Refreshments will be provided both by stallholders and local traders, while entertainment will include local singing and dance groups as well as former entrants to the Shipston Fame Contest.
Mayor, Ronnie Murphy, said "I am really excited about this year's Wool Fair. We've made changes to the layout and attractions which really make the most of our town's heritage as a 'Sheep Wash' town and I'm sure the day will prove even more popular than last year's record turnout."
Photo by Philip Vial
Support and care services given a boost ahead of Dementia Awareness Week
New services, support and awareness raising will all form part of Shipston's efforts to mark Dementia Awareness Week, which takes place from 18-25 May.
The theme of this year's Dementia Awareness Week is 'Don't Bottle it Up'. At the SCAN meeting on Tues 13th May, Dr Sue Pritchard will launch the 'Make Shipston a Dementia Friendly Town' campaign which will showcase all the services that are available locally for those affected by dementia, including support groups such as the Stour Valley Carers Group and the Alzheimer's Society Dementia Cafe. The campaign is designed to improve the quality of life of those affected by dementia. For full details, see the Shipston Medical Centre column on page 14.
A 'Singing for the Brain' taster event is taking place on Friday 16th May, to which all those affected by dementia are invited (see pg 10). These sociable sessions have been shown to have a positive impact on people with dementia and they may become a more regular feature in Shipston.
Funding for the sessions is now in place thanks to donations from the League of Friends of Shipston Hospitals and Stour Valley Lions, and community groups are now working with the Alzheimer's Society to explore options.
Mayor, Ronnie Murphy, said "I'm delighted to see so many positive plans in place to support the growing number of people affected by dementia. I am proud to support the new campaign and look forward to getting more involved."
Fresh air and exercise awaits
- and all in aid of charity.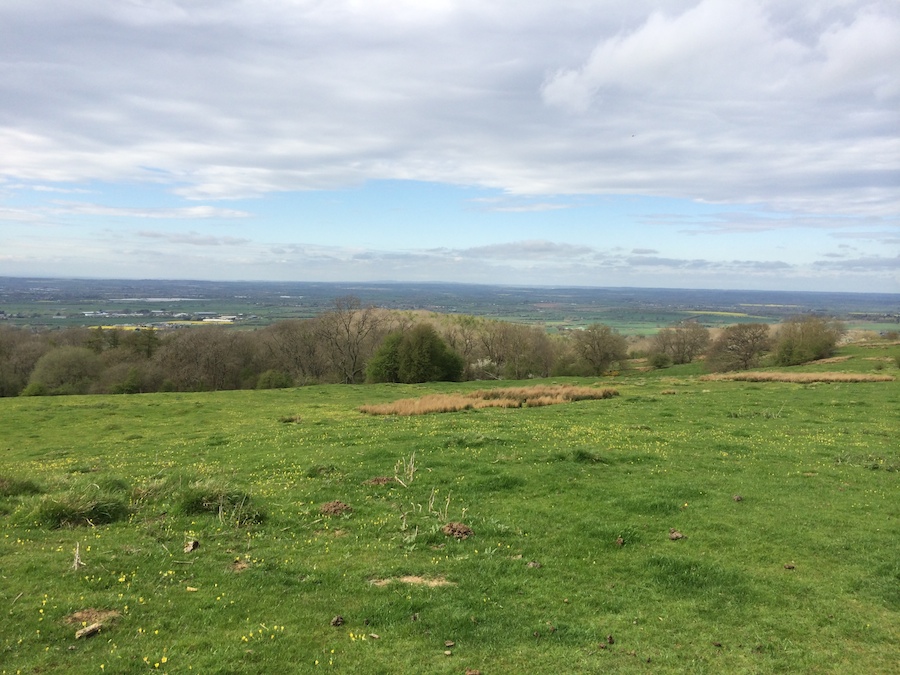 There are no excuses for not getting out and enjoying the fresh air thanks to the many walks planned in and around Shipston over the coming weeks.
On 4th May, the annual Rotary Cotswold Walk will take place, taking in beautiful views across the countryside on the seven mile trip (see page 10). If your blisters are under control, you can don your walking shoes again the next day, 5th May, to set out for the Brailes Three Hills Walk, starting from 9am until 11:30am from Brailes Village Hall. A barbecue awaits those who complete the walk.
Less than a week later, on Sunday 11th May, the annual Bluebell Walk will take place, setting off from Hell Brake Paddock in Whatcote. The walk costs £6 (children are free) and includes tea and scones. For further information, please contact Susan Price on 01295 680007.
For those with a real appetite for walking, on the 28th and 29th June, the Cotswold Way MAD Challenge will be taking place in aid of Spinal Muscular Atrophy. You can choose from a two-day 50 mile walk or a 10 or 20 mile walk on the Sunday. To enter please call 01608 663415.
Please do take part in these walks if you can. They all support good causes - and there are major brownie points for anyone who completes all the walks!
Dan Scobie elected to Shipston Town Council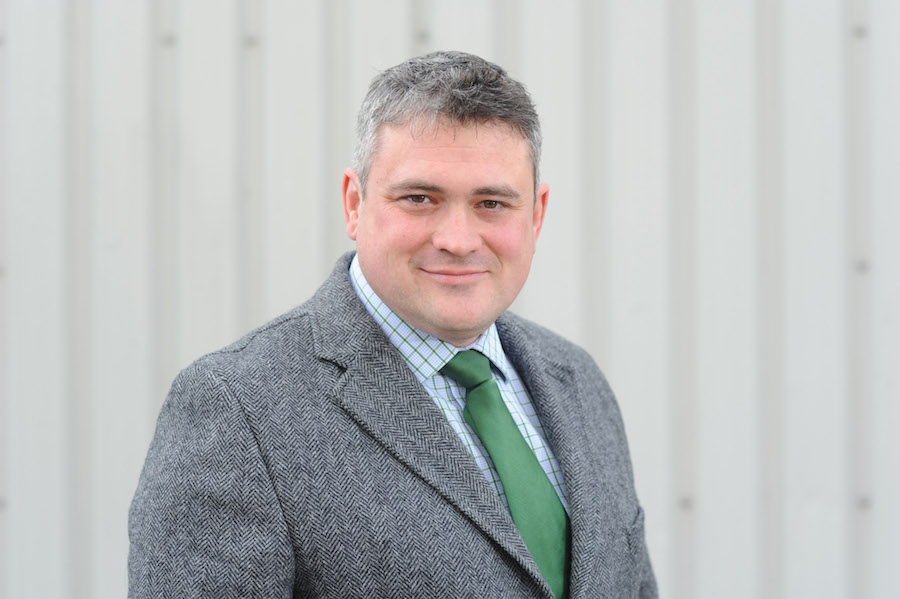 Local resident and food enthusiast, Dan Scobie, was successfully elected to the town council on the 3rd April following a local by-election. Two candidates contested the seat, which attracted a turnout of just over 21%, with Dan Scobie polling 478 votes compared to Gwen Kiely's 395. This is the second time Dan has stood for election, having narrowly missed out on a seat by just two votes last time.
Dan is well known to the local community, not least for his role in the highly successful Food Festival which was launched last year. Renowned for his Sourdough loaves, some councillors are rumoured to be looking forward to fresh bread being served at council meetings.
On being elected, Dan said: "I'm thrilled to have the opportunity to support Shipston and help ensure this town continues to thrive. I want to ensure that we retain and enhance some of the key facilities in the town such as the Rugby, Football, and Cricket clubs, and of course the Wool Fair, the Proms and the food and beer festivals."
Mayor, Ronnie Murphy, said "On behalf of all my colleagues, I am delighted to welcome Dan to the council and look forward to working with him in the coming months."
Sheep set to take centre stage at the 2014 Wool Fair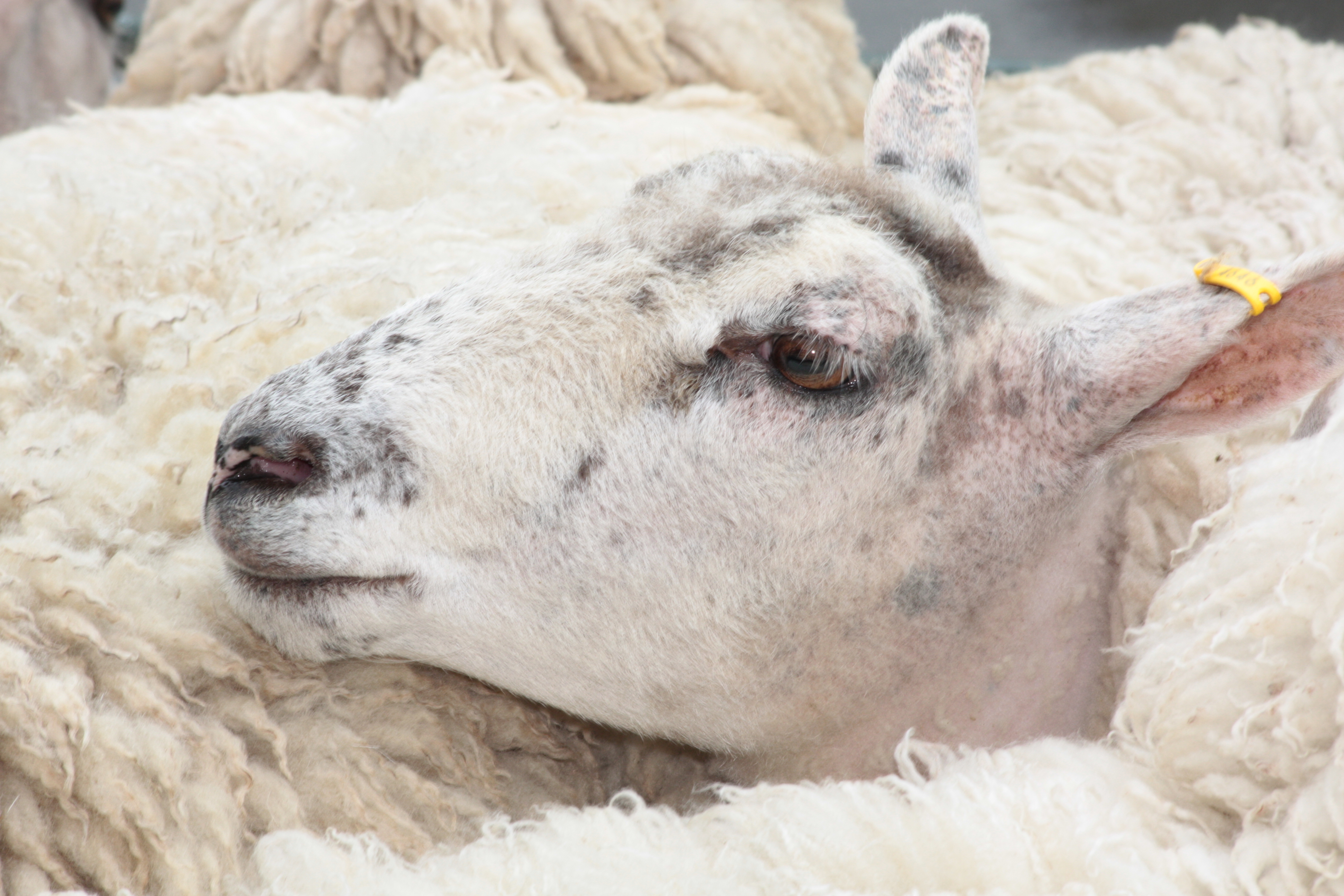 Arguably the most eagerly anticipated event in the Shipston calendar, the annual Wool Fair, takes place on the 26th May, and plans for the event are well under way.
This year, the sheep will be the star attraction, with over 20 different rare breeds set to make an appearance. The white woolly wonders will be centre stage in the market square, while experts will be on hand to lead the sheep around a mini show ring, while sharing fascinating facts about each breed.
An opportunity to step inside a modern day "Shepherd's Hut" will be among the popular attractions, together with an impressive array of stalls offering tempting treats for everyone.
Many of the town's businesses will be open during the bank holiday event, most of which will no doubt be getting into the woolly spirit in their own unique way. Look our for special window displays in the run up to the Wool Fair.
Look out for the next issue of the Shipston Forum which will contain more information about plans for the day, but in the meantime, block out bank holiday Monday, 27th May in your diary for this first class event.
Voting slips at the ready for 3rd April
The by-election being held to fill the post vacated by former councillor, Alan Noyce, is being held on 3rd April. Two local residents have put themselves forward, Dan Scobie and Gwen Kiely.
The polling station will be open from 7am to 10pm at the Sheldon Bosley Hub, Pittway Avenue. Don't miss this important opportunity to have your say on who should represent the residents of Shipston.
The successful candidate will join the town council until the full council election in May 2015, when all council seats will be up for re-election.
Shipston Rotarians camp out in the Co-op to support the Food Bank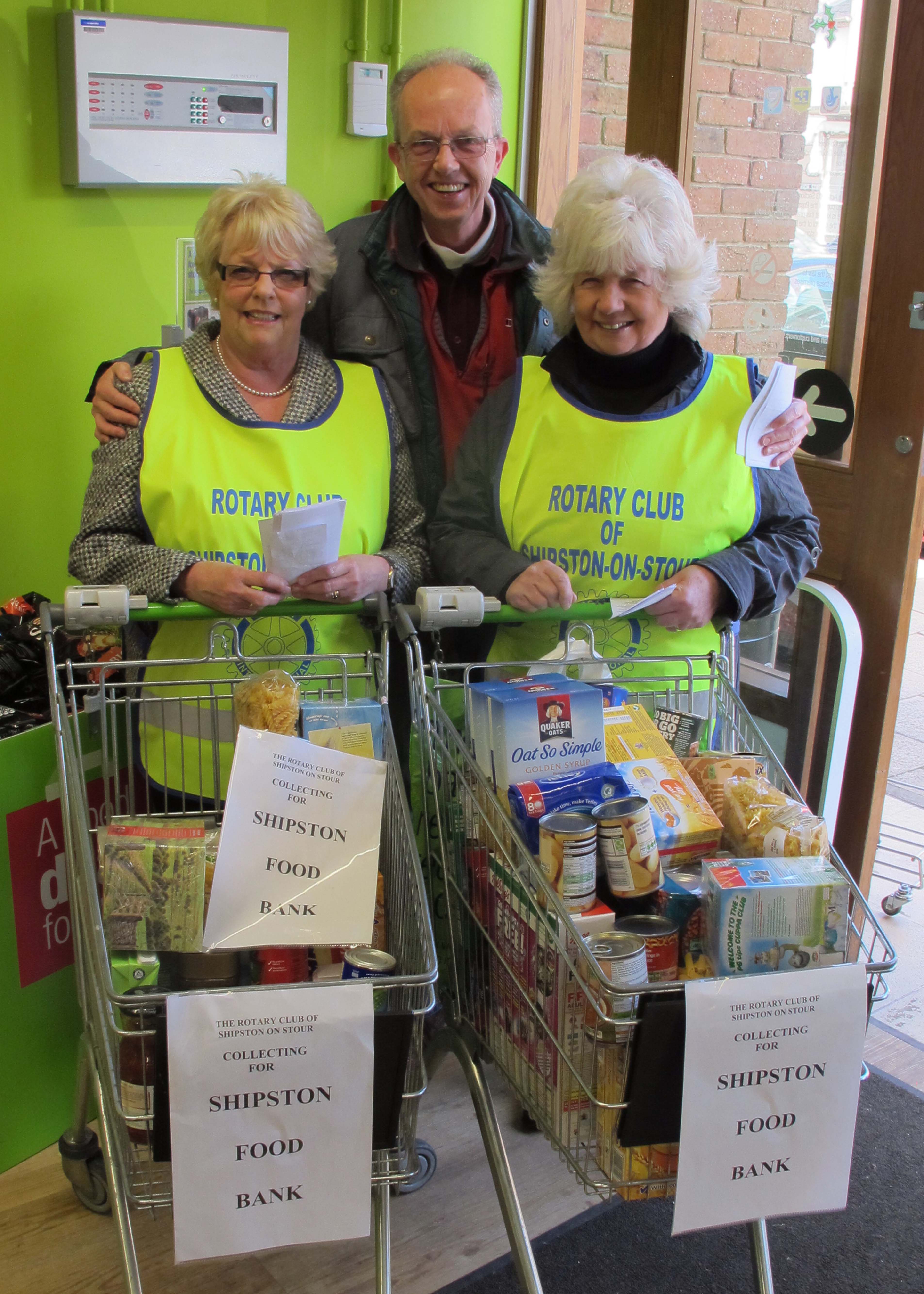 Shipston Rotarians recently went on a mission to support the town's food bank, with fantastic results.
Having identified what food was required, Rotarian, Fay Ivens, produced a flyer inviting shoppers to make a contribution. Armed with flyers and posters, Fay, and fellow Rotarians, Nigel Willis, and Christine Cockell, took up position at the entrance to the larger Co-op in Shipston High Street.ipston Rotarians recently went on a mission to support the town's food bank, with fantastic results.
They were met with amazing generosity from shoppers. In just 2 hours they collected 3 full trolley loads (amounting to over £200 worth of food), plus some cash donations. A very worthwhile morning.
Rotarian, Fay Ivens, said "On behalf of Shipston Rotary, I would like to thank Shipston residents for their generosity and the Co-op for allowing us to use their premises."
Housing Needs Survey suggests a positive vibe in Shipston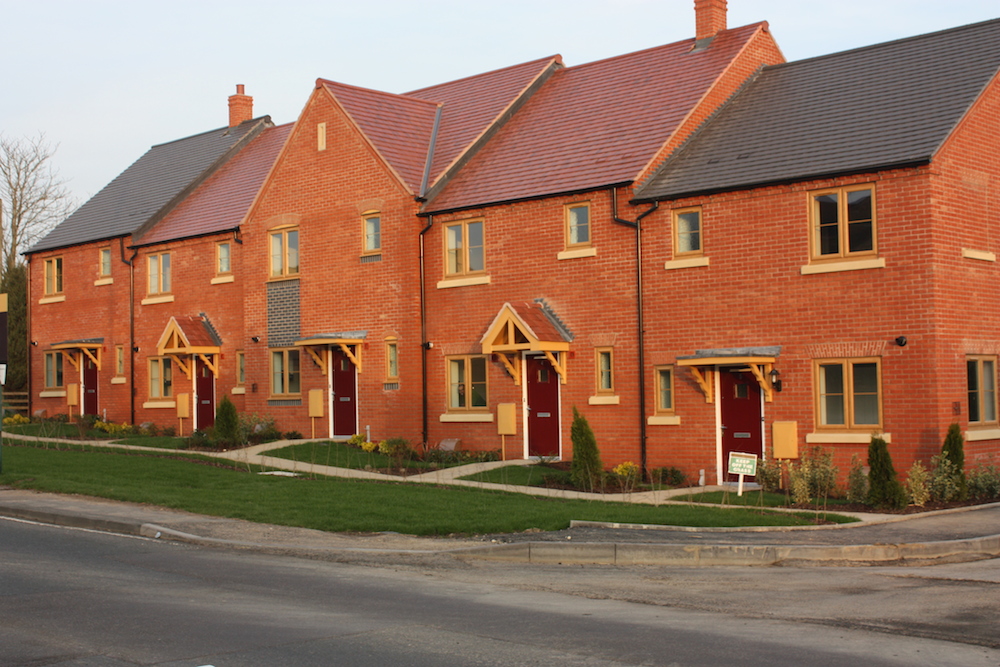 An independent housing needs survey, commissioned by Shipston's Neighbourhood Plan Housing Topic Group, suggests that overall, attitudes to living in Shipston have improved since the survey was last undertaken in 2005.
The survey, which was primarily designed to identify outstanding needs for affordable and social housing as part of the group's evidence gathering process, also asked residents to rank how they feel about living in the town, including issues such as crime and access to facilities.
Significantly fewer people believe Shipston has a lack of housing now than in 2005, with just 17 percent of respondents citing this as an issue compared with 35 percent previously. However, the associated drop in need for affordable and social housing has been much lower – at just three percent – suggesting there is still a need for more of this type of housing locally. Despite this, only four percent of respondents said that someone in their household had to leave town due to a lack of affordable or suitable housing.
Ninety-five percent of respondents felt Shipston is a nice place to live, compared with 83 percent eight years ago, and only seven percent now feel the town suffers from crime, versus a third of respondents in 2005.
Town Councillor and Neighbourhood Plan representative, Ian Cooper, said: "It's wonderful to see such a positive response to living in Shipston. The reduced demand for housing in general is perhaps not surprising given the amount of development we have seen since 2005, but clearly we still need to be looking at providing more affordable and social housing to meet existing needs."
The results of the Housing Needs survey, which was supported by the town council, will be considered as part of the development of the Neighbourhood Plan, which will look at the amount and type of housing Shipston could accommodate.
The survey was carried out by Warwickshire Rural Community Council. Over 2,500 surveys were sent out and 749 returned, representing a response rate of 30%.
Town Council welcomes crackdown on vehicle-related crime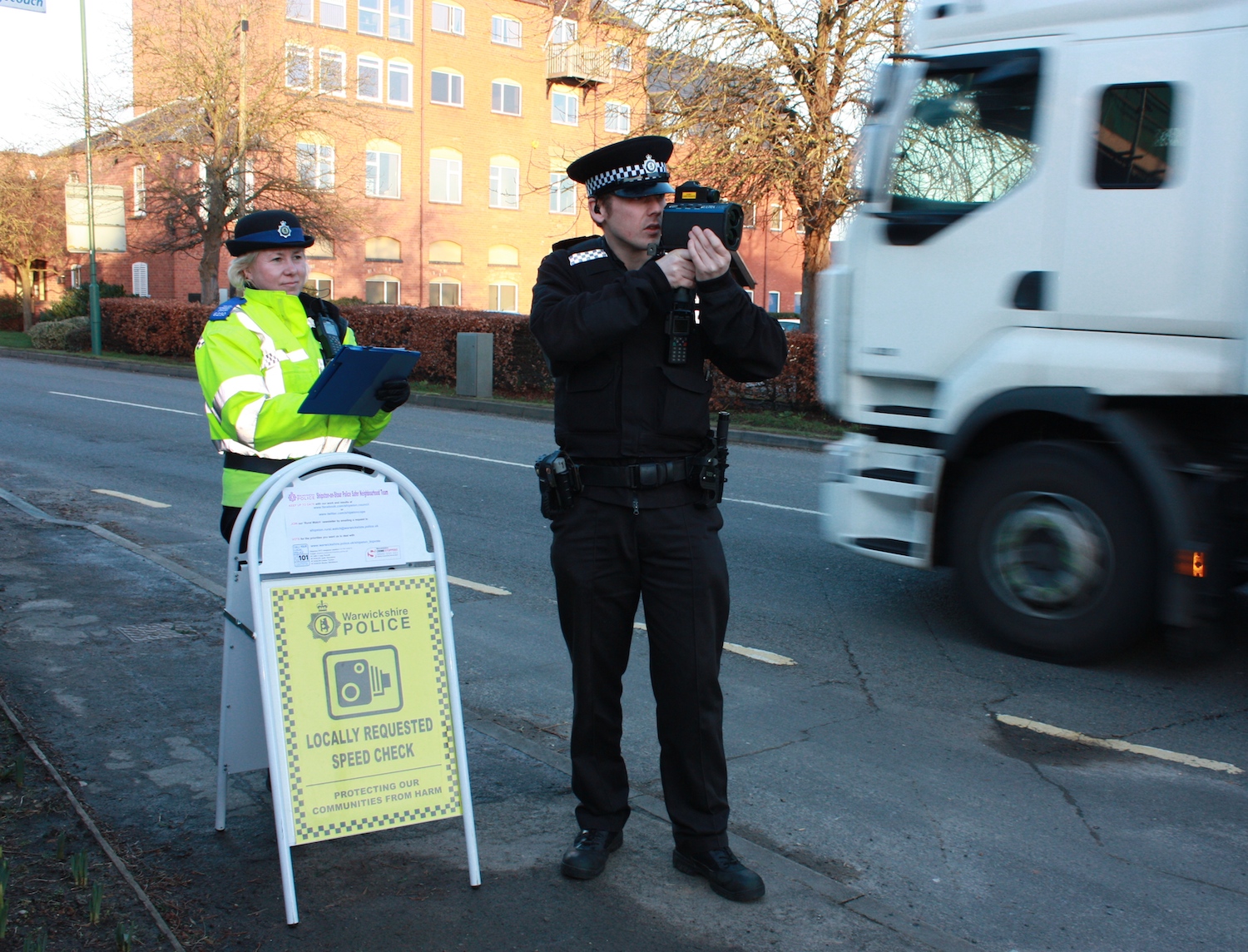 Shipston's Safer Neighbourhood Team, led by PC Craig Purcell, has been cracking down on vehicle-related crime across the town and local area, with impressive results.
Following a number of complaints from residents and town councillors about speeding, obstruction of pavements and junctions, and illegal parking, the policing team decided to get tough. Since December, Community Safety Officers, accompanied by PC Purcell, have been a very visible presence on the town's streets.
Over 98 speeding offences have been recorded since the last Community Forum in December, 38 of which were in Shipston. Six vehicles have been seized for offences including theft of fuel, driving without insurance and driving without a licence.
Cones have been placed on streets to try and prevent inconsiderate parking on busy junctions and residential streets, including around the medical centre, primary school, and in the vicinity of the two building sites on Stratford Road. Letters are due to be issued to parents and residents in worstaffected areas to help tackle the parking problems.
PC Craig Purcell said "We recognise the challenges some residents face in parking around the medical centre and schools but public safety is our priority. Vehicle-related crime has been the number one concern raised by residents since I joined the team at Shipston and we're determined to crack down on speeding, illegal parking and other issues which can directly affect the safety of residents.
"Mayor, Ronnie Murphy, said "I am delighted to see the Safer Neighbourhood Team taking such a proactive approach to this issue. I hope that by focusing on these activities, residents and visitors to the town will be encouraged to drive safely and be considerate to other road and pavement users."
Visit www.warwickshire.police.uk/shipston_bigvote by 3rd March to vote for forthcoming police priorities.
Shipston electorate to head to the polls again
Just a few months after the last town council election, Shipston residents will be receiving polling cards once again to fill the council seat vacated by Alan Noyce. Thanks to a little known by-law, an election must be called if requested by 10 or more members of the electorate.
Following such an application by a group of Shipston residents, the vacant post cannot be filled by council nomination and an election will go ahead provided more than one person puts their name forward for the post.
The election will take place on the 3rd April and polling cards will be sent out in the next few weeks.
Mayor, Ronnie Murphy, said "Many town councillors are concerned that we have been put in a position where we have to hold an election at considerable cost to the town, despite the fact that all seats will be up for re-election anyway in May 2015. However, we urge all eligible residents to make the most of the election by voting on 3rd April."
Combined with the election in December, the town will have spent over £6,000 in election fees in this financial year.
Flood Forum starts work in Shipston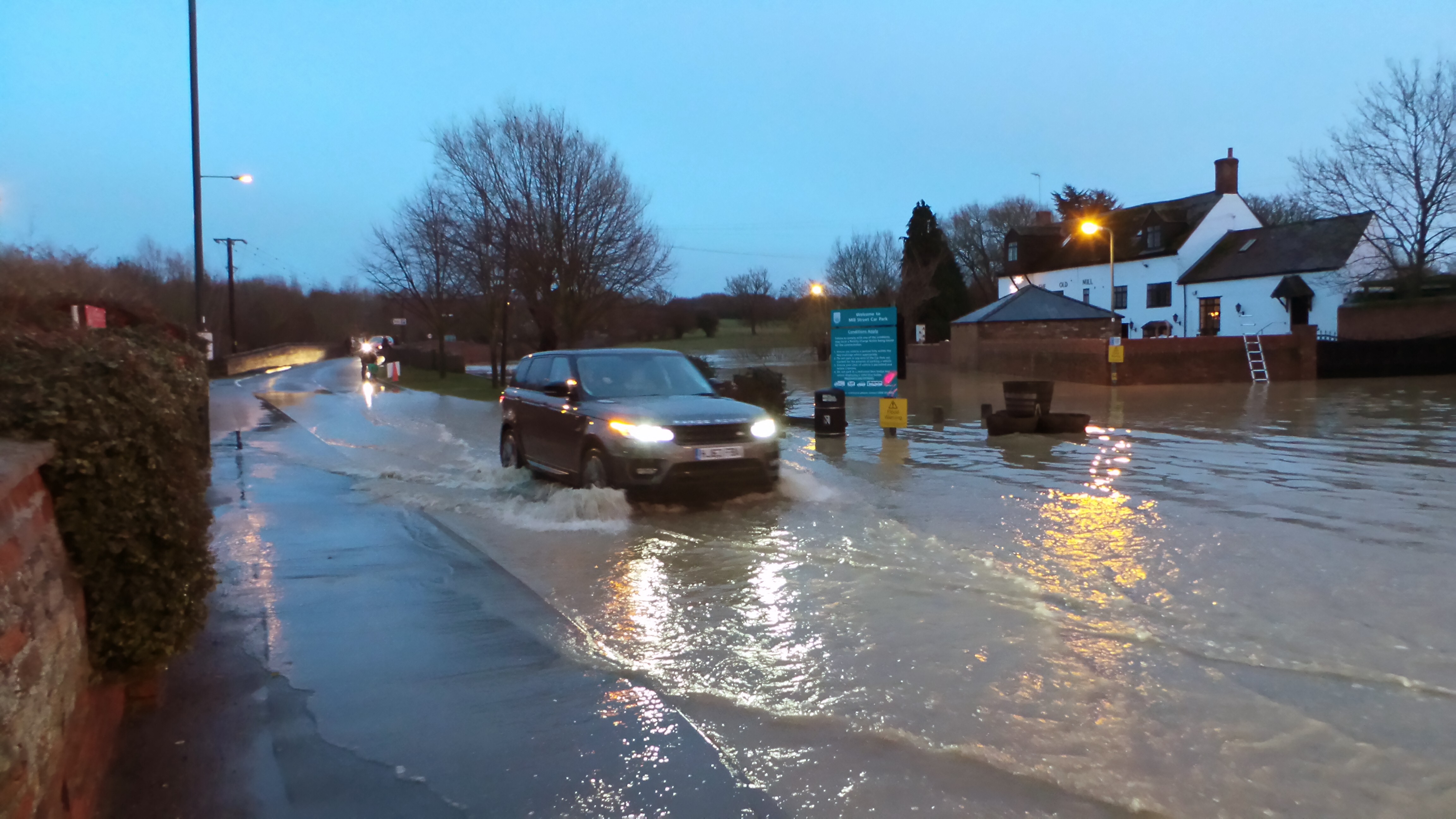 Local residents have answered the call for volunteers to join a local Flood Forum, which held its first meeting last month.
Shipston's Flood Forum is one of ten being set up across Warwickshire. Keen to involve as many members of the community as possible, the Forum members will look to engage and disseminate information across Shipston and will be looking at ways to enable residents to raise issues and keep up to date with plans. The Flood Forum will develop an action plan in response to issues of most concern locally.
The Shipston group, with support from the National Flood Forum, will then meet with all agencies responsible for flood risk to encourage better partnership working.
The group is in its very early stages and further updates will be published in the Shipston Forum. For more information, contact the Town Clerk on 662180.
A vision in wool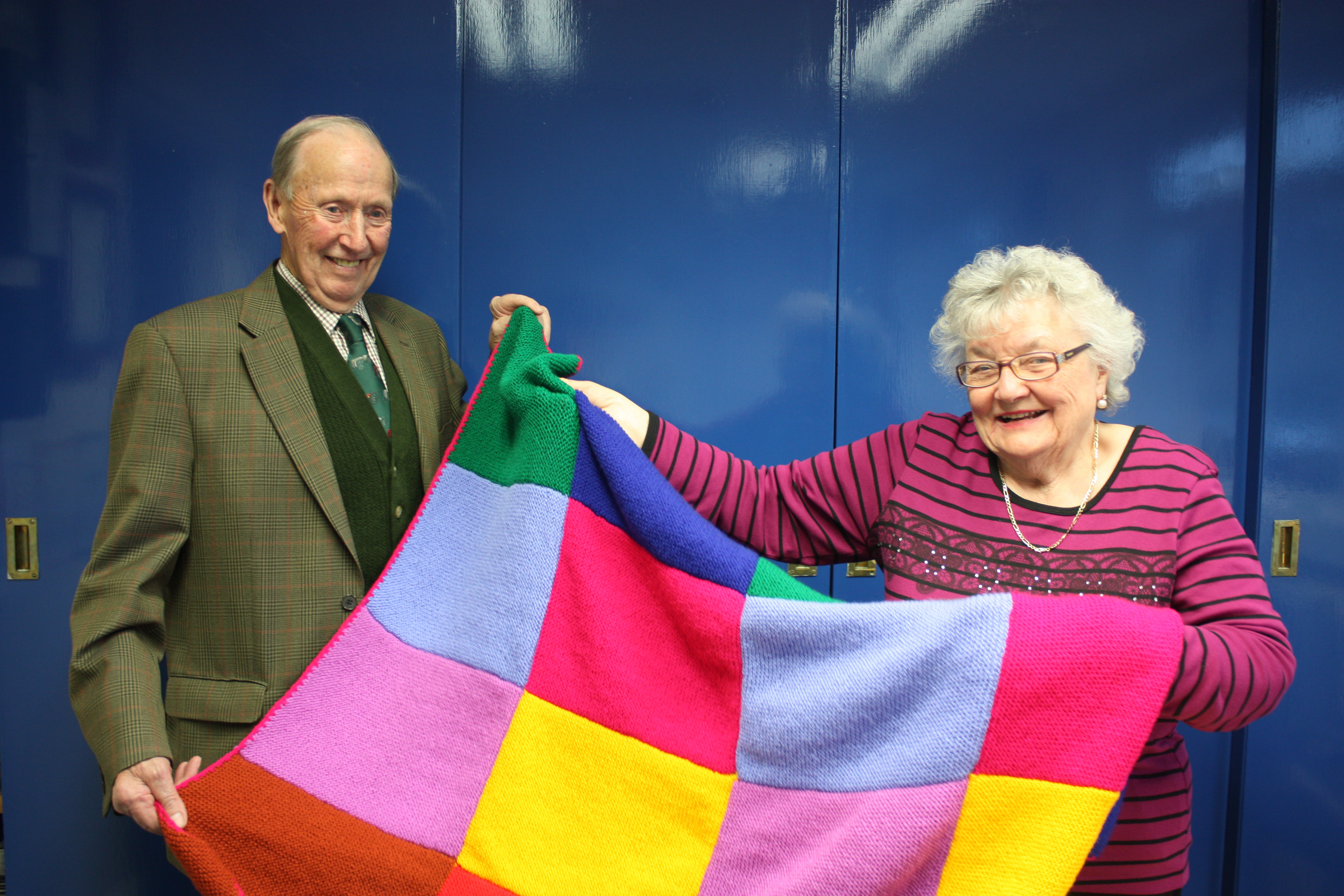 Local resident, Sid Peachey (pictured with Mayor, Ronnie Murphy) has been busily working his knitting needles to produce this fantastic blanket in support of Hamlin Fistula UK.
Following the call from members of the Wool Fair Committee a few months ago, Mr Peachey began knitting squares to be made up into a shawl for the only UK charity exclusively supporting the Addis Ababa Fistula Hospital in Ethiopia.
Those attending the hospital are often very poor and malnourished. Hamlin Fistula UK provides individual shawls which are given to hospital patients that they then take home with them to keep them cool in summer and warm in winter.
Thanks to help from his friends, Mrs Kath Roe, Mrs Oakey and Mrs Marion Smith, who sewed the individual squares together, Mr Peachey was able to present the shawl to Ronnie Murphy, who said "I am thrilled to receive this wonderfully bright shawl on behalf of the Wool Committee. We will ensure it gets sent to Hamlin Fistula UK and on to someone in need in Ethiopia."
There is still time to get knitting to support this charity. The guidelines are that squares should be knitted in garter stitch using double knitting wool and UK no 8 (4mm) needles. The squares will need to be stitched together to make shawls of approximately 36 inches by 48 inches, although the stitching can be done by friends and committee members if needed.
Please drop your brightly coloured squares in at New Clark House or for more information, call 01608 662180.
Councillors to assess Shipston's infrastructure needs
Town councillors to assess infrastructure needs ahead of the Draft Core Strategy consultation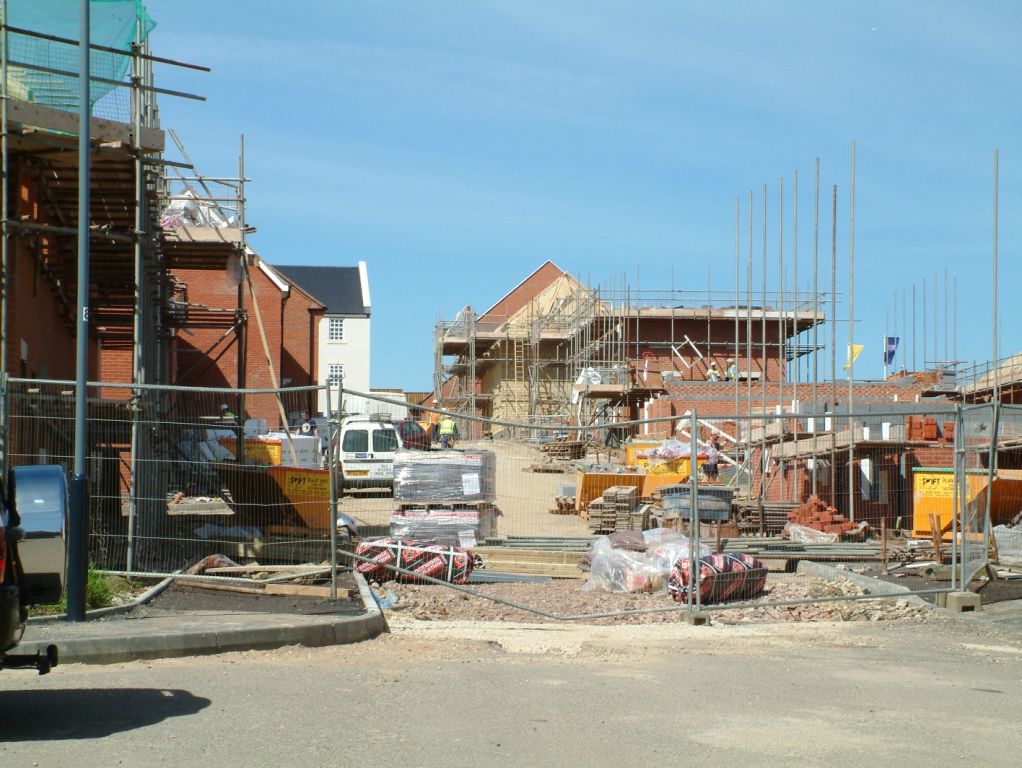 The long-awaited Draft Core Strategy, prepared by Stratford District Council, is about to go out for further public consultation. The revised draft document includes recommendations that an increase is made to the overall housing numbers for the district (to 10,800) and that the plan period changes from 2008- 2028 to 2011-2031.
Councillor Martin Ferrier presented a paper raising concerns about implications in the Draft Strategy that development in Shipston is sustainable, despite the fact that the local schools and medical centre are already at capacity. Shipston Town Council voted to set up a short-term working group with the urgent action of clarifying the infrastructure needs in the town, which will inform the council's consultation response. Work already being done by the Neighbourhood Plan team will feed into this process.
Members of the public are also invited to have their say on the propsals and councillors are urging as many people as possible to comment on the Draft Core Strategy by the 13th March. Mayor, Ronnie Murphy, said "whatever your views on the district council's plans, please take time to respond to the consultation to ensure Shipston makes its voice heard." Visit www.stratford.gov.uk for more information.
Warwickshire Air Ambulance appeals for volunteers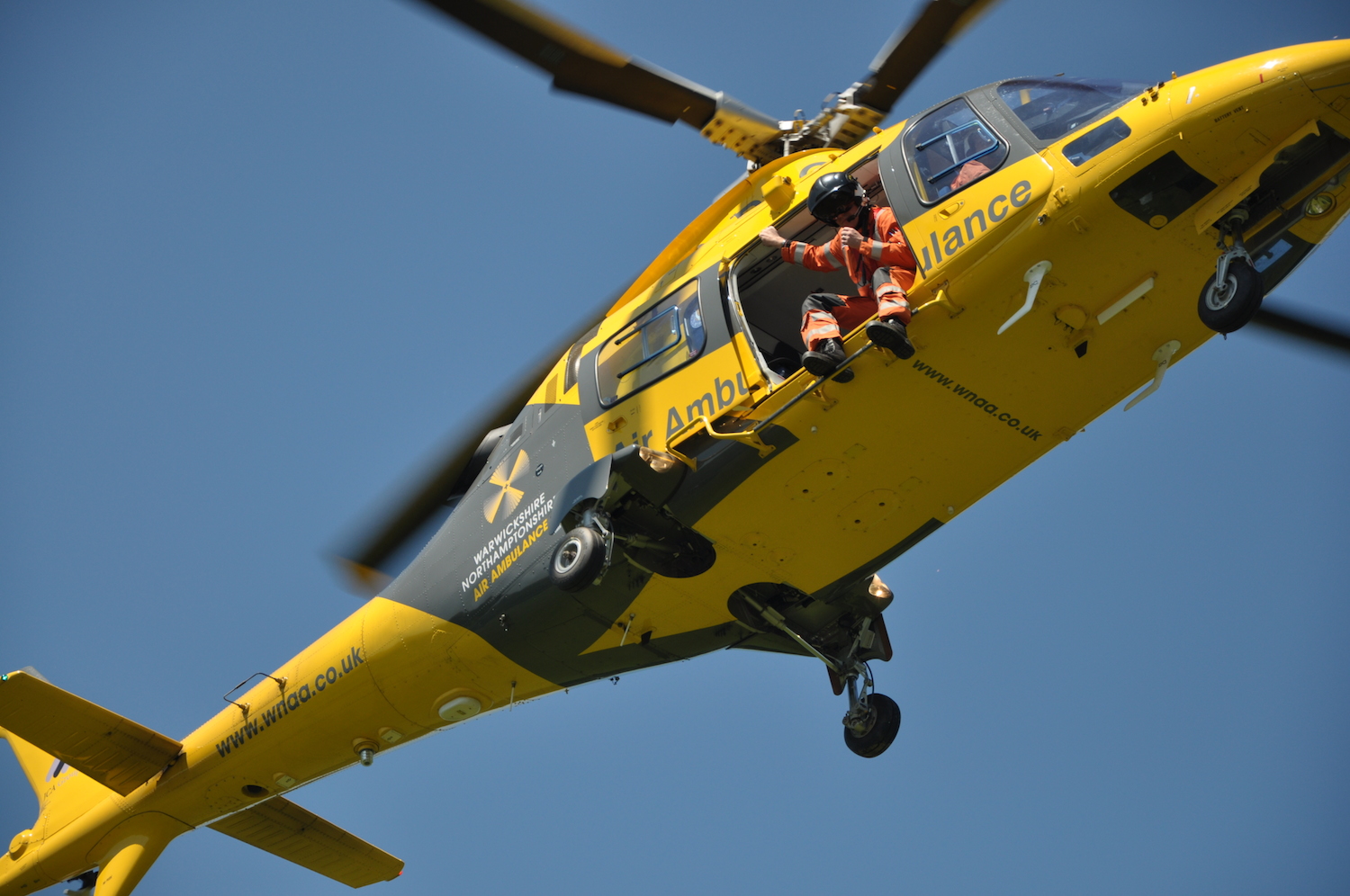 The Warwickshire and Northamptonshire Air Ambulance is calling on Shipston residents to become volunteers to help the organisation.
The Air Ambulance is a registered charity and is heavily reliant on volunteers and donations to keep it going. Help is needed in a number of roles including charity shop assistants, community engagement volunteers and bucket collectors.
The WNAA is a vital service, particularly for rural communities like Shipston which are some way from the nearest hospital. The speed of the helicopter means patients can be flown to the best equipped hospital to treat their injuries rather than automatically going to the nearest facility which may not have specialist treatment available.
Regularly seen flying over Warwickshire, the service has been running for ten years and recently completed its 14,500th mission. Each rescue mission costs an average of £1,700 which is why volunteers and fundraisers are so important to help keep the service going.
To find out more and register interest, call 08454 130999 or visit www.theairambulanceservice.org.uk/volunteer
Shipston weathers the storms with help from the town council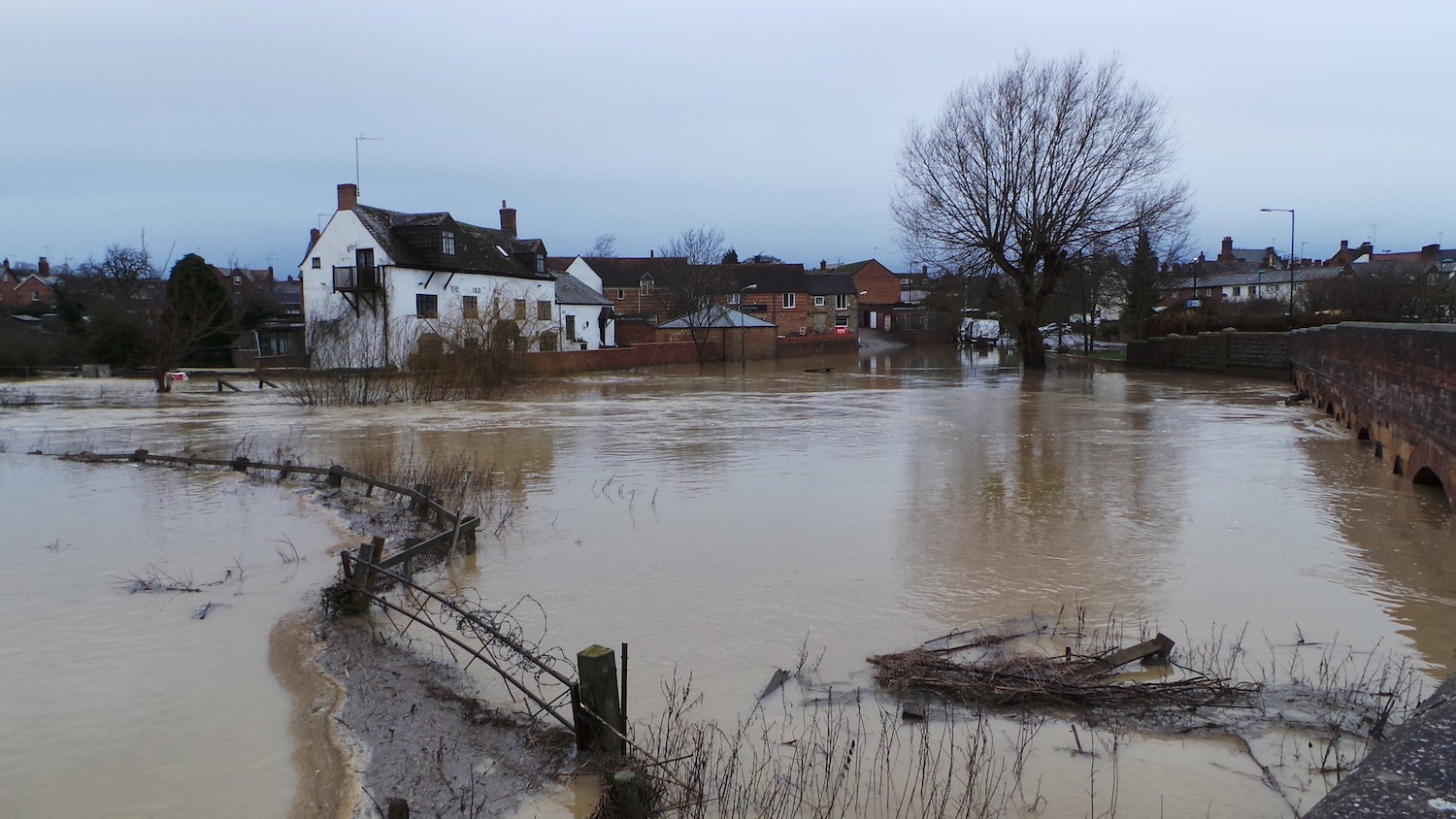 Shipston proved to be well prepared and resilient in the face of flooding in recent weeks.
During December and January, storms and flooding were very much headline news across the UK and Shipston was no exception. Thankfully spared some of the worst of the weather, the town did not escape seemingly endless rain which eventually caused the river to burst its banks, flooding the Mill Street car park and surrounding areas. Many roads around the town were also affected, with a number of blocked drains adding to the problem.
Despite these challenges, the town coped well as the town council's Emergency Response plan swung into action.
With heavy rain forecast, councillors Fay and Arthur Ivens distributed leaflets containing emergency contact numbers, while the town council's contractors, Lawns2Mow, delivered sandbags to properties at risk of flooding. Lawns2Mow were out in all weathers and all hours to help direct traffic and minimise the impact of the floods. Councillors Philip Vial and Melanie Trapp kept residents up to date on the latest river levels and flood warnings via Facebook and Twitter.
As part of the Emergency Plan, urgent-response volunteers were on hand to help move residents' furniture in the event of their homes flooding and the Sheldon Bosley Hub was set up to provide temporary shelter if necessary. Thankfully this wasn't needed this time but the arrangements are in place should they be needed in future.
Emergency Plan chair, Fay Ivens, said "We were relieved that no homes were flooded on this occasion – even The Old Mill escaped thanks to the flood defences they have put in place. However, residents in flood risk areas were very appreciative of the help provided by Lawns2Mow and I'm confident that we have the right plans in place to help people should we see more flooding in the coming weeks."
Mayor, Ronnie Murphy, added "We are all extremely grateful for the hard work both councillors and Lawns2Mow have put in to minimise the impact of the recent flooding."
Queens Avenue Park Tree Planting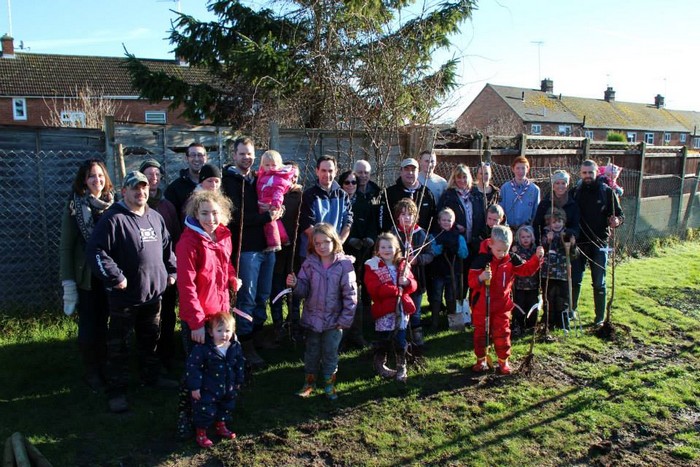 Many thanks to all the volunteers, including Cubs, Firefighters, the Queens Avenue Park Action Group, Transition Shipston and the Deputy Mayor, Cllr. Philip Vial, for turning up on such a sunny day to put a dozen more fruit trees in.
The Park now has quite of bit of equipment in, including a giant climbing frame and slide, football and basketball and (obligatory swings). Polly Taylor, who leads QAPAG, continues fundraising.
Transition Shipston paid for the trees, and will be continuing a planting scheme over the next year.
The efforts of QAPAG have been supported and sponsored by the Town Council, who own the previously derelict piece of land.
Free Compost Bin and Training Offer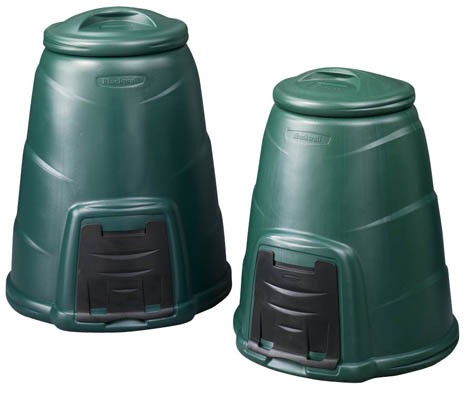 Warwickshire County Council are keen to promote home composting. It is a great way for gardeners to make their own compost and it diverts garden and food waste from the waste stream saving Council tax money.
To encourage residents of Warwickshire to either start composting or help existing home composters improve their knowledge, the County Council's waste management team are running a series of free home composting workshops across Warwickshire. Each resident attending the workshop will receive a free 330 litre compost bin. (Limited to one free bin per household)
Each workshop will last approximately 45 minutes consisting of a 30 minute presentation by two County Council officers with an expertise in home composting and waste management plus a question and answer session.
The workshops will take place as follows:
Bedworth - Wednesday 29th January
Bedworth Civic Hall, Bedworth
Atherstone - Saturday 5th April
Lower House Farm Recycling Centre, Baddesley Ensor, Atherstone, CV9 2QA
Stratford - Thursday 10th April
Holy Trinity Church Centre, Old Town, Stratford-upon-Avon
Nuneaton - Wednesday 30th April
Nuneaton Town Hall, Nuneaton
Warwick - Tuesday 6th May
Hill Close Gardens, Bread and Meat Close, Warwick CV34 6HF
Rugby - Saturday 10th May
Rugby Library, LIttle Elborow Street, Rugby, CV21 3BZ
To book on to a course either:
Shipston Food Bank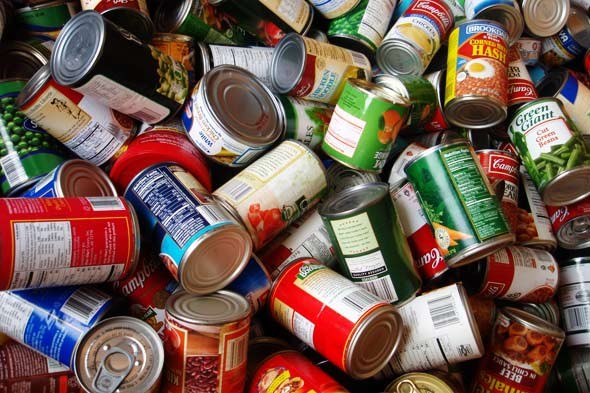 I've been asked to post this by Shipston Food Bank. They have had to change the location of the Food Bank to provide better cover and thought this would be a good opportunity to remind people that Shipston has this service and how to access it.
The new distribution point is the Badger Valley Childrens Centre based on Tilemans Lane (access is from Tilemans Lane and it is based at the top of the Primary School playing field).
To access the Food Bank you need to get a referral voucher. These are supplied by the Medical Centre (if you ring reception - 01608 661845, they will advise you how to get one), the Citizens Advice Bureau (ring 01789 200136 and they will make an appointment for you at the Shipston CAB) or if you are a parent of a child attending Badger Valley they can issue one themselves.
Badger Valley keep limited supplies (the main stores are held by St. Edmund's) and it is important that you ring them on 01608 664771 before attending with your voucher. Both the Medical Centre and the CAB will remind you of this when giving out vouchers.
The service is completely confidential and no referrer will provide your information to anyone else without your express permission.
Shipston Town Council has supported the Food Bank since its inception by St. Edmund's Church a couple of years ago. Although we are saddened by the increasing need for the service, we are delighted that Andrew Coleby, the Rector of St. Edmund's, his volunteers and the Badger Valley Centre have been able to support many Shipston families over the Christmas period.
Please share this update so it reaches as many families in need as possible.
If you wish to donate to the Food Bank (dried/tinned goods only) please contact Andrew Coleby directly on 01608 661210.
Philip Vial
Deputy Mayor