2019
Riverside proposals to be unveiled for consultation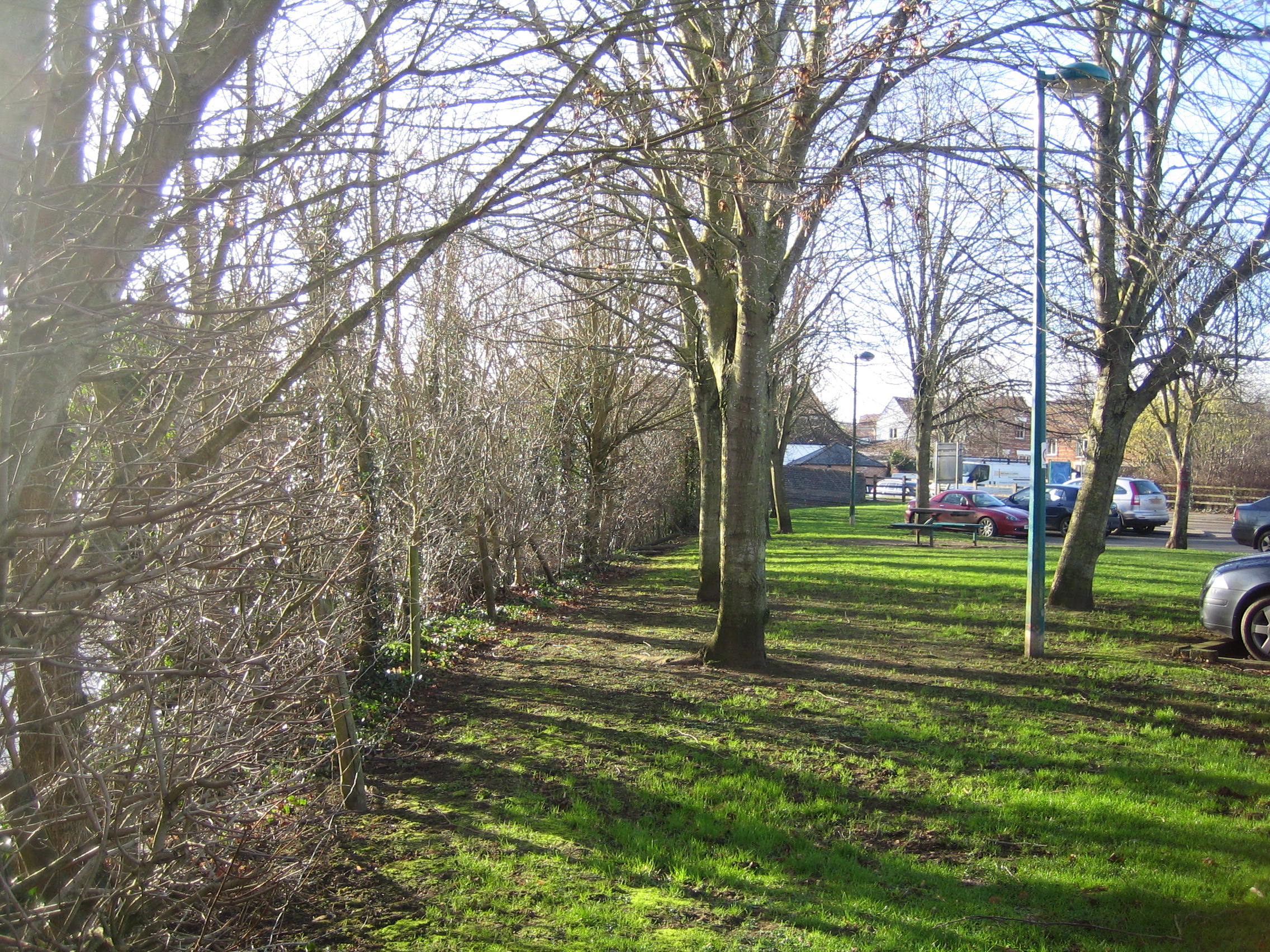 Proposals that could see the river banks by Shipston Bridge transformed into a haven for wildlife and recreation will be unveiled for public consultation on 2nd and 3rd August. The plans are the culmination of months of work led by Shipston Town Council's Heritage and Leisure Projects working group, supported by local landscape architect, Emma Stolwood
from Stolwood Architects.
Town councillors were given a sneak preview of the plans at the June meeting, which cover new furniture, attractions and planting. If all goes to plan, on the Bridge Car Park side of the river, the main attraction will be a new viewing platform over the river. The platform would give residents and visitors a much clearer view of the river, with a chance to spot local wildlife both in the water and on the banks.
HALP is also hoping to install a natural willow arch for children to run through as well as a willow seating area and new picnic benches on that side of the river. Information boards will be added to share information about the river, local wildlife, and flora and fauna.
On the Mill Street side, the team is hoping to replace the current metal crash barrier with a more attractive wooden one. The diseased willow tree will be cut back significantly and turned into a bug hotel and there are plans for a raised bed to add to the other striking floral displays around the town. The HALP team has also looked at various options for plants that will attract wildlife and provide year-round interest.
The proposals have been developed following careful consultation with a range of experts and take into consideration the potential impact of future flooding. The team is now inviting residents to view the proposals and share their views before the important work of seeking funding begins.
Co-chair of the HALP Working Group, Sheelagh Saunders, said: "We are really excited about the plans to make the most of the river at Shipston Bridge and we'd really like to share where we've got to with local residents. The plans will be on view throughout the two day consultation event and we'll be running guided visits to the river from Clark House to explain the proposals in detail.
"This is one of the priority projects that arose from the Neighbourhood Plan so it's really important that our community is involved in the next steps and has the opportunity to make this a space we will all want to use. We hope to see as many of you at the open day as possible and look forward to hearing your views."
Alongside the consultation, the working group is seeking a bid writer to support bids for funding. Further details about the public consultation will be published in the August issue of the Forum.

Photo: Bridge Car Park river bank
Wool Fair welcomes civic dignitaries to another successful event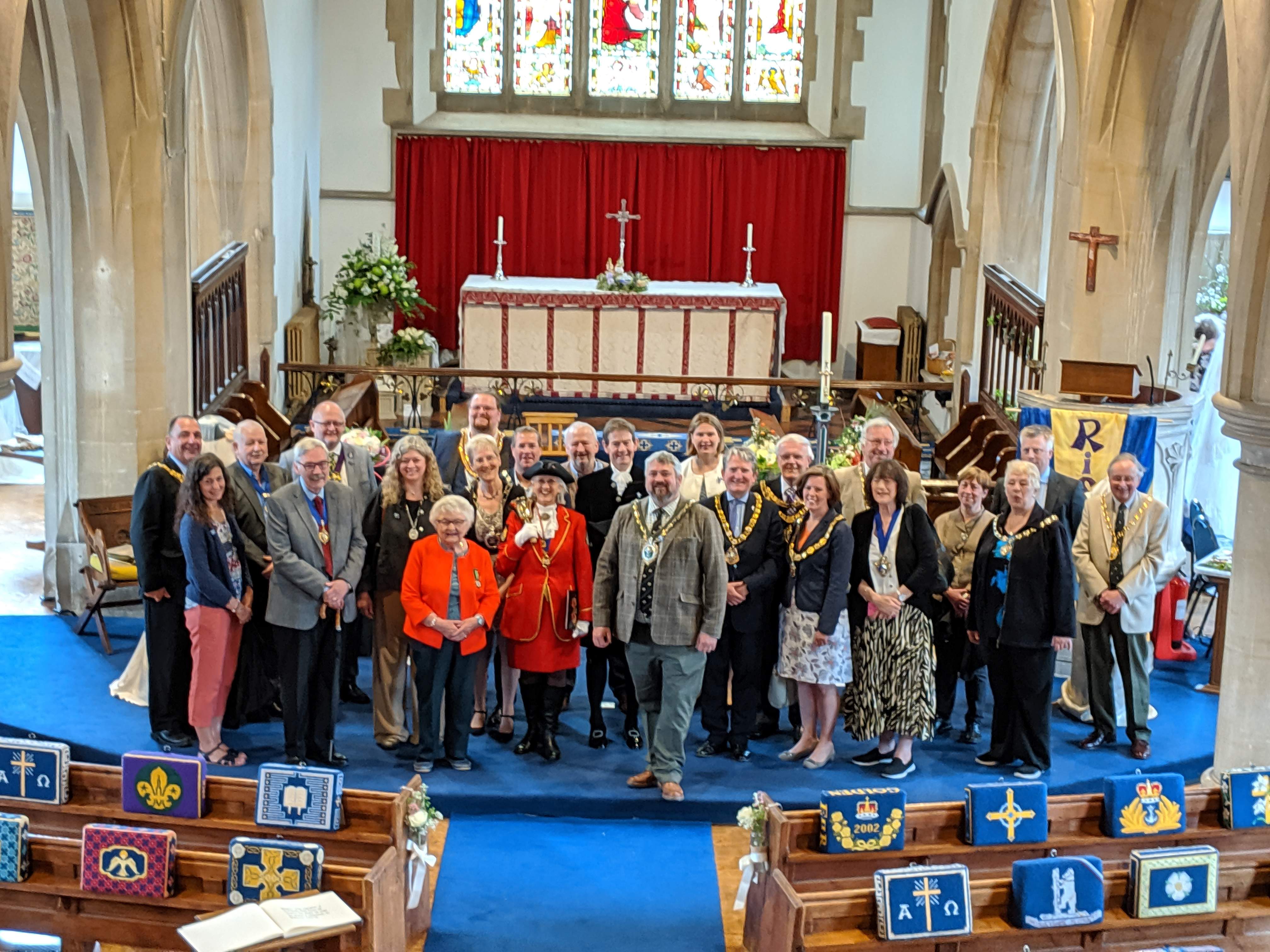 Shipston's Wool Fair Weekend was hailed a huge success, attracting civic dignitaries, residents and visitors from the region.
Totally Locally got the weekend off to a great start with another busy arts and crafts festival. This was followed by the Rotary Community Songs of Praise.
As for the Wool Fair itself, quite rightly, the sheep stole the show, with some particularly cute varieties proving extremely popular. Shearing was another draw, with many flocking round to see hand shearing in action.
As a first for this year, the Wool Fair weekend featured a wedding dress display from the Victorian era to the present day, alongside a stunning flower festival, organised by St Edmund's Church, which delighted the town's special guests (see photo, right, by Chris Wright). The weekend was also the first opening for the pop-up photographic exhibition at former council offices, Clark House, on West Street.
The main stage played host to numerous local musicians including the High School Band and Shipston Town Band. Craft stalls, competitions and games entertained everyone, while a variety of food and sweet treats kept energy levels up.
Feedback from Civic Dignitaries has been overwhelmingly positive, demonstrating what a positive impact the event has on Shipston's reputation in the wider region.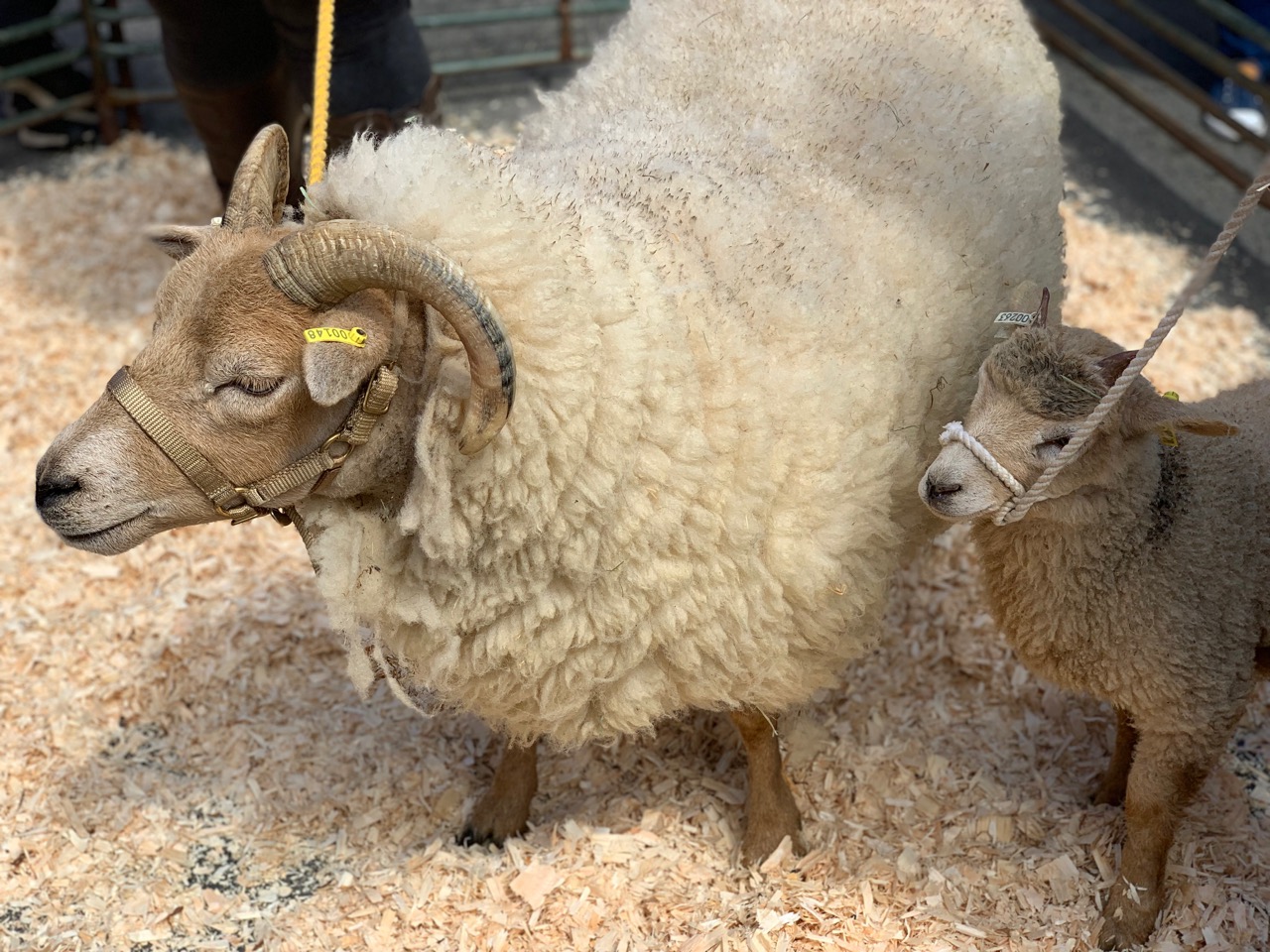 Letters have been received from a number of people, including the High Sheriff of Warwickshire, Simon Miesegaes, who said: "Thank you for your hospitality at the Wool Fair... It was a great success and such a happy reflection on the wonderful town that is Shipston on Stour."
Chairman of Warwick Town Council, commented: "We found it a most interesting and enjoyable morning in good company... The originators and organisers are to be congratulated. We were particularly impressed by the displays in the church which had clearly involved much effort."
The event had a real buzz throughout the day, with something to occupy all ages. There was strong enthusiasm for soaking Young Farmers in the stocks, while many children enjoyed the challenge of finding the hoops around the town and answering the quiz for a chance to win a delightful sheep cushion.
Mayor, Dan Scobie, said: "The Wool Fair is the first Shipston event in the new mayoral calendar and it's a wonderful way to make our mark in the region. "I am well aware of how much work goes into The Wool Fair. I would like to thank the Wool Fair Committee, Totally Locally, St Edmund's Church and all the other volunteers who helped to put on such a great event."
Rotary Community Songs of Praise showcases local talent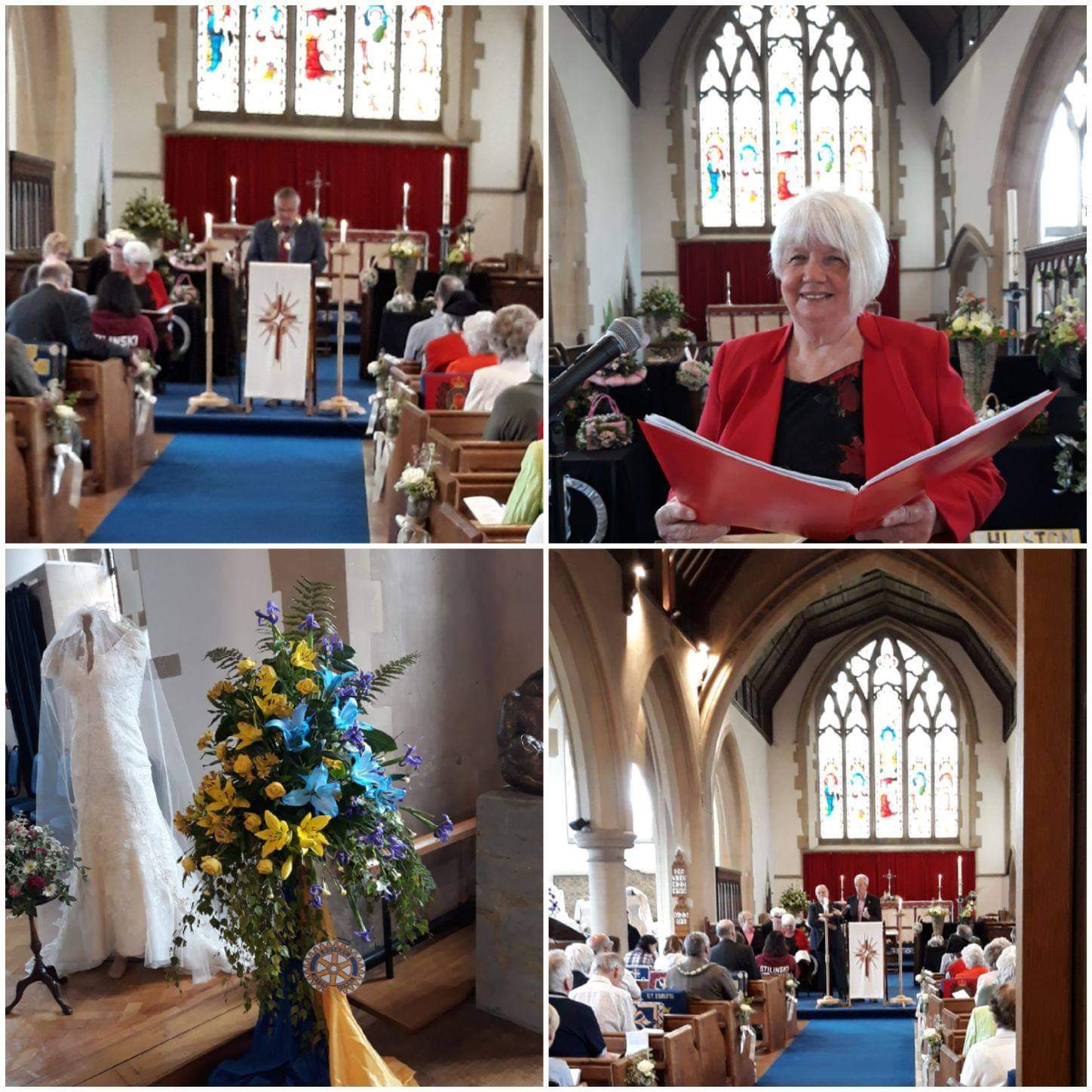 Over 100 people enjoyed a wonderful afternoon of music, song and poetry at St Edmund's Church on Sunday May 26th, as part of Shipston 'Woolly Weekend'.
The Mayor, Dan Scobie, and Rotary President, Graham Thomas, read poems.
Catherine Packer from Shipston High School, Alec Banner from Shipston Junior Band, Aliya Bartlett, Caitlin Clemons and Chloe Spencer from Shipston Youth Club, along with Helen and Hannah Porter, Noel Nickerson and the Shipston Rotary Singers (Nigel Willis and Thomas Slinger) all gave some amazing musical and choral performances.
Shipston Community groups chose hymns and read poems to help make it such a memorable afternoon - which was rounded off with tea and delicious homemade cakes.
Lions serving the community in the Centenary Garden
The Lions have been out again planting up the Centenary Garden with sumer flowers to continue to present the site as a star attraction when entering the town. It is hoped the strong colours will make the Centenary Garden a fitting tribute to the D-Day commemorations. This year we have planted over 450 Antirrhinum Sonnetin in the flower beds and Begonia Tuberosa in the pots. Many people stop to admire the garden and read the Centenary Memorial on the site to reflect on the horror of war while taking a rest on the seating benches.
Working in conjunction with The Royal British Legion and Shipston Town Council, the Lions designed and organised the installation of this memorial to the 36 Shipston men who fell in the Great War. The name of each soldier has been engraved on individual tiles displayed in the centre of the garden as a permanent display. The whole garden, located in the centre of Shipston on the Gyratory, is planted and maintained by the Lions in conjunction with Shipston-in-Bloom who supply
the plants.
 Shipston Town Council welcomes new Mayor and Councillors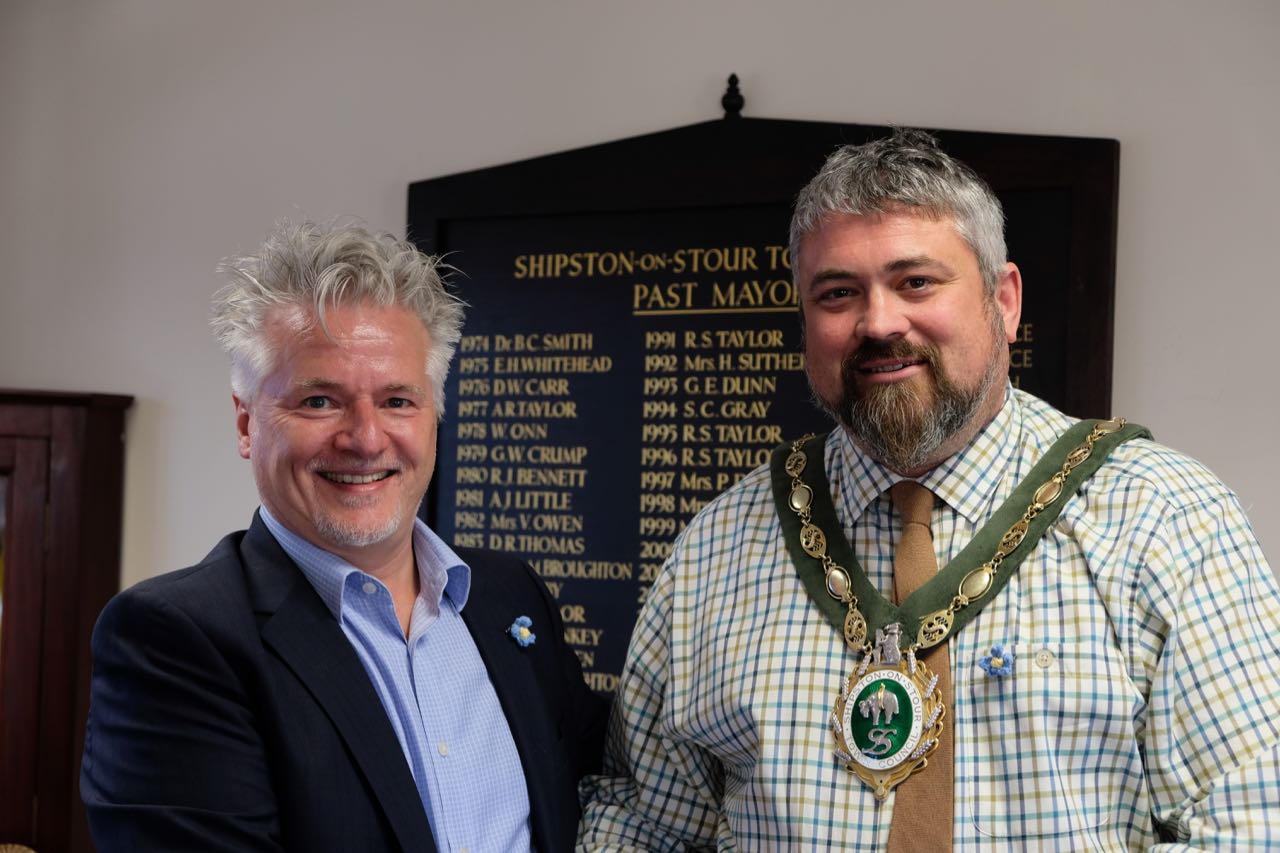 The Annual General Meeting of Shipston Town Council saw the election of a new Mayor and Deputy Mayor for the town. It was also the first meeting for the four new councillors elected in May.
Dan Scobie was unanimously elected Mayor for 2019/20 - his second term in the role having previously chaired the council in 2017/18. Sheelagh Saunders was unanimously elected Deputy Mayor.
Stepping down from his Mayoral role, Ian Cooper thanked all those who had supported him over the past 12 months.
Ian said: "It has been an honour and a privilege to serve Shipston as Mayor. We have a strong and unified council. Although we have our own say and opinions, we act together which stands us in good stead."
Ian Cooper went on to thank fellow councillors and former mayors for their support and guidance, as well as Rev Sarah Edmonds for her help with town events and ensuring civic dignitaries received a warm welcome.
The Town Clerk and Deputy Town Clerk were presented with flowers as a thank you for their work for the Mayor over the past year.
Ian Cooper also recorded thanks to former district and county councillor, Chris Saint, for his hard work and support for Shipston over his many years in office. Chris stood down at the recent elections.
Dan Scobie congratulated Ian on a successful year as Mayor, which saw the town council strengthen links with young people in the town.
 Shipston First Responders announced as 2019/20 Mayoral charity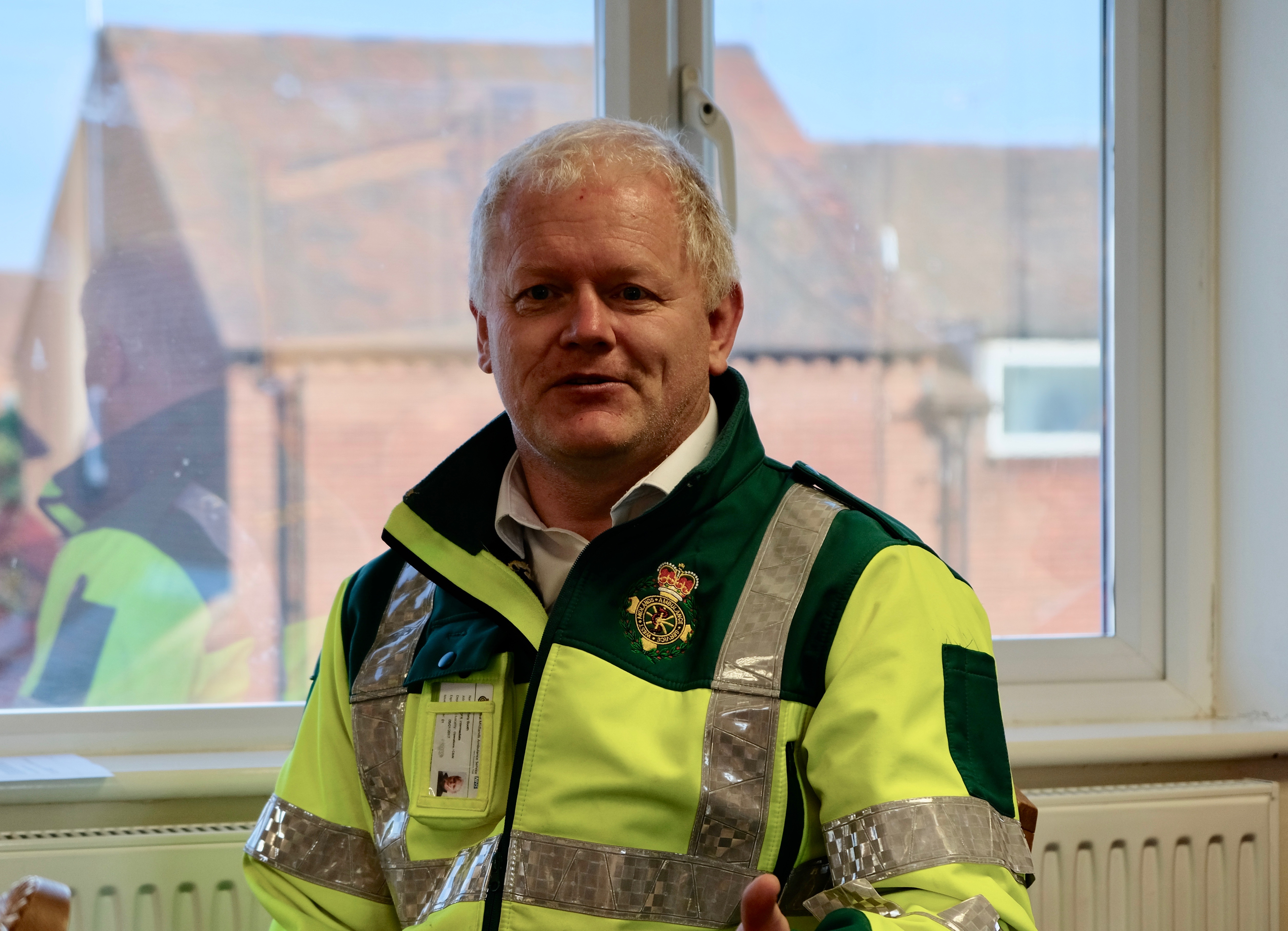 Mayor, Dan Scobie, announced that his charity for the year will be Shipston First Responders (SFR).
SFR help West Midlands Ambulance Service get trained, experienced care to a patient very rapidly. SFR volunteers are based in and around the town and can usually respond to an emergency call within 5 minutes which can be vital considering the town's rural location.
SFR, Tony Booth (pictured) explained that the team is often first on the scene, and has saved lives in cardiac arrest situations. The team aims to provide a service 24 hours, 7 days a week and is always looking for more volunteers.
SFR is funded entirely from donations and grants. All of the people delivering this vital service are volunteers, helping others in their own time, and at their own cost.
Mayor, Dan Scobie, said: "I was surprised to discover that SFR volunteers have to pay for everything out of money they raise or their own pocket. This includes their uniforms, their first aid supplies, and their heart defibrillators. If they use any equipment on a patient, they have to replace it at their own expense. This year the Town Council will be helping to raise funds to allow SFR to focus on delivering the care they do so well, and have to spend less time thinking about the money."
Prepare for a packed Proms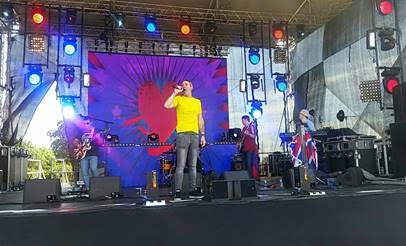 After eight months of planning the 21st Shipston Proms Music Festival is ready to roll!
Whatever your taste in music, there will be something for you to enjoy during the two-week festival which runs from 14th-29th June. A mix of DJ's and dance parties, jazz, folk, pop, rock, rhythm and blues, classical and show tunes will be performed in town and village halls, pubs, cafes and churches in and around Shipston on Stour.
Proms highlights
Our top picks include international artist David Boakes as Michael Jackson; a three DJ Dance Party with Tim Samara; International guitarist Craig Ogden and mezzo soprano Claire Bradshaw appearing at St. Edmund's Church; and of course the headliners at our Last Night party in the Square - The Britpop Boys and local band, Oliver Darling and The Living Legends.
For younger members of Shipston there is musical adventure waiting for them at the Scout Hut hosted by Calypso Kids and a chance to join in a family dance party at Townsend Hall (with just one DJ this time).
New venues this year include Alderminster, Halford, and Long Compton Village Halls plus the Ebenezer Chapel at Long Compton, Talton Mill at Newbold and the Three Ewes in Shipston.
Advance tickets
Tickets for the Michael Jackson Tribute Launch Night and the Dance Party can be bought in advance via www.shipstonproms.org.
Over 40 advance tickets for the Friday Dance Party had been sold by 8 May so don't delay!
Fame beckons
There is still time for soloists and bands to enter the Fame Contest on June 23rd as the deadline for entries is a week before. At the time of going to press, five entries had already been received – could this year be your year to shine?
Last year's band category winners, 'The Fortunes' from Stratford, will be returning to play for the audience while the judges decide this year's winners.
Supporting our community
Shipston Proms is supporting the community with both school workshops as well as an event on Thursday 27th June at Low Furlong to bring music to the home's Senior Living's FaNs (Friends and Neighbours).
Look out for the programmes that will be coming through your door and available to collect from some of the pubs and participating venues. Further details can be found on the Proms website www.shipstonproms.org or by emailing shipstonproms@gmail.com.
Shipston Town Council reflects on a busy 12 months for the town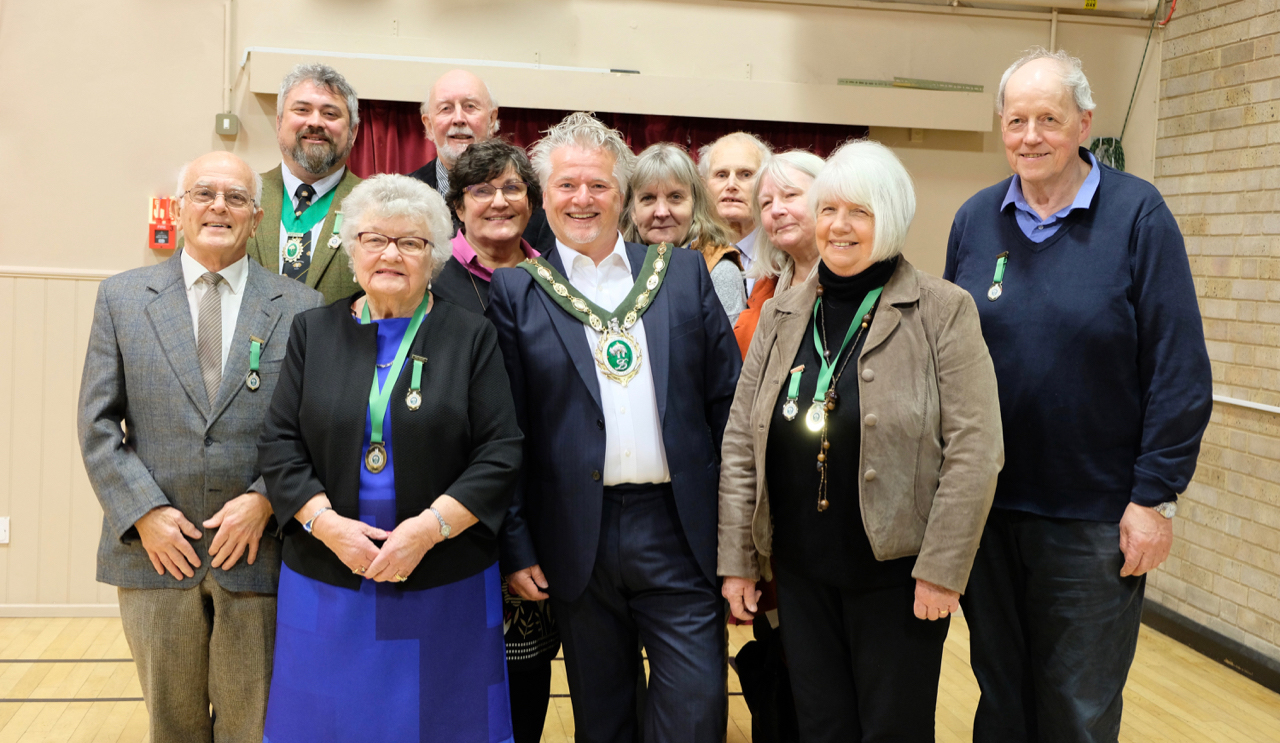 Shipston Town Council took a new approach to its Annual Town Meeting in April 2019, which saw the event focus on the town's many highlights across the year.
Annual Town Meetings are a legal requirement of all town councils and provide an opportunity to report on key activities over the past 12 months. Rather than focusing on detailed updates from council working groups, the town council decided to put the community at the heart of the event.
The meeting opened with a show reel of highlights from the last 12 months, featuring some of the town's main events and achievements as well as some of the council services.
For the first time, the town council invited those community groups who have received grants from the council for 2019/20 to accept their cheques and say a few words about their group. As a result, residents heard from over ten groups ranging from sports and music clubs to transport and voluntary first aid services.
The meeting also welcomed back a number of past town mayors who were invited to receive their 'Past Mayor' medals. These medals can be worn at civic events and parades and will recognise the commitment made by individuals for their town.
Mayor, Ian Cooper, said: "I have been struck by the warm welcome I have received when representing Shipston at civic events across the region. That Shipston has such a strong reputation across Warwickshire and beyond is thanks in large part to previous mayors who have represented our community so well. These medals are our way of expressing thanks on behalf of the community for their work to support Shipston. It was an honour to present the medals and a delight to see so many past mayors in attendance."
The meeting, which was held in the Townsend Hall, was well attended by residents, many of whom are directly involved in clubs and societies in the town.
"I was delighted to see so many people at the Annual Town Meeting. As a town, we have achieved a great deal in the past 12 months and marked many important anniversaries, including the 10th Wool Fair, 20th Proms and 21st Victorian Evening, as well as the largest Remembrance Parade in honour of the 100 year anniversary of WWI. Thanks to the strength of our community, we have much to be proud of and while we continue to face challenges, it is important to reflect on our successes as a town."
Award for community service presented to dynamic Armstrong duo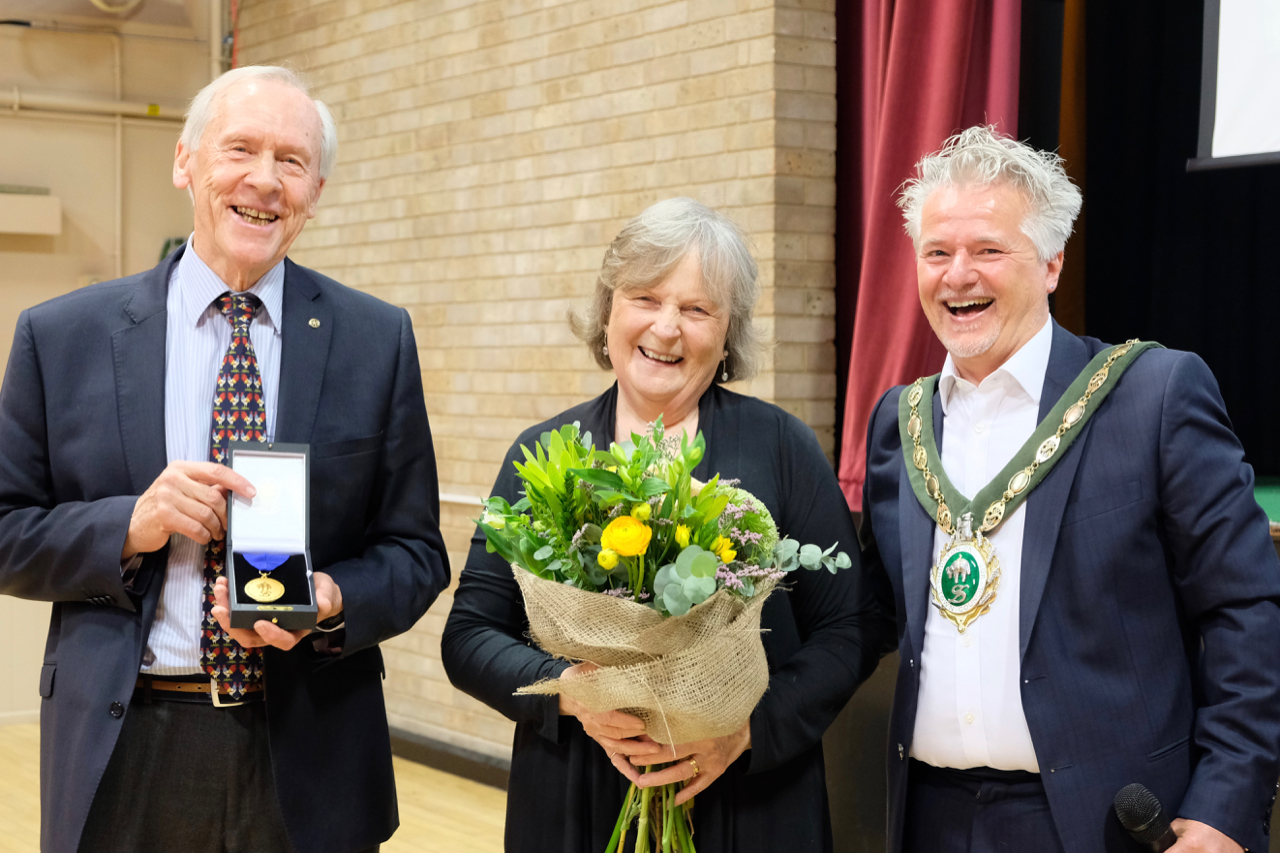 The 2019 Shipston Award for community service was presented to Bob and Cath Armstrong at the Annual Town Meeting in April.
Bob and Cath are well known in Shipston for good reason - they work tirelessly to support local events and charities. They were nominated for the award principally because of their long standing commitment to the Shipston Wool Fair which they are heavily involved in every year.
But as Mayor, Ian Cooper, pointed out, this is just one of their many community achievements, which also include setting up and running the popular Tour d'Ilmington cycling fund raiser, many Rotary events and their efforts to tackle Polio which saw them helping out on the ground in India, administering the much needed vaccine to children.
On receiving the award, Bob Armstrong said: "We are overwhelmed to receive this award but must stress that everything we do is as part of a big team effort. Putting on community events is an act of faith and we'd like to thank the people of Shipston who have given us such support. There is a real community spirit in Shipston and it is a joy and a privilege to live here."
Shipston Wool Fair promises eclectic mix of attractions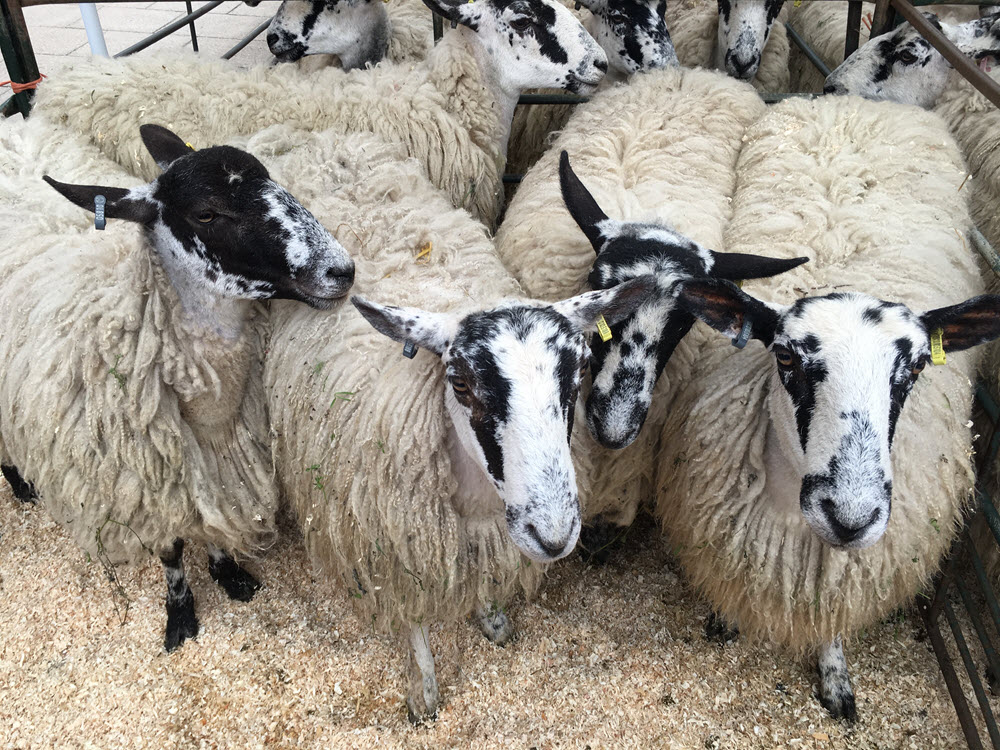 What do wedding dresses and sheep shearing have in common? They'll both be featuring in this year's Shipston Wool Fair!
With just a few weeks to go, the race is on to finalise a packed weekend of attractions, including the Totally Locally Arts & Crafts market on Saturday 25th May, a community Songs of Praise on the 26th, followed by the Wool Fair itself on bank holiday Monday, 27th May. The Woolly Weekend will bring a mix of traditional attractions such as sheep shearing, meet the rare breeds, and the woolly marquee showcasing traditional wool processes and crafts. There will also be stalls selling treats and gifts as well as charities running games and competitions to raise money for local causes.
New for this year will be the wedding dress exhibition to accompany the flower festival, hosted at St Edmund's Church throughout the weekend. Both are free to enter but donations are welcome to support the upkeep of the church.
In the run up to the Wool Fair, the town centre will be decorated with hundreds of knitted and crocheted forget-me-nots to raise awareness of dementia. We're also hoping for a return of last year's giant knitted sheep on the gyratory – keep your eyes peeled.
Live shearing demonstrations will take place throughout the day, led by a local shearer who will demonstrate both traditional 'hand shearing' and more modern electrical shearing. Thanks to Derek Webb from Armscote and John Peebles from Willington, visitors will also be able to see some old vintage tractors in the high street – a far cry from the tractors we see in our fields today. The Town Band and other local performers will also ensure there will be live music to enjoy throughout the day.
Last but by no means least, the Wool Fair's local shepherd will be back with his trusty dog by his side to tell you all about the life of a shepherd and to answer any questions you may have. Make sure you pop along to meet him and his dog, who loves a good fuss.
Events on our Borders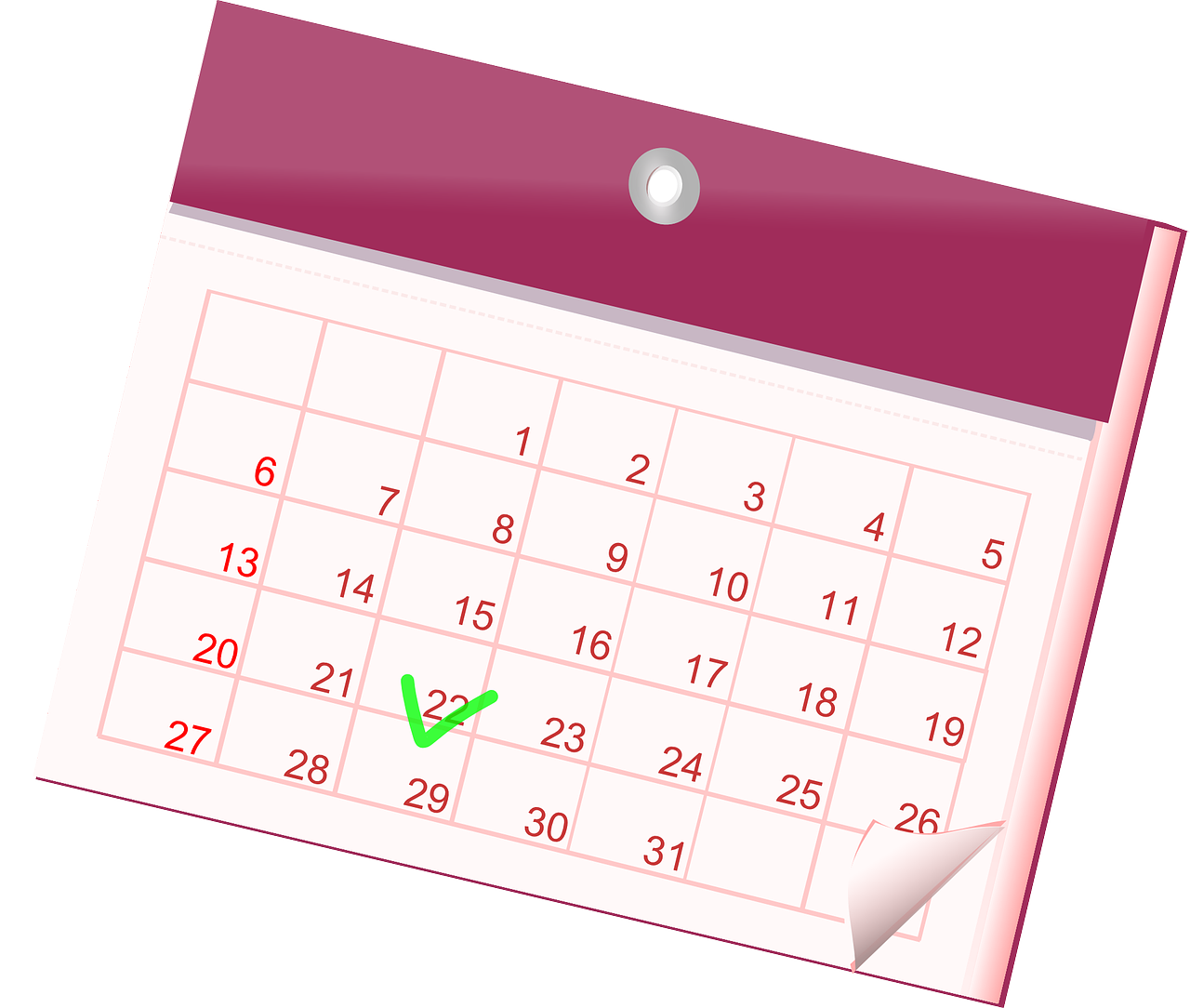 May is promising to be a busy month with plenty of events not only taking place in Shipston but in the surrounding villages as well.
On 2nd May stock up on some local delicacies at the North Cotswold Farmers Market at Cherington Village Hall. Held on the first Thursday each month from 6pm-8pm, the market features stalls selling local produce and a hot supper and bar.
The popular Three Hills Walk on Bank Holiday Monday starts from Brailes Village Hall between 9am and 11am. Enjoy the superb views and work up an appetite for the delicious bbq, teas and cakes that will be available.
Also in Brailes Village Hall, the Shipston Home Nursing plant and home produce sale will take place on Saturday 11th May between 10am-12pm. Plants and produce can be dropped off on Friday 10th between 10am-2pm.
On 23rd May why not indulge in some retail therapy at a Summer Shopping Evening at Stalls Lifestyle from 6.30-8.30pm. Proceeds will be donated to The Time Out Group, a children's charity chosen by Shipston Rotary as their Tree of Life Charity in December. Tickets are £5 to include a glass of fizz and canapes. Contact Sally Keegan on 07710 252341 or sallykeegan19@gmail.com.
The Newbold Plant Sale at St David's Church on Saturday 25th May from 10am-12.30pm includes a tombola, produce stall and refreshments as well as plants. Donations appreciated, contact Gilly Marsden 01789 459168 or deliver to the Church on Friday 24th May between 3–7 pm.
Policing takes centre stage in Shipston following Co-Op raid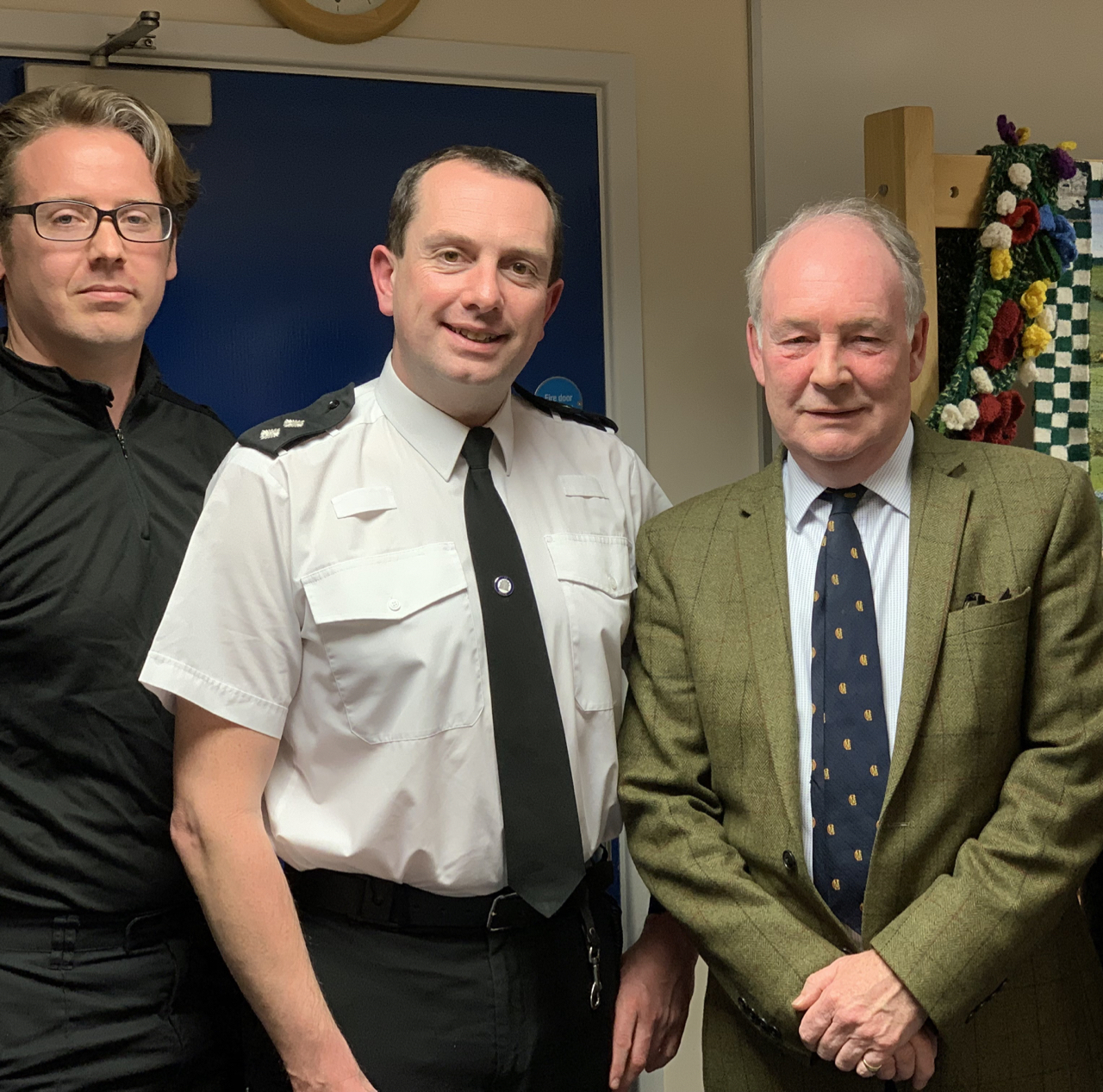 Shipston Town Council invited Police and Crime Commissioner, Philip Seccombe, to its March meeting, following the theft of the cashpoint from the Co-Op store. Councillors and members of the public were given the opportunity to put questions to the Commissioner, Inspector Dave Kettle and PC Craig Purcell.
Philip Seccombe explained that he had raised the police element of the council tax precept to its maximum level to fund 100 additional officers and police staff in Warwickshire, to be recruited over the next 12 months. The additional funding and resources will support a wide range of policing activities including safer neighbourhood teams, road and motorway officers, crime investigation and patrols.
Warwickshire Police is also setting up a new Rural Crime Team dedicated to tackling issues such as hare coursing, theft and other crimes, with a focus on prevention. More funding is also being put into tackling domestic violence, modern slavery and child sexual exploitation.
Warwickshire Police has been working as part of a comprehensive alliance with West Mercia Police, which will end in October. Warwickshire Police is now in the process of looking at new ways of delivering services, including on a standalone basis, working with other forces and external organisations, a new collaboration with West Mercia, or a combination of these options. Mr Seccombe said: "We are rebuilding how we deliver services from the bottom up. This is likely to mean we become more responsive to Warwickshire residents and deliver a strengthened service overall."
Inspector Dave Kettle, who is responsible for 14 safer neighbourhood teams in South Warwickshire, provided a snapshot of the demands facing the force. In the 48 hours prior to the council meeting, the force had received over 800 calls, made nearly 60 arrests and recorded over 200 crimes across the county.
Officers work closely with neighbouring police authorities to share information and track criminals.
When asked whether we should expect more crimes of the type experienced by the Co-Op store, the Inspector's view was that these sorts of crimes would most likely remain rare but that we can all help the police by sharing information, letting officers know when something doesn't look right and by keeping each other informed to help prevent crime happening. Particular mention was made of the valuable role Neighbourhood Watch schemes can play in reducing the risk of crime.
Town Clerk, Georgina Beaumont, said: "The Town Council would like to thank Philip Seccombe and his officers for taking the time to talk to the town council and local residents. We are keen to work with the police to do what we can to reduce the risk of our residents becoming victims of crime."
Watch your speed, warns community team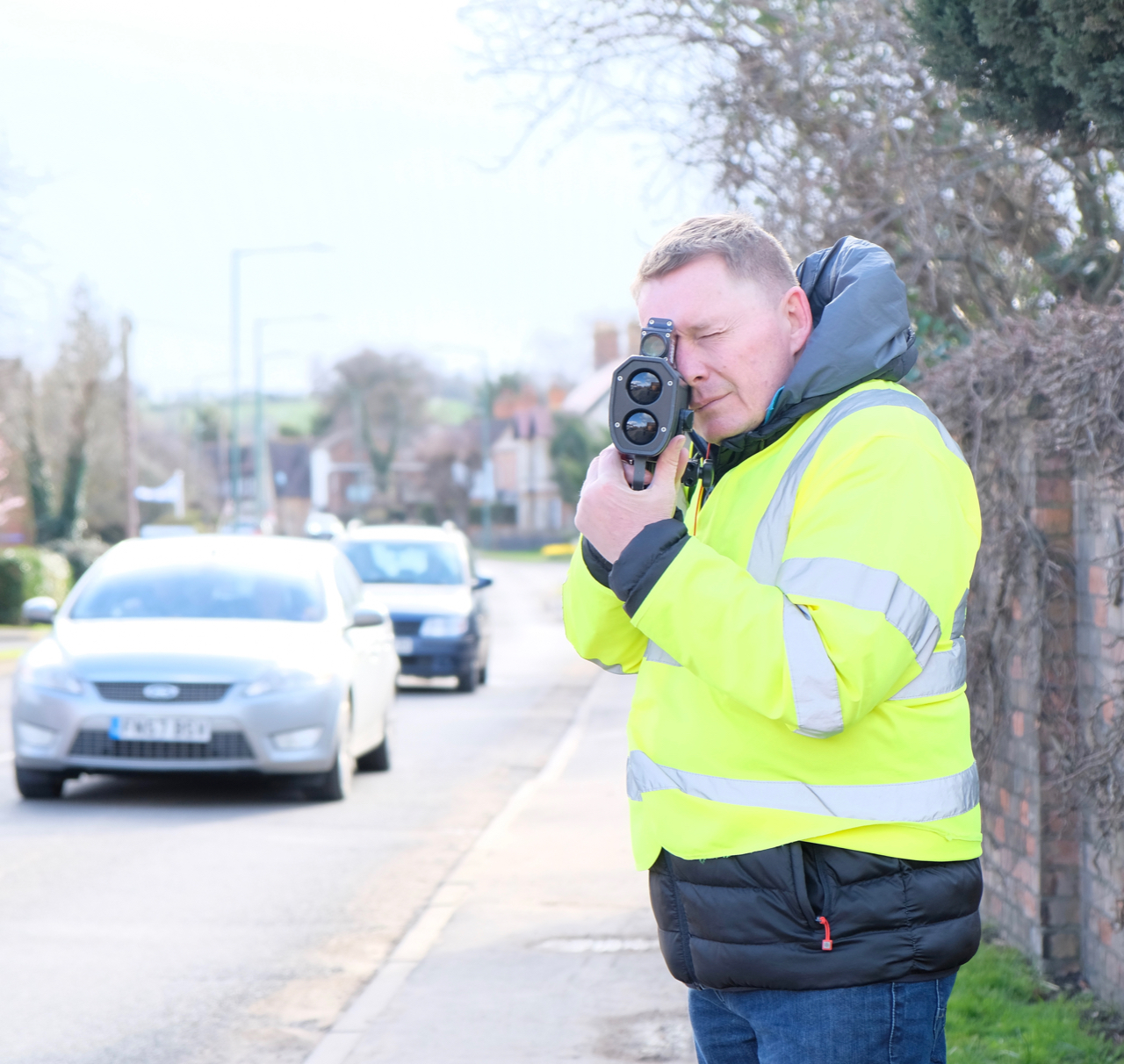 Shipston's Community Speedwatch team has been out monitoring the speed of vehicles coming in and out of the town, using a speed gun which is shared with neighbouring villages.
The team has been monitoring speeds on Stratford Road and London Road, with a number of vehicles recorded travelling at speeds well over 40 miles per hour (62 mph in one case). Although the team cannot issue penalties, the number plates of all those exceeding the limit are provided to the Traffic Police, who take the necessary follow up action.
The community team is seeking to educate drivers about the importance of observing speed limits, and the data collected will provide evidence to press for other speed reduction measures.
Shipston's Community Watch team will be monitoring speeds again in the summer. To join the team or find out more, contact Jacey Jackson on 01608 661288.
Litter picking group still going strong eight years on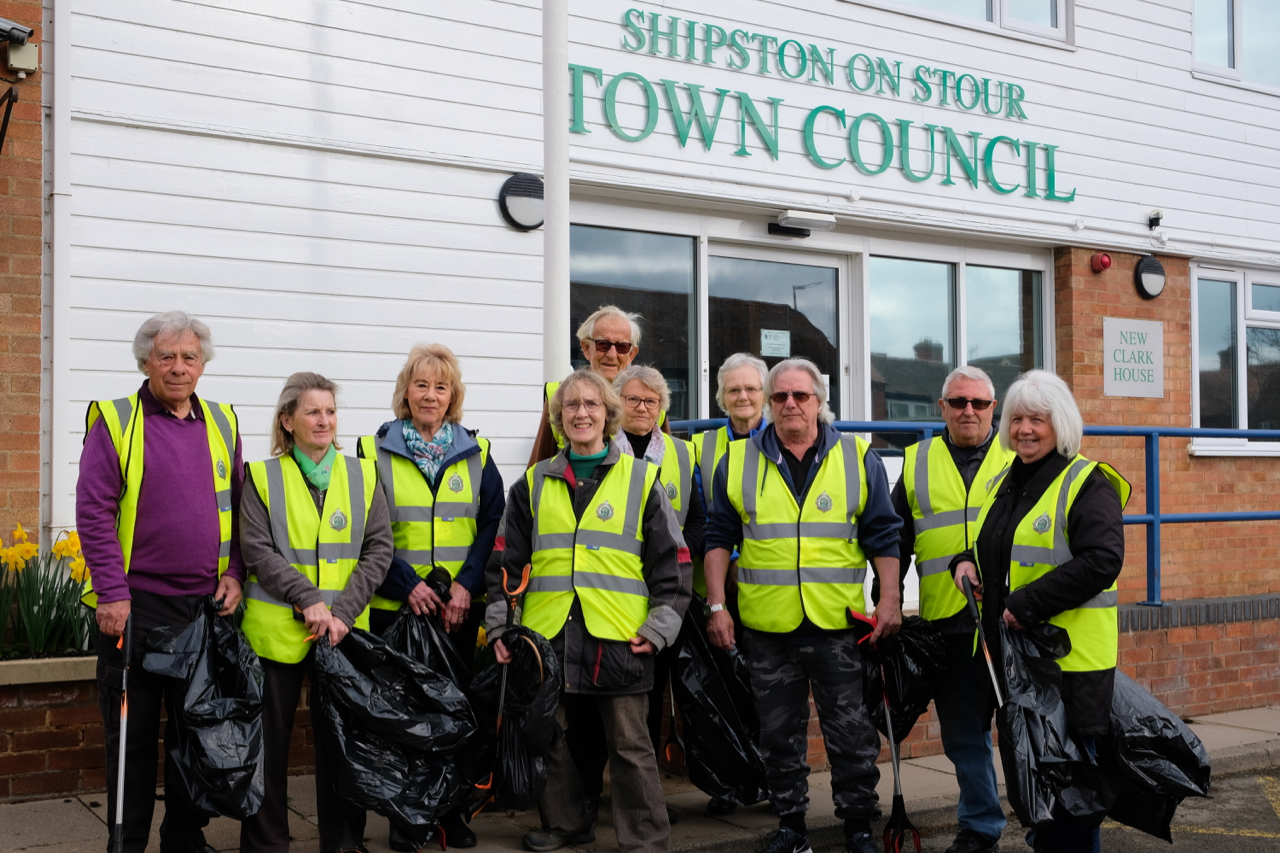 This year is the eighth anniversary of the Shipston Litter Picking group, which launched in March 2011 as part of the town council's 'Proud of My Town' campaign. Since then, the group has met monthly to give the town an extra tidy up, enhancing the cleansing work done by the town council's contractors on weekdays.
The core group is still going strong and meets on the first Saturday each month at New Clark House (subject to weather conditions), often joined by other residents all keen to help keep Shipston looking its best. Over the years the group has noticed a real reduction in litter and by enhancing the existing street cleaning services by the council contractors, they provide a valuable but often overlooked service to the town.
The group's organiser, Fay Ivens, said, "we are a friendly bunch and have met some lovely people during our litter picking mornings. Equipment and refreshments are provided and it is a fun and rewarding way to do something for the community. We welcome anyone who would like to come along and join us at our next litter pick on Saturday 6th April at 10am".
Shipston's Calendar – key dates for your diary
Shipston hosts an impressive array of events throughout the year and 2019 is no exception.
SPRING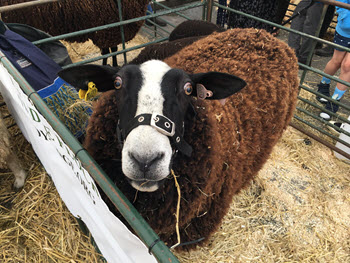 Key dates in the Shipston calendar for the rest of this year begin with the Annual Town Meeting on 9th April that will include the presentation of this year's Shipston Award. On 28th April residents and visitors are invited to join a celebration of Shipston's community at the Annual Civic Service in St Edmund's, with a particular focus on the town's younger generation.
In May, the 11th annual Wool Fair will take place on the Spring Bank Holiday Monday. Over the years the Wool Fair has expanded to include a number of other events and this year includes a Flower Festival in St Edmund's Church, featuring a display of wedding dresses from Victorian to Modern Day. On Saturday 25th May Sheep Street will be transformed into an Arts & Crafts Street Market. Talented local artists will be selling their wares and there will be children's entertainment and busking musicians on hand to keep all the family amused. The Wool Fair itself on Monday 27th May begins at 10am in the square, featuring all the usual woolly activities including the Woolly Marquee, rare breed sheep on display and the ever-popular sheep shearing demonstrations.
SUMMER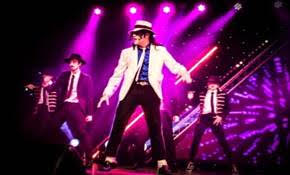 As we move into Summer, we have the 21st Shipston Proms launching on Friday 14th June with internationally renowned Michael Jackson tribute sensation, David Boakes, on stage at the Townsend Hall. A huge number of musical events ranging from classical and opera to a DJ Set and Dance Party will be taking place over the following two weeks in Shipston and the surrounding villages, including some new venues that will be hosting Proms events for the very first time. The Final Night on Saturday 29th June features 90s tribute band Britpop Boys and our own local blues success story, Oliver Darling and the Living Legends.
In July the Fish N Frolics fishing event is due to make a comeback. The event takes place from 26-28th July and includes an angling competition and live music. All that's needed is good weather!
The green-fingered and baking enthusiasts of the town will get their chance to shine on Sunday 18th August when the annual Flower and Produce Show takes place in the Townsend Hall. There will prizes for all manner of vegetables, fruit, jams, chutneys, cakes, bread and even a scarecrow competition. Look out for details of the sunflower competition so you can get yours growing in plenty of time!
Autumn and Winter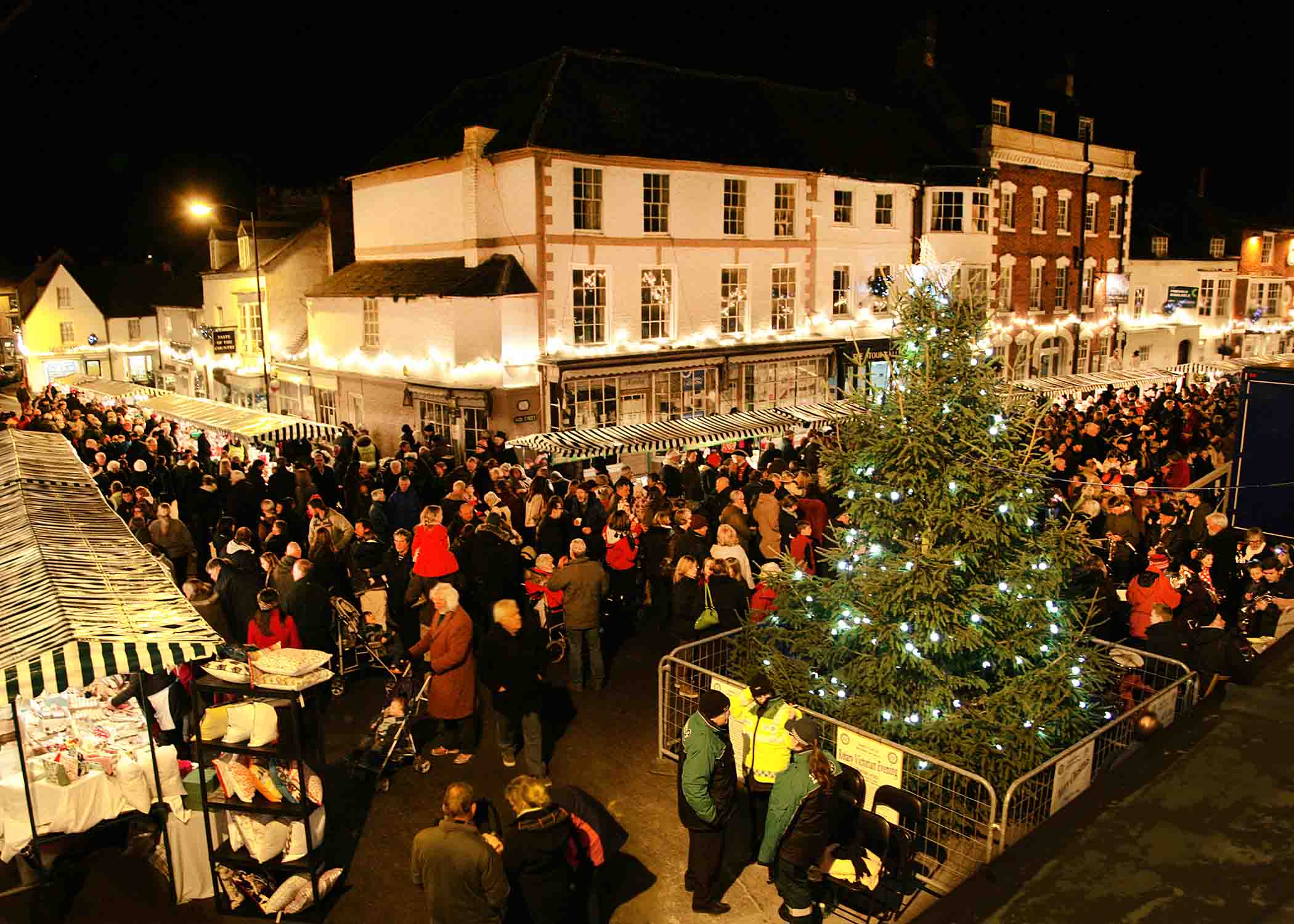 As we move into the latter part of the year, November 10th sees the annual Remembrance Day Parade in the High Street when the Shipston Branch of the Royal British Legion and representatives from local councils, emergency services, Shipston High School and local youth and community groups all march to St Edmund's for the Remembrance Service.
Rounding off the year will be the Victorian Evening on Friday 6th December, a chance to steel a march on your Christmas shopping and support the town's local crafts people, community groups and charities. Now in its 22nd year, it is a much-loved and traditional way to bring the Shipston calendar to a close.
Book a free Safe and Well visit from Warwickshire Fire and Rescue
Warwickshire Fire and Rescue Service is offering local residents a free 'Safe and Well' check to reduce the risk of fires in the home.
Safe and Well visits – previously called a home fire safety check – are an important part of the fire service's role to raise awareness of potential fire hazards and other safety concerns. A fire officer will visit to assess the hazards in your home and provide advice on how to reduce your fire risk.
Imran Dean, Engagement Officer for Warwickshire Fire and Rescue said. "Our Safe and Well visits are about more than checking you have a working smoke alarm. Our firefighters will also check for trip hazards and provide tips on avoiding falls. They will also discuss health advice such as keeping warm in winter, as well as home security."
Feedback from some members of Shipston's Senior Citizen Action Network suggests the visits are really useful.
Imran Dean attended Shipston Town Council's February meeting to talk more about the fire service's community work. The service is working hard to improve access to becoming a firefighter and is about to embark on a recruitment drive. The team is particularly keen to hear from women who may be interested in a career as a firefighter.
A career in the fire service is very varied. As well as training and active duty fighting fires, officers now provide community services including a hospital transport service to ensure vulnerable patients are returned home with support to settle back in. This new service has been piloted in the last six months and has been well received by patients.
"We are keen to expand our work with local communities," Imran continued. "We are also hoping to become more actively involved within Shipston, through open days and inviting community groups to use our facilities."
To book your Safe and Well visit, contact 01926 466282 or visit https://www.warwickshire.gov.uk/safeandwellvisit.
Shock as Co-Op store is raided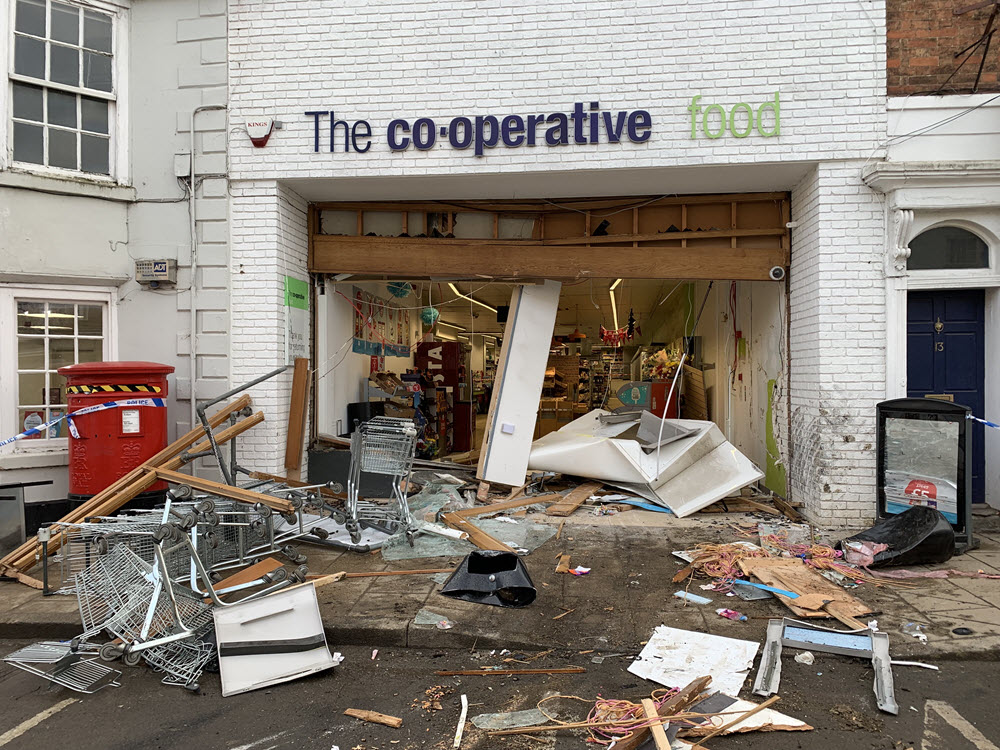 As the Forum went to press, news emerged about the theft of the cashpoint from the larger Co-Op. Police have since recovered the stolen ATM - the thieves were unable to obtain any money from it.
Mayor, Ian Cooper, said "This raid shows that Shipston is not immune to the criminal activities we hear about elsewhere. I am grateful to the police for their swift response and hope the perpetrators will be brought to justice quickly."
Police enquiries are ongoing and witnesses with information should call 101 quoting incident 18 of 18 February 2018.
Shipston Proms reveals headline acts for 2019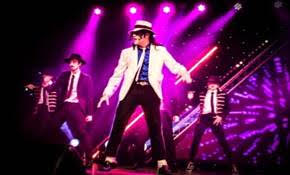 After signing on the dotted line, the Proms Committee has revealed who is playing at the 2019 Shipston Proms.
Get set for a thriller of a night when internationally renowned impersonator and top tribute sensation, David Boakes, conjures up all the moonwalking magic of Michael Jackson. Boakes will be performing his live singing, dancing, and show stopping moves on the Launch Night of the Shipston Proms on Friday 14th June.
The headliners on the last night will be tribute 90's band Britpop Boys, who will bring their swagger and rousing 90's anthems to the stage on Saturday 29th June. We're promised all the popular songs from bands including Oasis, Blur and Pulp. Also on the last night, one of the best – and local - blues bands on the UK music scene, Oliver Darling and the Living Legends, will be playing 50's R & B, swing and rock and roll to add to the excitement.
Between the Launch Night and the Last Night the Proms will once again offer music for all tastes. For lovers of classical music one of the world's finest classical guitarists, Australian-born Craig Ogden and his opera-star wife mezzo soprano Claire Bradshaw will be appearing at St. Edmund's on 20th June courtesy of the Music Society. For a younger audience, on the middle Friday, there will be DJ set and Dance Party at the Townsend Hall hosted by legendary dance party promotor and DJ Tim Samsara. And, of course there is the Fame Competition for all ages to enter.
More villages are set to take part in this year's Proms. Amongst them, Halford Village Hall will be hosting a Sing a Long Sound of Music show and Long Compton will be host to the sounds of the Mississippi Delta from The Big Ginge Blues Band who are in the process of recording their first album.
With such a strong programme, the Proms team is now seeking sponsorship from local businesses as well as entrants to the fame contest. To find out more, email: shipstonproms@gmail.com or visit www.shipstonproms.org
Masked Ball raises money for Youth Charities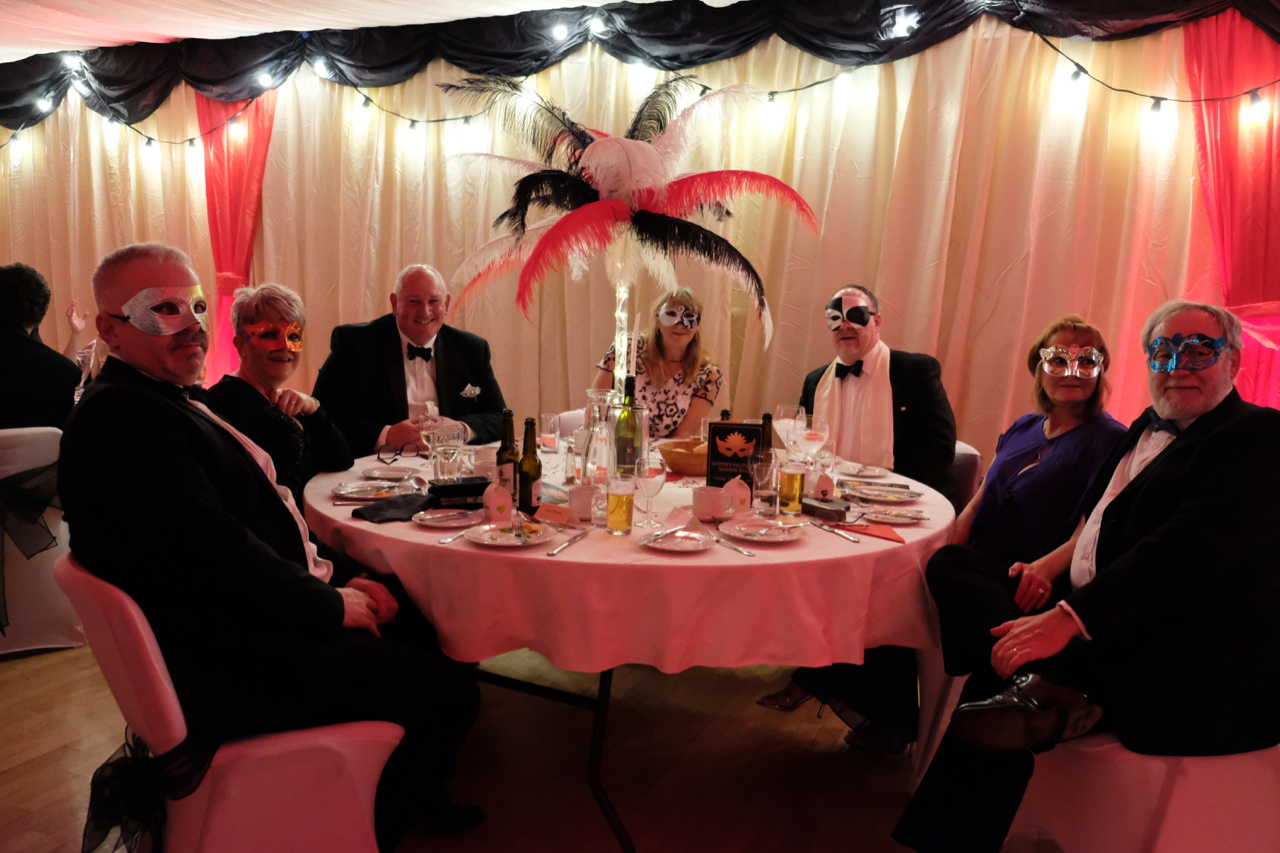 Shipston's first Masked Valentine Ball, hosted by the Mayor and Mayoress of the town, saw civic dignitaries and local residents party the night away while raising money for local youth charities.
The Townsend Hall was transformed into a 1920s-style ballroom, ready for approximately 70 guests to enjoy an evening of fine food, music and dancing. Dressed in black tie and a wide range of masks, guests were treated to a four course meal with wine, followed by the opportunity to work it all off on the dance floor.
Champagne Charlie & The Bubbly Boys provided a lively accompaniment to the party. These sharply dressed musicians brought to Shipston the thrilling live sound of the jazz age. Charlie's cabaret soon had guests taking to the dance floor to Swing, Tango and Foxtrot. Dancing continued with a mammoth conga around the hall, and to Charlie's renowned "Champagne" call outs to switch partners during the Charleston.
Amidst all the fun was the serious business of a fund raising raffle, kindly supported by local businesses. Thanks to generous donations ranging from bottles of gin to hampers and massage treatments, the raffle raised additional funds for Shipston youth charities.
Mayor, Ian Cooper, said: "It was wonderful to see so many people enjoying what I hope will be the inaugural masked ball in aid of youth charities. I'm very grateful to all those who supported the Ball and would like to say a particular thanks to Georgina Beaumont, Ali and Richard Henderson and the Mayoress, all of whom worked tirelessly to organise the event."
Shipston Town Council agrees rise in precept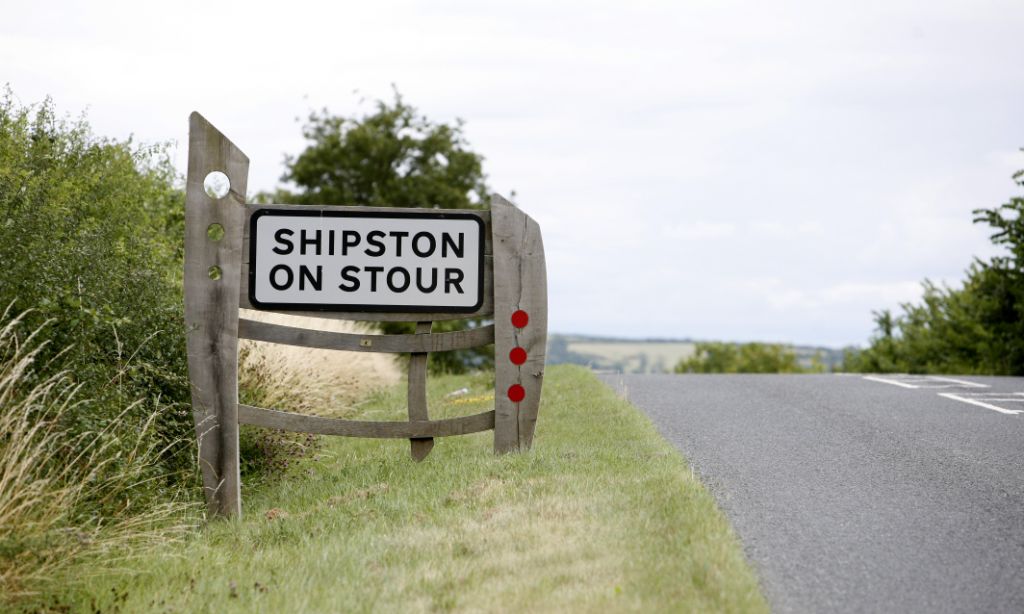 Shipston Town Council has voted unanimously to raise its share of the council tax precept to £243,000 in 2019/20 – an increase of £11,000 compared with the current year's precept. However, the increase will be covered by the additional number of households now paying council tax, meaning residents will effectively pay the same as this year. As such, an average Band D home will continue to pay approximately £107.88.
Mayor and Chair of the Finance Working Group, Ian Cooper, said: "The Town Council has been working hard to develop a budget that will enable us to support many of Shipston's community groups and voluntary services, while also putting money aside to progress some of our 'wish list' projects. These projects are designed to enhance the town and include some of the community-led schemes identified in the Neighbourhood Plan.
"I'm particularly pleased that we have been able to reach a solution which doesn't put additional financial pressure on residents, but makes the most of the income to be received from additional homes in the town. I would like to thank Deputy Clerk, Jayne Potter, for all her efforts in helping the Finance Working Group pull together and analyse the figures, and my fellow councillors for their considerable input."
Shipston Town Council's precept is just one element of the Council Tax bill which also covers costs for the district and county councils and the Police and Crime Commissioner. Indications are that modest increases in these other elements of the Council Tax are likely.
Community Grants awarded to support local projects in 2019/20
Shipston Town Council has voted to award grants to support a wide range of local projects, with the total contribution being £20,500 for the year. This is an increase of over £3,000 compared with last year.
The recipients of grants for the 2019/20 year are:
Shipston in Bloom - to fund flower displays in the town
Shipston Wool Fair - to help fund new, innovative attractions
Drugs Action Shipston (DASH) - to provide help for vulnerable people
Shipston Community First Responders - to purchase kit for new volunteers and maintain the response vehicle
Townsend Hall - to contribute towards ongoing maintenance
Shipston Sports Bowls Green - to contribute to maintaining the green
Shipston Link - to maintain and continue the Tuesday afternoon service in Shipston, linking the town and Medical Centre
Shipston Proms - to contribute towards the cost of staging the Proms
Shipston Youth Club - to support work to reach young people not currently attending the club and to help with costs for X-Fest.
VASA - to help with the provision of volunteer drivers
Town Band - for repair work at the Band Hall
London Road Sports Club - to contribute towards grounds maintenance
Hockey Club - to fund first aid and training
Norgren Bowling Club - for mowing equipment
Citizens' Advice South Warwickshire - to contribute towards the Outreach service.
Mayor, Ian Cooper, said: "The range of grants awarded is indicative of the variety of events, clubs and voluntary services in Shipston. We are always keen to support these activities wherever possible and I'm delighted that the town council is in a position to increase its overall grant contribution, thanks in part to the council's careful financial management."
Tickets now on sale for the Mayor's Ball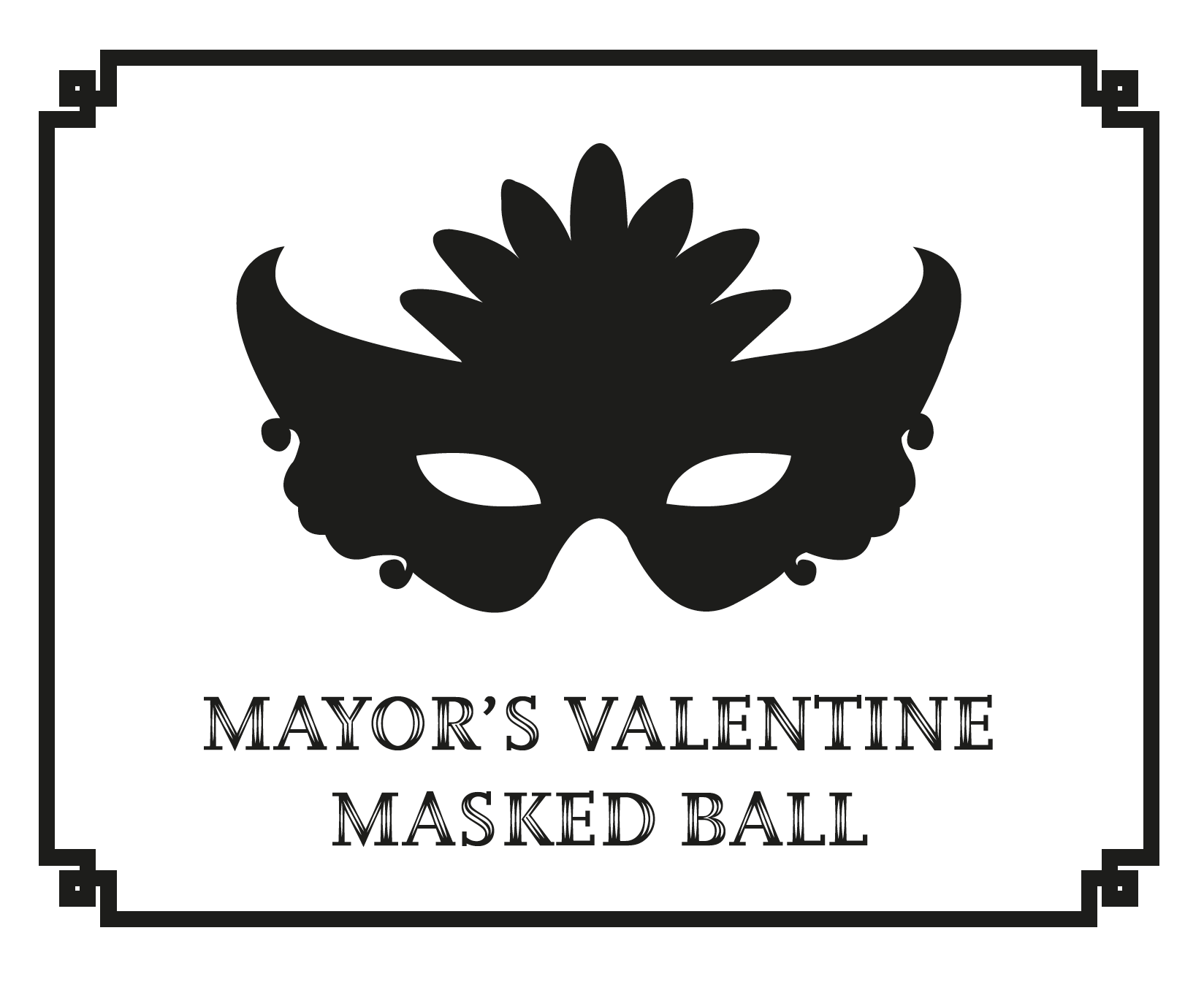 This month will see Shipston host the Mayor's Valentine Masked Ball in aid of local youth charities. The event takes place on Friday 15th February at the Townsend Hall.
The Ball is open to everyone and the Mayor is looking forward to seeing the Townsend Hall full of residents and visitors in their finery. Wearing masks is optional but adds a bit of fun and mystery to the evening – this could be your perfect chance to adopt a completely new persona!
Tickets cost £40, including a glass of fizz on arrival and a four course meal with wine. Entertainment will be provided by the brilliant Champagne Charlie and the Bubbly Boys.
To maximise the money raised, the Mayor is keen to hear from any local companies willing to sponsor the event or buy a table. There are also opportunities to donate to the charity raffle and auction. All proceeds will go to support the Mayor's charities to support youth projects in the town.
Mayor, Ian Cooper, said: "It's been a long time since the Town Council has organised a charity ball for Shipston. There's a lot of work going on behind the scenes to make sure it's an evening to remember which will also benefit the town's younger residents."
To book tickets or discuss sponsorship, please contact the Town Clerk on clerk@shipstononline.org
A great big thank you for the Shipston Community Christmas Lunch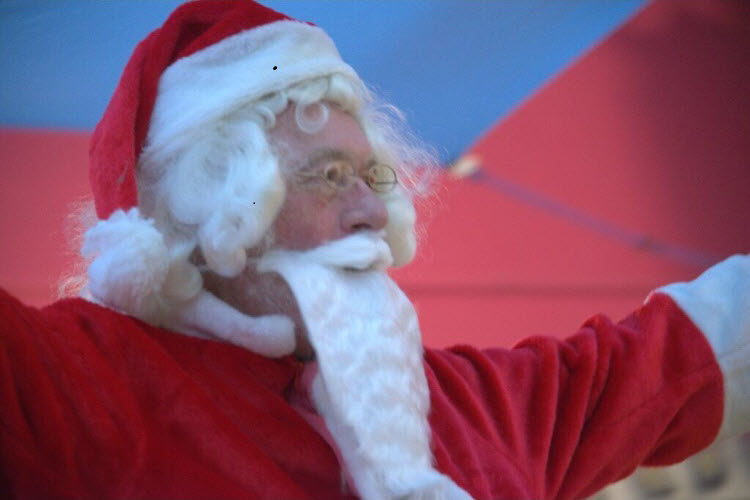 Shipston once again hosted a Christmas party to remember for those who would otherwise be alone on Christmas Day. Now in its third year, volunteers were out in force once again to create a memorable day for everyone.
Approximately 150 joined the celebrations, 100 of whom would otherwise have been alone. The tables were laid for 90 people, with some eating on the go as they were busy getting stuck in to help. A winning combination of music from the Town Band, wonderful food and drink, a raffle, presents and Father Christmas resulted in a day of celebration.
The event has grown in popularity so much that it has been putting Shipston on the Midlands map. A few days before Christmas, BBC Midlands News features a piece about the Community Christmas, including an interview with lead organiser, Tessa Hince, recorded in the town centre. The lunch attracted people from Banbury, Chipping Campden and Stratford as well as residents from Shipston.
One guest wrote to say "Thank you very much for making a cloudy day a sunny day, I really enjoyed myself and the company".
Another said "This was my first Christmas without my husband and I wanted to say how amazing it was and how much of a great time I had."
One guest was seen leaving with another - they actually live close to each other in Shipston but had never met.
Tessa Hince, said: "I would love to thank the members of our committee, Kate King and Russell Critchlow who put so much work into the organisation in the run up to the day. Alex Clarke spent four days in the hall decorating it and making it look absolute fantastic! A special mention must go to Nicola Hazleton who baked some sausage rolls for the team setting up and brought them down for us!
"Chefs June Empson, Andy Lipp and Dan Scobie made sure the three course traditional dinner went out without a hitch. One lady told me it was to the standard of high-end restaurant food!"
But the thank yous don't end there.
"I would really like to say a huge thank you to the community of Shipston that rallied around and made the event possible." Tessa added.
Particular thanks go to:
Kate Judd for providing many items from the event's shopping list and Mark Davies for providing the turkeys.
Local businesses for their donations: Taste of the Country (soup),) Turners (vegetables) and Meg Rivers Artisan Bakery (cake for dessert).
Huge thank you to Shipston Primary School for making Christmas cards for the guests.
Lots of members of the community also baked fresh cakes and many donated raffle prizes and presents as well as decorations and Christmas trees!
The event was also supported by the Townsend Hall, Shipston Rotary Club, St George's Church in Darlingscote, Shipston High School, Hillers Farm Shop, Bookers in Warwick, Ivy Heart, E H Spencer, Venture 4x4, Station Road Garage, North Cotswold Brewery, Wendy Betteridge, Fosseway Hire and Hilary Bryan Catering.
Mayor, Ian Cooper, said: "The extensive list of thank yous just shows how many people and businesses in our community are prepared to do their bit to help others. I thoroughly enjoyed joining the celebrations and I would like to add my thanks to everyone who contributed to making Shipston's Community Christmas Lunch another success – particularly Tessa and the organising committee."
Shipston's Safer Neighbourhood Team takes action to tackle local crime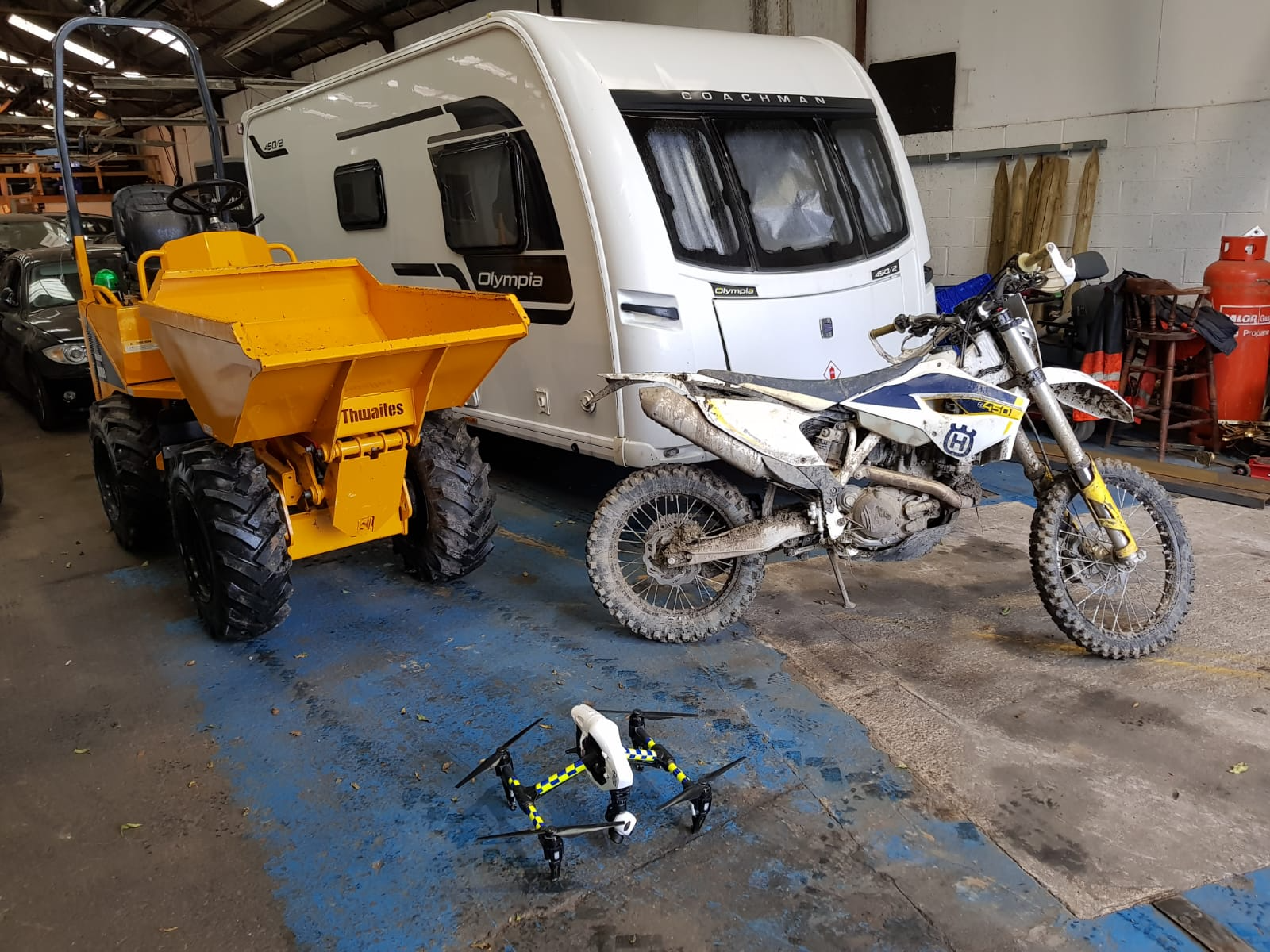 Shipston's Safer Neighbourhood Team has been working hard to investigate rural crime, with many notable successes.
PC Craig Purcell and Shipston's team of police community support officers have been taking a proactive approach to tracking down stolen property and arresting offenders. Using a mixture of established policing techniques, supported by new technology such as drones, the team has managed to return stolen goods to the rightful owners, prevented drugs from being distributed and tracked down some of the area's "most wanted."
The team shared its latest video with Shipston Town Council to highlight what has been going on. PC Craig Purcell describes some of the cases:
"We invited ourselves along to two operations in Cleeve Prior, knowing we have previously imprisoned people for dealing Class A drugs in Shipston that were linked to supply from that area. Using the drone, PCSO Andy Steventon guided other officers to find the male wanted under a court warrant. Acting on our own research, I then looked for evidence of drugs and soon spotted some cleared ground in woodland which had been missed in an earlier search. Officers subsequently unearthed a significant amount of Class A drugs buried underground, together with jewellery from a burglary in Ilmington."
The team has also recovered a stolen dumper truck and caravan in Shipston as well as trailers, quad bikes, a horse trailer, and medals from other locations. These successes have largely been down to Shipston SNT's determination to get involved in various operations, sometimes as the only Warwickshire officers present.
"We take all reported crime seriously and do our best to take action wherever possible. It's really important that all crimes are reported to the police so that we can build an accurate picture of what is happening in and around the local area." Craig added.
Deputy Mayor, Dan Scobie, said: "On behalf of the town, I would like to thank the Safer Neighbourhood Team for all their hard work and for taking the time to share some of their recent activities with the Town Council".
Who's your hero volunteer?
As we start the New Year, the town council is asking residents to think about who should be the 2019 recipient of the Shipston Award.
The Shipston Award recognises an individual for the voluntary work they have done for the local community. Past winners have included people who support the town in a variety of ways, from running events to supporting young people and providing emergency care.
Last year's winner was Phil Wragg for his work running the Shipston Area Flood Action Group - you can read more about their successes on page 6.
Look out for the nomination form for this year which will be printed in next month's Forum. Alternatively, you can email your nomination to clerk@shipstontowncouncil.org
Do you have what it takes to become a town councillor?
In May 2019, elections will take place for Shipston Town Council. This presents an ideal opportunity for those interested in local democracy to put themselves forward for election. With at least two current councillors due to stand down, we're calling on local residents to consider throwing their hat into the ring. To help you decide whether becoming a town councillor would be right for you, we will be interviewing councillors over the next few issues to find out what they think are the best things about being a councillor, as well as the challenges to be aware of.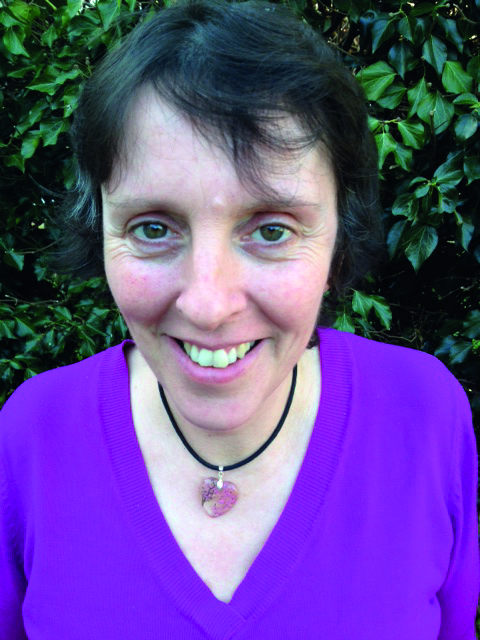 Councillor Marianne Westwood has been serving on the town council for five years.
What prompted you to put yourself forward?
The Portabello campaign made me attend council meetings. I found them interesting and decided I might be useful.
How easy did you find it adjusting to your role?
At the start I felt I knew very little and was always asking questions. The courses I attended were all essential to understanding my role. It took time and I'm still learning.
What aspects of being a councillor do you find most rewarding? I find it all rewarding. I love being able to help people and being part of the decisions that affect our town.
Why should residents put themselves forward for nomination?
Shipston is a special place to live and deserves people that care about it to serve. The council needs people from all backgrounds and with different life experiences. It's not always easy. Things take much longer than you think, but as long as you care about Shipston and are willing to learn and listen, you will find being a Councillor a rewarding and interesting experience.
Councillor Brian Cooper joined the council just under four years ago. He will be standing down at the next election.
What prompted you to put yourself forward?
I wanted to do something for the community, and contribute to the work being done by the other volunteer councillors.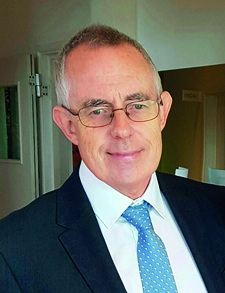 What aspects of being a councillor do you find most rewarding? Being able to influence matters of relevance to the community, and being able to contribute, in a supporting role, to the preparation and adoption of the Shipston Neighbourhood Plan.
What advice would you give future nominees? Attend a town council meeting before you decide to stand for election to understand the range of activities covered.
Why are you standing down? I can no longer devote the time needed to handle the volume and complexity of planning application consultations.
Why should other residents stand? If you have the time available, it can be a very satisfying way of helping to influence the future of Shipston.