September 2020
Commemorations to mark the 75th anniversary of VJ Day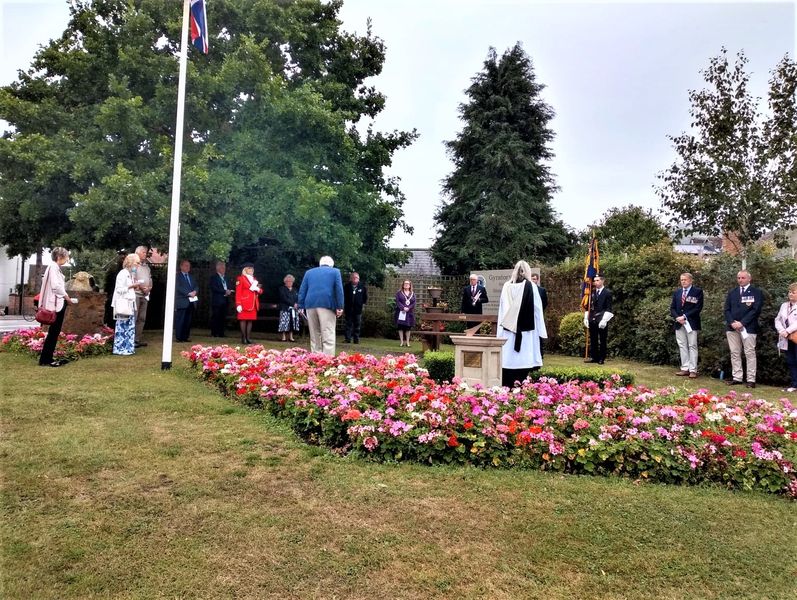 Civic leaders, including the Mayor and Deputy Mayor of Shipston, gathered with members of The Royal British Legion for a Service of Remembrance on Saturday 15th August to mark the 75th anniversary of VJ Day and the end of the Second World War.
Play areas re-open across Shipston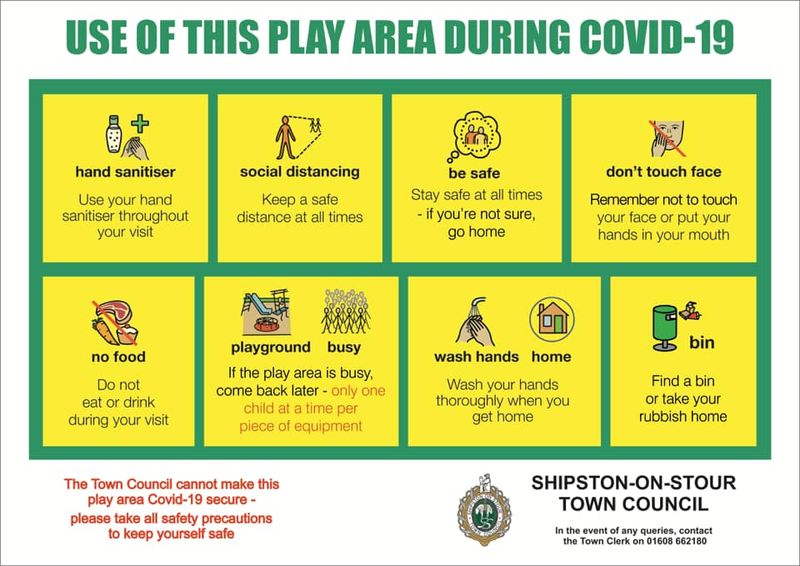 Four of the play areas managed by Shipston Town Council have now re-opened - Angela's Meadow, Hawthorn Way, Mayo Road and Railway Crescent. This follows extensive work to put the necessary safety measures in place, including a deep clean and application of an anti-bacterial treatment. Signage has been installed and play area users must follow the instructions to help keep everyone safe.
The Sports Club will remain closed due to vandalism and the equipment at Queens Avenue has been deemed permanently unsafe. The Skate Park is awaiting repair. These play areas remain closed and should not be used by the public
 Great response to Shipston Rotary Tallest Sunflower Competition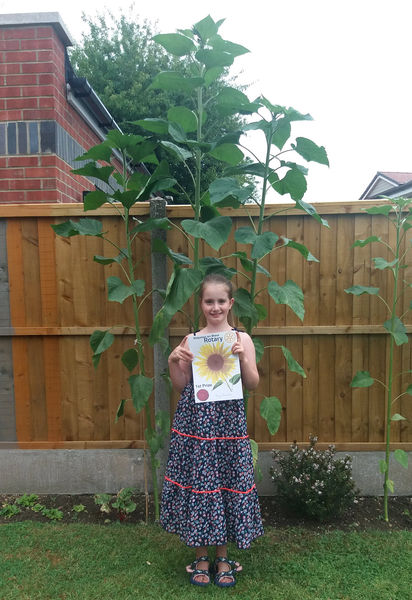 Everyone who entered expressed how much they had enjoyed growing their sunflowers. Four children grew sunflowers over 8ft high, with the youngest just three years old - what an amazing achievement!
For the first time entries were invited from those over 17 years old, which proved very popular with older residents, with many saying that it gave them an interest during the lockdown, especially for those living alone. Young adults with learning disabilities from Stour Bank also entered their sunflowers, which were planted in a semi-circle of raised beds, making it easier for them to water.
The winner of the Under 11 years Class was, Robyn Pelwenkhan (8), whose sunflower measured an incredible 8ft 10ins. Robyn planted her sunflower in April and has enjoyed watering it and watching it grow and grow during the lockdown. She is putting her winning voucher towards the purchase of a Sunflower Clock
The winner of the 17 years and over Class was Graham Lawrence, who has been growing sunflowers for many years, but never competitively. Graham very kindly donated his prize money to Shipston Rotary charities.