October 2015
Shipston World War Two hero receives high honour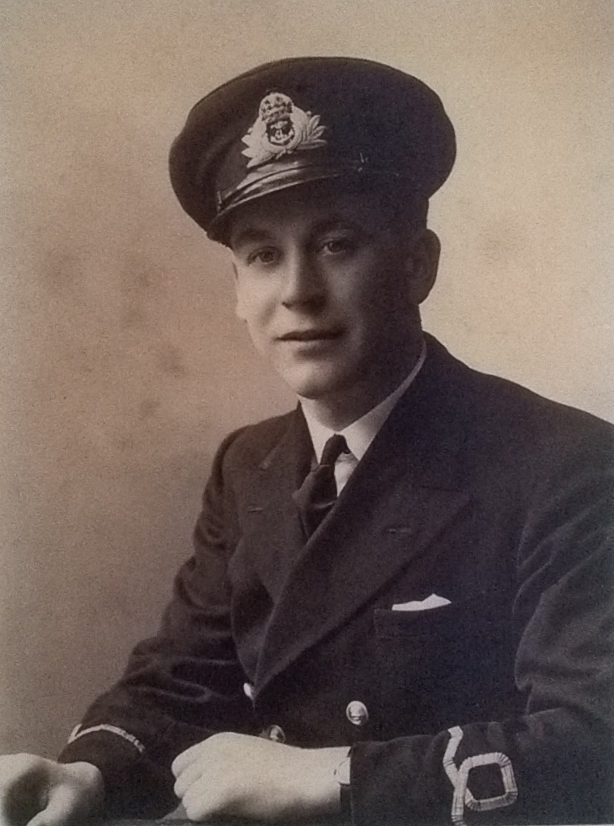 Local World War Two veteran, Eric Whitehead, has been appointed Chevalier in the Ordre Nationale de la Legion d'Honneur in recognition of his contribution and steadfast involvement in the Liberation of France during the Second World War.
Eric (pictured in his WW2 uniform) served in the Coastal Forces of the Royal Navy throughout WW2. Eric's main role early in the war was protecting coastal convoys from attacks by German boats in the English Channel and North Sea. During the Normandy invasion in June 1944 and thereafter, Coastal Forces carried out navigational duties including escorting convoys to and from the beaches. At this time Eric was commanding Motor Launch 593 of the 32nd Motor Launch Flotilla, playing a direct role in the liberation of France.
Between Dunkirk and VE Day, Coastal Forces fought over 780 actions, sinking 800 enemy vessels. In 1944, operating from Norway to the Aegean, there were some 3,000 officers and 22,000 ratings serving in Coastal Forces. That 2,300 were killed shows the hazardous nature of the operations they found themselves undertaking.
In a letter from the French Ambassador in London offering her heartfelt congratulations, she comments: "As we contemplate this Europe of peace, we must never forget the heroes like you, who came from Britain and the Commonwealth to begin the liberation of Europe by liberating France. We owe our freedom and security to your dedication, because you were ready to risk your life."
Richard Adams, Chairman of the Shipston Branch of the Royal British Legion, said: "Eric is a member and past president of the Shipston Branch of the Royal British Legion and we are all extremely pleased and proud that his bravery during WW2 has been formally recognised in this way."
Shipston Town Councillors also extend their congratulations to Mr Whitehead, who was once Mayor of Shipston in the days of the Shipston Rural District Council.
The town will have an opportunity to reflect on the bravery of Eric and his comrades, and remember the fallen at the Remembrance Parade on Sunday 8th November.
Santa's on his way to the Shipston Victorian Evening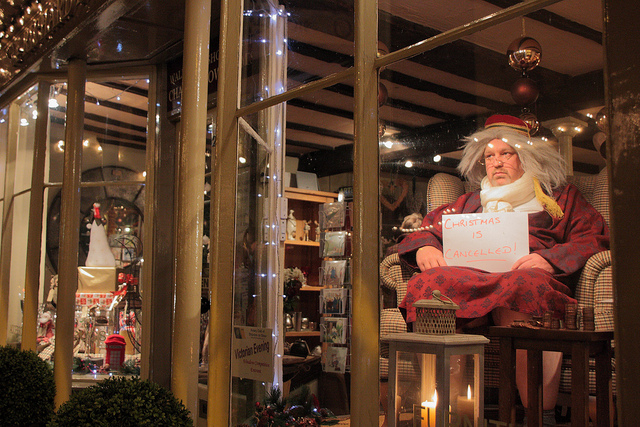 There were cheers all round at Shipston Rotary recently, on receipt of news from Father Christmas that he is able to attend this year's Victorian Evening.
With the star guest confirmed, Rotarians have been busy planning what looks set to be another wonderful evening of festive fun on Friday 4th December from 6-8pm. With everything from carol singers to cupcake stalls, there will be plenty to keep you occupied.
The Rotary Tree of Life will be lit in remembrance of loved ones, while the town's Christmas lights will be switched on to mark the start of the event. Stall holders will be offering opportunities to buy unique gifts for Christmas, while local clubs and charities will be enticing you to try your hand at various games and raffles in the hope of winning some great prizes. Most of the shops will stay open and the prizes for the best dressed window, on the theme of Christmas in Shipston, will be presented during the evening. This competition always produces many wonderfully imaginative displays such as the one pictured - a particularly memorable live display by The Richard Harvey Collection.
Hot food, mulled wine and plenty of cakes, mince pies and other treats will be available while you enjoy the entertainment and queue up for that all important visit to Santa's grotto.
Totally Locally Arts & Crafts Market wows residents and visitors alike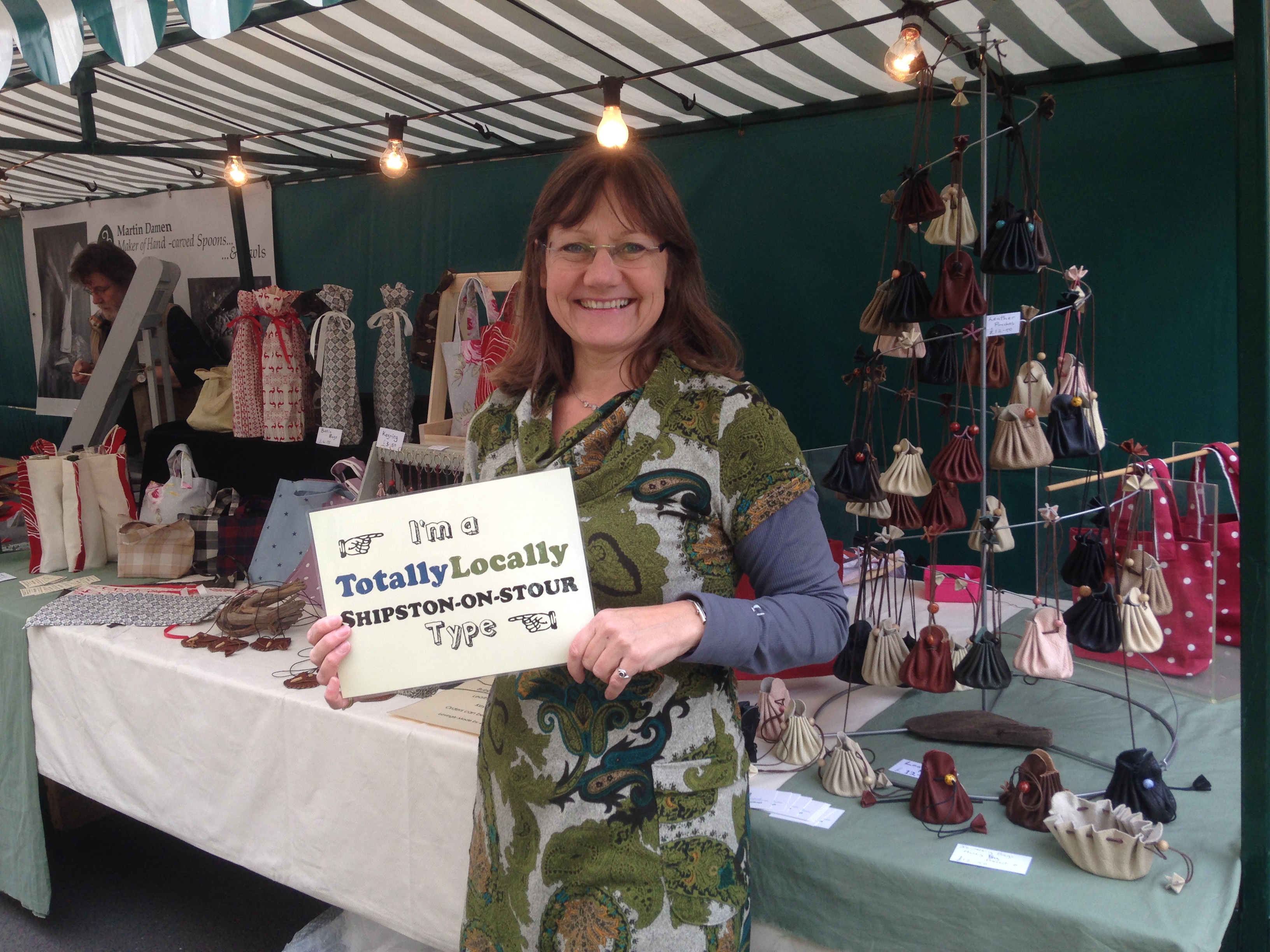 The first market arranged by Shipston's Totally Locally team proved a great success with a steady flow of visitors making the most of the unique items on offer throughout the day.
For the first time, the market was held in Sheep Street and The Bury, minimising impact on the town square and giving the event a more intimate feel. Local craftspeople and artists made the most of the opportunity to meet new customers, explain what they do and how they work. Stallholders reported a successful day of trading, with shoppers able to purchase goods as varied as handmade journals, handcrafted chopping boards, bags, cushions and bunting as well as pottery, photography and other works of art.
Market organiser, Louise Harvey, said: "We are thrilled with the success of this market. The location worked really well and we have had plenty of positive feedback from both residents and visitors. We hope to hold more market events in 2016, so watch this space!"
Shipston Town Council takes Portobello Crossroads concerns to the top
Shipston Town Council has voted to write to the Secretary of State for Transport, and copy the letter to Nadhim Zahawi MP and the Chief Executive of Warwickshire County Council, amid concerns that proposed changes to the Portobello Crossroads would not improve the safety of the junction. Some fear the proposals could even make the crossing more dangerous.
In response to a report received by an engineer from Warwickshire County Council's Highways Department, Marianne Westwood highlighted her concerns about both the plan to introduce a staggered crossing at the site, and the validity of some of the data on which the decision had been based.
Councillors also expressed concern about the lack of consultation and insufficient evidence to indicate why a staggered crossing would be more effective than a roundabout or other safety enhancements.
While councillors recognised that a roundabout would be more expensive, it was felt that a staggered junction could exacerbate the existing problems. Rather than using up vital funds, the town council would prefer the money to be ring-fenced until sufficient funds or a robust case for effective changes could be made.
Keep up with the latest news on this and other town council campaigns by visiting www.facebook.com/shipston.council
Shipston dance group invited to perform at Eurodisney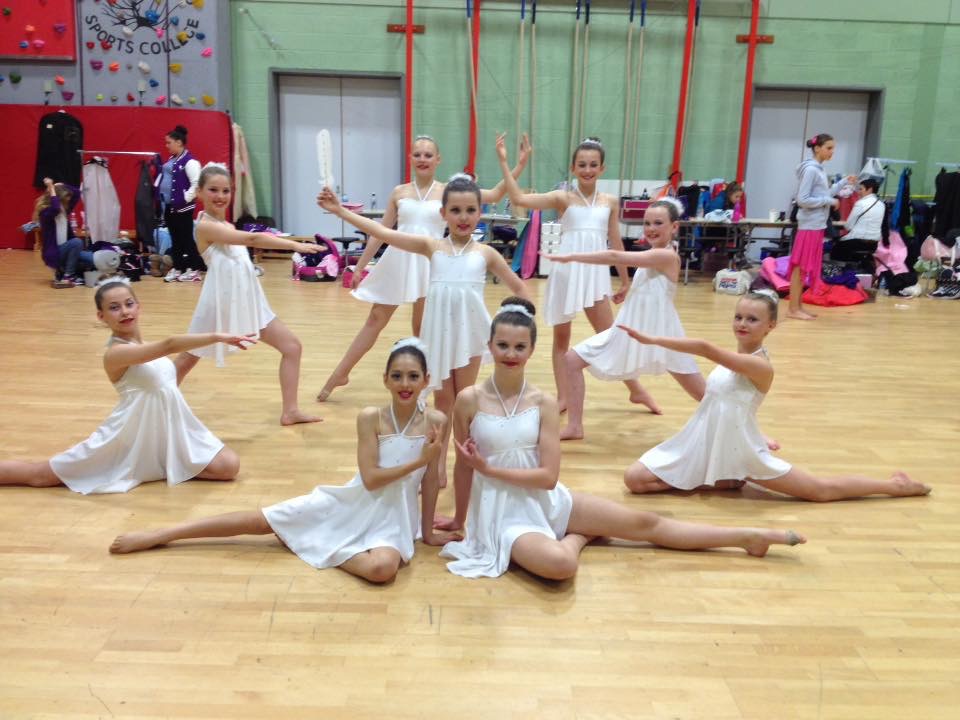 Shipston's Spotlight dance group could be thrust into the limelight next year following an invitation to perform at Disneyland Paris. Provided sufficient funds can be raised, the group hopes to take 40 children to France to take up this exciting opportunity.
Spotlight Dance was set up nine years ago by Jennifer Hampton. Having danced professionally for a number of years, she switched to teaching and now teaches about 75 girls, boys and adults in and around Shipston. Students follow the International Dance Teachers' Association syllabus, with 100% pass rate achieved in the last nine years.
The group started competing about two years ago, which has led to an impressive trawl of medals. Spotlight's latest competition has earned them a 30 minute slot dancing as part of a Disney show in Disneyland Paris in May 2016. To enable as many children as possible to share in the experience, the dance group is now looking to raise funds to pay for the trip.
Jenny said: "I'm extremely proud of the children for getting this far and sincerely hope we will be able to raise enough money to fund the trip to Disneyland. We will be organising some fundraising activities and would be delighted to hear from anyone who would be able to support us, either with donations or ideas for raising money."
To find out more or to offer help with the fundraising campaign, please contact Jenny on 07872 835422.