April 2018
Shipston gets set to celebrate the town's 10th Wool Fair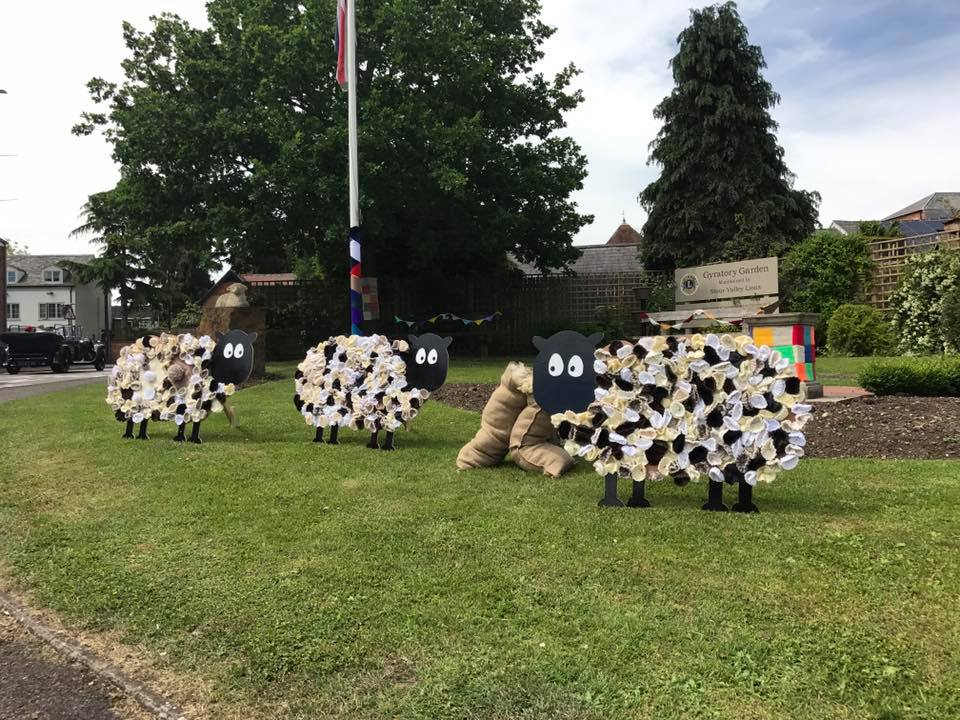 This year marks the 10th Anniversary of the Shipston Wool Fair – an annual celebration linking with the town's history and its importance in medieval times as a livestock town, specifically sheep. In recent years, the Wool Fair has grown from a one day celebration to a full Woolly Weekend and this year will be no different, with events taking place from 26th to 28th May.
Kicking off the Wool Fair weekend will be the Totally Locally Arts and Crafts market on Saturday 26th May. Sheep Street and The Bury will become a treasure trove of handmade and unusual goods, including soaps, ceramics, paintings, wood craft, textiles and up-cycled furniture.
On Sunday, Shipston Rotary is holding a Community Songs of Praise at St Edmunds Church at 3pm followed by tea and homemade cakes.
Bank Holiday Monday (28th) will see the town transformed, as the Wool Fair itself takes place. The jam-packed anniversary programme will see rare breeds paraded in the town, live sheep-shearing, and the opportunity to learn about the traditional crafts of spinning, weaving and knitting.
Retailers, clubs and charities will be lining the streets, offering games, competitions, raffles and retail therapy, much of which will be supporting local good causes. Refreshments will be available, both from stall holders and local cafes and restaurants, while music and dance will be keeping visitors entertained throughout, so why not come for the day and make the most of this annual event.
Chair of the Wool Fair, Ronnie Murphy, said: "2018 marks a huge milestone for everyone who has worked so hard to bring the Wool Fair back to Shipston, which is now one of the town's most popular events. We are extremely excited about this year's celebrations and look forward to seeing record numbers of residents and visitors taking part in the fun."
The Shipston Wool Fair was resurrected in 2009 after a lapse of around 150 years. Each year the Wool Fair organisers have introduced new features, including the Shipston Tapestry for the Queen's Jubilee year, and a woollen hat knitted on the day of the Fair from that day's sheep shearing.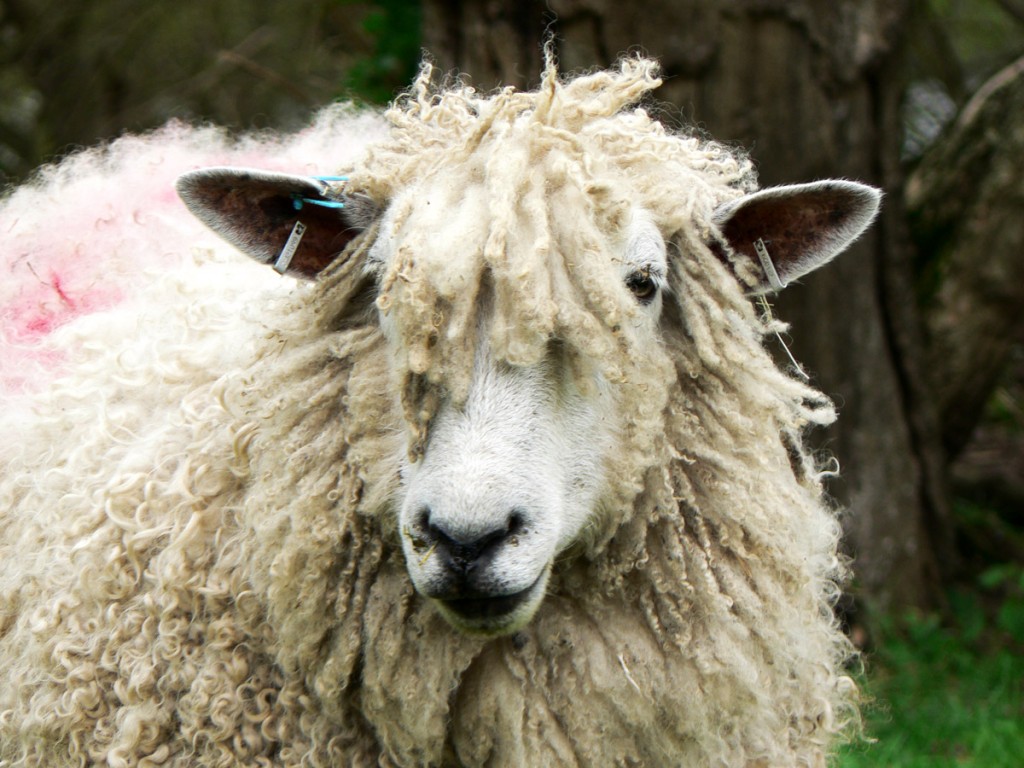 It was last year's Wool Fair that introduced the town to 'yarn bombing'. The locally knitted 'yarn bombs' saw everything from lampposts and benches to shrubs and bollards adorned with colourful knitted creations. The positive response from local residents and visitors was overwhelming and yarn bombing will again be an exciting feature in the town.
Town Mayor, Dan Scobie, said: "On behalf of the town, I would like to wish the Wool Fair Committee every success for this year's events and look forward to joining in the celebrations."
The Wool Fair is made possible thanks to committed volunteers and the generous support of sponsors. Find out more at www.shipstonwoolfair.co.uk.
An insight into Shipston in Bloom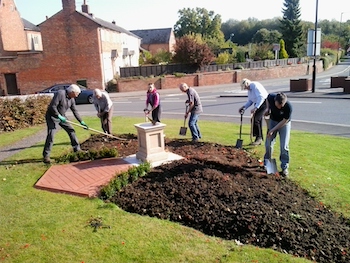 Walking around the town centre of Shipston over the last two months you will have seen a display of spring bulbs and flowers in all manner of different locations and planters. Have you ever wondered who put them there?
We caught up with Chairman of Shipston in Bloom, Simon Welch, to find out more.
"Let me dispel a myth – it was neither the elves nor the fairies!" - Simon revealed that over a period of about ten days late last October a small team of local volunteers descended upon Shipston and planted 8,000 daffodil bulbs, 1,000 tulip bulbs and 600 forget-me-not plants. The planting was designed, planned and executed by Shipston in Bloom – a committee of 10 local residents. They were assisted by half a dozen additional helpers as well as the Rotary Club, the Lions, and last but by no means least the town gardening contractors – Lawns 2 Mow.
Shipston in Bloom exists in order to make the town colourful and attractive throughout most of the year for the benefit of both residents and visitors by creating a spring bulb display and later in the summer, a display of summer bedding plants.
Simon explained that Shipston in Bloom's working year begins in early October when the summer bedding displays have finished and the plants are removed and discarded. The containers and beds are dug over and then planted with the bulbs and plants that will blossom in the spring. The committee then start the exercise of planning for the summer bedding displays choosing a design, colour scheme and appropriate plants. By the end of December the team is ready to order approximately 4,000 plants.
"For summer 2018, we have gone for a simple, but multi-coloured scheme – trailing begonias in the planters and antirrhinums in the flat beds, with a few structural spot plants – cordylines." Simon revealed.
At the end of April, when the bulbs have finished flowering the hard work really begins. All the bulbs are lifted and the top six inches of spent compost is removed from all the planters and replaced. Slow release fertiliser and water-retaining crystals are added. From the end of May, the bedding plants are planted out and watered in.
"Once we've completed the summer planting, we begin to relax and, along with residents and visitors, enjoy the fruits of our labour. However, keeping the plants sufficiently watered can be a major headache. We rely on rainfall and the tremendous job done by Lawns 2 Mow with their water bowser, but the 88 householder pots have to be watered more regularly." Simon explained.
"Despite the considerable rainfall Shipston experienced on occasions, many householder pots suffered badly through lack of any water. So if you have householder pots outside your house, shop or business, could you PLEASE look at them every two or three days as you go in and out, and if the plants look sad and the compost feels dry – please give them a good water. Thank you in advance!" he added.
By the end of September, the summer display will be fading. October arrives and Shipston in Bloom's annual cycle starts again for another year.
Funding the blooms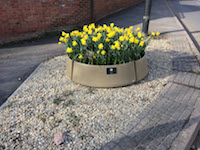 Bulbs, plants, compost, fertiliser are paid for indirectly by residents via the Town Council precept (part of the council tax). In addition, the group holds a Grand Raffle at the Victorian Evening to raise funds. Shipston in Bloom also receives a small number of generous donations from some residents. The money raised (excluding the council grant) is used to fund a replacement programme of planters.
"Next time you see a senior citizen wearing a high-vis tabard labelled Shipston in Bloom, and on their knees grovelling around a flower bed or crouched over a planter, stop for a chat with us, we more than welcome suggestions for improving the town's floral displays." Simon concluded.
Shipston in Bloom would love to welcome more members. If you might be interested in joining please contact Simon Welch by phone or e-mail - 01608 663596, simon.welch@talktalk.net
From trauma to triumph in 24 hours
Shipston Rugby Club fell victim to a suspected arson attack overnight on 13/14th April. The contents of a shipping container housing all the training equipment for the mini and junior teams was reduced to ashes, leaving the club in desperate need of help.
While police began inquiries, the local community swung straight into action. A 'Go fund me' page was set up by Rugby Club Chairman, Dan Scobie, with the initial aim of raising £3,000 towards replacement kit. Within 24 hours, over £5,000 had been donated by club users, concerned residents and businesses, as well as neighbouring rugby clubs. At the time of writing, the fund had risen further to over £7,000.
Club Chairman and Town Mayor Dan Scobie, said: "As a club we've been overwhelmed by the support and generosity that's been shown. It really demonstrates that whilst there may be a small number of people who commit crimes like this, the vast majority are good decent supportive people. These donations will go directly towards supporting the young people of Shipston and the surrounding area in their rugby training."
Shipston has seen an increase in vandalism recently, including an attack on an abandoned vehicle at the Sports and Social Club and the destruction of ornaments in the Sensory Garden. If you have any information that could help the police with their inquiries, please call 01789 444670 or 101.
Shipston Wool Fair celebrates its 10th Anniversary with extra dose of farming fun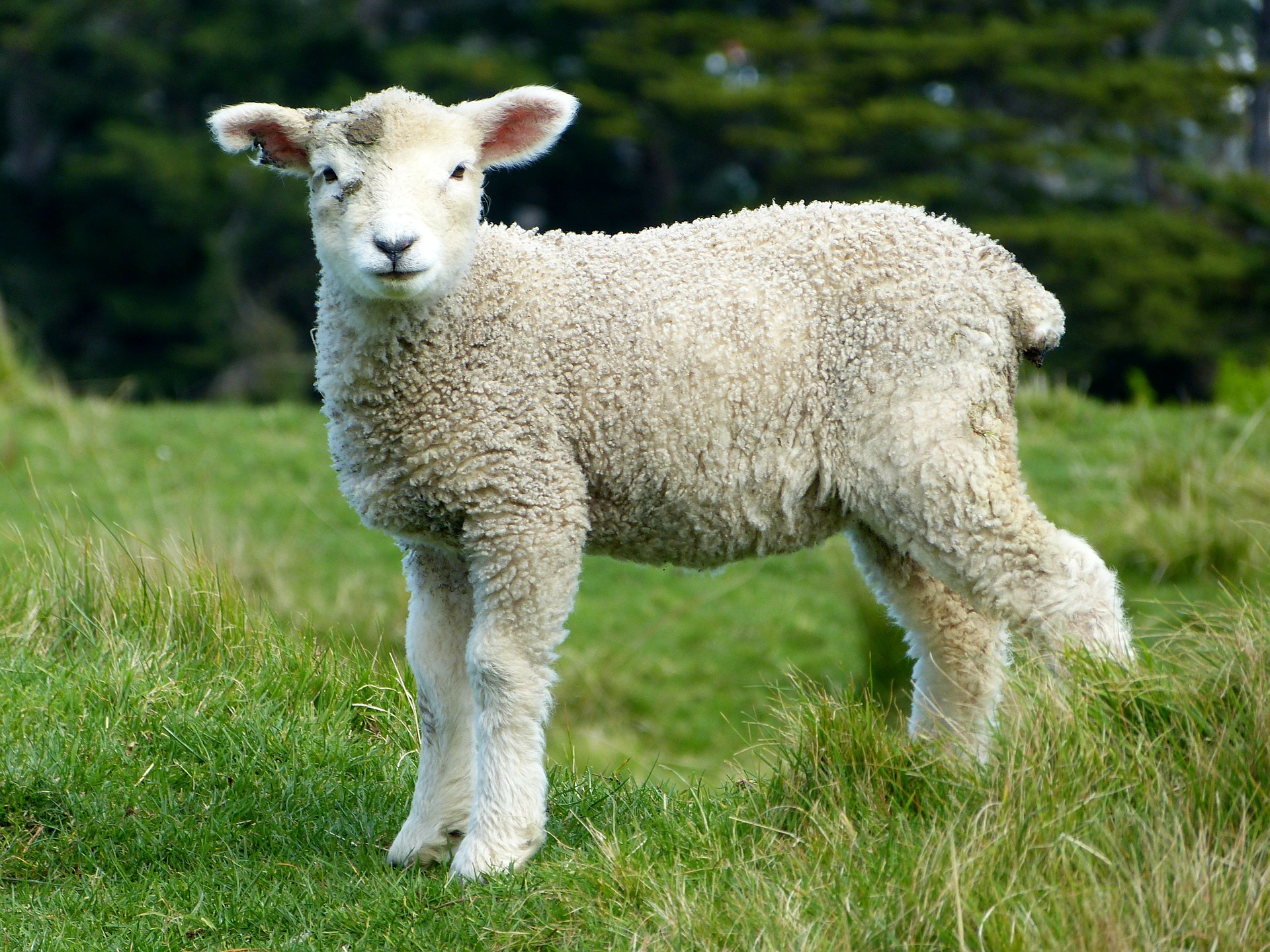 This year marks the 10th Anniversary of the Shipston Wool Fair. For those of you who don't know, this historic event was resurrected in 2009 after a lapse of around 150 years.
To mark the 10th Anniversary, a special Wool Fair Farm Day at Lower Clopton Farm, Lower Quinton, will be held on the 5th of May as a prelude to the Wool Fair itself (occurring as normal on Bank Holiday Monday 28th May).
Attractions at the Wool Fair 'Day on the Farm' will include working sheep dogs, an exhibition of vintage tractors, birds of prey on display, a farm trail, demonstrations of traditional crafts and stalls selling quality goods. Despite all this activity, entry is just £2.50 and under 3s go free.
Chair of the Wool Fair, Mrs Ronnie Murphy commented "we are delighted to be working with Lower Clopton Farm to mark this special milestone in the Wool Fair's history. This will be a memorable event and a fitting prelude to the Wool Fair itself."
Richard and Susie Baldwyn from Lower Clopton Farm said "we are delighted to welcome the Wool Fair to the farm for this special occasion. We are committed to sharing with our visitors the importance of farming and quality home-produced food, a commitment shared by the Shipston Wool Fair."
Come and join us and enjoy a fascinating and memorable 'day on the farm' at Upper Quinton, CV37 8LQ.
Brailes Three Hills Walk returns again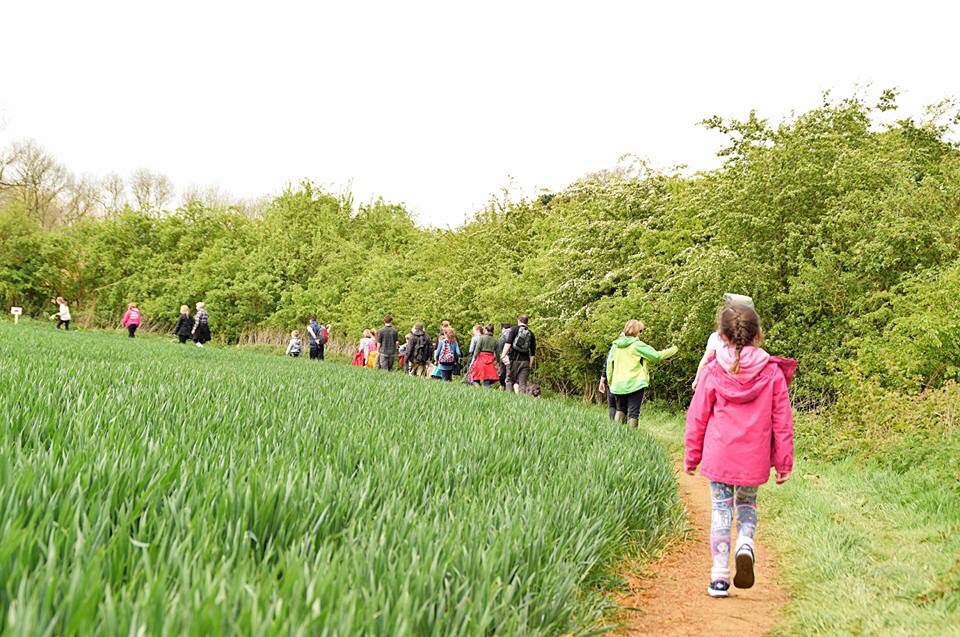 Following the success of last year's event, the ever popular Brailes Three Hills Walk is back and will take place during the Bank Holiday weekend on Monday 7th May.
Starting from Brailes Village Hall between 9am and 11am, the approximately 6-mile route takes walkers over Castle Hill, Brailes Hill and Mine Hill, some of which is private land that is opened especially for the event. Some sections are a little steep but this is more than made up by the fantastic views along the way. Afterwards you can replenish your energy levels at the delicious BBQ supplied by Paddock Farm Butchery. There will also be a bar, teas and home-made cakes available.
The cost is £5.00 for adults, £1.00 for children and dogs are welcome but must be kept on a lead at all times. All profits will go to Brailes Primary School and Brailes Sports Pavilion.
For further information, please visit the facebook page 'Brailes 3 Hills Walk', or contact Richard Cheney email richardcheney@btinternet.com or Lisa Bryan on 07800 771368.
Shipston Neighbourhood Plan to proceed to referendum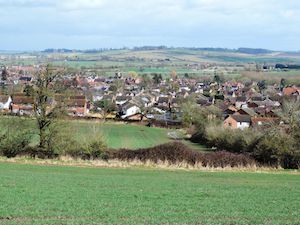 Shipston's draft Neighbourhood Plan has been given the green light to proceed to a public referendum. Following close inspection by an independent examiner, and a six week consultation period, the plan is on course for a public vote in the early summer.
The inspector raised a number of points which the Neighbourhood Plan team is working through. As a result, some policies and graphics in the plan are being amended or removed to ensure the considerations are taken on board.
Following completion of the updates, Stratford District Council will begin the process of organising a public referendum. The referendum is a simple yes or no vote regarding whether the town should adopt the Neighbourhood Plan. All adults registered to vote within the town will have the opportunity to have their say.
If adopted, the Neighbourhood Plan will become a material consideration in any new development proposed for the town. In addition, the town will receive 25% of the new Community Infrastructure Levy funds sourced from future new developments of over ten houses built in the town.
Look out for a more detailed insight into the key policies in the Neighbourhood Plan which will be published in the Forum prior to the referendum.